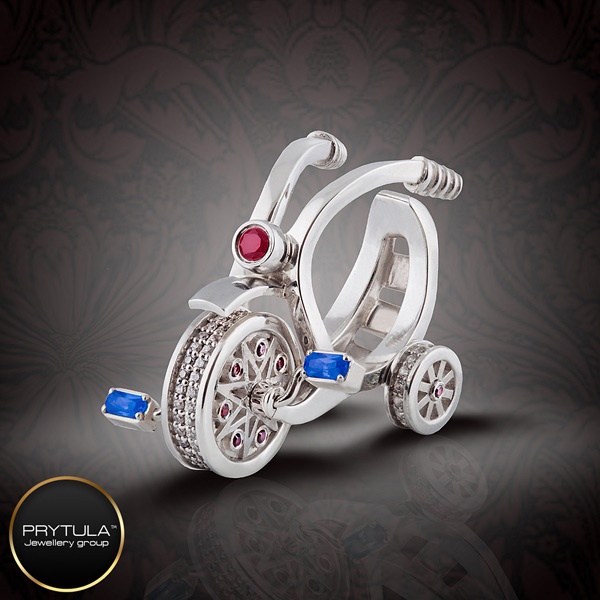 One might think that it is absolutely unnecessary to "reinvent the wheel" when the jewellery market is already abundant with self-adorned pieces. However, I say why not? If a brand or a designer can come up with something fresh and unusual they should materialise the idea? And unusual is exactly what the emerging Ukranian brand – Prytula Jewellery Group have done when they created a bejewelled bike!
In term of style the "Bicycle" ring can be referred to as the art of mechanical jewellery. This craft has recently grown in popularity, so Prytula picked up on it and created a playful and original jewel. This miniature toy for grown-ups is able to put a smile on everyone's face. One can not only admire it but play with it too as the bicycle's wheels spin, pedals rotate and it can be rolled on a flat surface.
Let us look at what this precious means of transport is made of? The frame is fashioned in white gold and encrusted with 133 precious stones. Two emerald cut sapphires glisten on each pedal, round white diamonds sparkle on wheels, and round rubies blaze with red flames on the bicycle's lamp and and the spokes. Making a jewel like this one is a not an easy process, so the ring will be made in a limited edition of pieces. They will be presented to the wide audience at an exhibition in Dubai and Baselworld in 2015.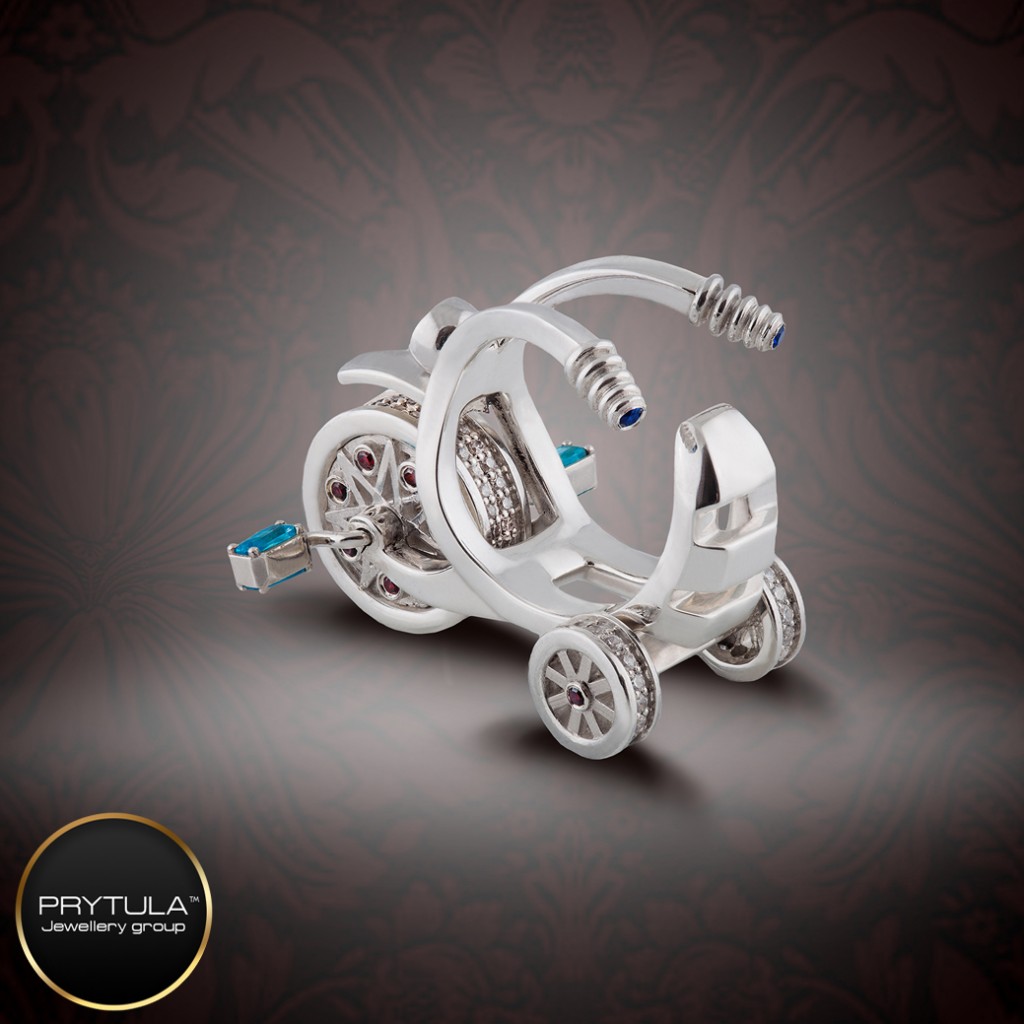 According to Olexander Prytula, the founder of «PRYTULA Jewellery Group», every jewel has its own story, character and charisma. The pieces created by Prytula masters are able to delight and take us back to the wonderful time of childhood.
And my childhood is exactly what I thought of when I saw the bicycle ring. It made me smile and I hope it did the same for you. KP