I want to come back to this collection because the jewellery house's designers are continuously adding charming new pieces to the line. Some of these I saw when I last visited Fabergé's boutique in London and I it is my pleasure to share these with you now.
The central conceit at the heart of the Devotion collection is to show off the majesty of coloured gemstones without tying them to a specific design in particular. For this reason the line is full of jewellery of all different styles ranging from restrained solitaires to rings with intricate patterns on the shank or a skirt – like embelishment which surrounds the central stone.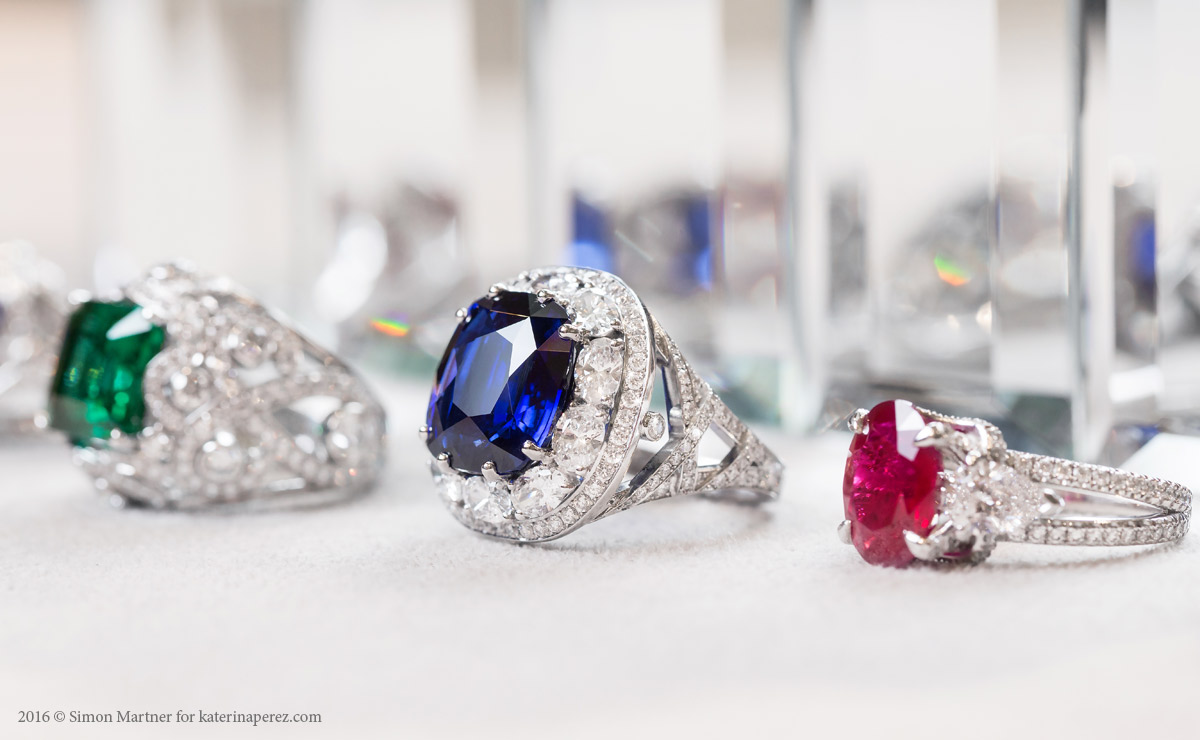 The new rings are made from white gold or platinum with diamonds, whose monochrome palette is offset by three of the brightest gemstones: vivid green emeralds, fiery rubies or deep-blue sapphires. Pretty much all of the green beryls were sourced from Zambia while the red corundums hail from Mozambique, from the ruby beds belonging to Gemfields, the prestigious stone traders who extract their gems using ethical means which don't damage the environment or exploit native labour.
Gemfields bought Fabergé at the end of 2013 with the aim of turning the jewellery house into a leader at creating jewellery using the most sought-after stones. The jewellery house's designers were already using Zambian Gemfields emeralds before this, for example, in the regal Romanov necklace, one of the brightest and most memorable pieces of jewellery Fabergé has ever created. You've probably seen this necklace with 79 emeralds weighing an average of 185 karats, round the neck of Mila Kunis as part of Gemfields' advertising campaign.
Let's quickly take a look at the latest five designs that were added to the Devotion collection. Three of them stand out more in comparison with oval rubies: these feature a bright-green 5.11 cts square emerald, a 11.21cts sugar-loaf sapphire and a deep-blue 10.33 cts cushion-cut sapphire respectively. The ruby pieces have simpler designs and look more traditional among the other pieces, which tend to favour interweaving lines up the shank or trails of diamonds around a central stone. However, as we know, tastes differ, so I am more than certain that all of these rings will be quickly snapped up.