Over past five decades, De Vroomen has become known for its sophisticated jewellery, which harmonises form and colour in unexpected ways. De Vroomen designs, since the company's genesis in 1976 through to the present day, have a voluptuous quality. This results from the organic formation of their pieces: Ginnie's imaginative approach to design disregards technical logistics, an approach counterpoised by Leo's determination to realise impossible designs. The result is sensuous, sculptural, repoussé works that take advantage of the malleability of gold, in conjunction with bold and innovative choices of colour.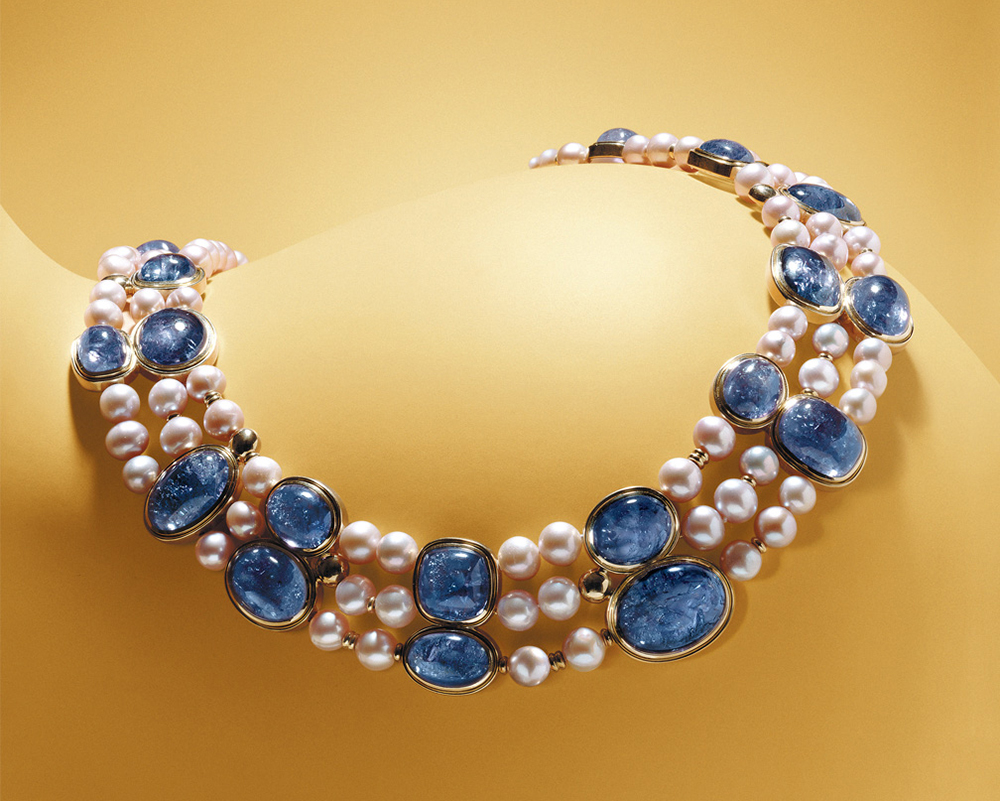 Leo resists traditional hierarchies of precious and semi-precious gemstones, refocusing his values on unusual gems with rare or characteristic aesthetic features. As Ginnie is keen to point out, the brand's style "isn't influenced by the vagaries of fashion." Colourful bangles, earclips, necklaces and rings offer a glimpse into the creative vision of the pair, which is why it is no surprise that De Vroomen was at the forefront of enamel's revival in fine jewellery.
The unique counterbalance of colour and form in De Vroomen jewellery is perhaps a reflection of the dynamic between Leo and Ginnie de Vroomen. Leo, a world-renowned goldsmith, moved to London in 1965 after qualifying as Master Goldsmith in Switzerland. While lecturing at Central School of Art and Design (now Central Saint Martins) he met his future wife, Ginnie, who was a student at the time studying jewellery design. Ginnie later qualified as a teacher at UCL, where she combined teaching art metalwork with designing jewellery. Her paintings have featured in many exhibitions, and several commissions mean her works are held in many private collections across Europe and the USA.
The earthy, spontaneous, raw offers made by Ginnie met with the dexterous execution of Leo's metalwork has resulted in fifty years of statement pieces. It is no wonder the brand has twice been awarded the De Beers Diamonds International Awards as well as winning Best in Design Awards, Haute Couture (Phoenix, Arizona, USA, 2001). 'De Vroomen: Harmony in Colour and Form' opens on 12 April and runs until 26 July. The exhibition will take place at Goldsmiths' Hall, Foster Lane, London EC2V 6BN. The collection can be seen Monday-Wednesday, 10am-4pm, and entry is free. Don't miss out on the opportunity to see how De Vroomen turns precious raw materials into audacious pieces of jewellery art.