A few months later, I had the opportunity to meet and become personally acquainted with Julie Genet, the founder of the eponymous brand. The designer told me about how, after 20 years of working in a dental clinic, her love for jewellery took over; Julie made the bold decision to switch careers and become a jeweller instead of a dentist. This change didn't happen overnight, of course. It took five years of all Julie's spare time to master the art of making jewellery.
"Once I was captured by the charms of precious stones, I wanted to take gemmology courses and so I applied to The Gemmological Association of Great Britain (Gem-A). I graduated successfully in 2011 and now, whenever I travel abroad, I always bring back all kinds of gemstones, stones which are going to stimulate my imagination over and over again," explains Julie whilst I examine her pieces.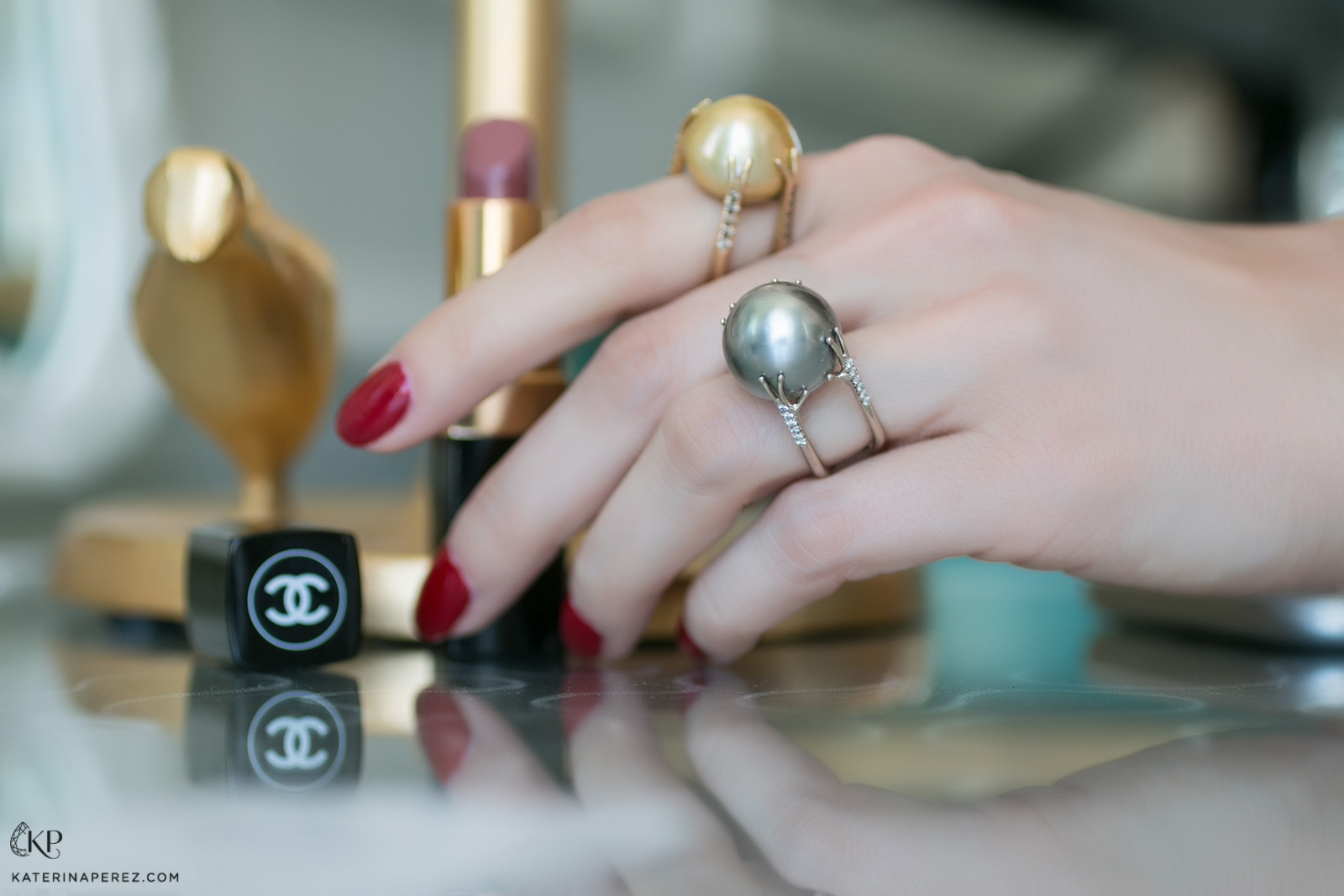 However, gemstones are not the fundamental source of inspiration for the French designer. From a young age, Julie was enchanted by the world of fantasy described in various legends and comics, a world where knights, princesses and the heroes of Ancient Greek myths dwell. They have assumed bejewelled forms and peacefully exist on some imaginary planet where the limits of time and space are blurred. Julie's Legends collection, for example, includes the Blue Beard ring with a 15.92 carat tanzanite and black diamonds inspired by the French fairy-tale of the same name as well as the Frog Prince ring with its large pearl in the clutches of the creature's miniature feet.
"Games, fairy tales, literary protagonists, cinematic heroes – for me they are all legendary and will probably still be a reference point even for hundreds of years to come. I hope, at least, that those characters will still be remembered," Julie remarks.
Whenever she meets new characters, she adds them to her universe. One of her latest creations was a ring called The Matrix based on the blockbuster hit of the same name. It is made to look like the layer of white gold is being cut into a sphere of green turquoise. Both flat sides of the metal are encrusted with black diamonds and tsavorites in a chaotic formation that are reminiscent of the symbols that run across the screen at the beginning of the film.
"In my collections, I have characters like the Frog Prince or the Lady of the Lake from the tale of King Arthur. However, I also have Me rings that look like my logo when viewed from above. They were designed in a special way, shaped into balls that allow their owners to wear them in all kinds of different ways," says the designer. The surface of her Me rings is covered in diamonds and coloured stones that melt smoothly into one another. That's why a Me ring can be worn either with the diamond side up or with the sapphire side showing or with a smooth gradient of colour on display.
The imaginary universe of Julie Genet couldn't exist without a mysterious cosmos, meteorites and celestial bodies, so she has dedicated a separate collection of rings to them. "My Constellation collection is based on different ring settings since some planets have satellites, and some don't. The shanks of the rings are so shiny that they reflect the sky. One can almost see past the ring and get lost in the reflection it shows you as if you just have the pearl on your finger."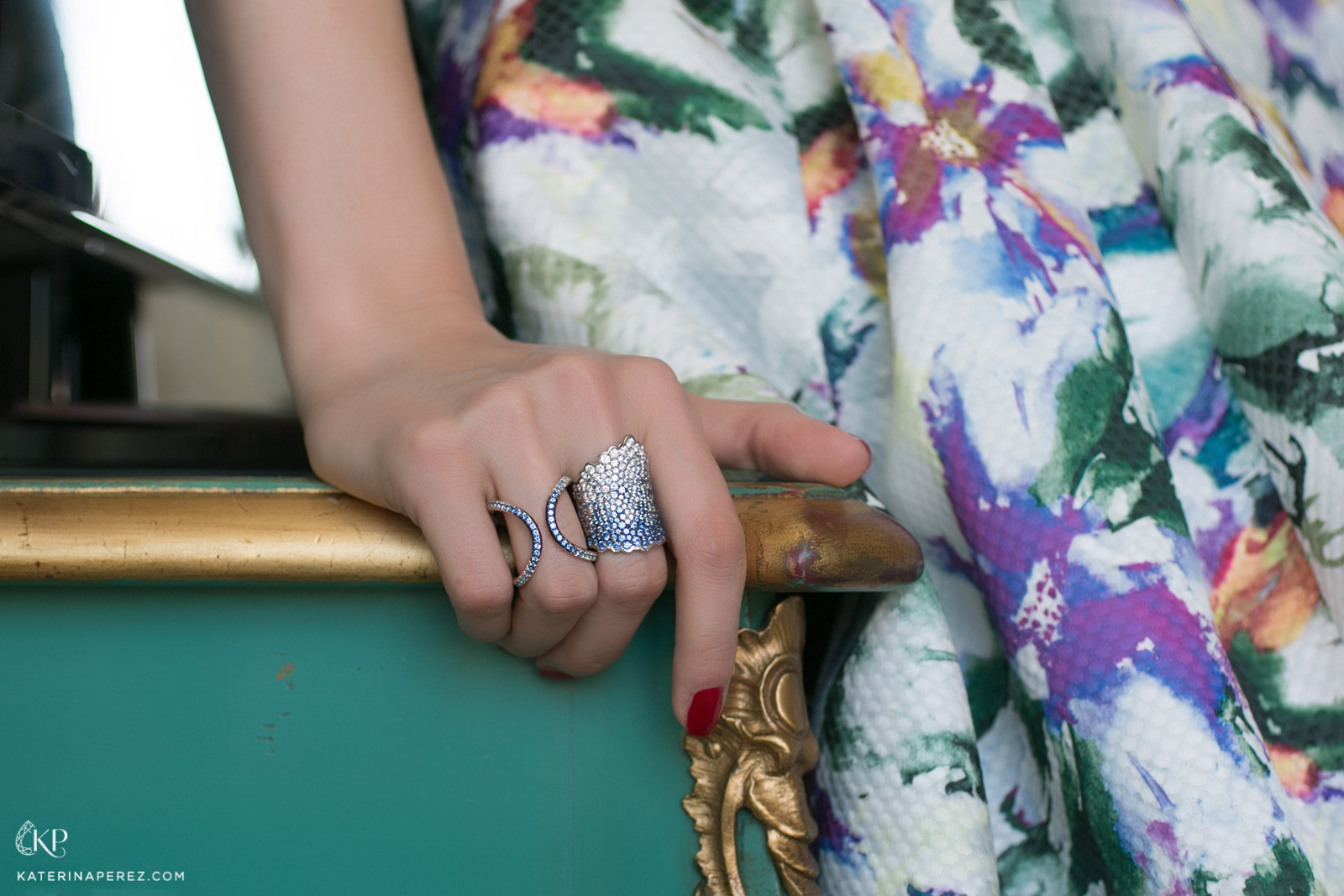 To create her own jewellery world, Julie Genet has not only intermingled heroes from different eras, she has also blended a wide range of techniques: preparing wax models, moulding, stone setting, glazing and many other skills. Yet, precision and accuracy have been an intrinsic part of her work ever since she was a dentist, something which could have nothing other than a positive impact on Julie's career as a jeweller.