Ksenia visited Tokyo for the first time in 1997. Japan not only fascinated the young traveller, it also became a part of her life, changing her entire outlook and fate. As it often the case, it all began with a single chance meeting. "I was coming back home from studying once on my usual bus route. I was struck by this 100-year-old lady who sat next to me. She had a classic Japanese haircut and a wrinkled face like a baked apple. She was wearing an elegant silk kimono with a magnificent white pearl around her neck. On her hand, beside her weathered knuckles, was an incredibly beautiful ring with a huge Tahitian pearl."
The flawless beauty of these sea minerals ignited a passion for pearls in Ksenia, as well as a desire to revitalise their perception and tradition in Russia. Although many would most likely consider it impossible to achieve, Ksenia managed to learn Japanese, immerse herself in the country's culture, study under leading pearl experts at MIKIMOTO and work with Pearl Science Laboratory in Tokyo. She has also visited pearl farms across the world, opening a jewellery studio in Tokyo in 2009, and designing collections which have appeared at international jewellery exhibitions. In 2010, the flagship store of the pearl brand 'Ksenia Podnebesnaya: Pearl House Japan' was opened at Lotte hotel, which I had the opportunity to visit during my recent trip in Moscow.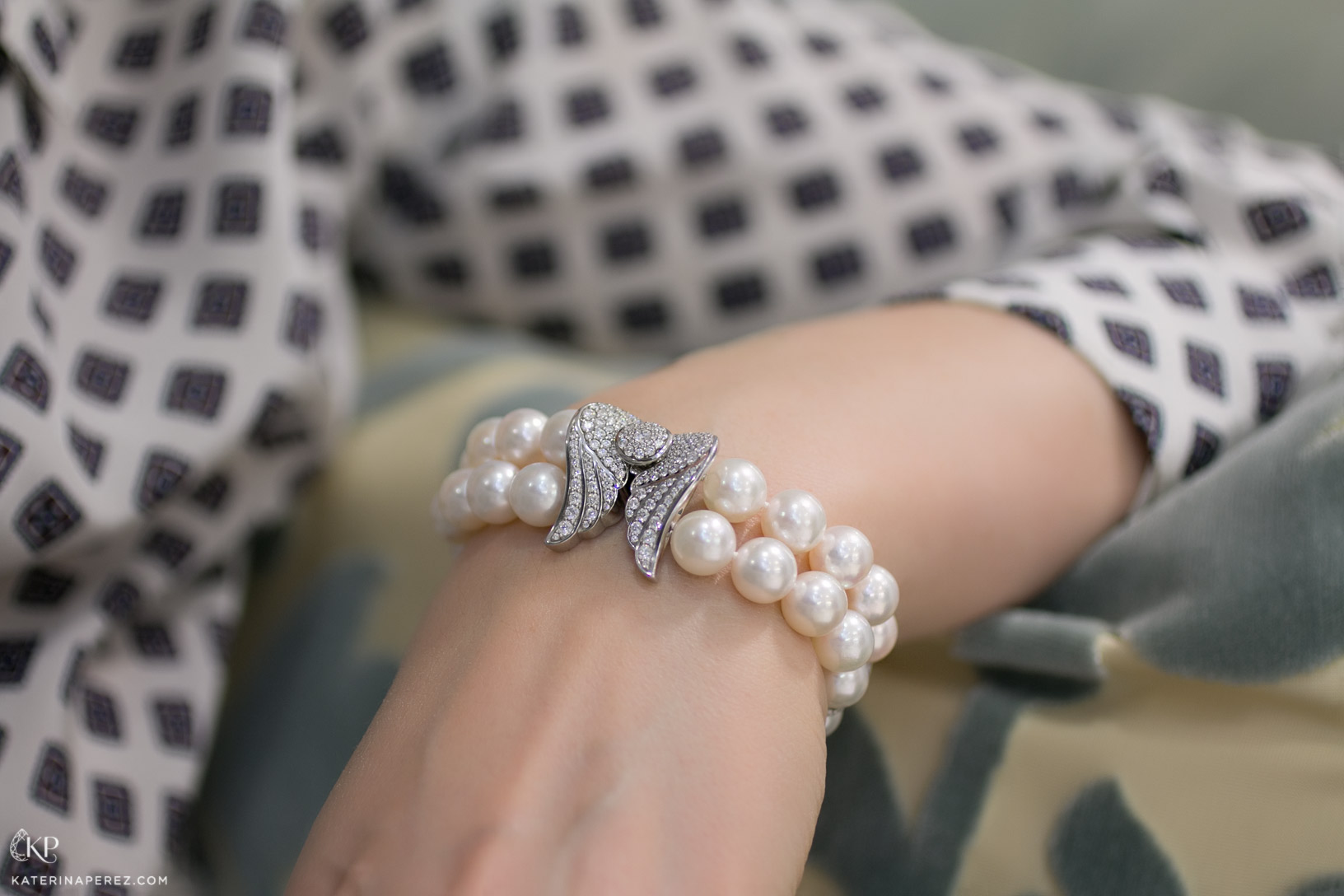 Having met Ksenia and Ilya in person, I was able to learn that their brand became the first (and is still the only) Russian jewellery company to be part of the Japan Pearl Exporters' Association (JPEA). For more than 60 years, this association has been one of the most influential organisations involved in the international cultured pearl market. However, it is not only being affiliated with the JPEA which demonstrates the high level of skill and knowledge which helps to create the pieces by Podnebesnaya and Podnebesny: Pearls and gems; two more distinguishing factors that became obvious once I took pieces of jewellery in my hands. One of them is the high level of craftsmanship and attention to detail which has been implemented in their jewellery-making, and the second is the careful calculation of jewellery proportions and ergonomics of the pieces that fit like a glove.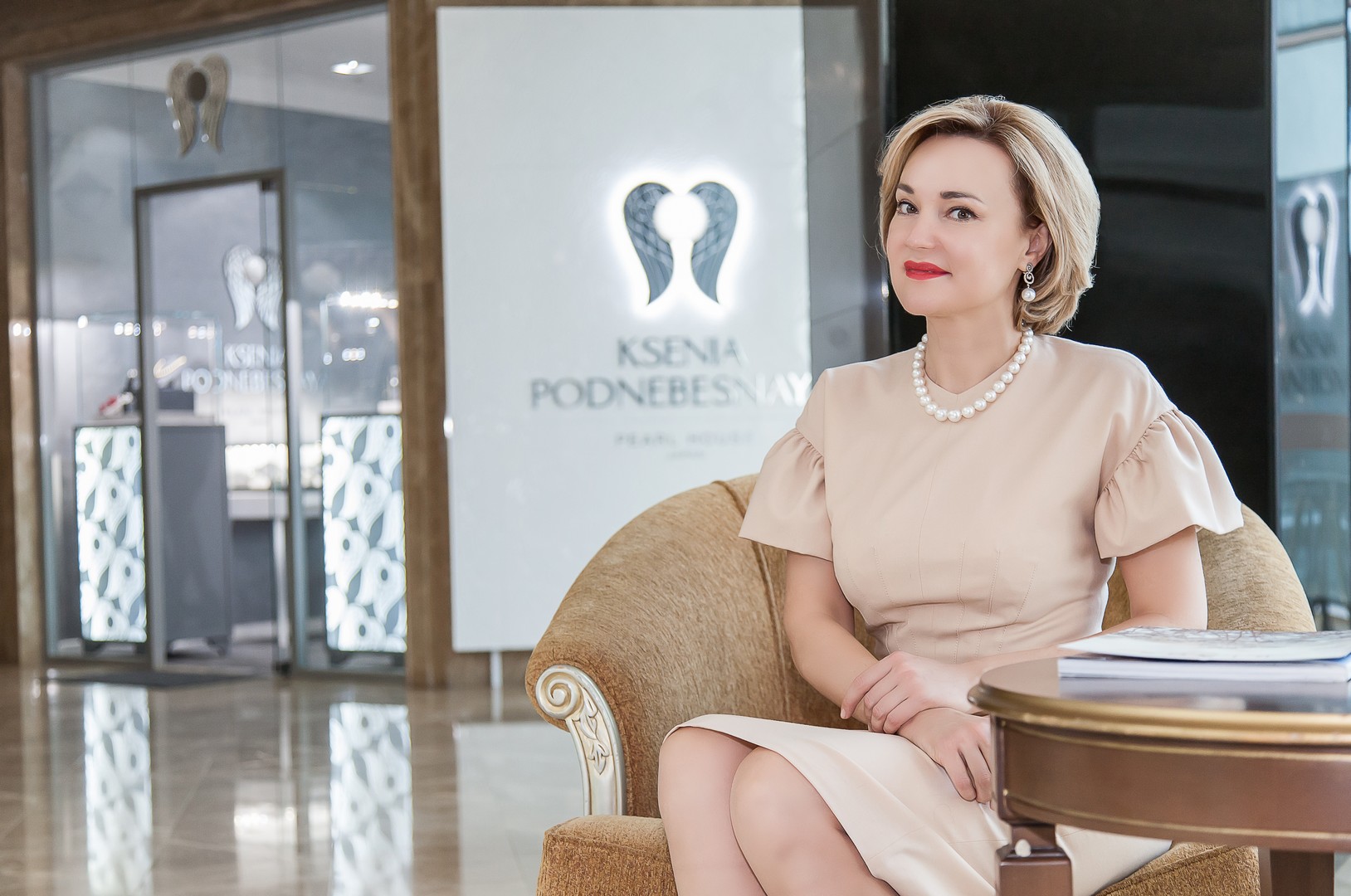 Having a 'long-term relationship' with pearls has ensured that Ksenia has built sound knowledge of the subject and has proved herself to be a unique pearl expert. In 2012 she joined forces with the expert gemmologist Ilya Podnebesny, her brother, a professional similarly obsessed by his craft, with whom she kick-started the brand's second line of work. Ilya focused on selecting various rare and desirable gemstones to embellish one-off pieces with them at first, after having designed whole collections with pearls. While at the boutique the siblings showed me a few pieces from the 'Spheres' collection, featuring bright blue zircon and green peridot as well as pieces with rare Malaya garnets from the 'Power' collection.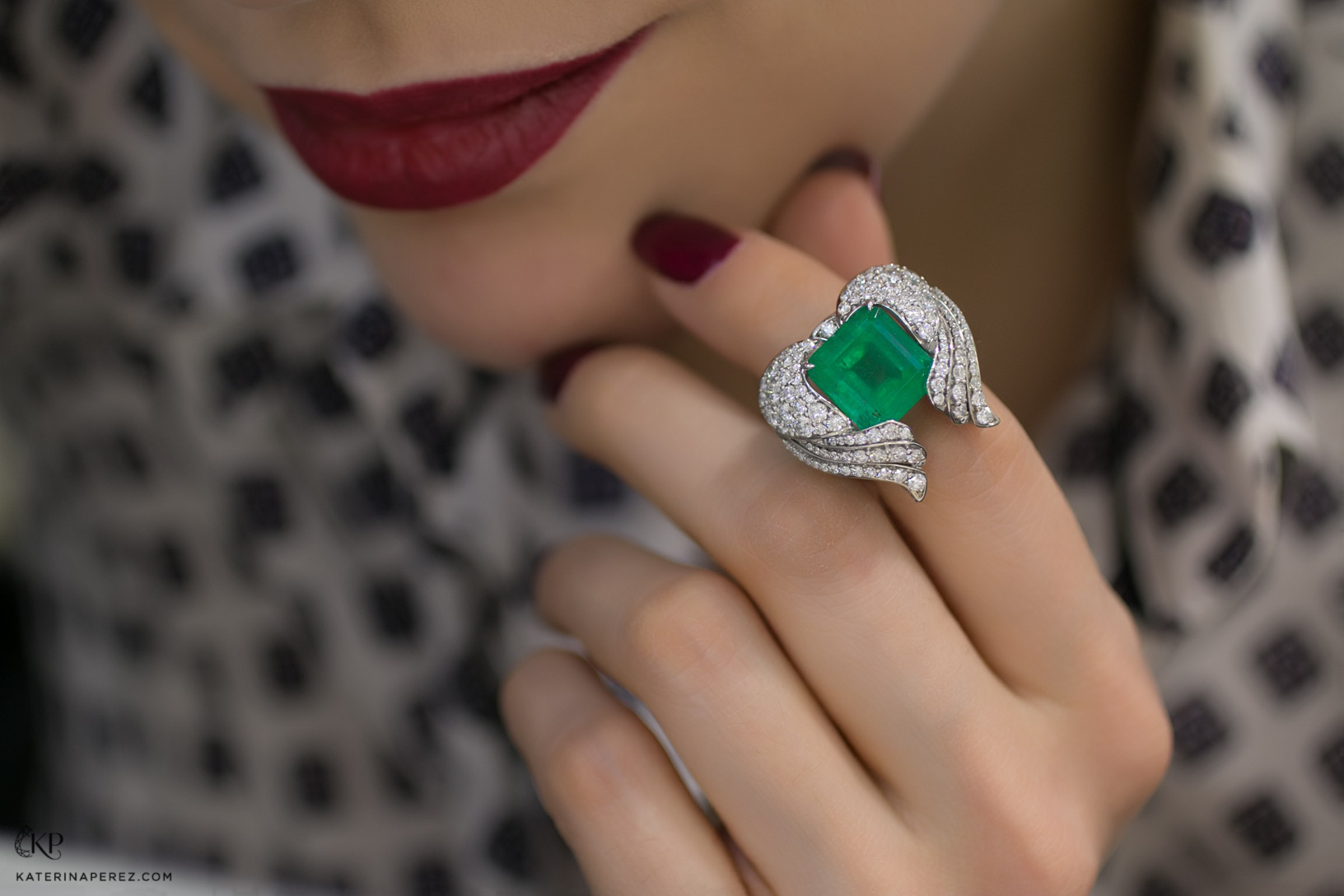 Ilya decided to tackle a difficult task: to transfer jewellery production from Japan to Moscow in order to resolve not only logistical concerns but also to strengthen quality control, something which Ksenia and Ilya devote particular attention to. Perfect execution is something they guarantee with their name, and so they personally monitor a Podnebesny and Podnebesnaya piece at every stage of its creation. "All our work is executed in a masterly fashion, regardless of its value. To make jewellery for our permanent and more democratic collections, we adopt the same meticulous approach used to create our unique high jewellery pieces: metal and stones with high quality characteristics, intricate clasp designs, gold watch mainsprings designed to the smallest detail, scrupulously worked surfaces – that's what we are truly proud of," says Ilya.
The same care is taken by the company when it comes to choosing pearls. Ksenia lovingly calls pearls "beads of perfection" and, for her work, only selects specimens with top quality characteristics from Japan, Australia, the Philippines and Tahiti. Besotted with her "pets", she uncompromisingly selects a design that does everything possible to display their beauty to the fullest. Ilya's selection process involves only natural untreated coloured stones and high-quality diamonds. A separate passion of Ilya's are those gemstones that are highly sought-after by investors and collectors alike but have yet to enjoy a wider market circulation: Paraiba tourmalines, tsavorites, spessartites, Burmese rubies, morganites and tanzanites.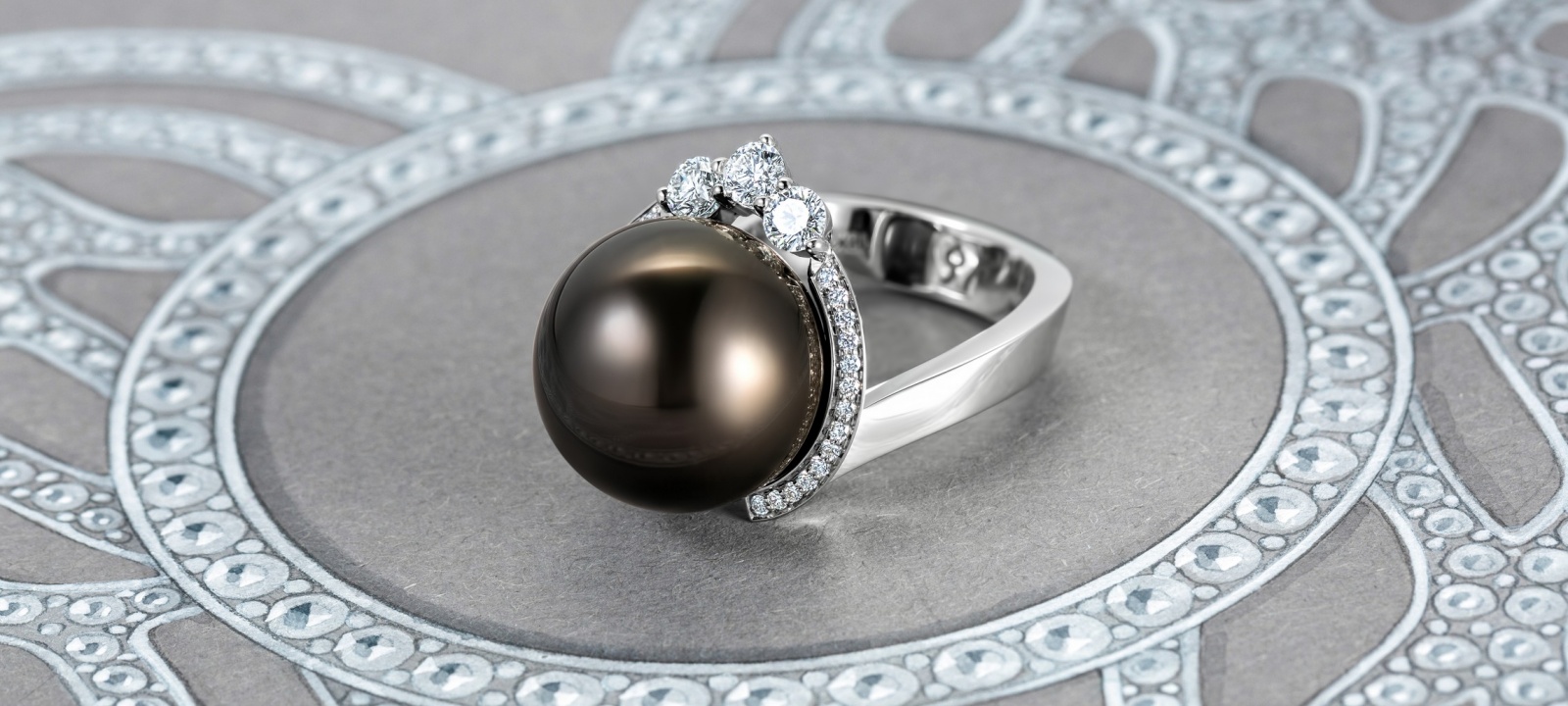 You can see jewellery by Ksenia and Ilya in the flesh at their boutique in Moscow's Lotte Hotel. Words struggle to do justice to the beauty of these pieces, so it's better to see them for yourself in person!