The future Mademoiselle was born on the 19th August, at the time when celebration of the harvest, abundance and prosperity takes place. Perhaps this is why Gabrielle Chanel recognised a certain magical power in ears of heat. In both her flat at 31 Rue Cambon, Ritz hotel suite and the house at La Pausa, you could find multiple interior and decorative objects with this motif, including a painting with ears of wheat, created for Chanel by her friend Salvador Dali.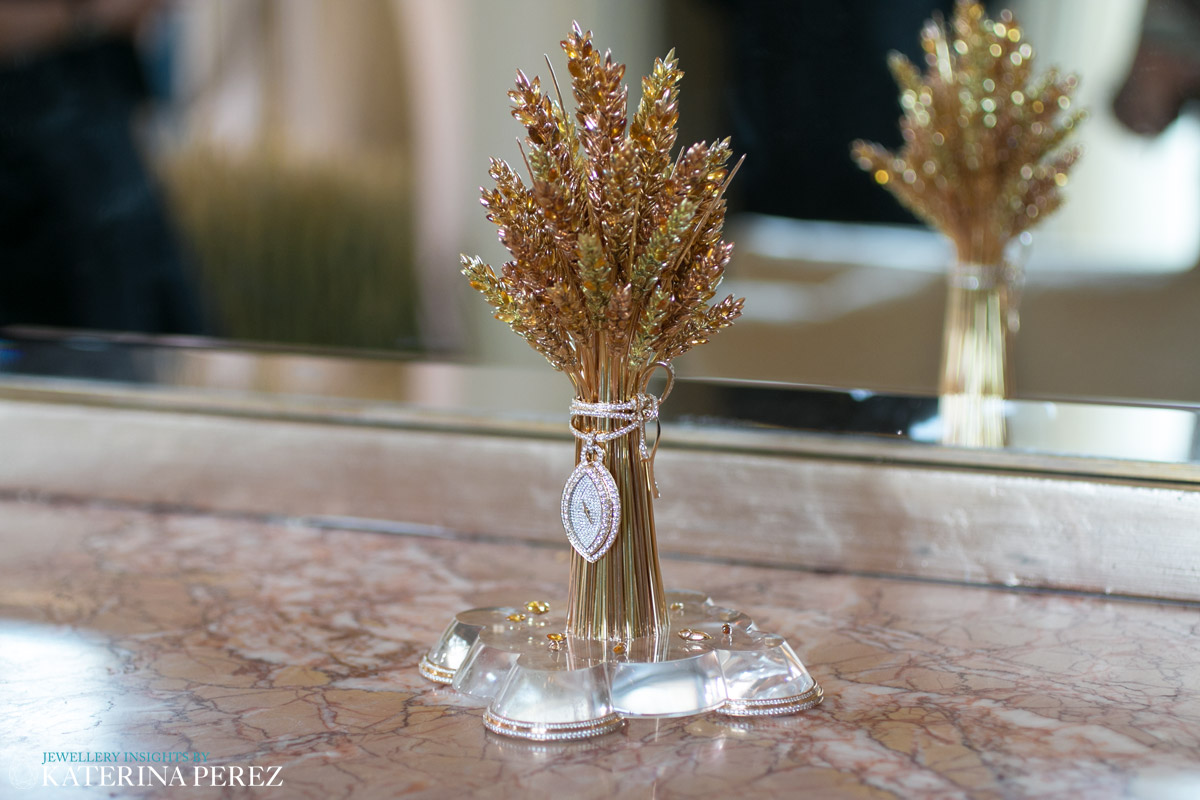 However, this is the first time that the ears of wheat have been translated into jewellery by the Maison's workshops. It is for this reason that you could call Les Blés de Chanel one of the largest brand's collections of haute joaillerie created from scratch.
The new collection includes 62 unique pieces in the palette of warm colours of nature typical for the end of August. To create these jewelled treasures, craftsmen made use of platinum, white and yellow gold and of course a special role was played by gemstones of yellow and green hue. For example, in the Fête des Moissons necklace the sunny glow of the central rectangular diamond is echoed in the gleam of the 121 fancy-coloured diamonds weighing a total of 46.7 carats, the 932 bright-yellow diamonds weighing 40.4 carats and the 165 colourless diamonds. The centrepiece of the Moisson d'Or necklace is a yellow 16.8 carat sapphire, which is surrounded by diamonds and 977 sapphire beads with a total weight of 477.5 carats.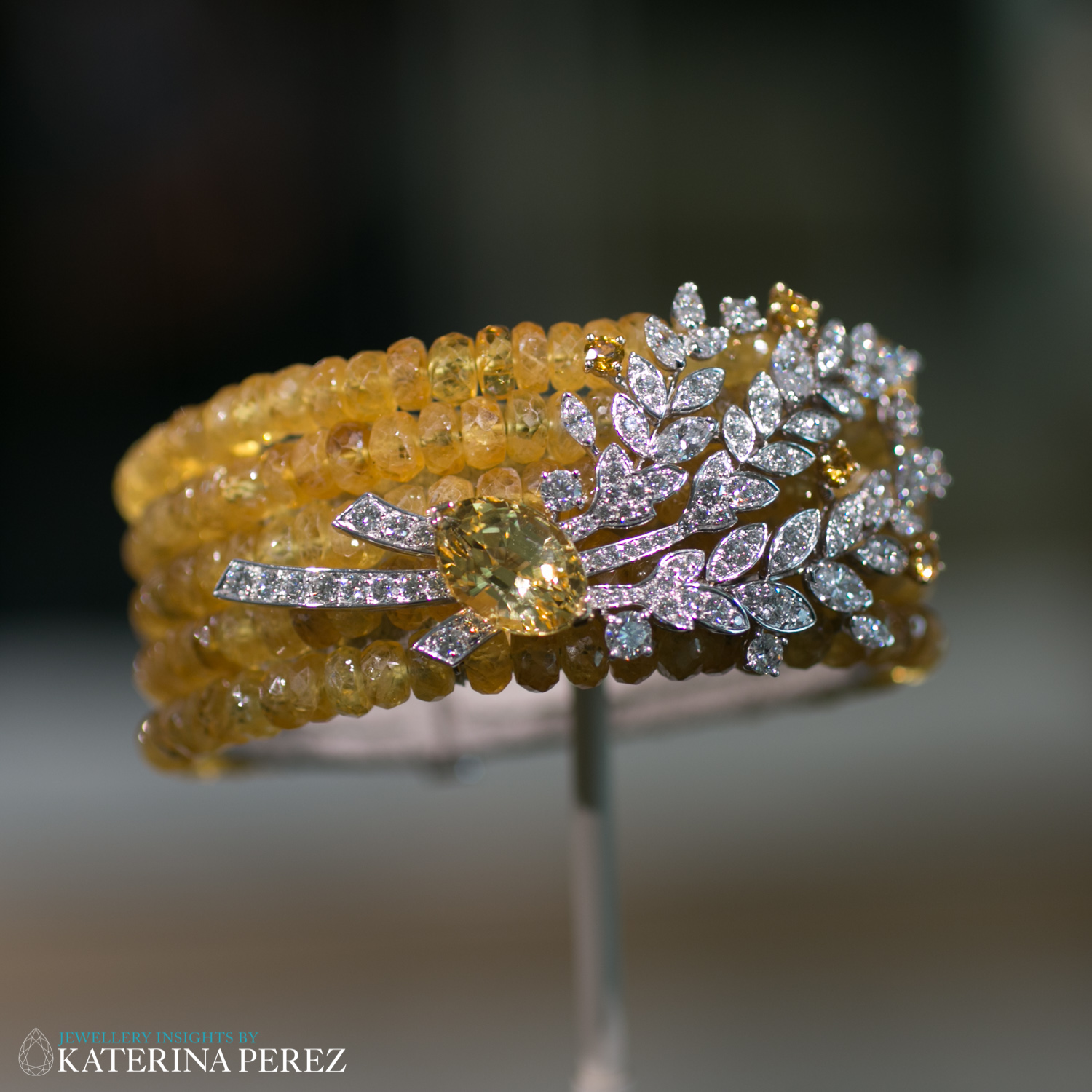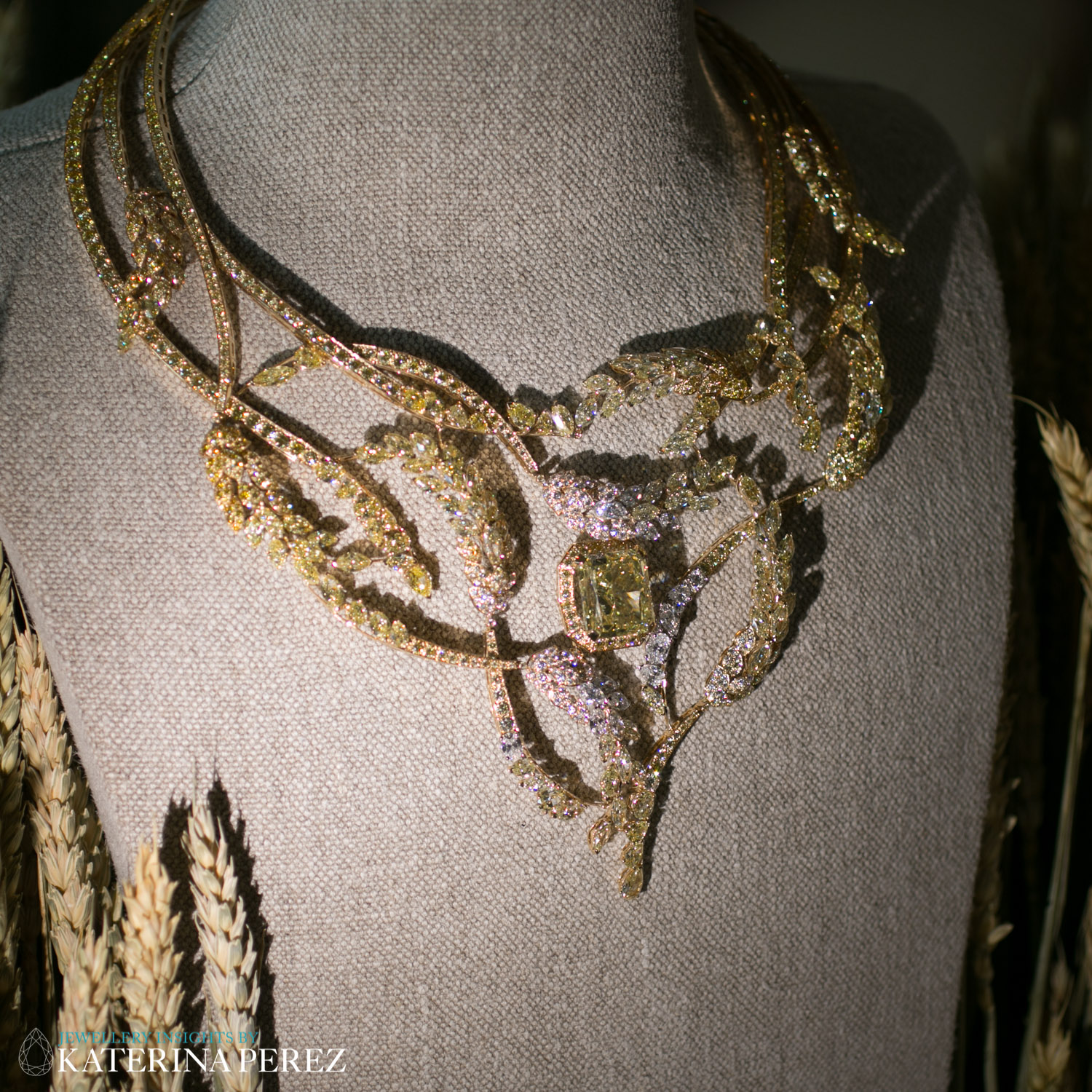 The whole collection can be conveniently divided according to the stages of how cereals ripen. The Premiers Brins, Brins de Printemps and Brins de Diamants pieces, inlaid with sparkling diamonds, peridots and aquamarines embody the fresh shoots. In Epi Solaire the ears of wheat are already suffused with strength: a necklace, earrings and bracelets made from yellow gold and seemingly sun-drenched white and yellow diamonds. Jewellery in the Champ de Blé series is a celebratory ode to the cereal harvest, like the Moisson d'Or broach in the form of a massive diamond sheaf begirded by a 16.8 carat sapphire or the diamond sheaf of the three-row pearl necklace in the Moisson de Perles line.
The art of watchmaking is as important to Chanel as that of jewellery making, and therefore the House's designers included several hand-made watches and even a table clock in the collection. The Brins de Diamants wrist watch was made entirely of colourless diamonds of various cuts, which covered not only the strap but also the pear-shaped dial. The Moisson d'Or model, like all pieces of jewellery from the eponymous line, has been adorned with beads made from yellow sapphire, which play a central role on the jewelled strap.
Yes, the wheat harvest in Chanel's new collection has obviously proved bountiful.