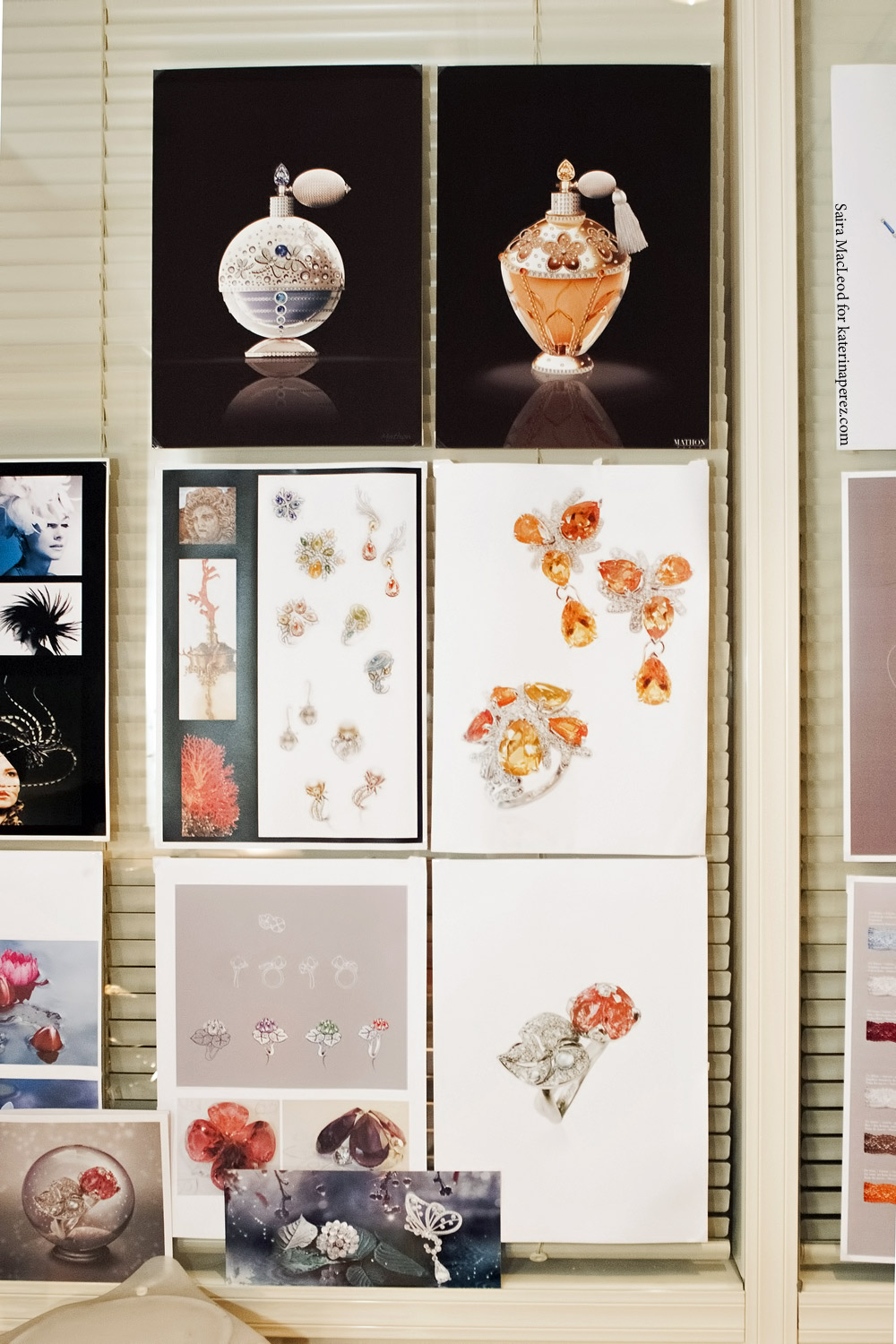 Mathon jewellery moodboard
Paris is the heart of jewellery in France where a considerable number of world renowned brands were born and continue to thrive. Cartier, Van Cleef & Arpels and Boucheron are names we have all heard of, but only a few can say they know any of the truly classic French jewellers such as Mathon Paris.
Mathon's less famous name is absolutely no reflection of the maison's creations which are no less valuable or beautiful that those made by the global giants. In fact it is quite the opposite: thanks to the advanced skills of the craftsmen who have dedicated their lives both to their own and to collaborative creations in the Mathon family workshop, Mathon's pieces are an embodiment of French elegance, proudly bearing the "Joaillerie de France" insignia.
While I was in Paris not long ago, I decided to visit the workshop to meet with Aude Mathon, the granddaughter of Roger Mathon who founded the maison, and Frédéric Mané, the atelier's head designer. They introduced me to the process of creating fine jewellery, taking me on a mini excursion of their workshops and showing me a dazzling range of Mathon's romantic pieces.
"Every piece of Mathon jewellery is manufactured in this atelier in the heart of Paris," says Aude as she shows me a remarkable opal flower ring. "It's our guarantee in terms of the production process as well as the labour conditions, security of the equipment and traceability of the gold and stone purchase."
These were important factors that granted Mathon the revered honour of branding its creations with the "Joaillerie de France" hallmark. This miniature emblem, which shows a map of France, is imprinted on the inside of their pieces as proof that they are made in accordance with the highest standards and know-how in France.
"A love of craftsmanship, a passion for tradition and sumptuous stones are as much at the heart of Joaillerie de France as they are in our own. Being a member of the group means that we share the same values: Authenticity, Quality, Creativity and Heritage."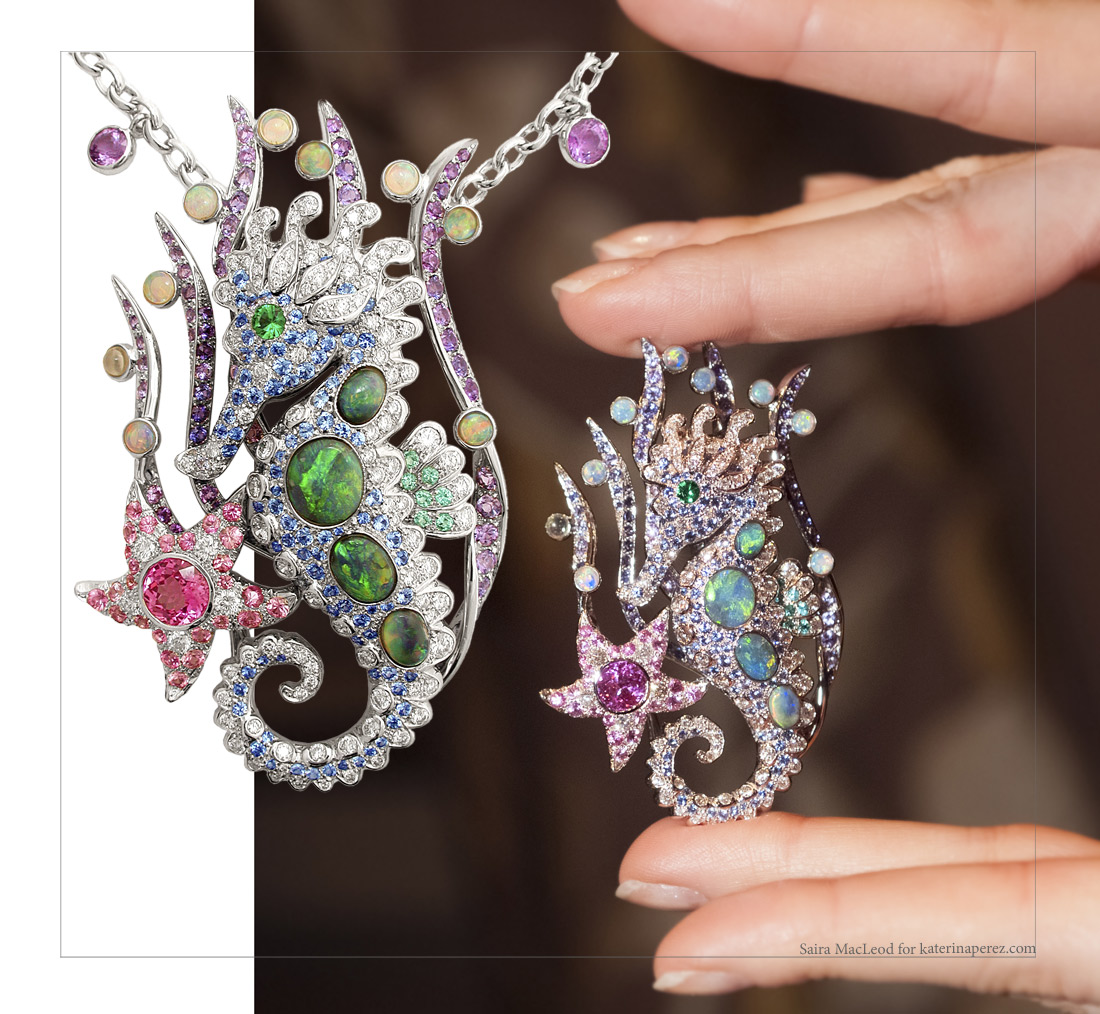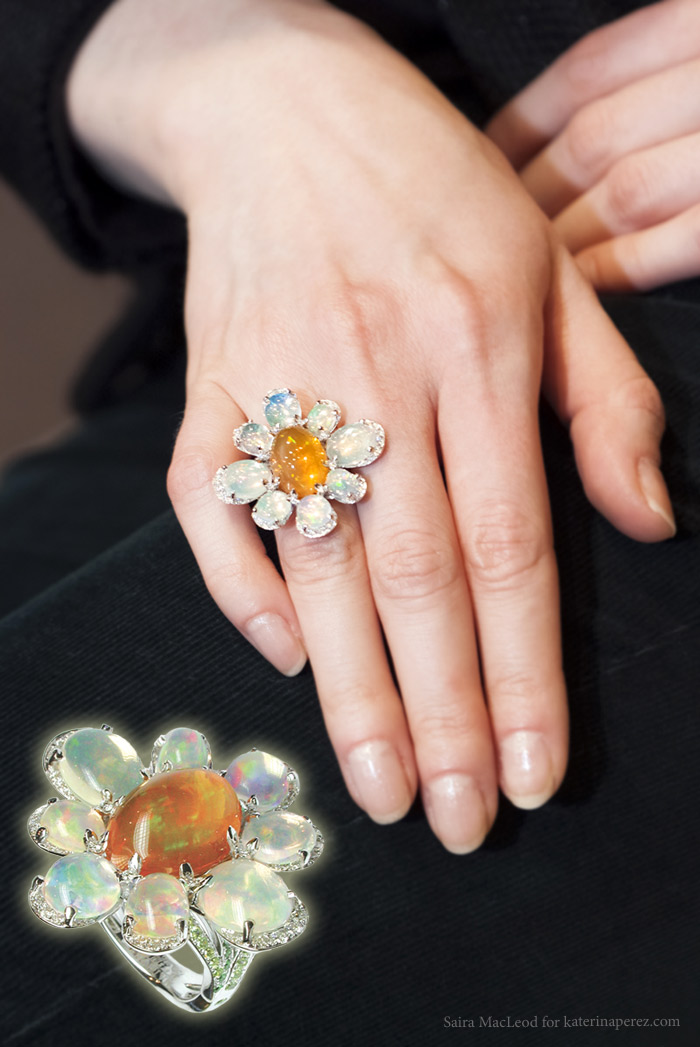 As a family business, Mathon Paris has no strong ambition to achieve worldwide fame. Instead, they approach the production of each new piece, from the tiniest ring to the most resplendent necklace, with incredible focus, working to maintain the skills and traditions that have been passed from one generation to the next.
It's abundantly clear that Frédéric's creative ideas are borne out of the emotions he has experienced. According to the designer, he could spend hours looking at the flora and fauna of Paris' parks because it is nature that serves as his source of inspiration. "Every morning of every season when I walk to the atelier through the garden of Palais Royal, I observe how the flowers bloom, how leaves change colours and how the crystals of ice form on their surface in winter," he says.
So how is an abstract idea turns into a luxurious object?"As soon as I have an idea of something, I sketch it down and start researching colours, jewel composition and the magnificent stones I want to use. Once several meetings with the Mathon family have taken place, I prepare a final gouache drawing with as many details as possible to allow workshops to make prototypes and source the gemstones. Apart from following trends, we have our own philosophy which our clientele relates to so I always design new jewels with that philosophy in mind."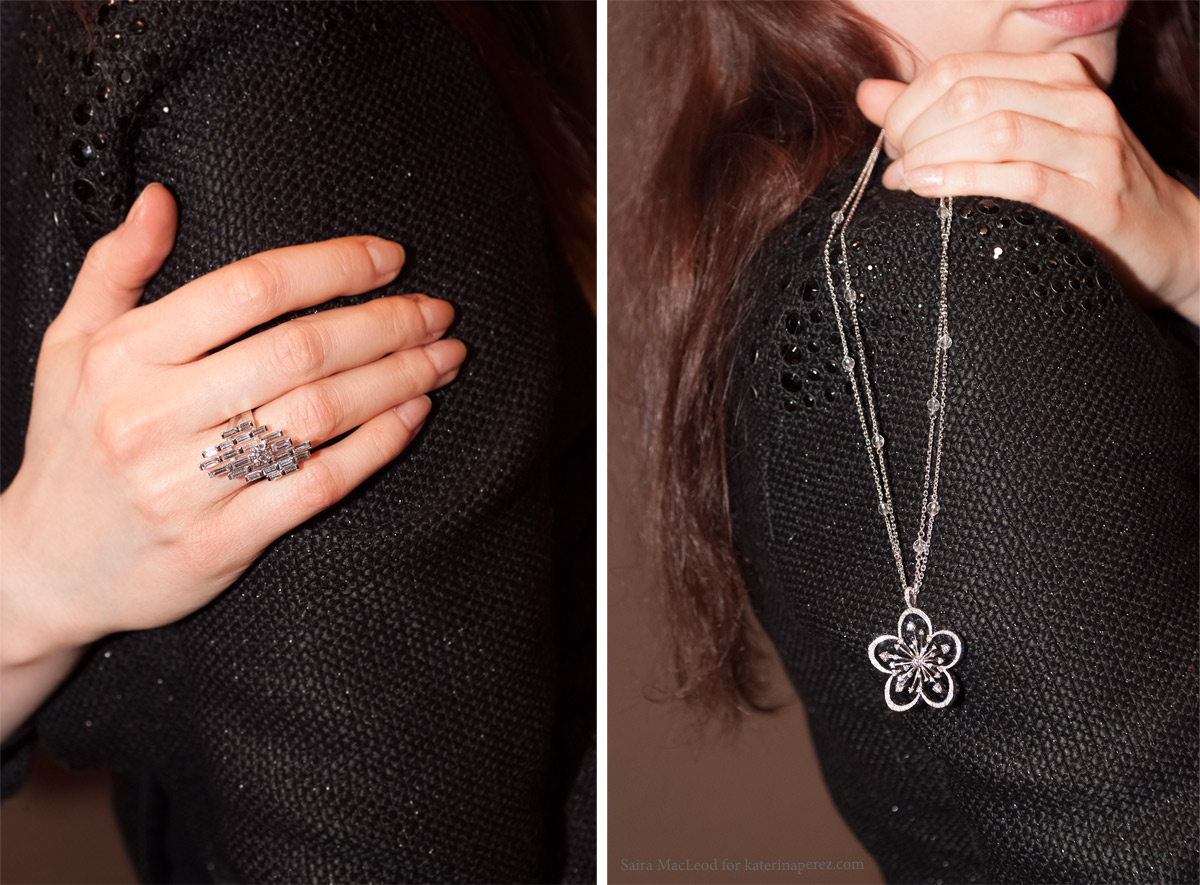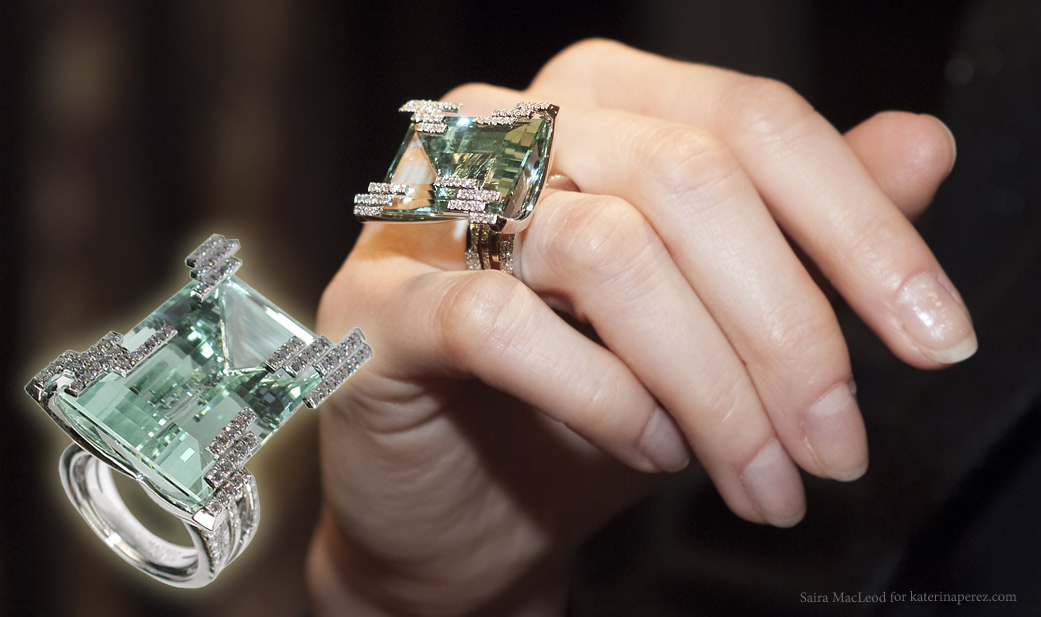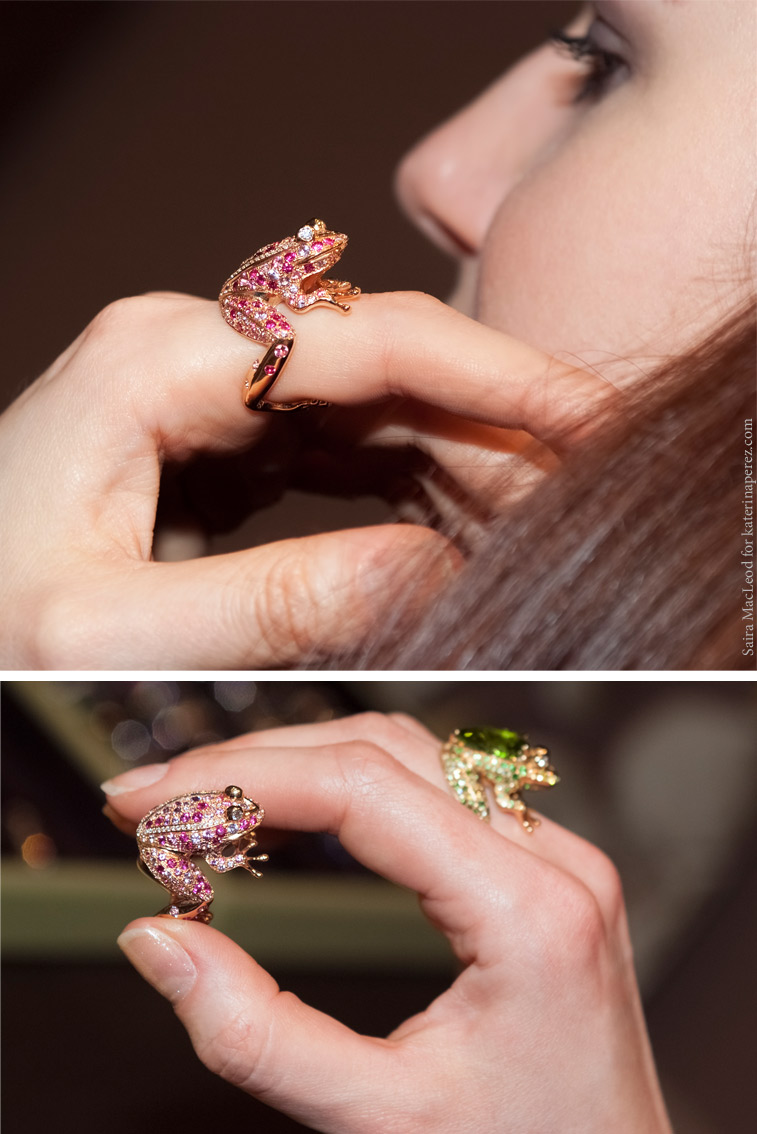 In the process of our discussion, I had been inspecting the rings designed with large gemstones and geometric patterns, earrings in the shape of exotic flowers and ocean themed pendants which were all laid out on the table, Aude was quick to emphasise the great value which the Mathon family place on the style the pieces.
Of all these pieces, amongst which there are ones in shape of starfish, frogs, seahorses, flowers and abstract geometric shapes, the most common are the different interpretations of the gracious dragonfly. "We call it our Lucky Animal," explains the founder's granddaughter. "For years, dragonflies have been designed and reinvented by Mathon's designers. It is a very feminine and refined insect, a symbol of elegance".
Small and thick, enamelled and made from diamonds as well as white and yellow gold, every dragonfly has been different. According to Frédéric, even the smallest of them is the result of the collaborative efforts of people who love their work. "Mathon's collections are the result of a group effort," he says, holding a diamond ring decorated with a dragonfly in his hand. "It is necessary to communicate with each other on a daily basis and trust each other in order to create jewellery like ours which is ethical, highly inspirational and above all exceptional."
Looking down at my watch, I suddenly realised that I had been in the "fairytale world of Mathon" for longer than I had intended. Time was against me but, although I had to dash for a train back to London, I couldn't run off without asking for a photo with people that have as strong a passion for their work and the world of jewels as I have. KP