I was fortunate enough to speak with one of them, Wallace Chan, a few weeks back during his recent appearance at the GEM-A conference in London. What mesmerised me were his reminiscences of working day and night for years at a time to bring to life his creations. His story ignited a curiosity in me: which precious masterpieces were the most challenging as well as time-consuming to create?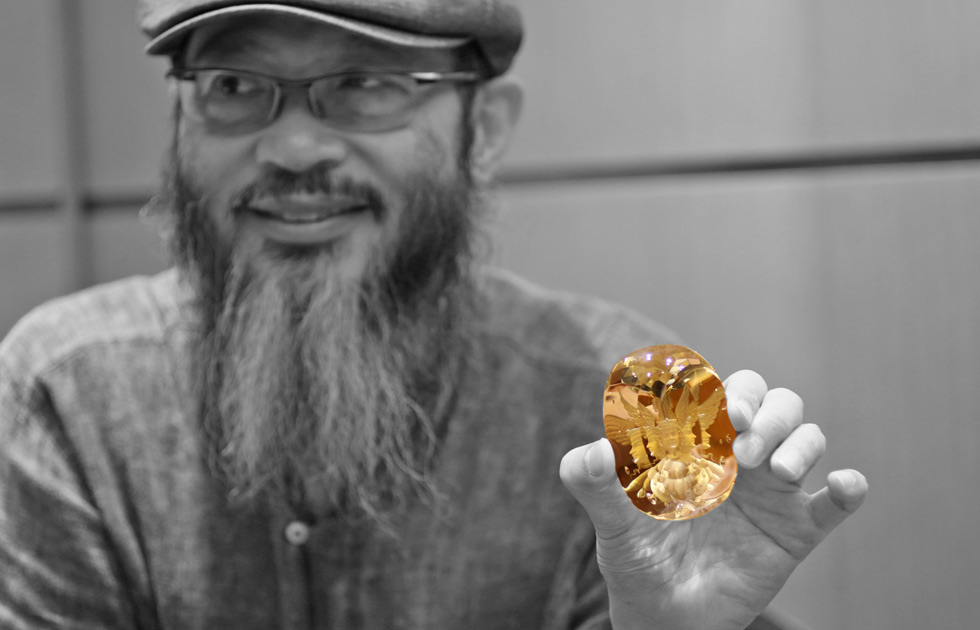 Chan himself devoted 10 years to one such creation – the titanium 'Secret Abyss' necklace embellished with emeralds, a 10.05ct yellow diamond, amethysts, and a 211.74ct rutilated quartz medallion. This necklace is one of the most fascinating stories ever told through jewellery: inspired by the concept of escape magic, in which a magician is trapped in a water tank and finds his way out. It's almost impossible to comprehend that Wallace Chan set 1,111 emeralds to form a meandering cloud inside a block of rutilated quartz through a miniscule 6.5mm diameter opening. Placing and setting these gemstones is only half of the story - before this, Chan had to 'empty' the stone and polish it from the inside. He took 30 attempts to perfect this design in all of its magnificence, breaking 29 pieces of rutilated quartz in the process. The simplified version of the Chinese name for this creation translates to: "true emptiness, wonderful existence."
Another of the most famous Asian fine jewellery designers in the world is Cindy Chao, whose work was exhibited at Masterpiece London this year. Her most time-consuming jewel, 'Peony' brooch, also took a total of 10 years to complete, after a collector came to her asking if she could transform a ruby heirloom necklace. "During the crafting process, I modified the design over and over again just trying to make the artwork truly original and creative. Instead of completing the work within two years as promised, I ended up handing her the work after ten years of trials and retrials using new materials."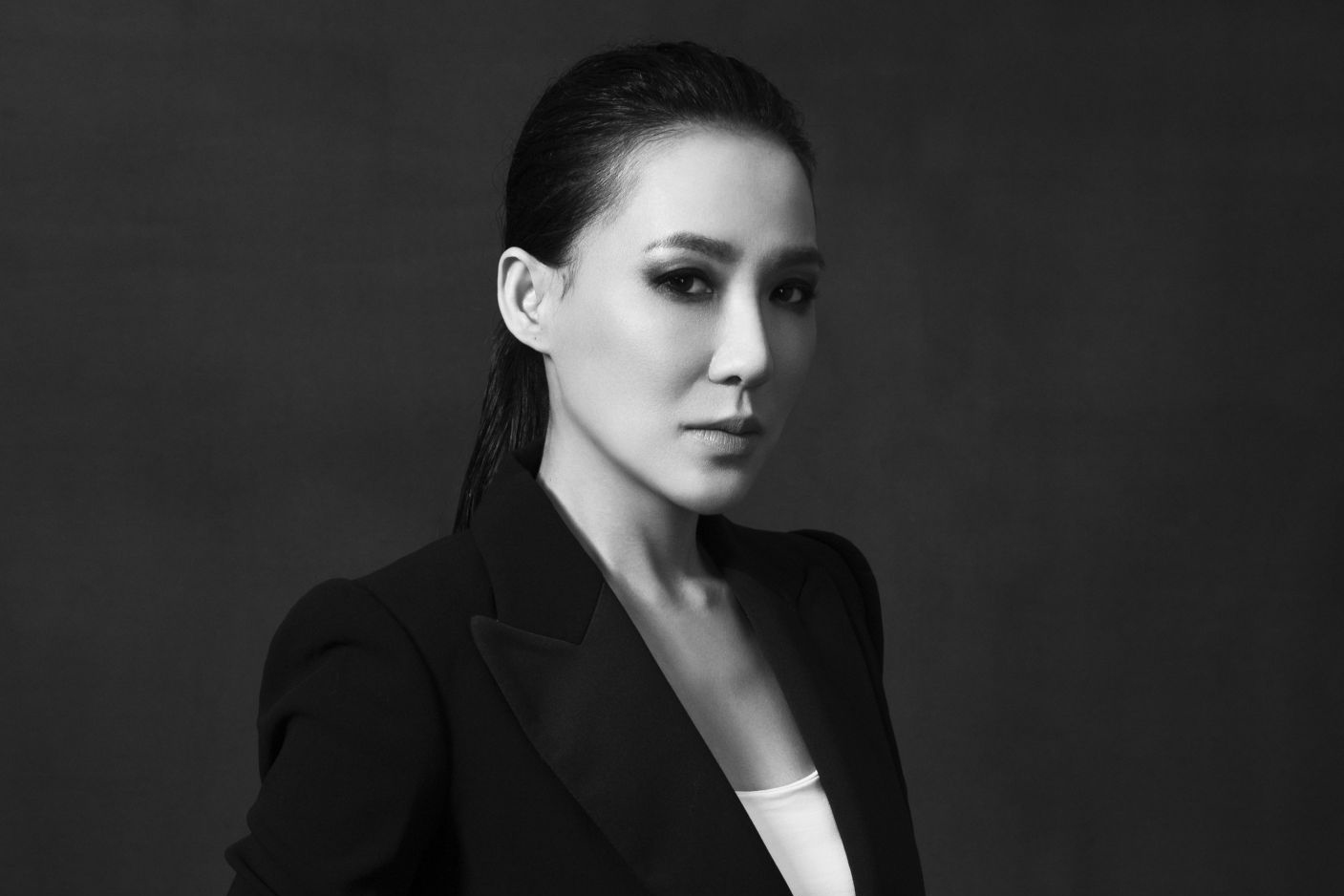 The resulting 'Peony' brooch contains 2,458 rubies totalling almost 230 carats, which were set in titanium, so as to keep the piece light enough to wear. This jewel demanded 87,000 hours to complete, but this sacrifice was justified when it was the only jewellery piece to receive the 'Outstanding Object Award' from 150 Masterpiece Award Committee members. The 'Peony' brooch was praised as "an example of contemporary craftsmanship and great design."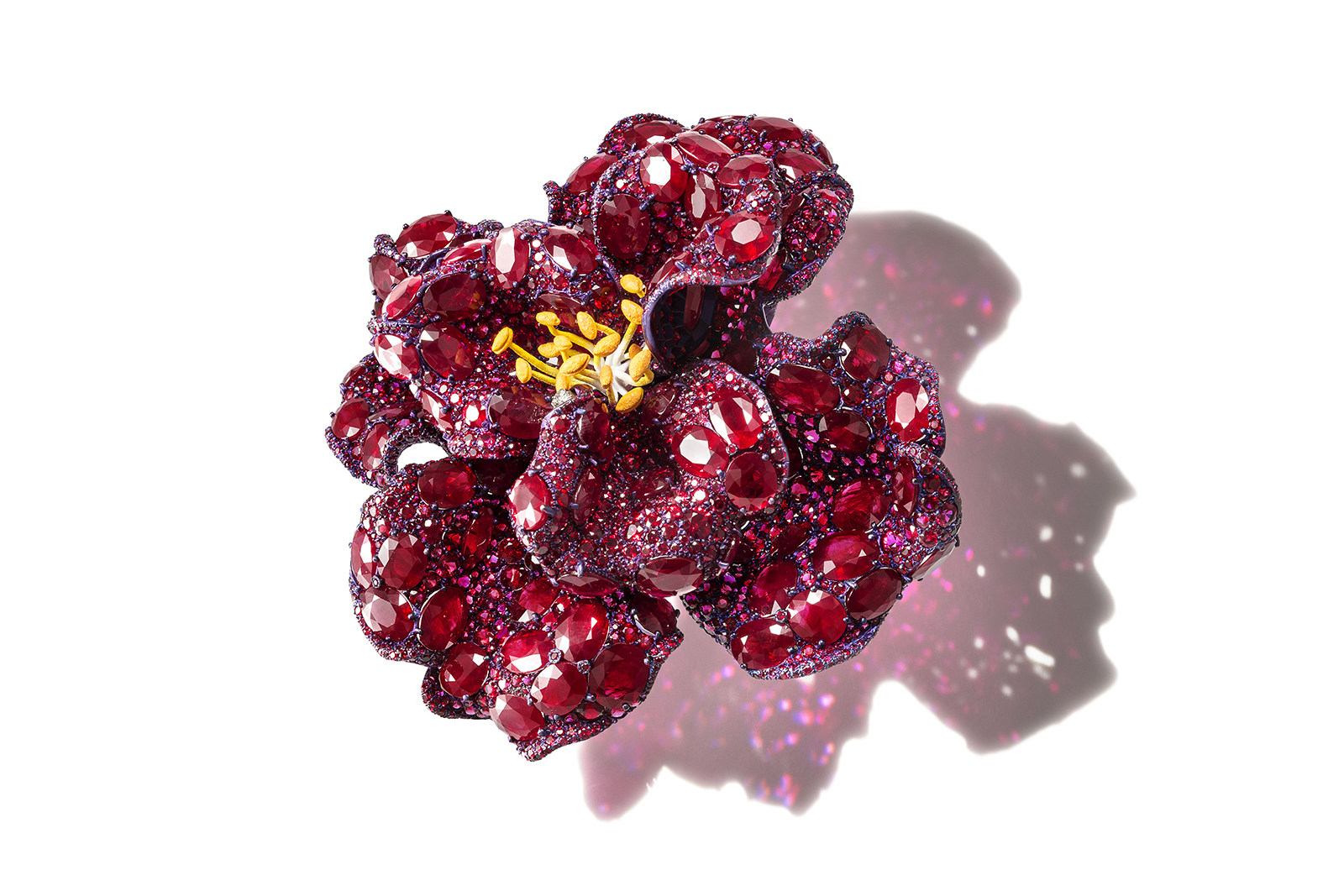 Knowing that he is especially devoted to creating spectacular jewellery, I turned to Lorenz Bäumer to discover the story of his most challenging creation. "The most time-consuming piece that I ever produced was the tiara I designed for the wedding of Prince Albert of Monaco with Princess Charlene of Monaco in 2010. It was very challenging, because of its complexity and the fact that we had not made many tiaras in the past. Additionally, the design of the tiara was asymmetrical meaning that the weight was only on one side and the difficulty was to make sure that it was balanced."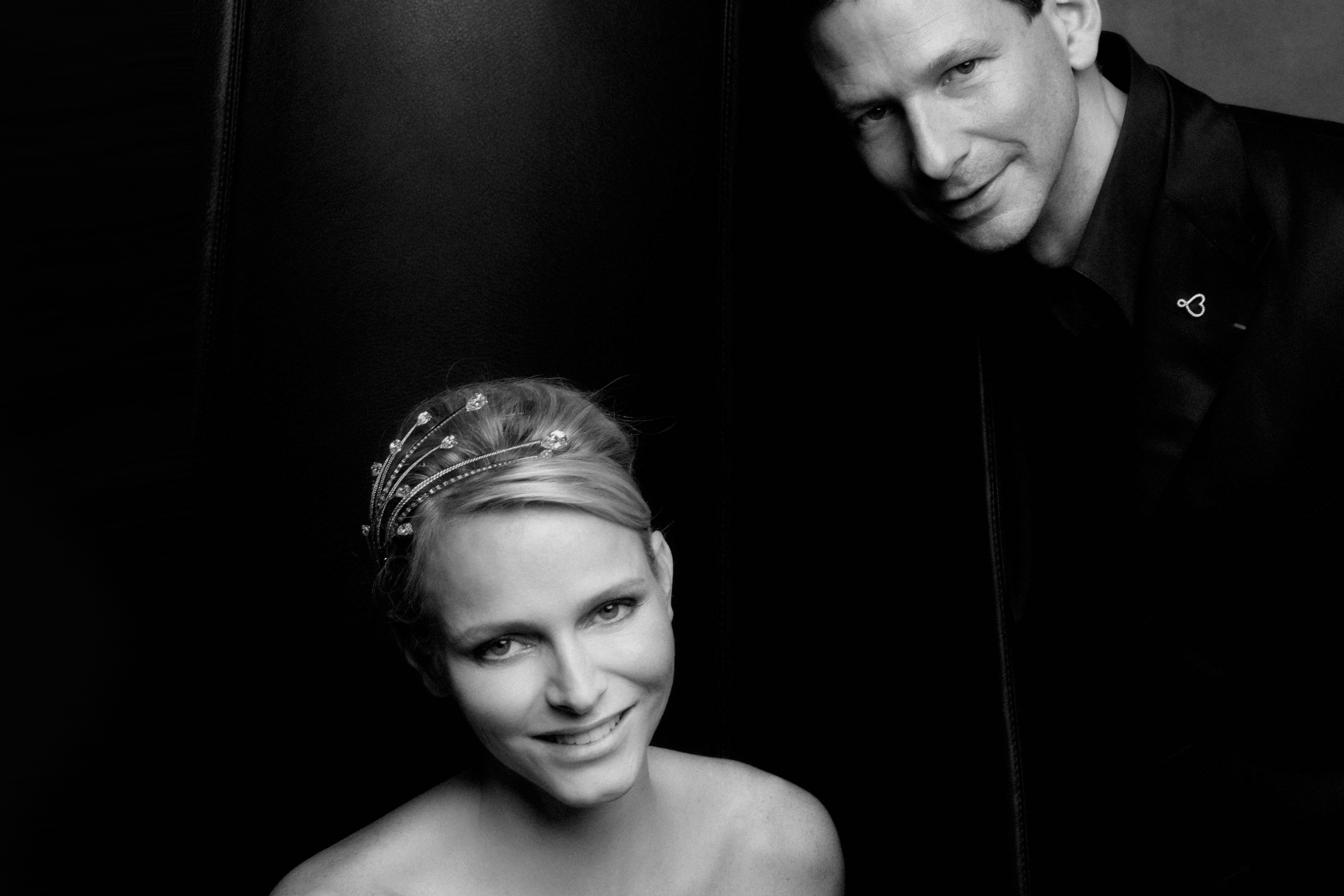 Another of the great obstructions in the jewellery process is not only finding the perfect gems, but the search for the perfect cut. Often, jewellers have to have stones painstakingly re-cut so as to achieve the perfection which they desire within their creations. "We had to find many stones of various cuts from baguettes, round stones, to pear shaped diamonds. In order to create a harmony, we had to re-cut all the baguettes for perfect match," admits Lorenz.
When I began writing this article, I realised that those jewellery designers who dedicate their lives to complex creations have extraordinary insight into the jewellery making process, and so this article will be in two parts. Part two will feature details from Theodoros, Neha Dani and Ilgiz Fazulyanov, and their fascinating design stories.