Their father, Manoj Kala, has been cutting, buying and selling diamonds, tanzanites, tourmalines, aquamarines, spinels, rubies and many other gemstones for more than 35 years. He has opened branches in Japan, the USA and Hong Kong, so travelling is an inextricable part of his business. In the past – and it is still the case now – the brothers constantly travelled from country to country with their family, becoming increasingly influenced by the peripatetic lifestyle, as well as the beauty of the wonderful stones mined from the earth's crust which saw them experience some magical emotions. In the end, both the young designer and his brother found a way to reflect these in their work, particularly in the design of their artistic jewellery that is steeped in colour and decorative elements.
This year, the two-year-old brand Panchoo has debuted at the international Couture Show jewellery exhibition with the aim of presenting its pieces to the American market. I went to meet Mahak to see Panchoo's latest creations, hoping to gain some understanding as to the source of their eclectic jewellery style.
"We started jewellery manufacturing around 4 years ago for private orders. At that time, I joined the family business after completing my GIA degree for diamond grading and graduating from the Parsons College of Art and Design. For as long as I can remember, I have always had this artistic touch which I've inherited from my mother," the young designer told me.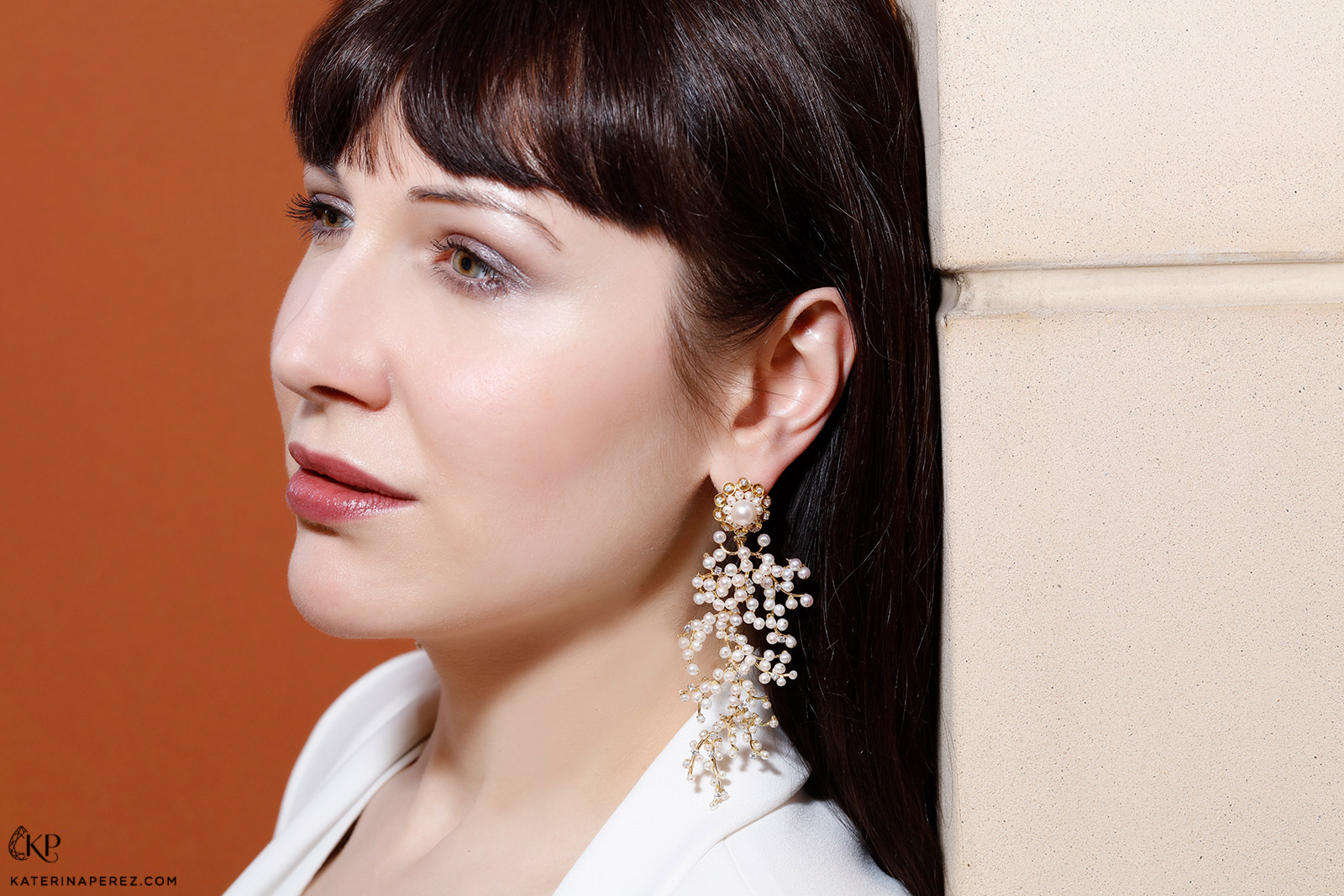 As Mahak and I were talking, Manoj approached us with his wife and started telling me about his son's mischievous childhood. At the age of two, the little boy used to go into his father's office and jumble up all the gemstones on his desk. When sorting through gems, a stone seller usually arranges them by colour or size, but little Mahak's favourite thing, it seems, was to reverse the process. I then understood why some of Panchoo's jewellery is reminiscent of a colourful firework of precious stones.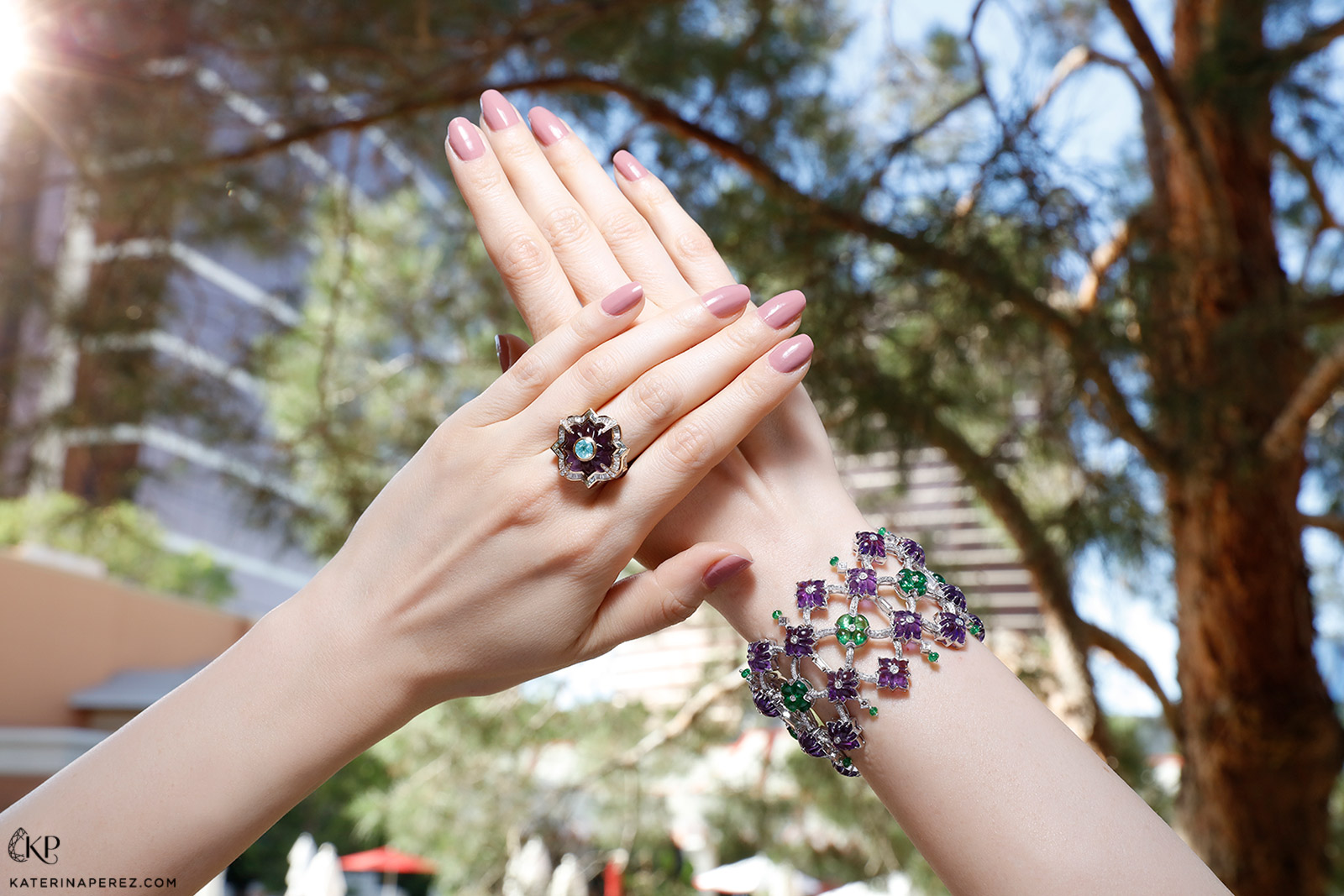 One of the most striking and important pieces in the collection is the wide 'Jaipuria' bracelet, which was inspired by the famous Amber fort in Jaipur. This was the manifestation of a total excess of colours: yellow gold embellished with diamonds and decorated with blue turquoise, violet amethysts, light pink morganites, green emeralds, red rubellites, and that's still not the end of the list of gemstones incorporated in this piece. Is it at all surprising that this masterpiece took an entire 185 days to create?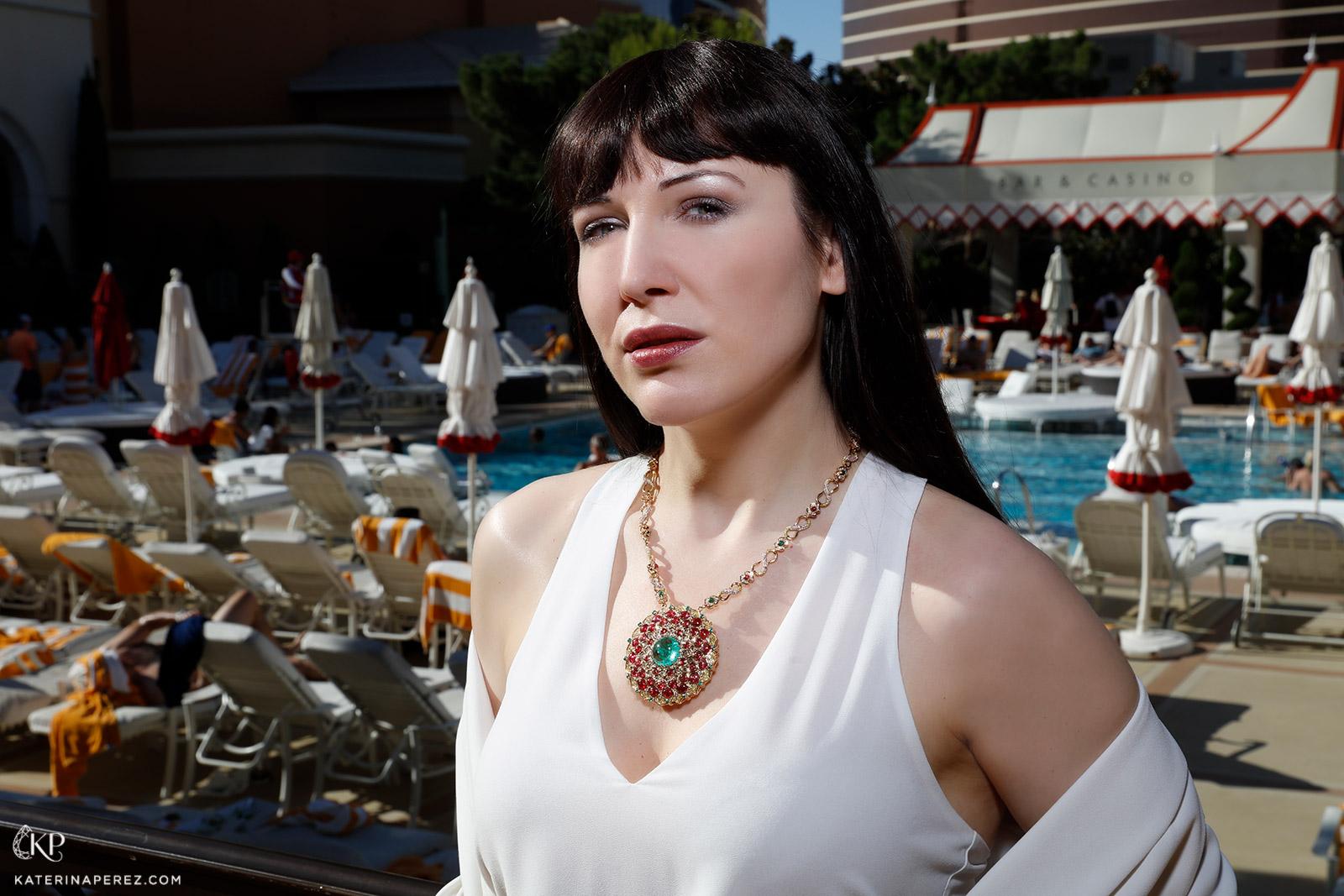 "In terms of design, I first do drawings for all the pieces that appear in my imagination. I tend to mix colours and textures, as I am always surrounded by the gemstones and wonderful craftsmen. They really give me the liberty to experiment a lot with the look of my pieces and the stones I use," says Mahak.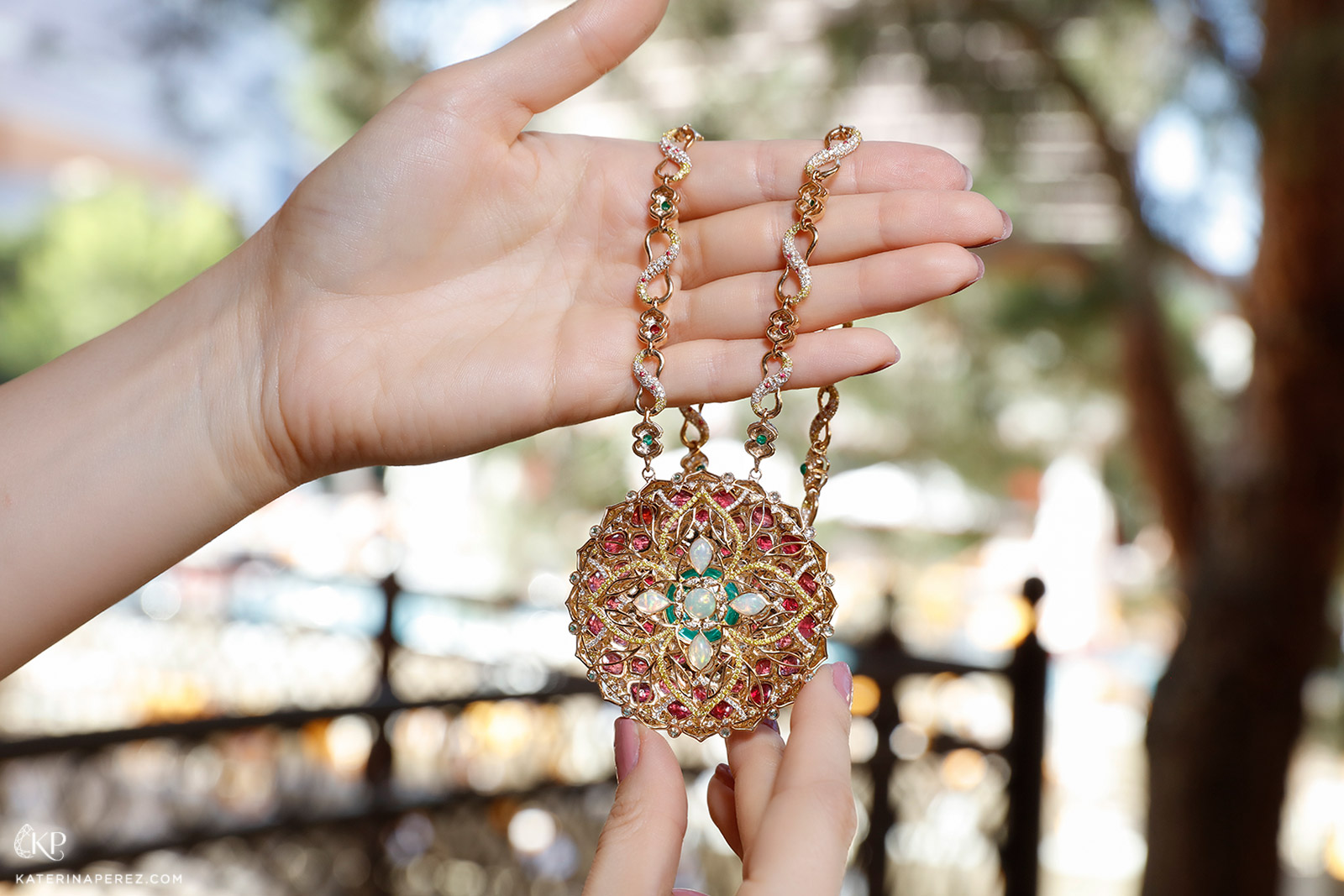 There's not a shadow of doubt that alongside his travels around Japan, India, China and Africa, the jewellery designer has been inspired by the gemstones themselves and the myriad ways of using them. Throughout his own travels, his brother Milind sources the myriad of gemstones which are the key to the vibrancy and spectrum of gemstone colours in Panchoo designs. Mahak is constantly experimenting with all possible gemstone cuts and shapes, for example; his necklace with a large medallion has a round emerald cabochon surrounded by fancy-cut Burmese spinels hewn from a rough stone according to a special design, Paraiba tourmalines as well as traditionally cut colourless and yellow diamonds.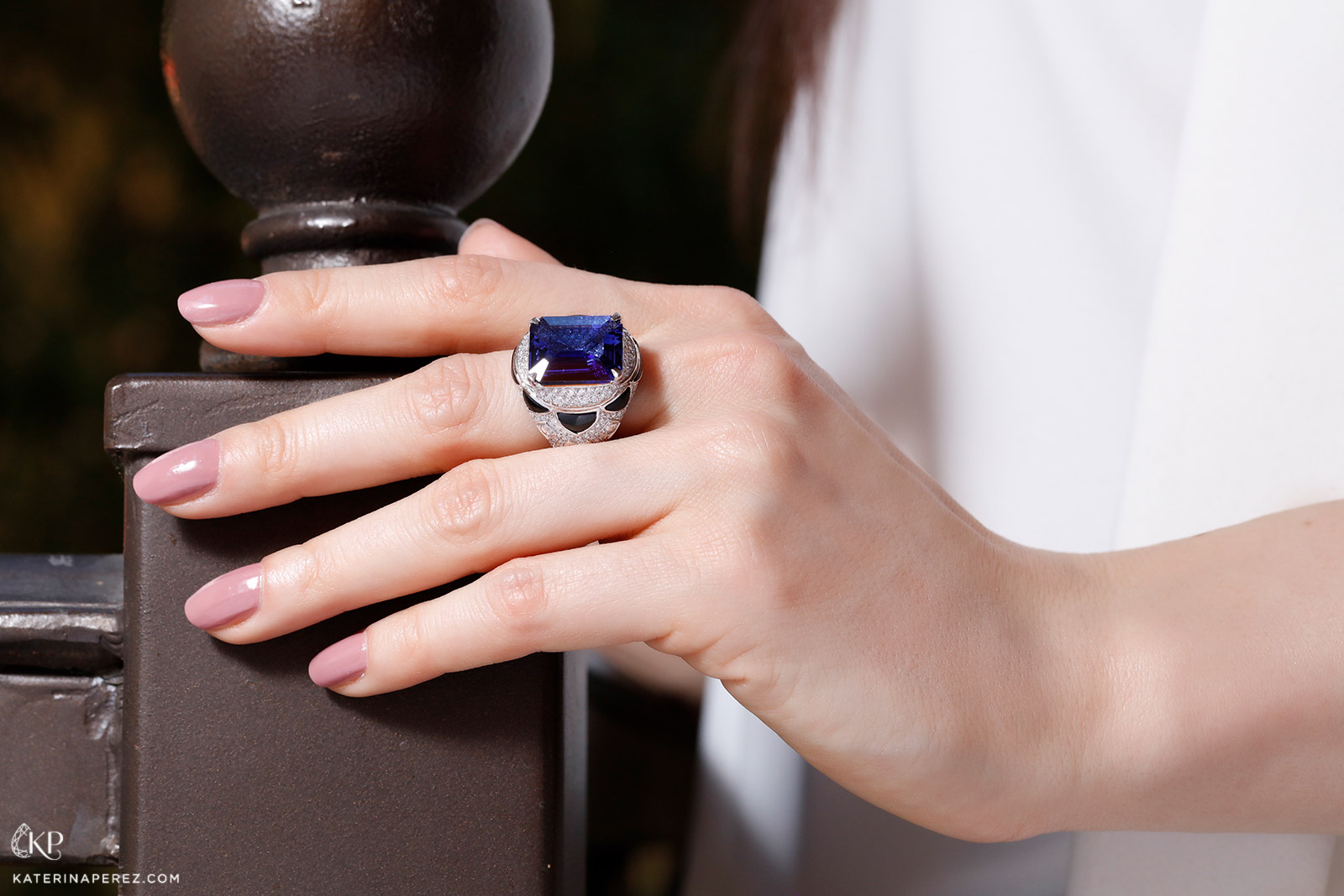 The reverse side of the necklace looks just as attractive as the front, decorated with an oriental pattern of gold with pavé diamonds and white opal insets. I've noticed from my work in the industry over the last few years how jewellers of only the highest calibre have given due attention to every millimetre of their designs. For me, an elegant back is a characteristic unique to a work of art that can be worn as opposed to a jewellery accessory.
The next piece Mahak took from his display case was a necklace that was more delicate but no less complex than others: "Here we have a Sleeping Beauty turquoise, trillion-cut diamond cluster and cabochon rubellites. The turquoise had to be hand-cut and carved in the centre to nest the diamonds. The end result looks quite intriguing and effortless to create, when in reality it's quite complex," explains Mahak.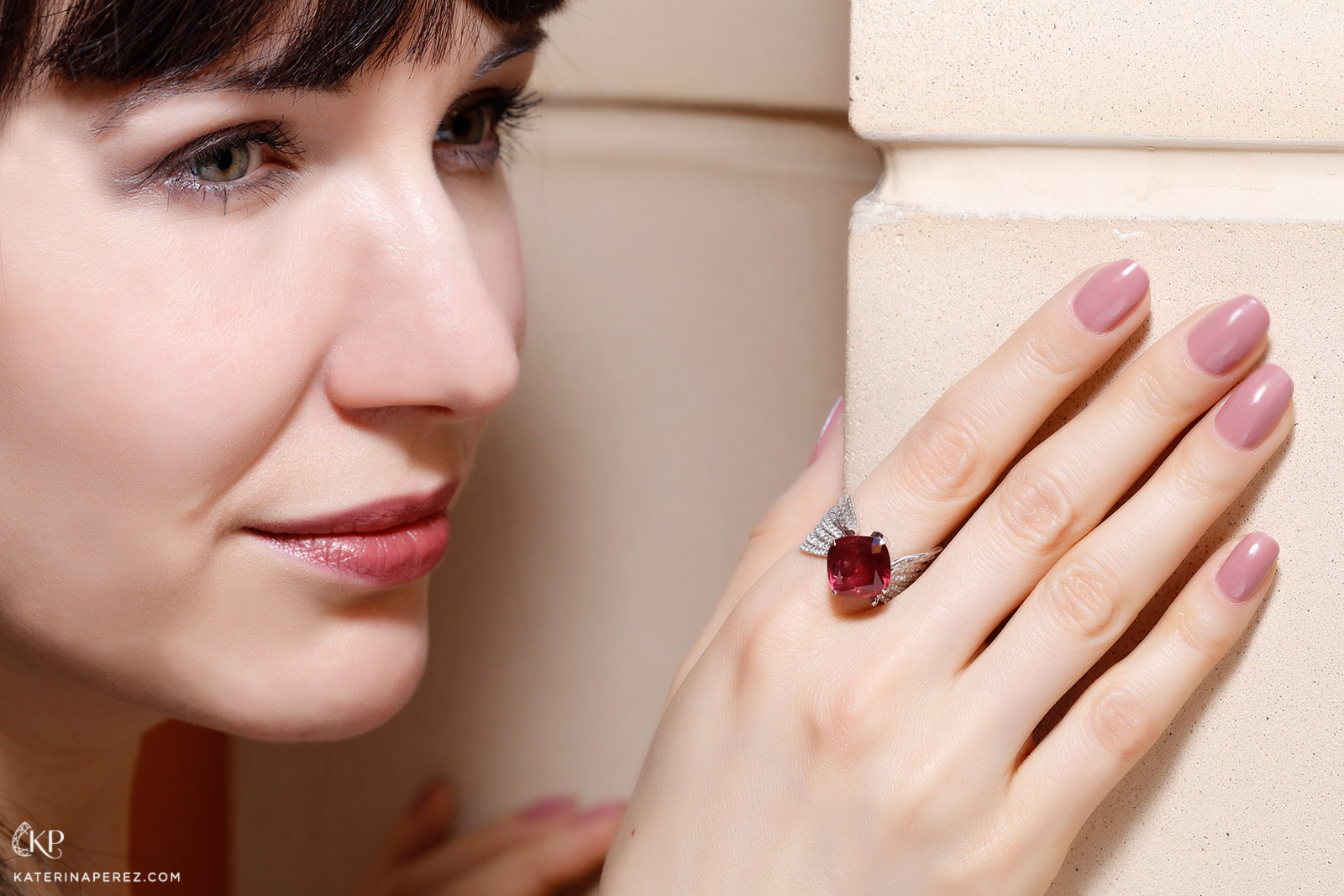 I keep remembering the last thing the young designer said: he admitted that, as well as the picturesque mixture of colours, what is important to him and his brother is the shape and the presence of playful elements in the design. This is how the brothers produce a whole variety of works that are truly impressive in their aesthetic range.