The dear little Sheep brooch by Mousson Atelier is the perfect New Year's gift according to its designer. It is in fact the Year of the Sheep in 2015 according to the Chinese calendar. Even the sheep's golden ears and its little bell move but the surprises don't stop there: a very cute detail is hidden on the reverse side of the pieces (I won't say which side). "The sheep symbolises warmth, ease and a happy future. Mousson Atelier wants your year to be just so!"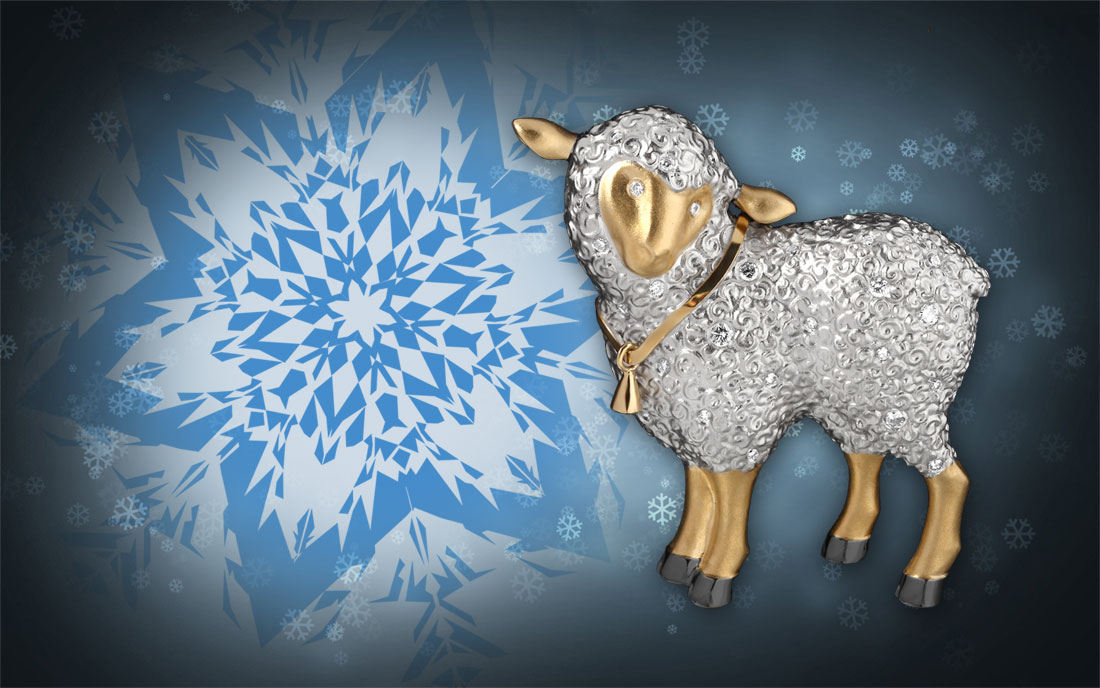 Ekaterina Kostrigina offers her own version of a precious brooch. The piece is made in the shape of a fish whose pearl body is covered with "scales" of flickering sapphires and emeralds. "New Year is a fairy tale; on New Year's Eve, the golden fish will fulfil all your heart's desires!".
Earrings are many women's favourite form of jewellery and if they're encrusted with diamonds then they're bound to be greeted with huge excitement by your loved one! Sergey Izmestiev of Izmestiev Diamonds suggests his ornately decorated earrings evoke markings on frosty window pane. "These bead earrings are made from white gold and diamonds. They're what you'd imagine when it comes to jewellery for New Year's; they have a real sense of celebration about them!".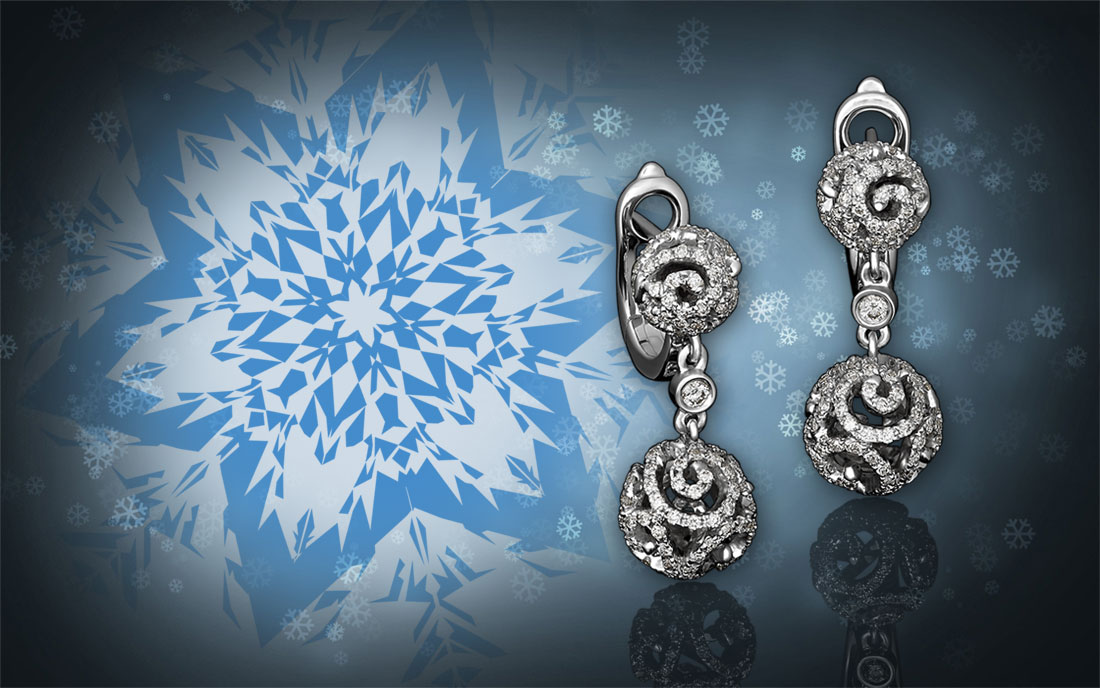 The best present for a modern queen can be found at jewellery maison ICHIEN. The diamond Crown earrings, designed with pink sapphires and briolettes made of amethysts, are a harmonic combination of ingenious design and a rich colour palette.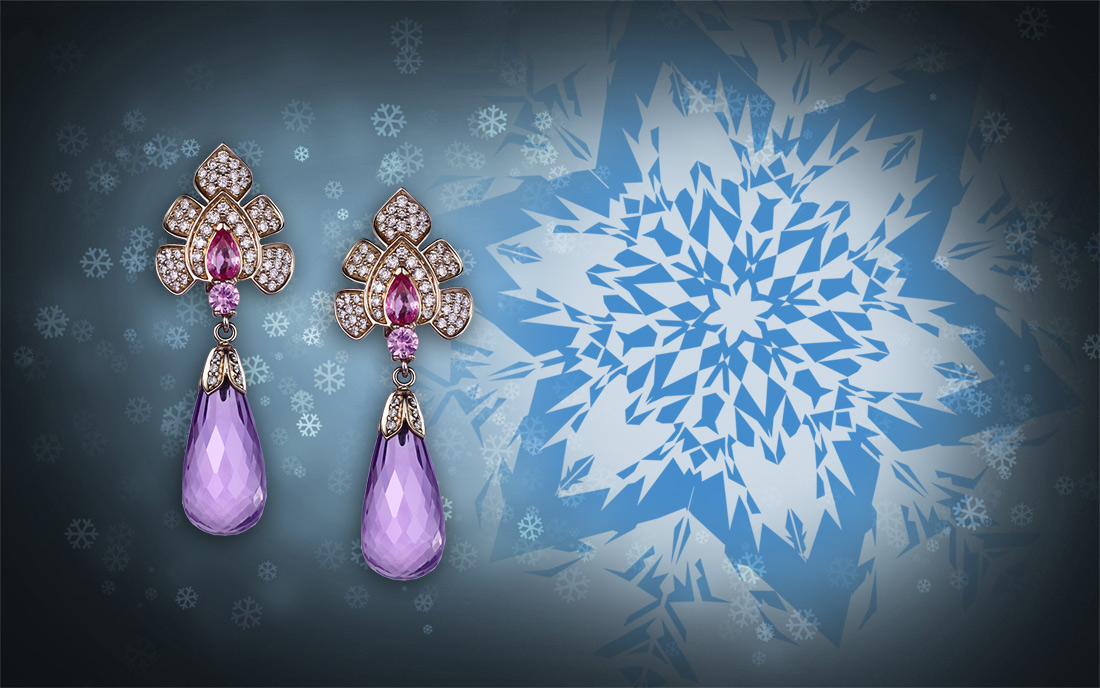 "The King of Enamel" Ilgiz Fazulzyanov recommends his simple, smart and historically important Poppy ring as a present. The ring doesn't belong to a new collection. Instead, its value lies elsewhere: "This ring is an "icon" in our home. It might have been awarded prizes at competitions but what I'm most proud of is that it was presented at the Red Cross Ball in Geneva this summer".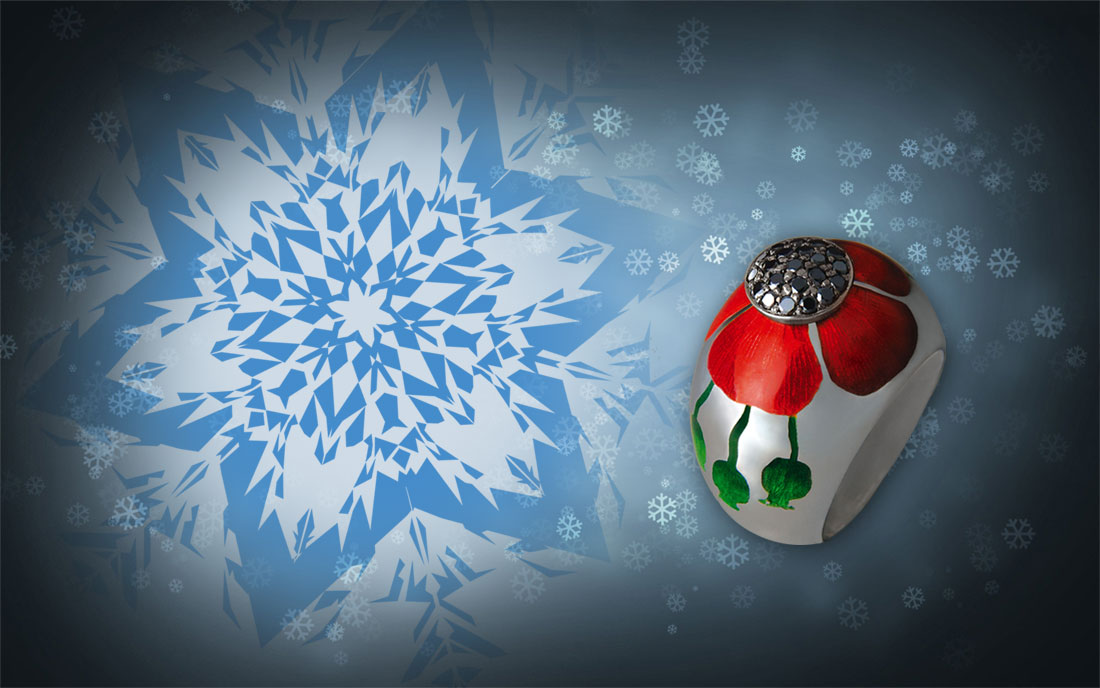 Continuing the colour theme, let's turn our attention to a piece designed by Andrey Mikhailov, one that was in a series of peony rings. If you take a shine to this ring, then "you realise, like a true romantic, that this is not just a ring but a piece of joy, celebration and happiness that you can give to someone you love". Andrey Mikhailov is one of only a few Russian jewellers who work with the alternative metal titanium, something else which would make this a truly unique gift.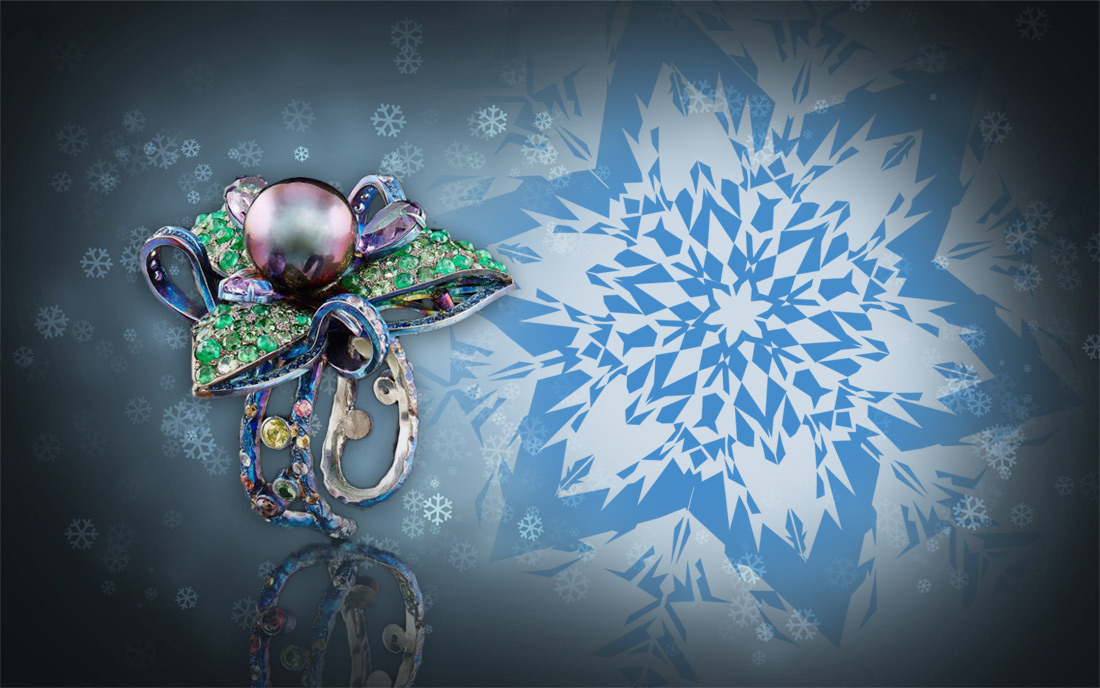 You'll find a present that might be worn and never taken off at Alexander Arne. The ring in question is from the Logomania collection and made with cognac diamonds. It's sure to sit on any finger as if it were made for it. Thanks to an alternating trail of glossy stones and polished gold, it looks formal without being too flashy.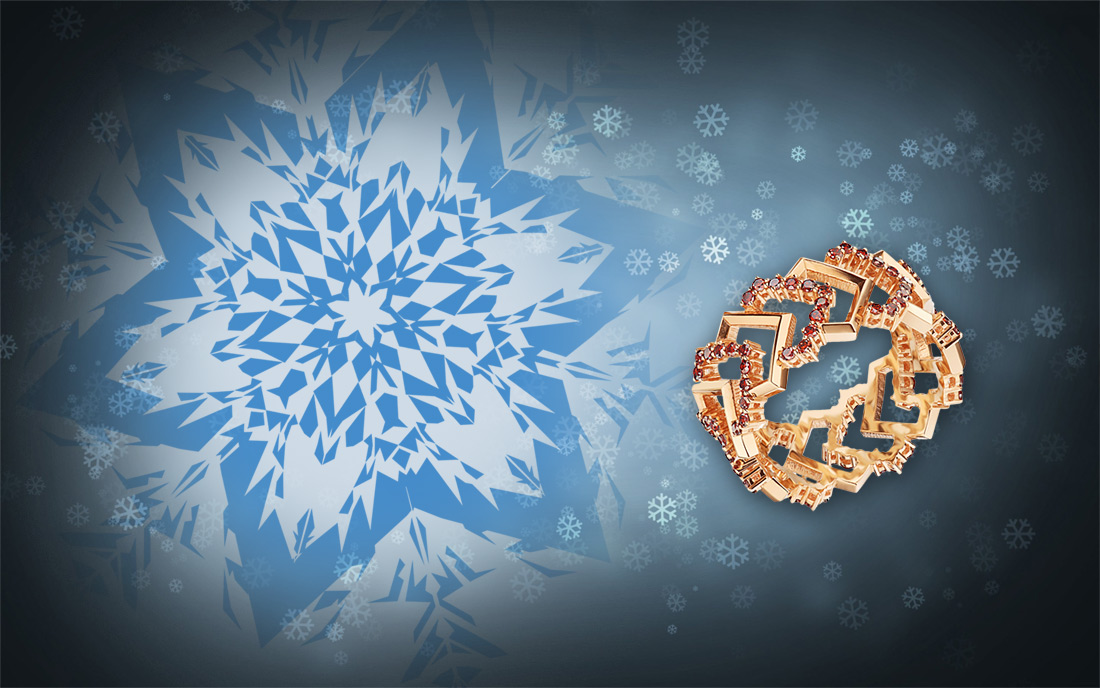 The atelier and studio of jewellery designer Dhara proposes that the VOLUT ring is the present for your beloved. It is made from white gold with insets of pink tourmaline, green jacinth and tsavorite. The combination of white metal and pink stones is reminiscent of rowanberries that "peer out" from under snow-covered branches in winter. According to Vera Tiestto, the head designer at Dhara, "pink tourmaline is a stone of love; it brings joy, success and increases energy levels".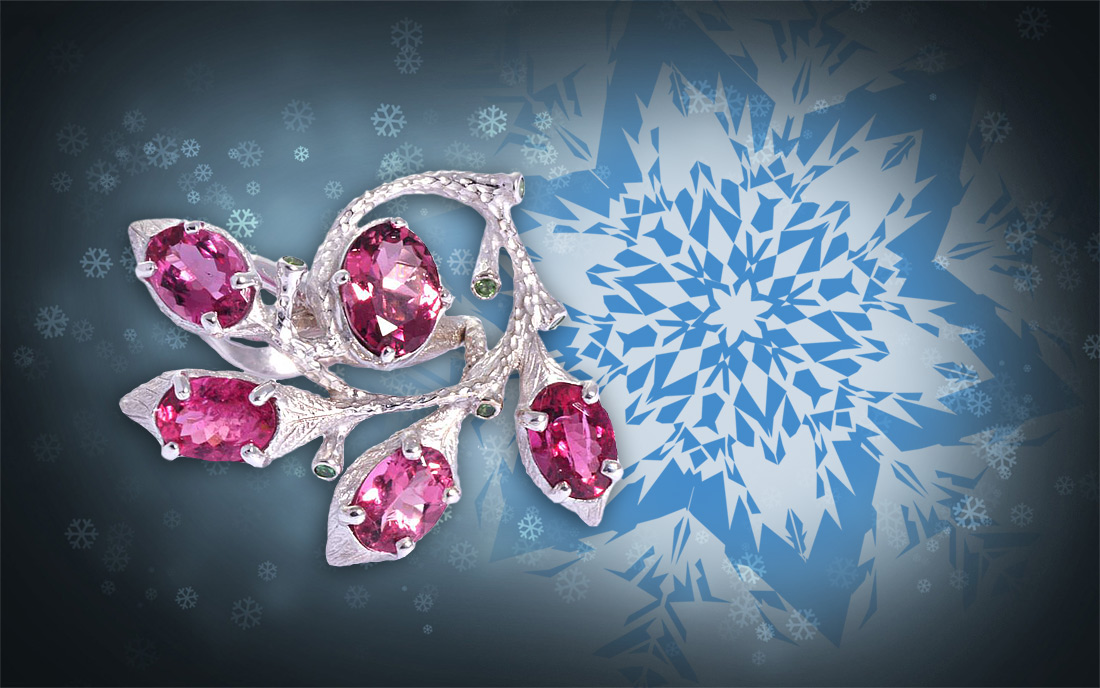 The "Pencils" cufflinks from Markin Jewellery would be an excellent present for men and women alike (if it's for a woman who wears shirts that need cufflinks). A woman can make this her present to her partner or a man can buy them either for himself or as a present for a male colleague. "These can be worn as a fun alternative to more formal cufflinks. Instead of lead, the "pencils" have black sapphires for writing on glass; instead of a rubber, there's some natural pink coral".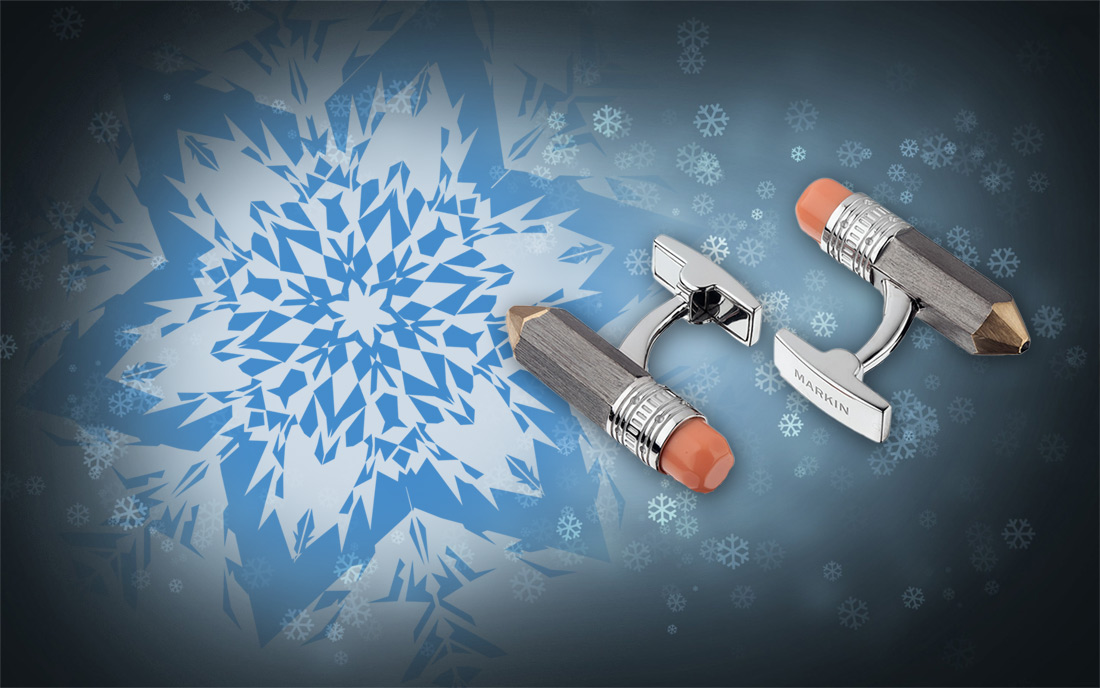 I hope this jewellery selection is useful to you. Good luck with the shopping!