The historical periods of great geographical discoveries have always drawn interest, because during these times European culture developed rapidly as a result of brave, daring, breathtaking and dangerous trips overseas. Only the desperate would dare to leave the comfort and familiarity of their own home's for the dream of finding new lands, the promise of untold treasures. Was it for King and country, or merely in the interest of discovery the unknown, a third for adventure? A hundred to one, this has never been said or done.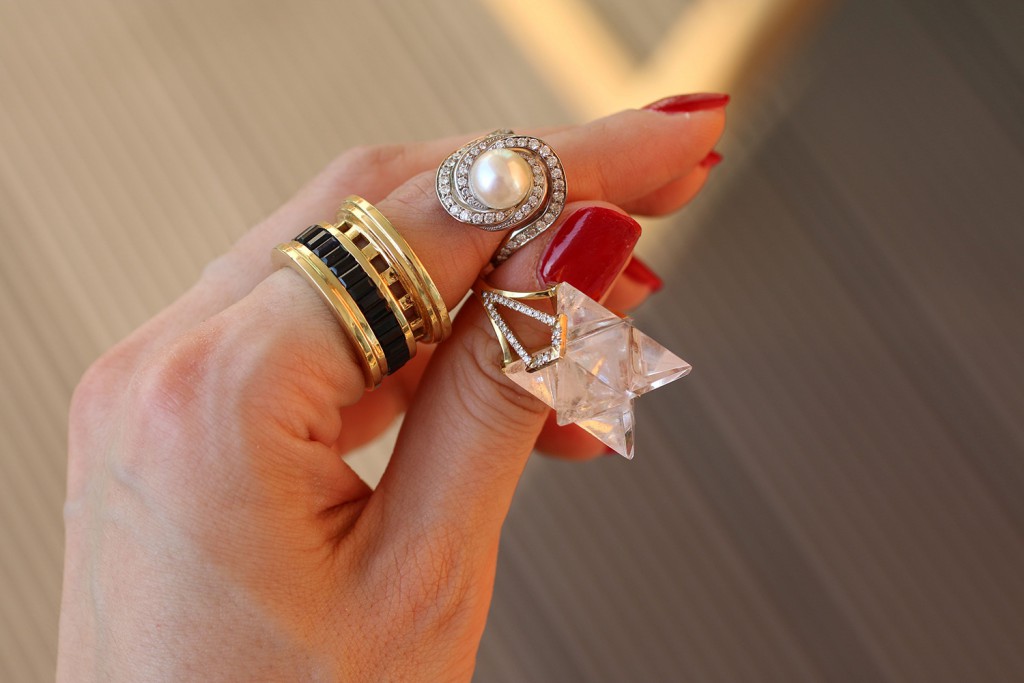 This is exactly the story Tessa Packard decided to tell in her new collection, For King And Country. It is made with elegant, monochrome colours, combining gold, pearls and diamonds which give it that vintage "tone". The inspiration for the new collection was the set of tools used to study the seas during the Age of Discovery: a compass, a sextant, the Northern Star, the lunar phase and the necessary guidelines to navigate the sea. However, having used these as the main decorative inspiration, Tessa has managed to create a contemporary design, bringing the collection together with stylishly mismatched earrings, wide "unisex" rings and pendants on long chains.
Boat trips brought a powerful flow of pearls to Europe, so more and more people with their hands on the pulse of fashion were able to afford this amazing mineral. Drawing parallels in the jewellery of a bygone era, Tessa has made extensive use of black and white pearl as a symbol of the southern seas and amassing affluence. Diamonds in the jewellery represent the stars and other heavenly bodies. It is also worth mentioning that the designer has never before used pearls in her collections so, as it turns out, this is a pretty successful début.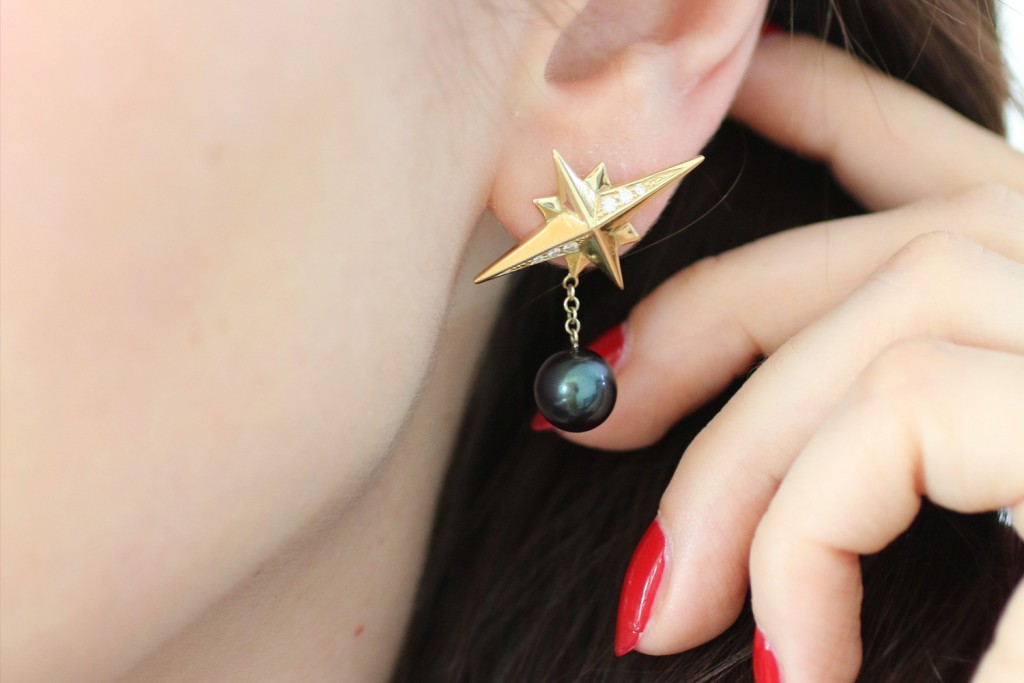 The For King And Country collection has proven to be expansive, including both everyday jewellery wear and unique items for special occasions. The Antarctica ring, for example, its rock crystal carved in the form of explosive and voluminous stars, is entirely handmade. In the making of the ring, as the mineral was being shaped, not a single stone was damaged. And the results were most certainly worthwhile.
Particularly noteworthy is the Voyager necklace in 18-carat yellow gold and blackened silver with three strands of pearls, decorated with pavé set diamonds. It easily transforms from a daytime necklace to an evening one thanks to a removable central pendant. Creating this elegant and yet versatile necklace took 7 months of hard handwork. Tessa completed the set with asymmetrical earrings, combining classic jewellery materials with innovative jewellery design. In this new collection, the designer has not forgotten men and includes smart matching cufflinks made if 18-carat yellow gold with diamonds, labradorite, onyx and other gemstones.