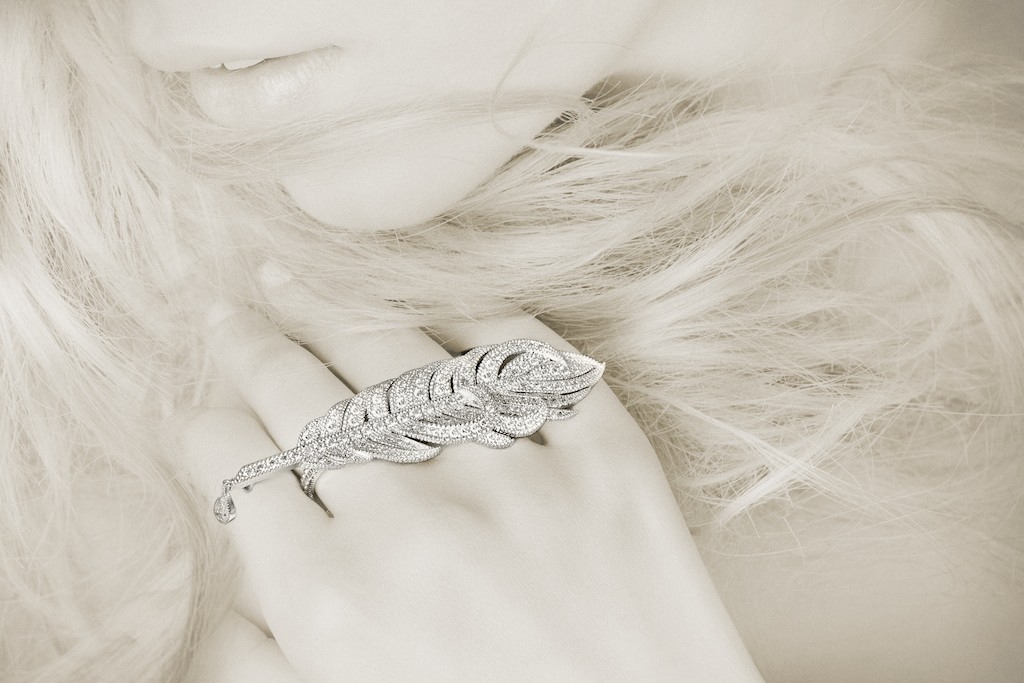 Yana jewellery two finger feather ring in white gold and diamonds
– A two finger ring is a form of self-expression, so what you choose to wear with it needs to be your decision and yours only. Give your fantasies free rein and don't be scared of experimenting. Judging by what is drawing much of the interest at fashion shows of the most prestigious designers, the more eccentric the outfit, the more interesting and attractive it is likely to be.
– Practice has shown that two finger rings are more comfortable worn on one's left hand if you are right-handed and vice versa.
– The metallic connection between two (or more) ring circles can inhibit the use of your fingers. The solution to this problem is to wear the piece on your middle and fourth fingers.
– As is often the case, less is more. If you have a two finger ring, it automatically becomes one of your stand-out jewellery accessories so bracelets or other such pieces on your arms and hands would look out of place if worn at the same time.
As a final point, I would say that whatever you are dressing up for, whether you have been invited to dinner, or you're going out for a party in a club or you're simply meeting up with friends, a two ring finger will have an intriguing stylish effect on your look.