VicenzaOro is undoubtedly one of the biggest events in the jewellery industry with more than 1300 brands exhibiting this year - ranging across jewellery design, gemstone trading and luxury jewellery from 36 countries. As always I kept my eye on the best pieces the exhibition had to offer and my absolute favourites made it to this edit.
Palmiero are a brand who always excite me with their exquisite pave jewellery. Since their salon was the first one I saw when entering the Main Hall ('Icon'), I made a beeline to see their latest creations. Among them was this delicate orchid brooch which represented a perfect figural interpretation of this year's popular trend of floral jewellery.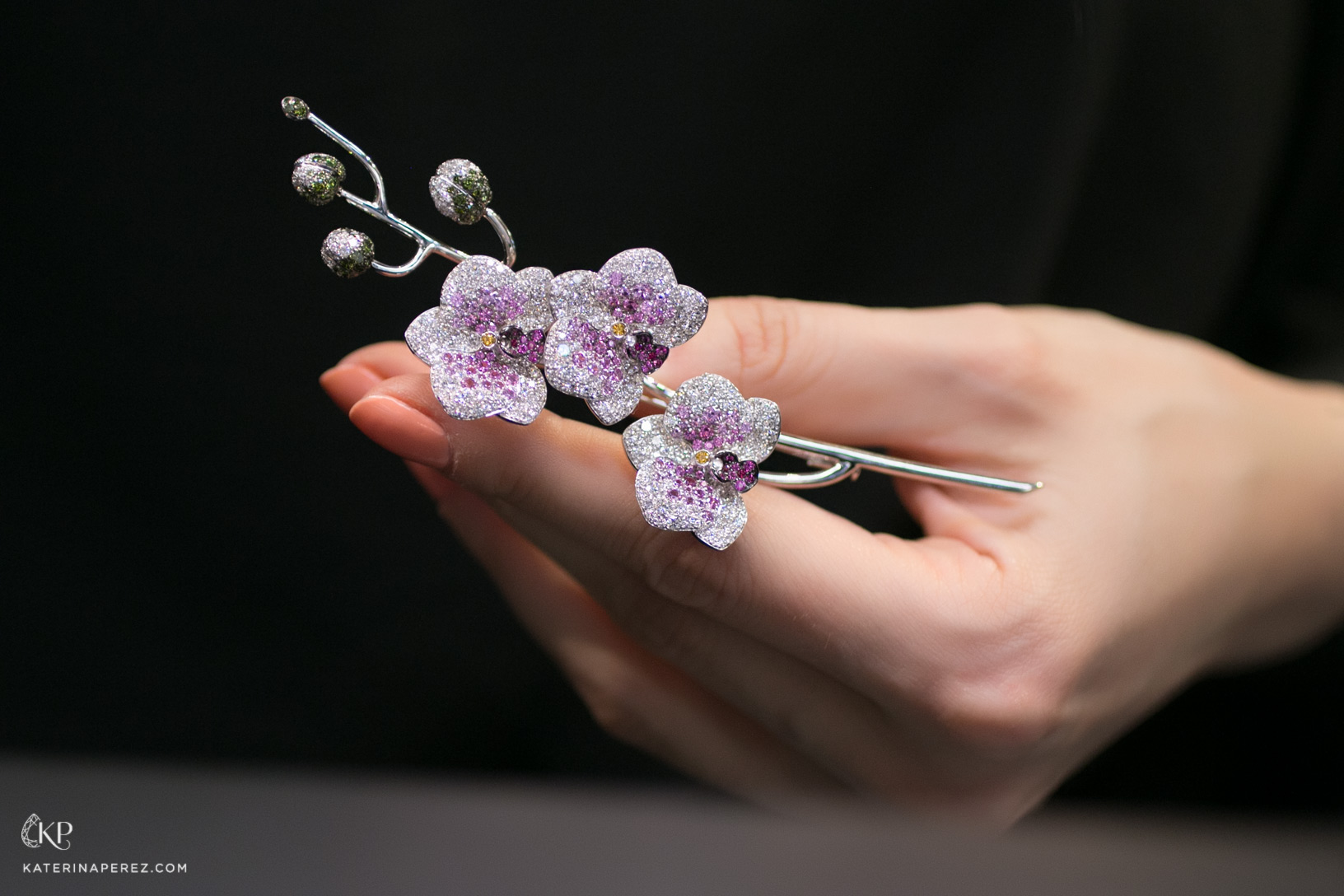 The gemstones really were the star of the show at VicenzaOro September 2017, and none more so than the rubellite. It seems designers and brands have fallen for this delicious pink and purple toned gem, with Picchiotti being no exception. I have discovered one of the most stunning examples of this stone in their Art Deco style ring with rare 6.46 ct rubellite of vivid pink colour. No wonder that one of Italy's most distinguished jewellery houses chose to incorporate it into their fine jewellery collection.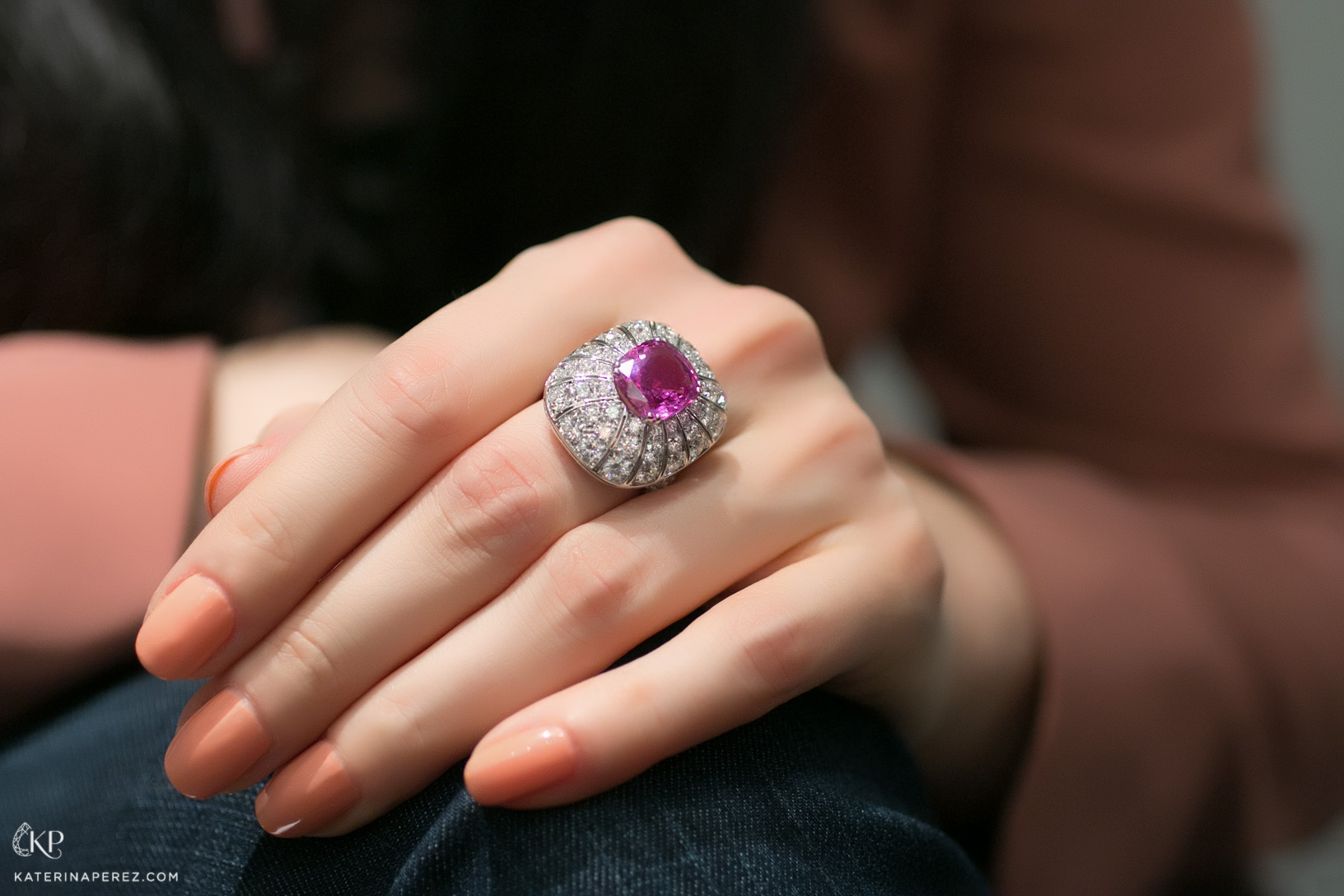 VicenzaOro was originally named after the gold jewellery which the region was famous for creating. One of the top Milan-based brands Antonini re-explored the ways of working with gold in their newly- introduced Atolli collection. It is comprised of necklaces, rings and earrings made in the form of golden medallions which seem to float above a layer of diamonds or jet. At once reminiscent of retro 1970s pieces, it is still an incredibly cool and contemporary interpretation of fine jewellery.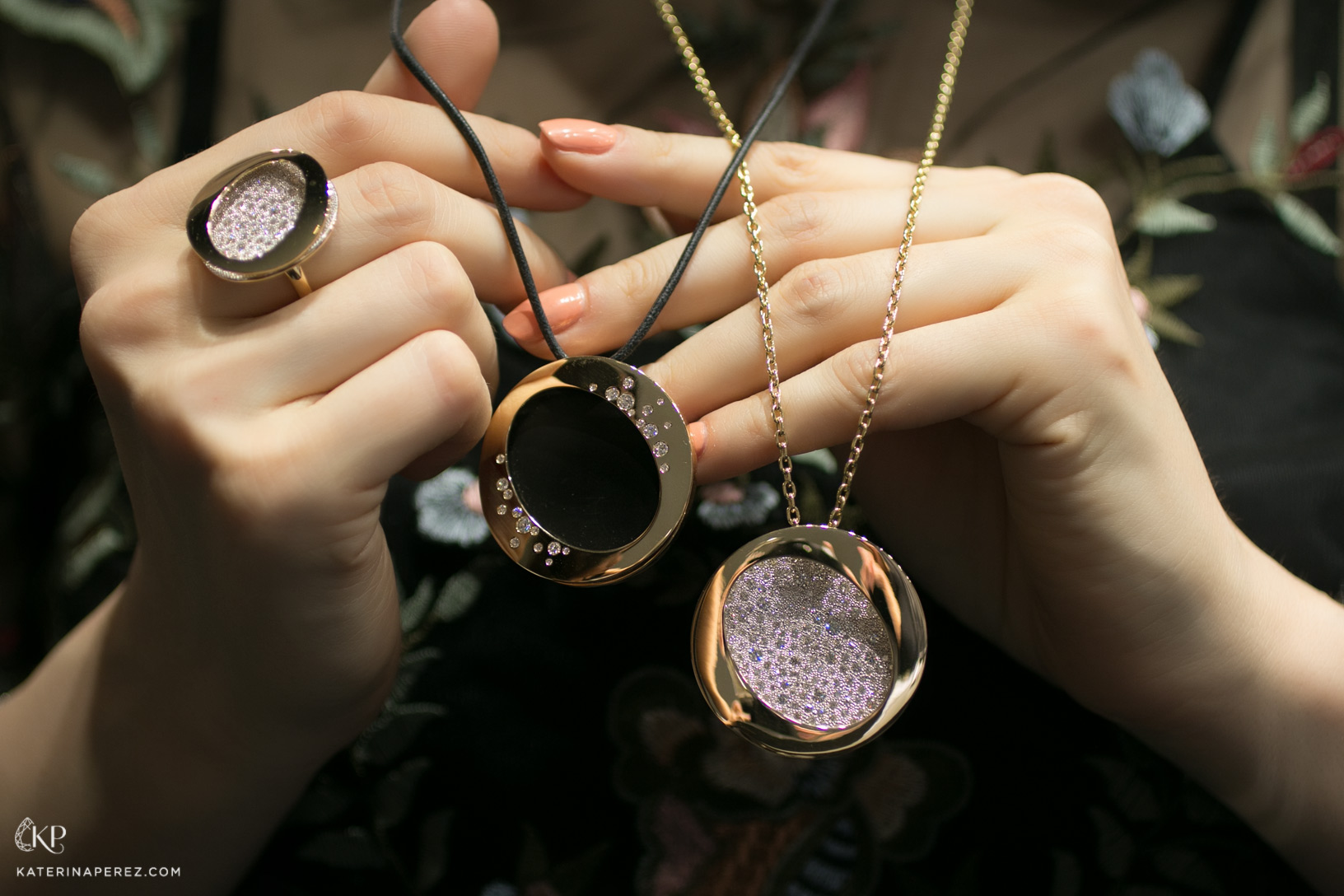 Baenteli are a Swiss brand who carefully combine luxury and beauty in diamonds and gemstones with comfortable, ergonomic design. Their statement curved double finger rings from the 'Cascades' collection represent a stylish accessory for a modern woman who doesn't want to settle for costume jewellery to look on trend. The rings are available in diamonds, and blue or pink sapphire, and are sold separately (although I personally preferred their stacked version).
When in search of jewellery brands who design pieces with exceptional gemstones, Carlo Barberis is a name which I return to again and again. One of their latest creations is a unique cocktail ring boasting a 17.29 cts Mandarin Garnet - a truly exceptional and rare gem. Its beauty is emphasized by baguette and round brilliant cut diamonds that are set in an intricate composition on the shank. The design is finished with the onyx arch that supports the ring structure from two sides. Not only did I appreciate the Mandarin garnet in the ring but also admired its setting, which I am sure the future owner will do as well.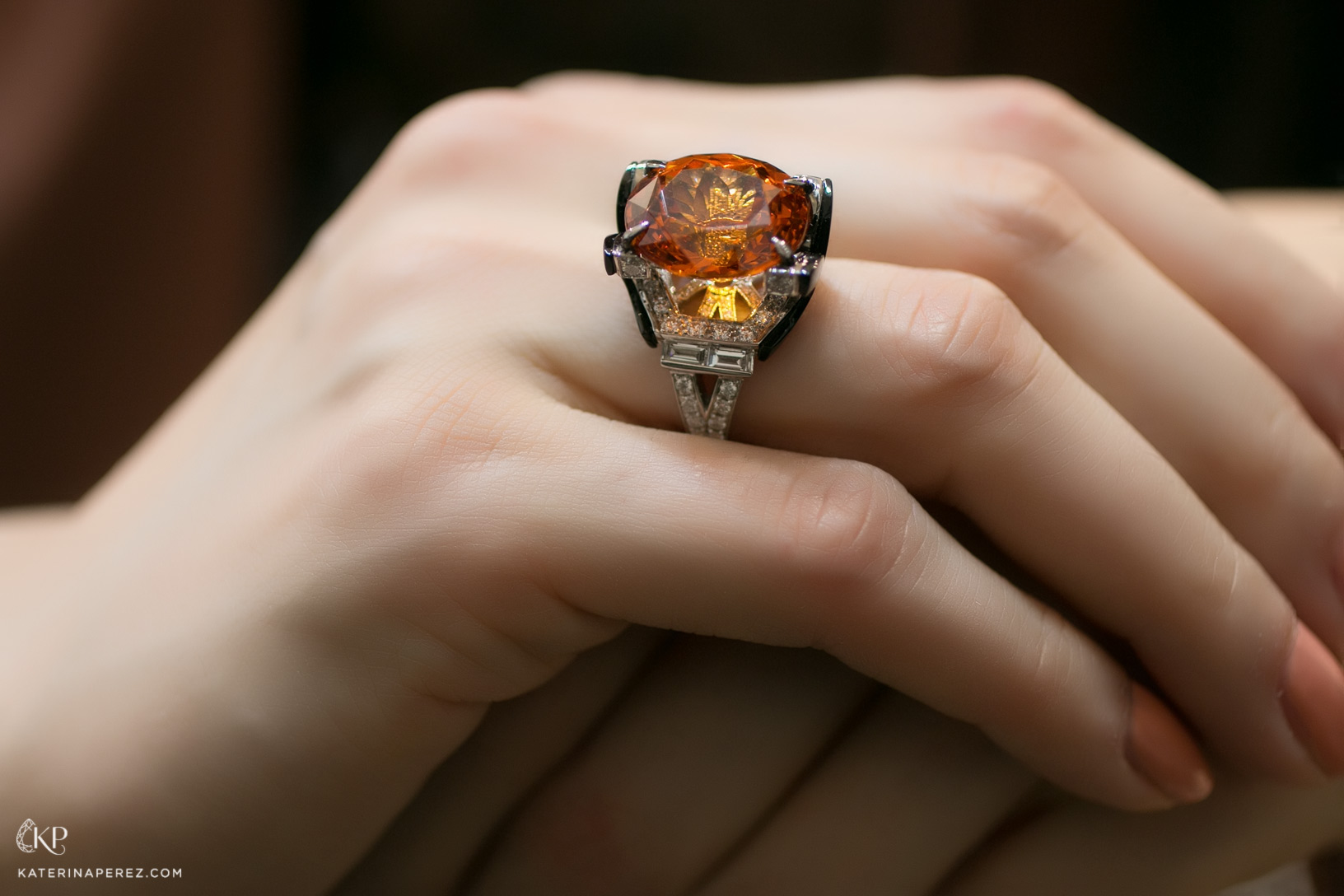 One of my favourite things about international exhibitions such as VicenzaOro is discovering new brands and collection novelties. One of the jewellers who I came across in the 'Icon' Hall is Fabio Agri from ANGRY brand who created nature inspired pieces. One of the most impressive pieces on display was the orchid bracelet, which can be worn as a ring and a brooch because of the removable flower. Can you ask for more than three pieces of fine jewellery in one?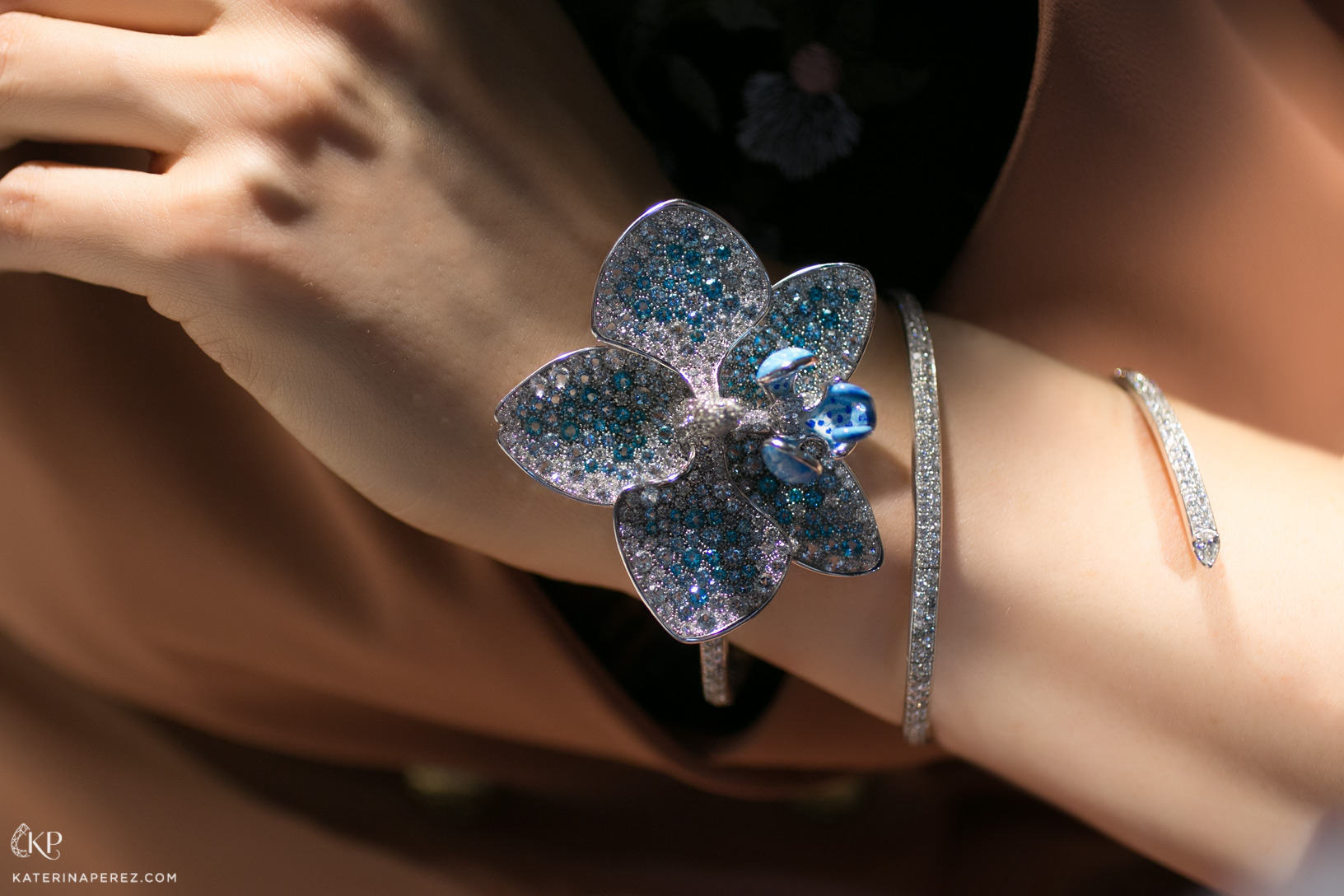 Italian brand De Simone are a family business who are proud to have acquired 150 years of jewellery making tradition, specialising in turquoise and coral jewellery. Among the treasures I discovered from them was a statement turquoise bib necklace. Created using the finest, most vivid blue turquoise with multi-coloured sapphires, it was good enough to be worn on the red carpet and at a casual lunch alike.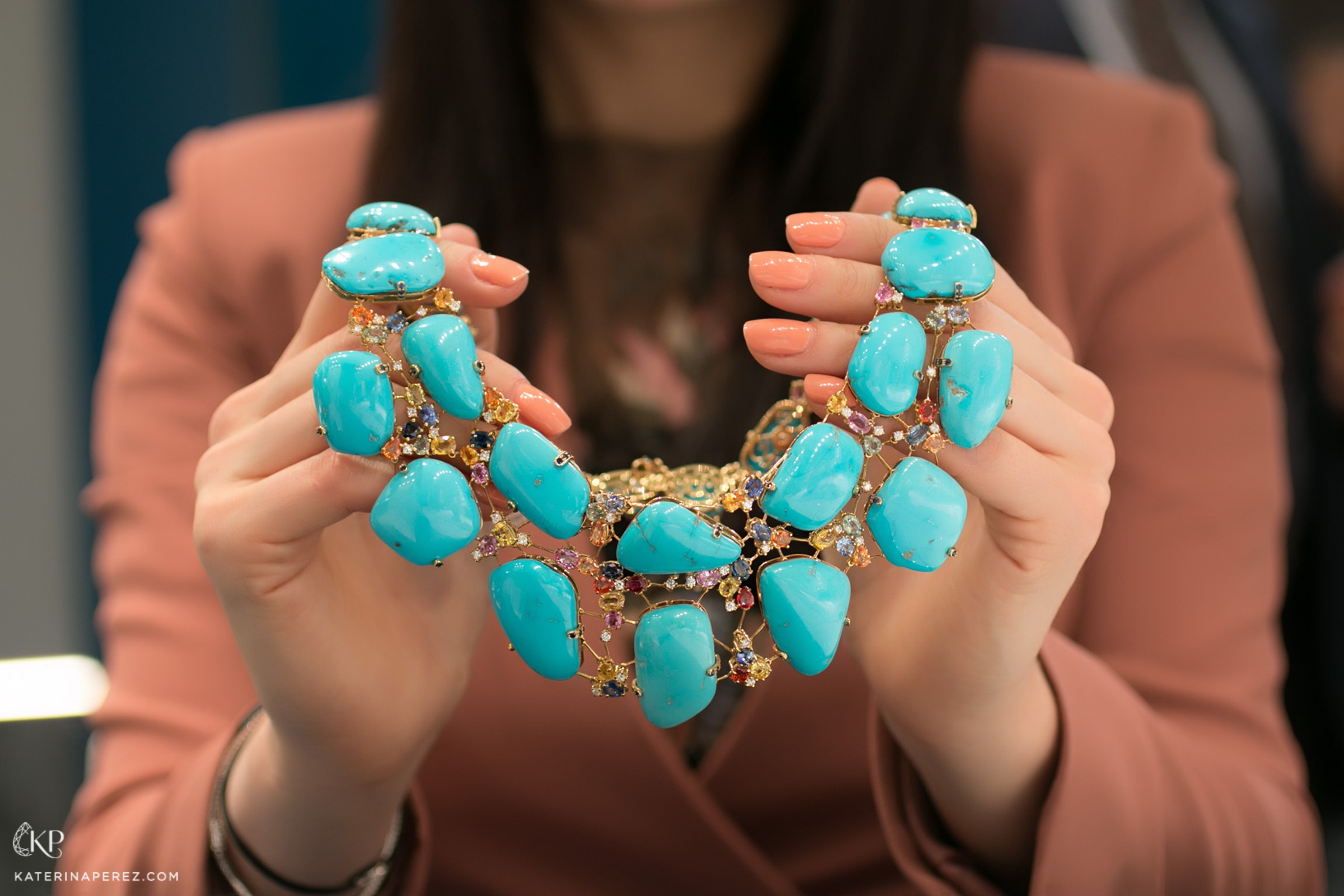 Roberto Coin presented their new vast collection 'Princess Flower', which features ornate motifs inspired by traditional Venetian patterns. These were represented in gold and diamonds across their necklaces and bracelets, and the texture of the precious metal so brilliantly catches the light, as well as the attention of those around it!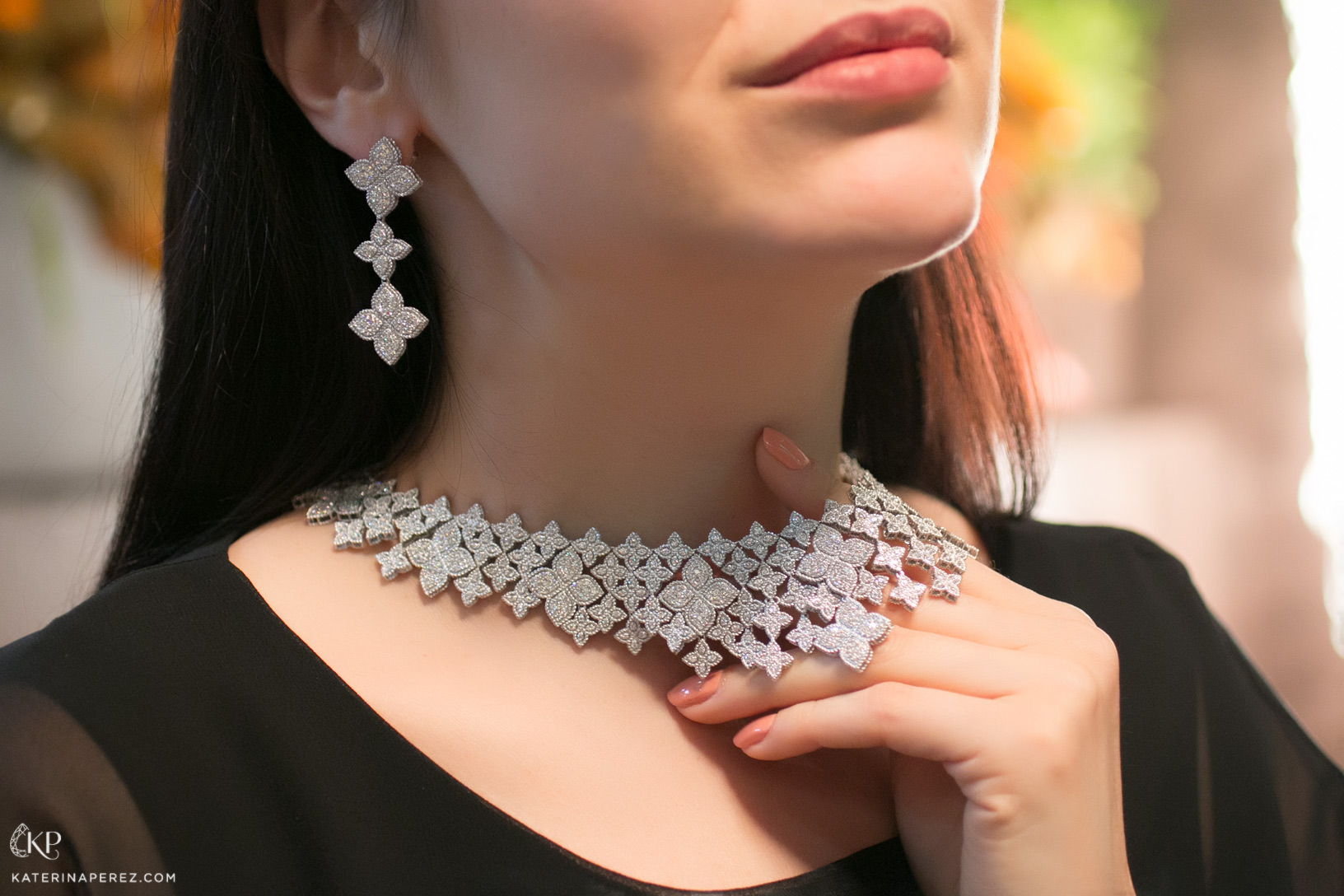 The final word on VicenzaOro and the significance of the jewellery industry went to the Mayor of Vicenza, who quoted Dostoevsky in saying that "Beauty will save the world" - and VicenzaOro deals in beauty.
Here are a few more notable jewels which I discovered at VicenzaOro September 2017: