However, today the traditional style is increasingly influenced by a preference for comfort, a sleek 21st Century aesthetic and contemporary fashion trends, which explains the makeover we have seen in a lot of the jewellery coming from modern Indian brands. One such brand I recently discovered is Bapalal Keshavlal, the Mumbai jewellers who create individual pieces and full sets of high art jewellery.
The Mehta family's decision to eschew a preference for more sizeable and important jewellery is all part of the rich history of Bapalal Keshavlal, who last year celebrated their 75 year anniversary. Founded in 1939, they began life as an ordinary jewellery manufacturer, before quickly making the transition to join the ranks of original jewellery producers and elite exporters, becoming one of a very select number of luxury Indian jewellers. They have maintained this position to this day, as illustrated by the fact that the brand is one of very few Indian companies invited to take part in the major annual jewellery festivals Baselworld, VincenzaOro and JCK.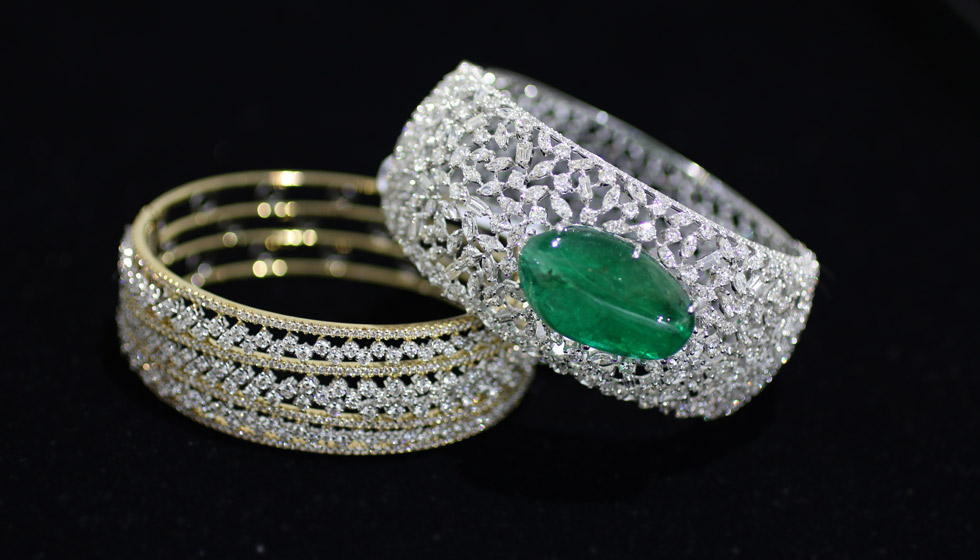 Since 1972 Romy Mehta, son of founder Bapalal Mehta, has stood at the helm of the company. It is he who deserves the credit for transforming the company from a relatively run-of-the-mill producer of fine jewellery to a truly elite brand. Today they keep maintaining an impeccably high standard of quality, producing a variety of original jewellery designs.
"Why are we in the jewellery business? What do we need to do to ensure our originality? Who are we creating for? These are the kinds of questions we have been asking ourselves for 75 years," say members of their team. Answering these questions has enabled the brand to carve out a niche producing beautiful, expressive jewellery designs, inspired by and created for women, holding one thing sacred above all else: beauty.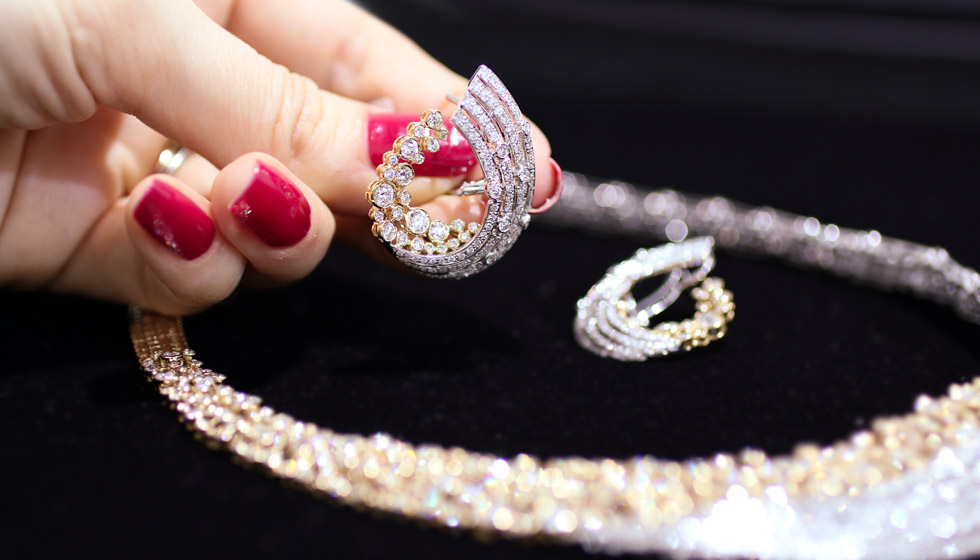 The pursuit of beauty explains why for the last eleven years their logo has been a single sphere emitting a cosmic light, an image symbolising beauty and perfection, with all their creative spirit and artistic processes centred around one ultimate goal: realising potential.
Bapalal Keshavlal employs some 250 manufacturing staff, so they are able to produce hundreds of top quality pieces of jewellery each year. That said, it is not about quantity as far as Romy is concerned; the most important thing is that their jewellery is of the highest quality, prizing aesthetic and heritage above all else. Each design is a complex mixture of precious stones arranged in a carefully though-out pattern on a gold base.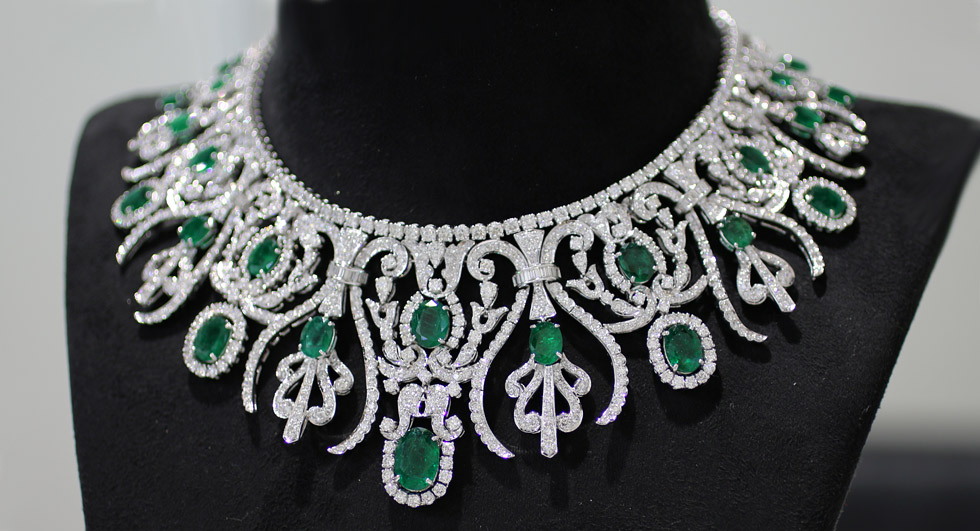 The majority of the designs are voluminous, such as the white and yellow gold diamond earrings on the right, the gold patterned bracelet a bit up or the emerald set below, but they manage to get away without looking over the top. Which is probably explains why so many highly discerning clients from around the world love Bapalal Keshavlal's jewellery.
True beauty is thrilling, and such a thrill is always the final touch that completes a perfect piece of jewellery. Bapalal Keshavlal's creative oeuvre succeeds in reflecting the full range of emotions evoked by the splendour and charm of the world around us. That, after all, is their philosophy: to translate the beauty of the world into the language of jewellery.