Since being founded in 1888, Bucherer Fine Jewellery has produced collections with diamonds and coloured gemstones just as any other jeweller. However, Carl Bücherer was deeply innovative and was one of the first to create rings, bracelets, earrings, and necklaces making use of corundum that possessed less saturated shades than was customary at that time. This perhaps illustrates the degree to which Bücherer's wife - Mina – was interested in these stones, making her ahead of her time in that regard. Mina personally travelled the world in search of the most beautiful gems to service the masterpieces of the Lucerne-based atelier. In this respect, her personal preferences played an extremely important role in the brand's choice of stones.
In 2001, Bucherer Fine Jewellery celebrated its continued fascination with pastel sapphires by launching the Pastello themed collection. Its goal was to draw people's attention to the variety of charming shades on offer, which were still overshadowed by the more popular "big brother" blues.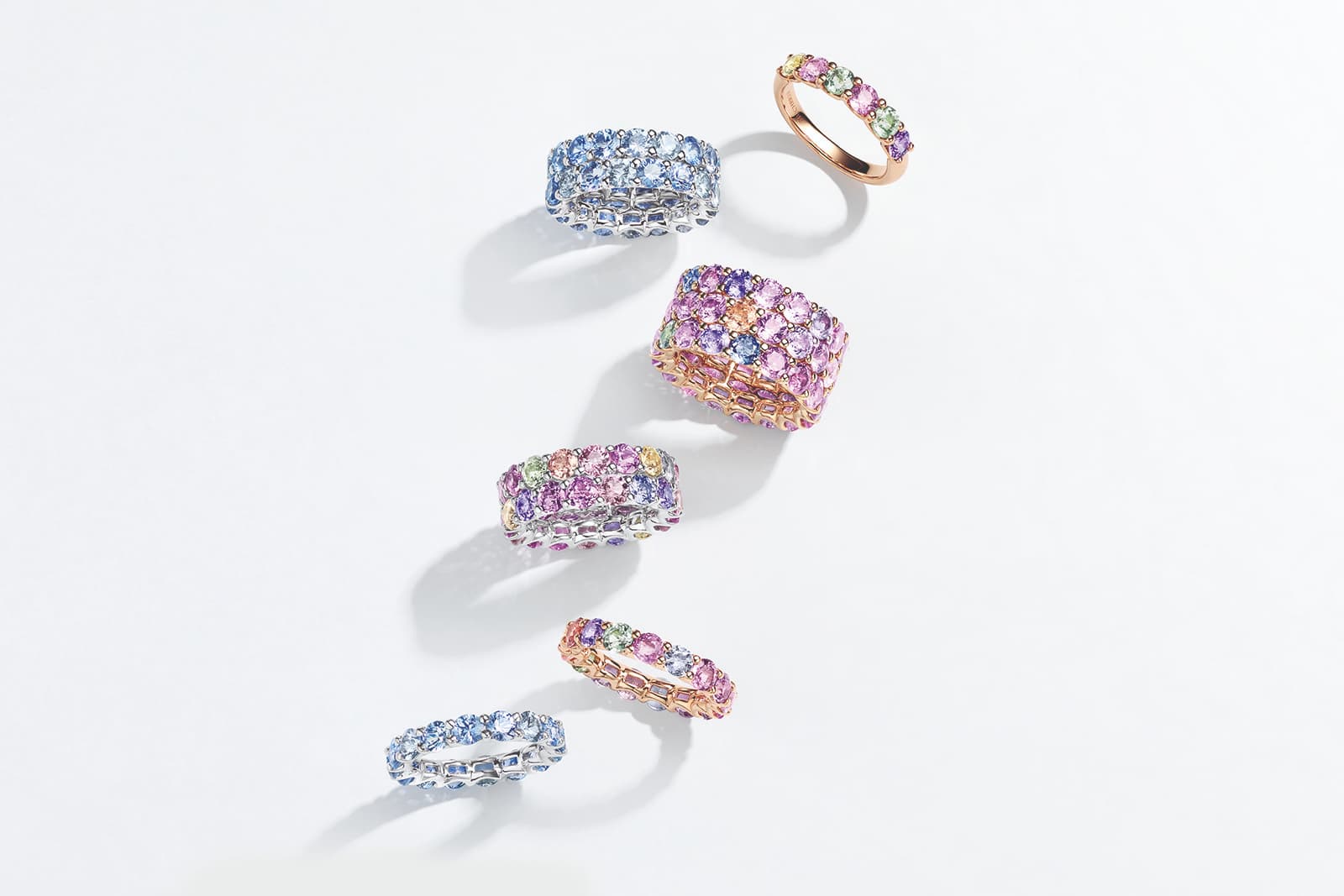 The collection - both back then and now - includes exclusively natural stones in natural shades that have never been heated to enhance their colour. In the case of sapphires, this is not as common as you might think. The precious stones selected for the Pastello collection are all created by nature herself on the tropical islands of Madagascar and Sri Lanka. I note as an aside that if you are interested in learning more about untreated Madagascan sapphires, I would advise you to have a look at another article about them entitled "Earth's Ambassadors: How Wennick−Lefèvre Celebrates the Planet's Natural Treasures".
"Pastello remains an expression of natural beauty. Geometric shapes harmonise with soft round settings to accentuate the coloured gemstones. The lovely pastel hues represent a masterful marriage of understatement with the bold use of subtle colours. The bright nuances complement different skin tones perfectly and can work with every style," explains Bucherer Fine Jewellery when describing its colourful jewellery offering.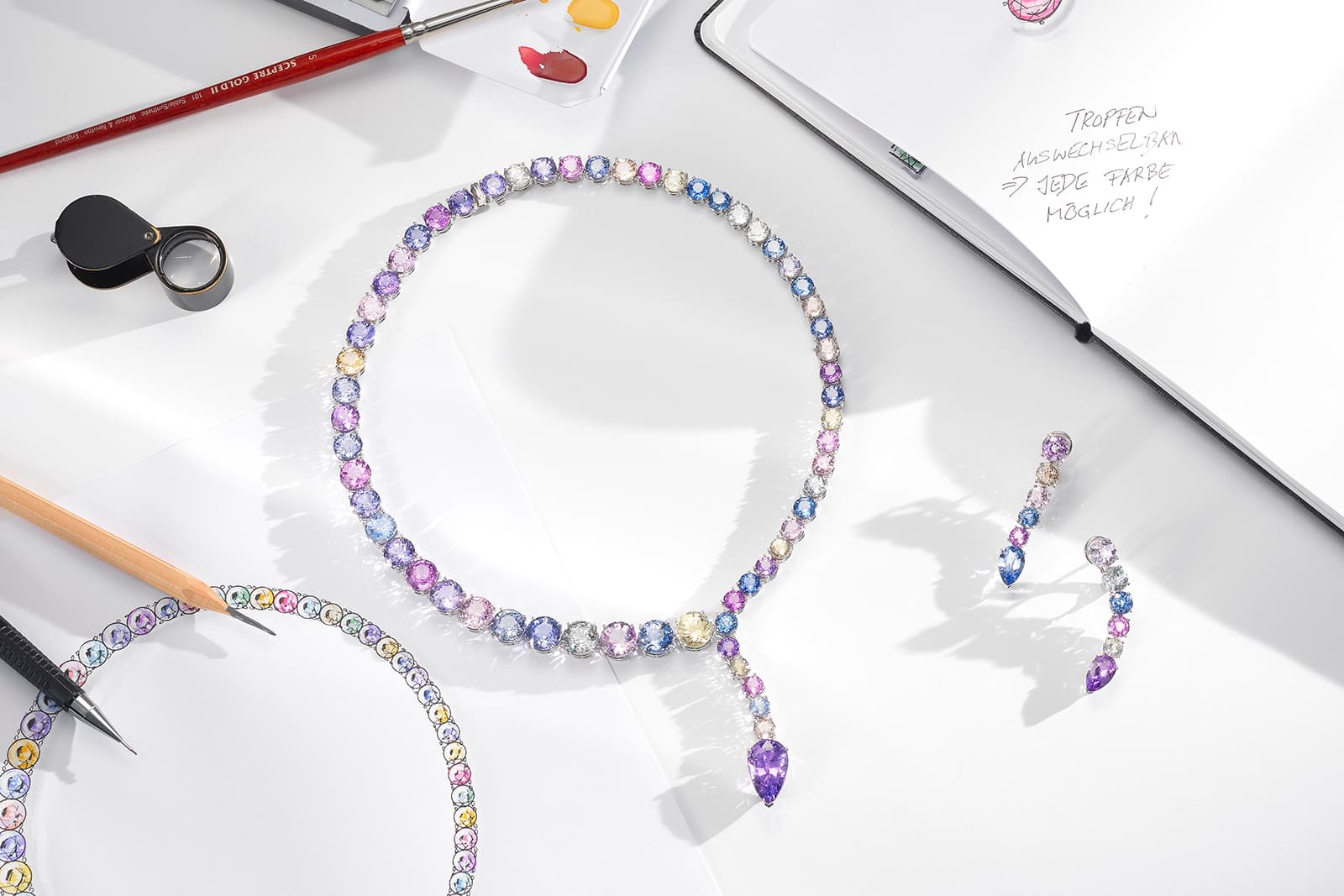 The highlight of the 2021 collection is without doubt the unique Waterfall set, which combines a stunning necklace with perfectly matched earrings. Meanwhile, further handcrafted jewellery evokes fond memories and offers a nod to the natural world. Each pink, purple, blue, green and yellow sapphire, carefully selected by gem experts, is deserving of the highest praise. However, the main 'star' of the set is an exceptionally rare pear-shaped lavender sapphire weighing more than 11 carats, which creates perfect balance at the very centre of the necklace.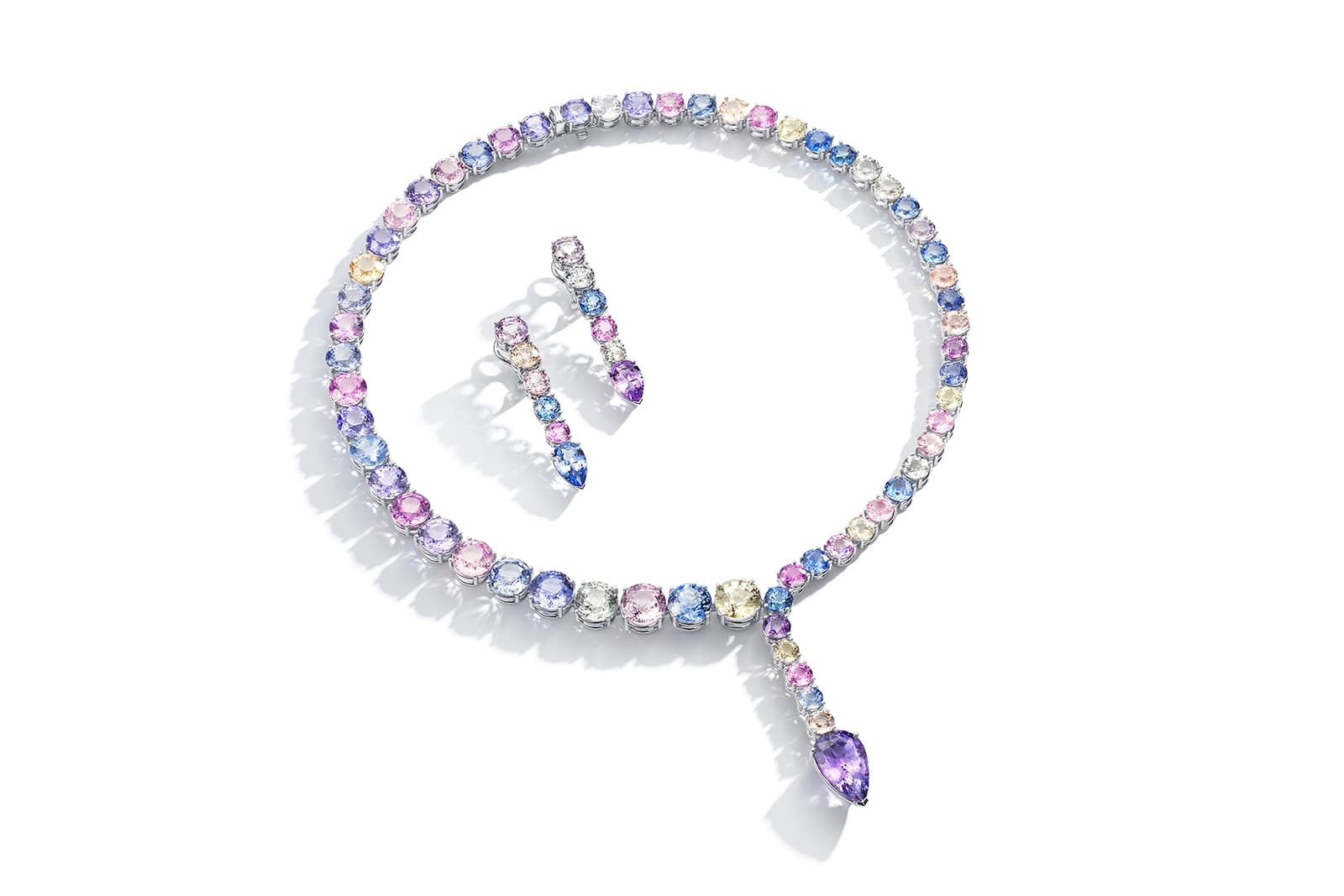 In addition to this precious masterpiece, Pastello delights with monochrome rings, pendants, earrings, and bracelets in tones of blue, which capture the shades of the sky or a sea breeze. They are a great way to prolong the mood of summer! You will also find rings, necklaces, bracelets and earrings that combine several shades of sapphires at once. Like fireworks, they can instantly induce a sudden surge of bright joy and happiness.
It could be argued that Mina Bucherer was almost 100 years ahead of her time in her gemmological predilections and possessed tastes that were largely misunderstood by her contemporaries. Now, it's possible to declare a love of coloured sapphires far more proudly (and loudly). Perhaps a new trend is picking up steam?