The Scalinata di Trinità dei Monti (Spanish Steps) were designed between 1723 and 1725 by architects Francesco de Sanctis and Alessandro Specchi and built by French diplomat Etienne Gueffier. Linking the Bourbon Spanish Embassy and the Trinità dei Monti church, these steps were built under the patronage of the Bourbon Kings of France.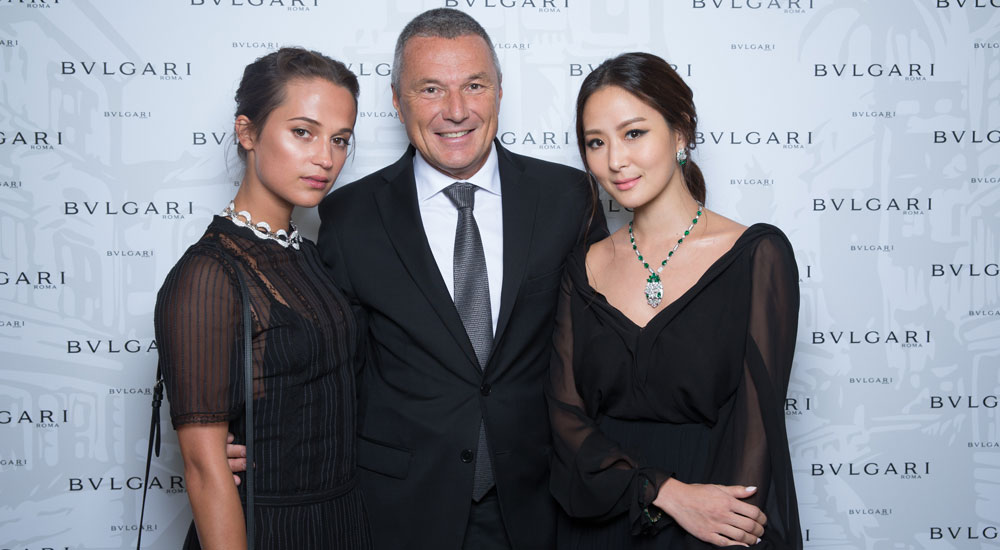 The Spanish Steps were restored many times but it was in 2014, on the occasion of Bulgari's 130th anniversary, that the Maison donated €1.5 million to the Roma Capitale for restoring the Scalinata di Trinità dei Monti. The work that began on October 7, 2015 focussed on cleaning, consolidating and protecting the stone surfaces, including the functional restoration of the steps to ensure that they would be safe to use. These steps are undoubtedly a symbol of the city and Bulgari.
"We decided to restore the Spanish Steps. In fact, our founder Sotirio Bulgari opened the first Bulgari shop in via Sistina just up the Spanish Steps and the second one in the most famous via Condotti Street," said Jean-Christophe Babin, CEO of Bulgari.
During the day, Sotirio Bulgari would take the Spanish Steps to walk to the shops; so the restoration was like a tribute to Bulgari's history, he added.
And now the Spanish Steps can live a new life. For this occasion, Lucia Silvestri, Bulgari's creative mind, dedicated a one-of-a-kind necklace to the architectural symbol. The high-jewellery necklace, crafted in white gold, features amethysts, emeralds, rubellites and sapphires totalling 20.25 carats. Bulgari and Rome remain a true inspiration for Lucia to create high jewellery.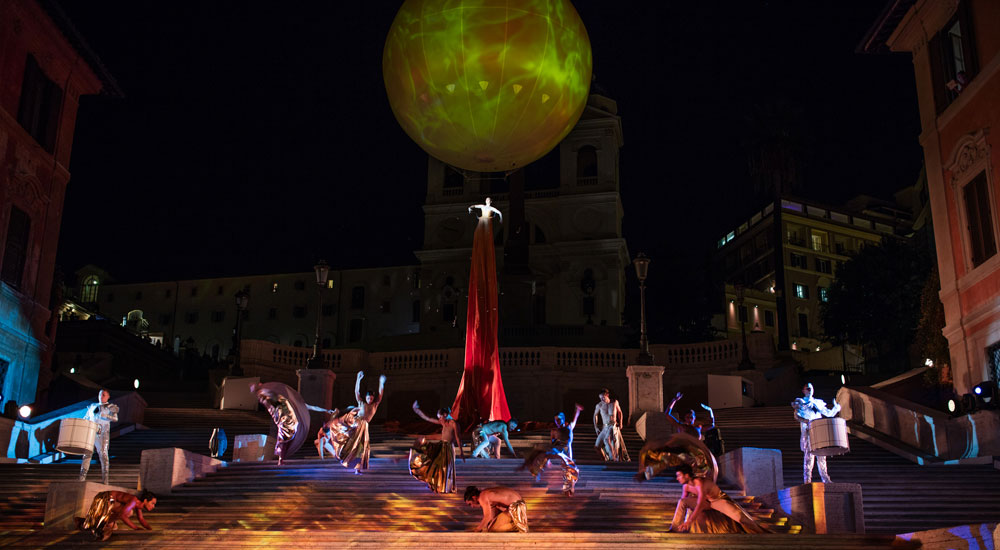 "Since I was little, during spring, I've always thought of the Scalinata as a jewel and have always thought it could be a necklace. In fact, if you look at the couples you can see that they look like a cabochon. I see in my jewels all the monuments of Rome and the beauty of this eternal city. To create this one-of-a-kind necklace, I imagined the mix of colours and of bright stones as well as the Diva motif that were inspired by the mosaics of the Caracalla baths. So on the sides of the necklace there floral motifs with the colours of the azalea flower and in the centre part the Diva pattern, but with the twist of the movement. So it's a double tribute to Rome," added Lucia Silvestri.
To celebrate this important event, Bulgari organised a cocktail and dinner at the Caffè Greco with a special guest, Oscar award-winning actress Alicia Vikander. For the evening she wore the Bulgari Parentesi high-jewellery necklace. "For me wearing jewellery, especially the Bulgari one, makes me feel like a royalty, and it's a true statement of who I am," said the actress.