If the legend is to be believed, in 1802, Marie-Étienne stopped a horse which was bearing its rider along at full pelt, and the man in the saddle turned out to be none other than Napoleon, future Emperor of France. When he eventually did come to power, Napoleon invited Marie-Étienne to be his court jeweller, which resulted in Marie-Étienne designing jewellery for all sorts of historical figures such as Marie Louise, the Duchess of Parma, Empress Joséphine, and many others.
Chaumet's Joséphine collection transports us back to that era and carries echoes of the jewellery style of the muse herself, Empress Joséphine. Being a enjoyed of refined hedonism, her love of sensuality was tempered by her elegant taste; and as an aristocrat during troubled times, she adapted to the aesthetic of the period and revamped the extravagant imperial style, bringing to it her own touches of feeling, poetry and creative flair.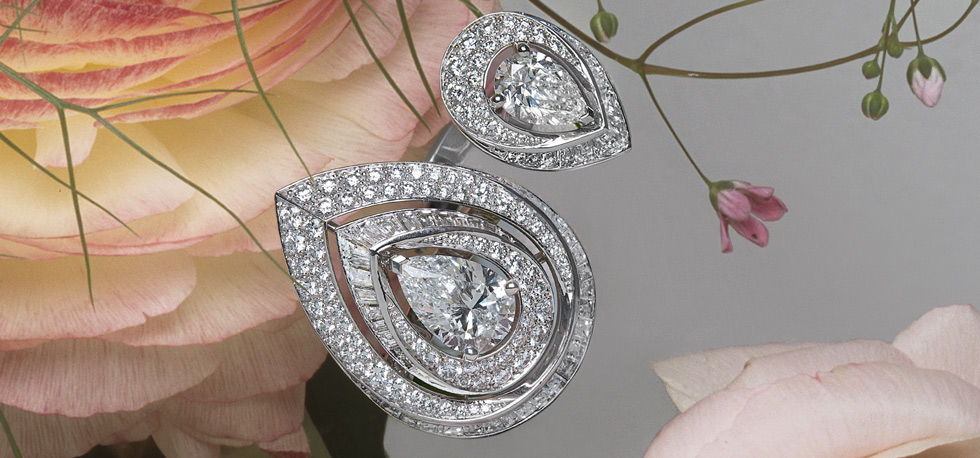 As part of an ongoing celebration of her muse, creative director of Chaumet, Claire Dévé-Rakoff, has extended the Joséphine collection, first released in 2010, with a number of new haute couture pieces. The designer has created a total of 45 new jewels in four distinct styles. Rondes de Nuit comprises a necklace, earrings and a pendant, with large teardrop-cut diamonds, framed by single or double lines of smaller diamonds in a round or baguette cut. The stone at the centre of the Imperial Aigrette tiara ring is also a teardrop, but instead of a diamond frame, the jewellery features a firework burst of small stones. In Flower Burst and Spring Sunrise, Claire has added a splash of colour using blue and pink sapphires, emeralds and yellow diamonds.
In her research for expanding the Joséphine collection, Claire looked at archive drawings of necklaces, pendants, aigrettes and tiaras made between 1900 and 1915. The drawings demonstrated Chaumet's original and flawless composition, rich with brilliantly conceived ideas. The geometric shapes are taken from architectural tropes and the visual lightness of the finished ensemble draws allusions to fleeting movement, as in a splash of water: one moment you see it, the next moment it has gone.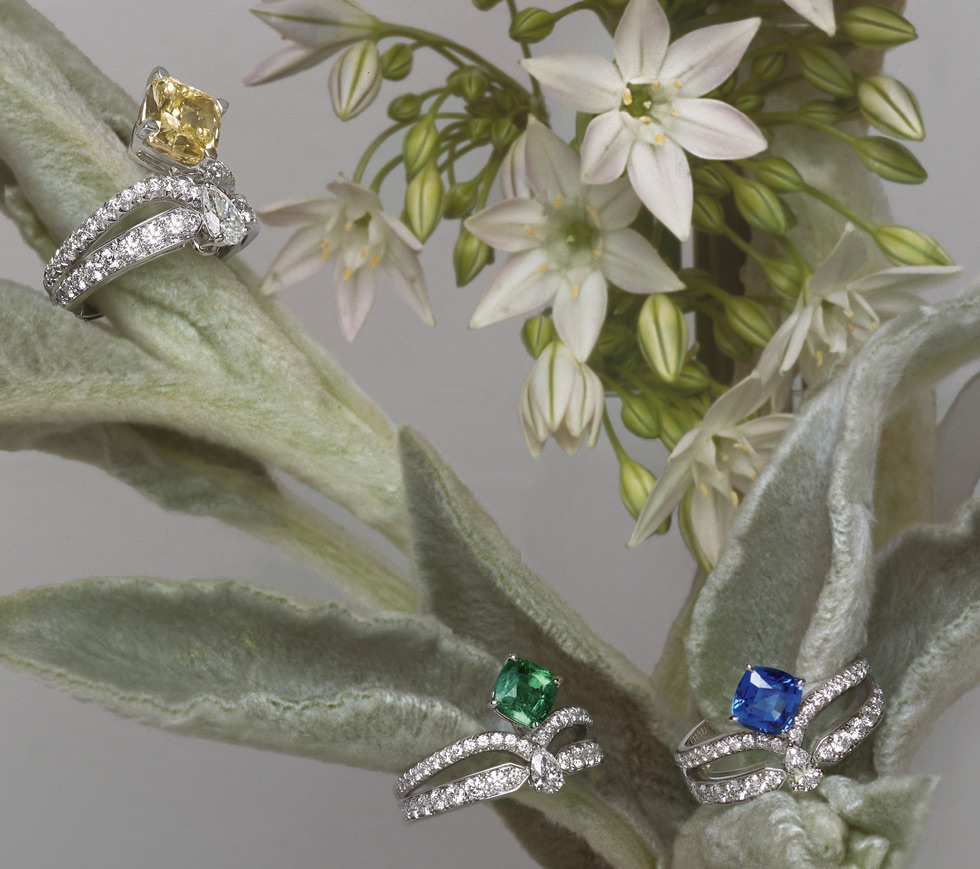 All of the new pieces immortalise the unique style and elegance of Chaumet. There is no denying that 230 years of tradition blended in with contemporary trends makes Joséphine a refined and infinitely stylish collection. Combining the incompatible, merging beauty and strength, sophistication and sparkle – that is what is expressed in the unparalleled charm and sensuality of Joséphine, the lady and the Empress.
Photos are courtesy of Chaumet