In accordance with the tradition of the "Jeweller of Light", De Beers payed tribute to diamonds with their magical, almost supernatural essence. With the amazing array of sparkling jewellery that makes up the collection, De Beers invite us to immerse ourselves in history and return to a time when every piece of jewellery was a talisman for its owner imbued with a special power.

Ten years ago, De Beers became the first jewellery brand to use non-faceted diamonds in their design. The stones in their rough, pure form served to remind you of the uncut diamonds are they appear naturally, and wearing the pieces in the Talisman collection gave you a sense of a personal connection with these ancient treasures.
Holly Bonneville Barden, De Beers head designer, and her team have come up with a collection of jewellery created for everyday wear, as well as a couple of haute couture variations thrown in. These include: dangly earrings, a cocktail ring, a bracelet and a necklace made with an exceptional 13.79 carat diamond. Holly based the design on contrasting shades of natural diamonds, all original in shape and size, with a varied intensity of lustre between faceted and non-faceted stones.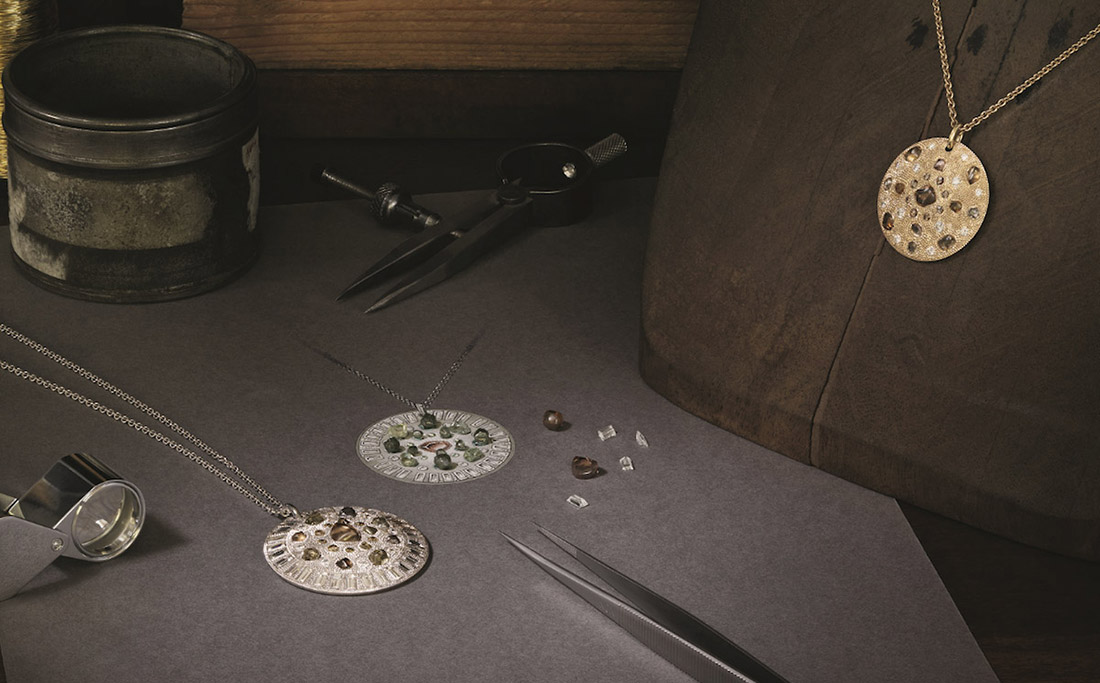 Pushing their imaginations even further, the designers dreamed up four large artistic medallions with diamonds ranging from 3.58 to 14.13 carats, along with some more delicate pieces made with small stones between 0.3 and 2.19 carats. The latter are probably among the most affordable work the brand has done, with pieces starting at $1,900. Despite the affordable price, any owner of a De Beers Talisman will have their own unique piece of jewellery featuring the finest in uncut diamonds.
To mark the tenth year of their famous collection, De Beers have created a one-of-a-kind art piece, the Wondrous Sphere: a white gold sphere symbolising the genesis of Talisman. The incredible non-faceted, diamond at its centre, olive in colour, weighs 13 carats and is surrounded by a 3D sequence of rare diamonds which change colour in the light from one side to the other to reveal the mysterious origin of the Wondrous Sphere. The orb's moving circles represent perpetual motion, which in turn embodies man's constant striving for new discoveries.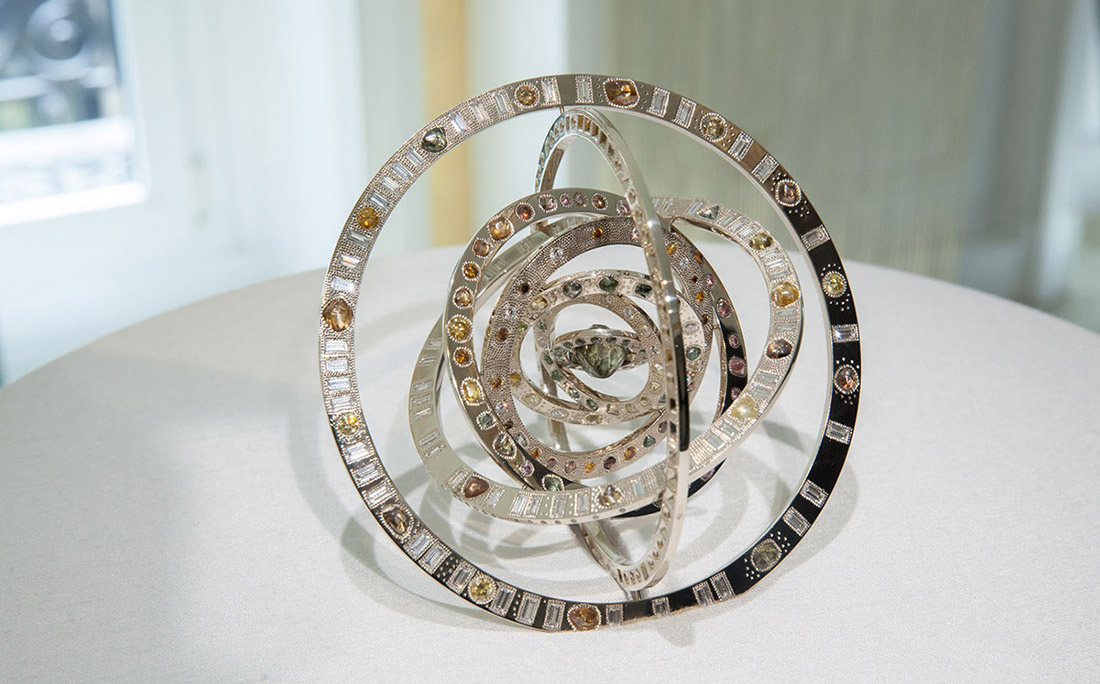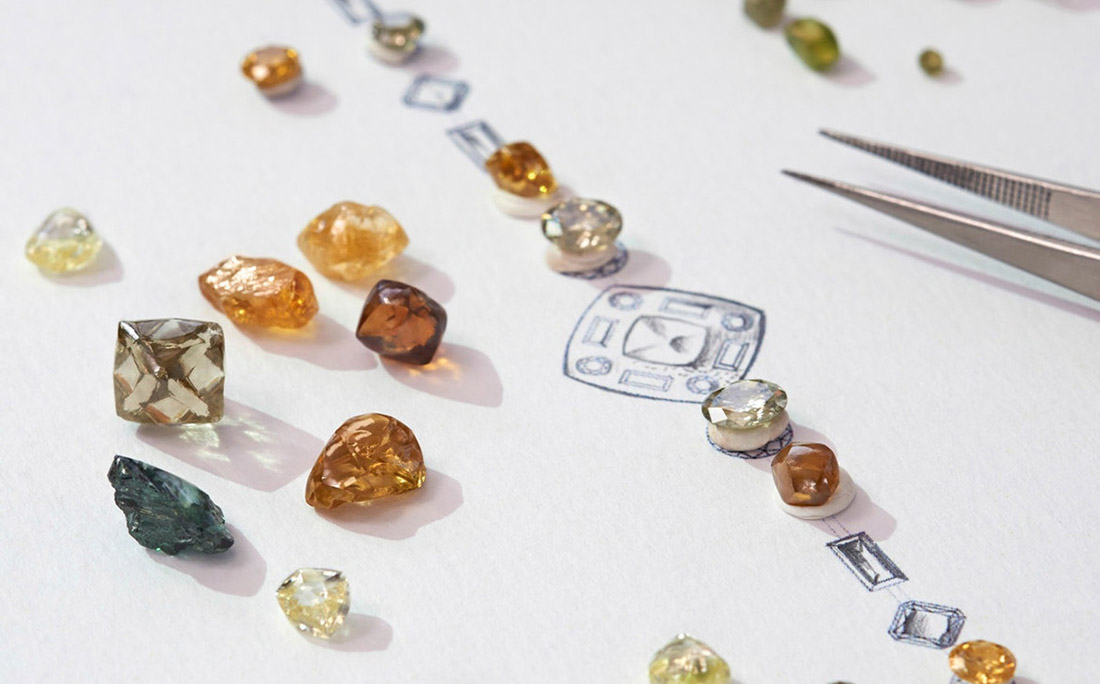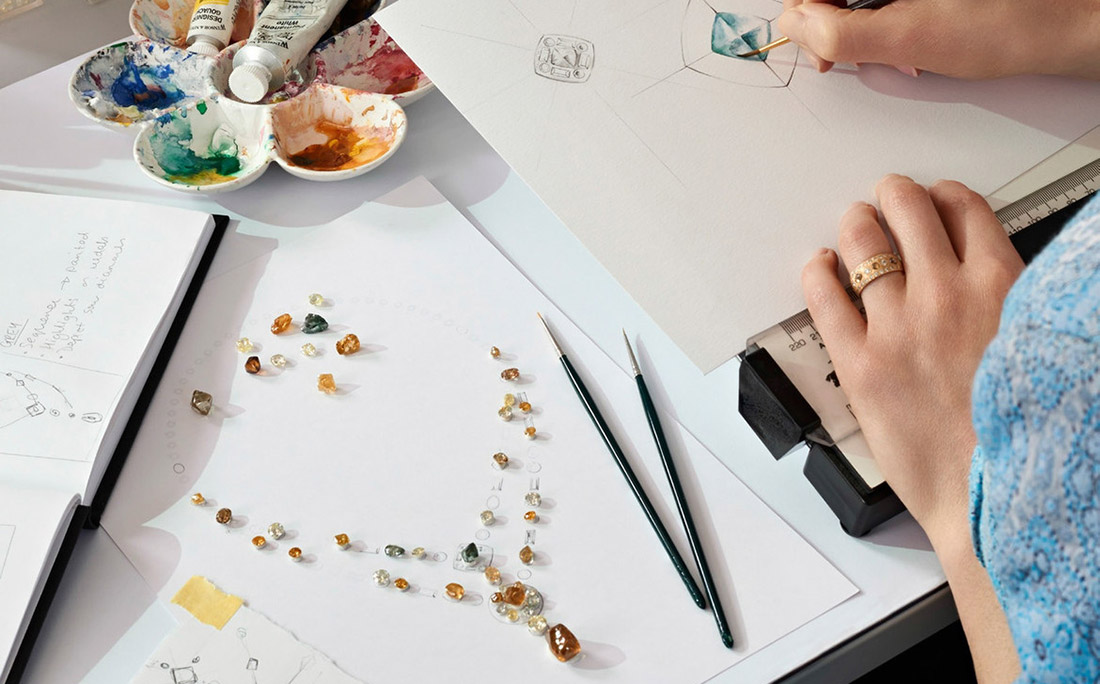 "The jewellery, feminine and timeless, reveals the pure beauty of non-faceted diamonds when thoughtfully combined with polished ones. They also display our incredible talent for jewellery craft, in particular our unusual technique for fixing stones, "serti-poincon", which exposes the diamond to the light." So says François Delage, general director of De Beers Diamond Jewellers. The new Talisman jewellery will be available at the De Beers boutiques from September this year.