The British jewellery house dedicated its new pieces to the 'Queen of Gems' and re-incarnated it in a variety of jewellery designs. The final version of the collection includes eight models with perfectly spherical-shaped Japanese Akoya pearls, which are famed for their attractive lustre and delicate shades of white, cream, pink or pink with a hint of silver. To diversify the jewellery range, designers added some colour variations that feature delicate orange-pink coral from the Mediterranean Sea or the glittering rose-cut diamonds.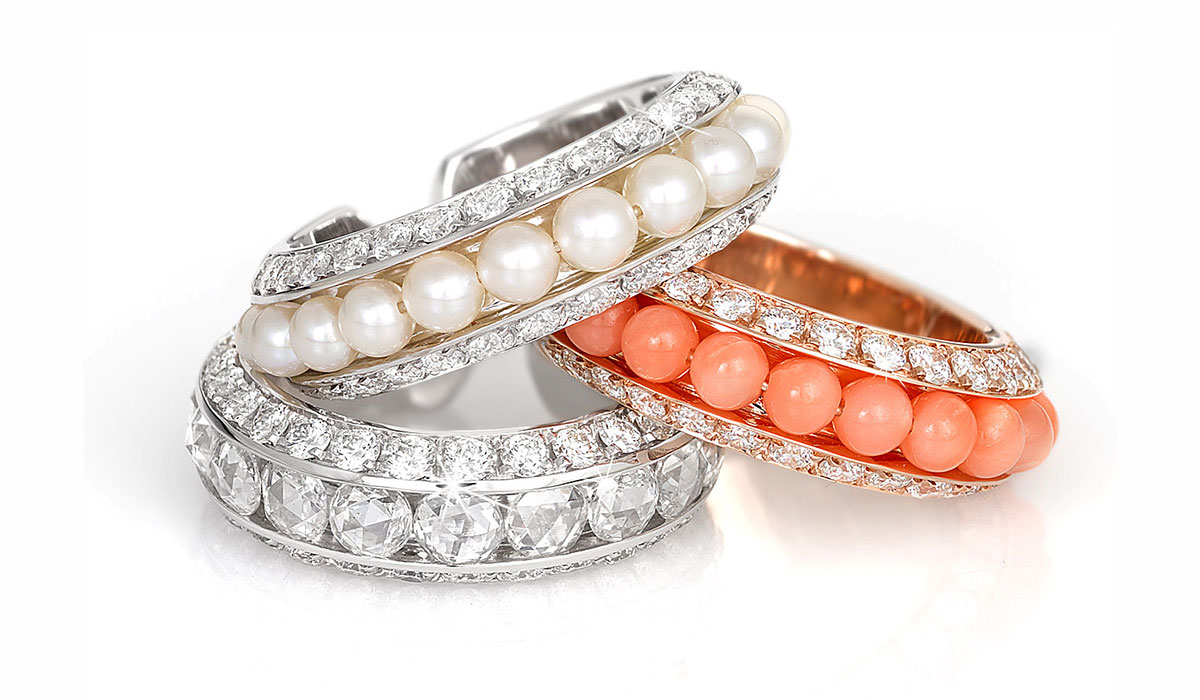 Hoop earrings, collar necklace, thin bangles and rings, which can be worn on their own or stacked together, are united by a simple decorative element. It is a trail of delicate tiny pearls, coral beads or diamonds that seem to cut through the white gold as is from the inside. According to the creative idea, precious metal was not left bare but instead encrusted with colourless diamonds, which produced a more luxurious look of the exterior.
I wonder if Jeremy Morris took into account the trends of the upcoming spring-summer season, when he was working on the Pearl Rose collection. Perhaps not! Nevertheless, he designed bracelets that perfectly correspond to the fashionable way of wearing bangles – several at a time on the same wrist. By combining the pearl, diamond and coral bracelets you get a spectacular wrist party. However, if you prefer the classic way of wearing jewellery, then the ultra-feminine bracelet with diamond daisy or the Art Deco one with a large pearl in the middle would be the jewel of choice.
Sophisticated, elegant and stylish these Pearl Rose jewels by David Morris have clearly touched my heart. Perhaps, they will resonate with yours as well?