In this interview, Piaget's Jewellery Marketing Director Jean-Bernard Forot talks about the brand's historical past, signature techniques and the change in aesthetics of wearing jewellery.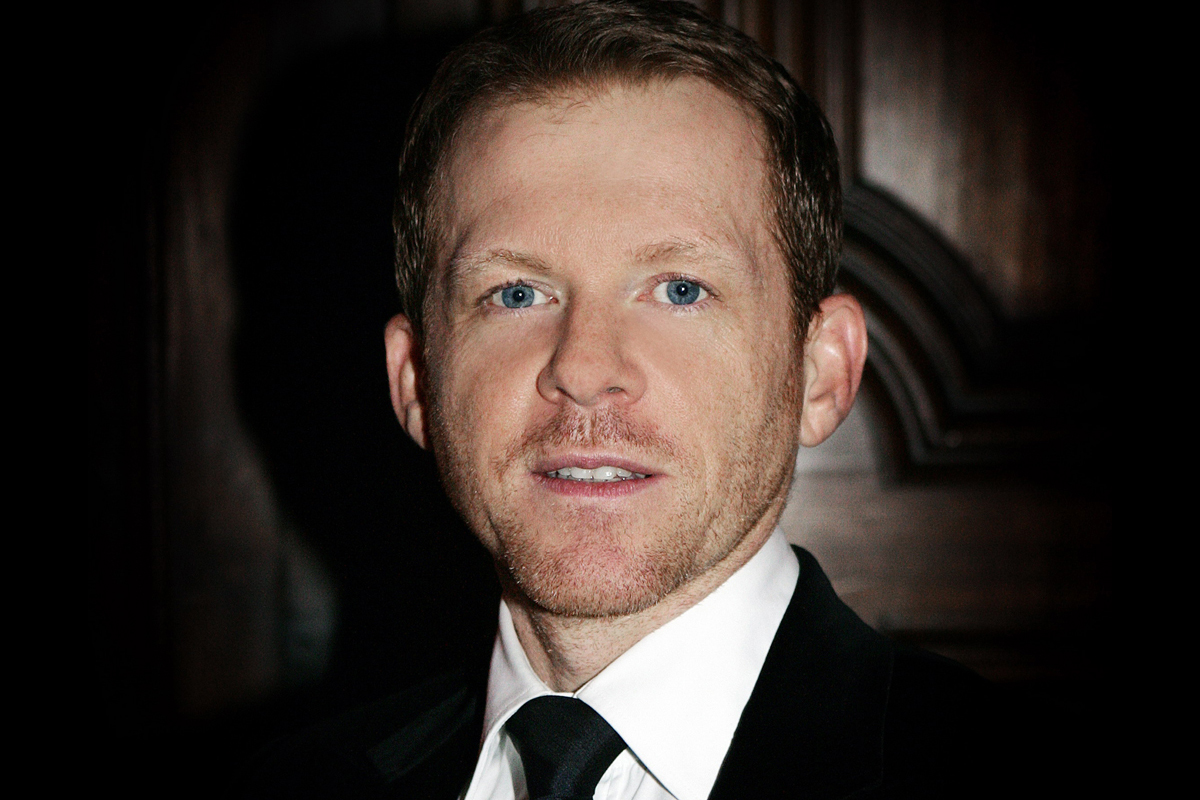 K.P.: Please tell us briefly about the 'Extremely Piaget' collection.
J-B. F.: We decided to create a collection inspired by the golden age of Piaget – the 60s and 70s – in terms of jewellery design and expression. From the birth of the Maison up to the 60s, we focused on watchmaking. We then decided to open the first Piaget boutique in Geneva, which would specialise in gold and precious materials. This was a daring move with a sudden jump from being a watchmaker who was developing ultra-thin movement to being a goldsmith and a gem expert focusing on gem-setting techniques and chain making.
K.P.: How long did it take you to put the collection together?
J-B. F.: To create such a collection it took us two years – approximately six months to design, six months to source the stones and one year to manufacture the pieces. Putting together a collection is like making a movie – you film many parts, then you put them together to see what will create the real story.
K.P.: The variety of jewellery pieces you created is amazing.
J-B. F.: Indeed. We divided them into a few parts: 'Extremely Colourful,' which is devoted to colour and gems, and 'Extremely Sparkling,' which celebrates precious stones and jewel work. And there is, of course, Piaget's Golden Era which features pieces in yellow gold and various chains.
K.P.: It is wonderful the way you've managed to show the change in aesthetics of wearing jewellery through the 'Extremely Piaget' collection.
J-B. F.: Unlike the 60s and 70s, today gold has to be discreet as what you put on stage is precious stones. However, before precious metal was the true luxury by itself, people enjoyed wearing and showing off yellow gold.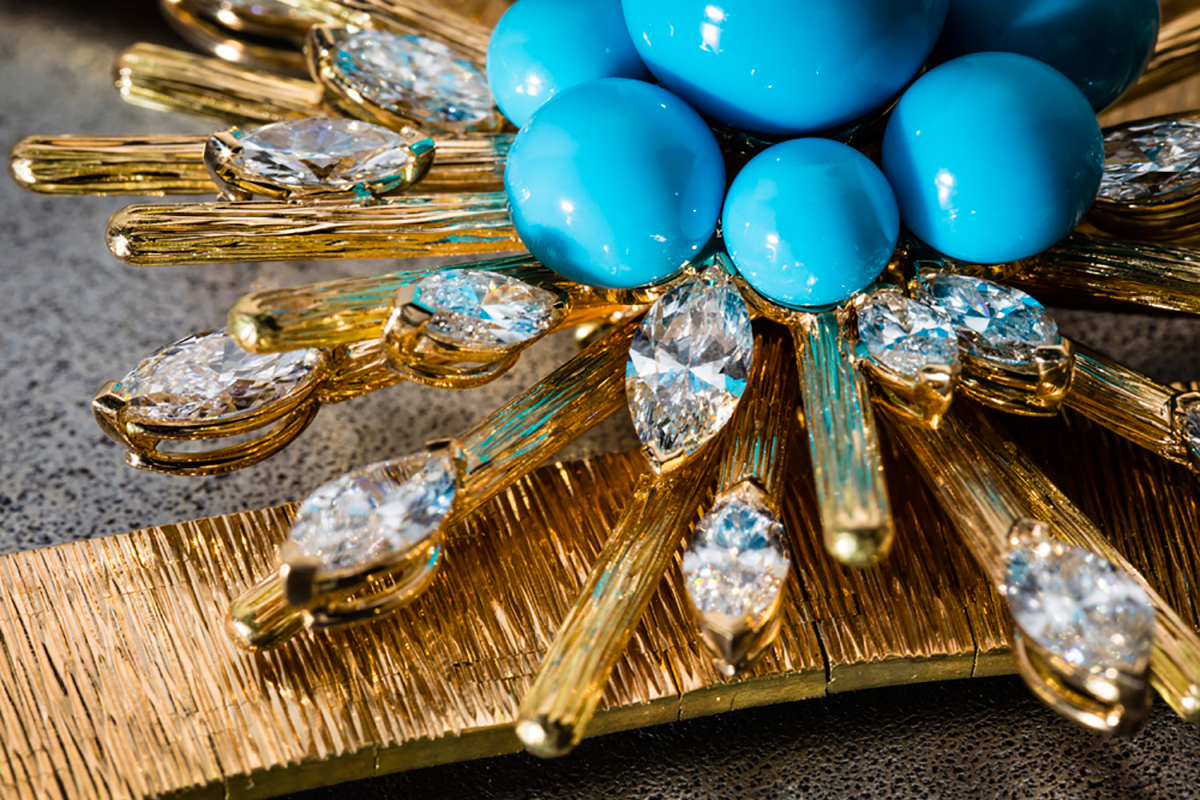 K.P.: Since you have added some fashion forward designs like the ear cuffs, do you feel that clients have become more daring in their choice of jewellery?
J-B. F.: I do, and in my opinion there are two reasons for that. Firstly, we witness a new generation of very wealthy people who are young and daring. And secondly, with the ability to get many things fast, people tend to get bored rapidly. They always want to see new, surprising things. We want to offer our clients that option, while remaining prestigious and elegant in what we do. So, even if we create ear cuffs, we want them to be tasteful.
K.P.: Was there any jewellery design that did not go in the production?
J-B. F.: Of course. Generally, there are many drawings that we do not turn into a real jewel even if they look wonderful. We just keep them. Or, if a collection sells well, we then enrich it with pieces designed for the same line.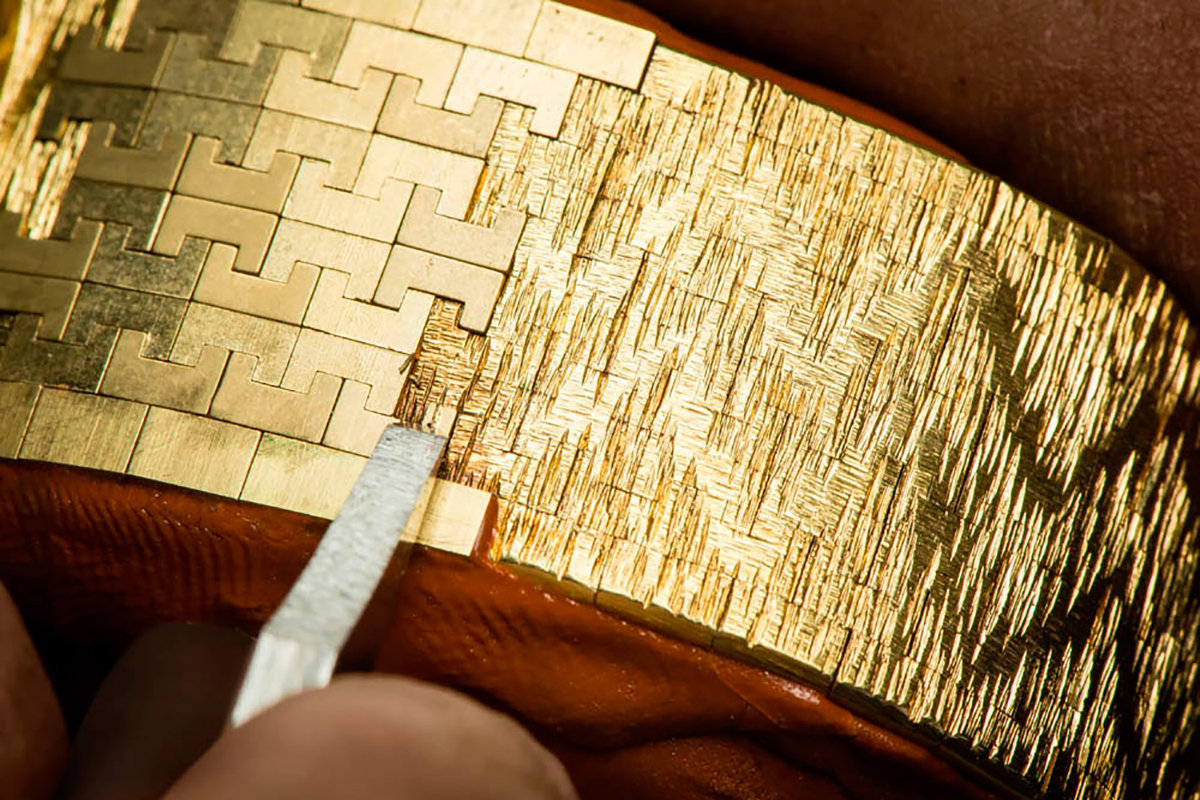 K.P.: Did you have to make many alterations during the creative process?
J-B. F.: As a matter of fact, it is very rare that an initial idea is materialised into a jewel without any changes. We first do different sketches for our pieces to find the right balance. In the case of the 'Extremely Sparkling' necklace with sapphires and diamonds, we had to do four different variations before settling for one. Then we were happy with some stones but not with the others. We even considered changing the position of the sapphires and diamonds or even having the whole necklace in white.
K.P.: Piaget likes to challenge itself. Which piece would you say was the most difficult to create?
J-B. F.: It is the gold and turquoise necklace that consists of gold lace. First, we had to cut the metal into many tiny parts, which were joined in a special way to give the necklace flexibility and make it move. Then we had to engrave it, but the engraving had to be really precise – if the pressure on gold is too strong then it tends to create a shadow, but if you do not engrave enough you will not see the light. So, there is in fact only one person who engraved all these pieces with his hand. Our engraver is in his late 40s now, but at the very young age at 14, he decided that he would like to be an engraver.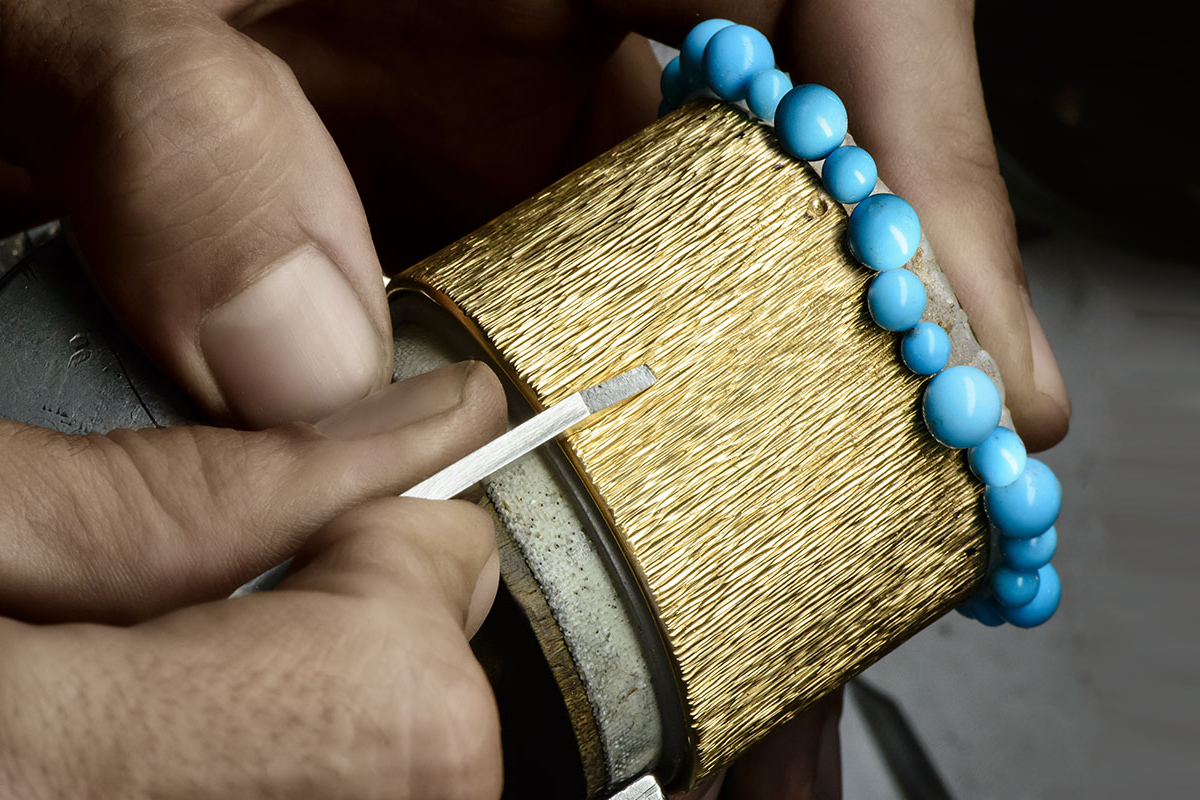 K.P.: Which is your favourite piece in the Piaget 'Extremely Sparkle' collection?
J-B. F.: I would say it is the 'co Claudine' sautoir-watch – a masterpiece of artwork. The timepiece features a central two-carat brilliant cut gem surrounded by hundreds of marquise, brilliant, princess and pear-cut gems. It was quite difficult to assemble everything as each setting was designed individually for the specific stone. The advantage is that it allowed for variously cut diamonds to be used in the same piece.
K.P.: Marquise cut diamonds seem to be dominant throughout the 'Extremely Piaget' collection. Is this Piaget's signature cut?
J-B. F.: Yes. The marquise-cut diamond is Piaget's signature – no other brand has tried to explore it to the extent that Piaget has. We have been using these diamonds since the very beginning in our designs and this is why you see many of them in our 'Extremely Piaget' collection.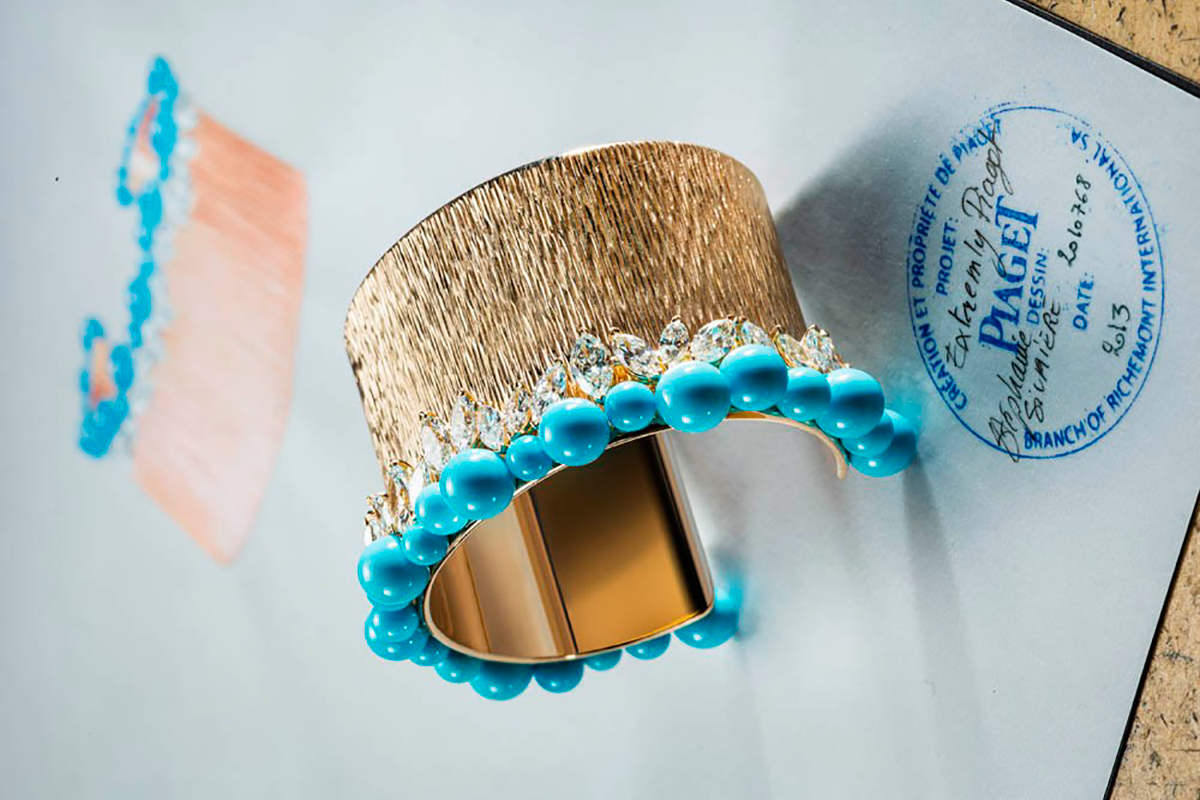 K.P.: This necklace is fully composed of marquise cut diamonds.
J-B. F.: The marquise-cut diamond necklace is very special to us; it took us a quite a while to put it together. We spent a lot of time looking for the right stones and assembling them all. Creating the perfect neckline proved to be highly challenging, as we had to be very precise while assembling the necklace. Unlike round diamonds, it is quite a task to put together a perfectly aligned flow of marquise cut diamonds.
K.P.: Piaget has a special setting called the 'petty coat' setting. What kind of setting is it?
J-B. F.: It is a very special setting typical of Piaget perfected in the 60s, wherein all the stones are calibrated to follow the design. Named after petticoats that were formerly used to make Haute Couture dresses sway, the technique is used to create an appearance of a moving piece of fabric. In one of our rings, we have used baguette-cut diamonds by setting them side by side with just one prong holding each stone at the end. All the stones are measured and cut to perfection. Else, it would have been impossible to set the last diamond in.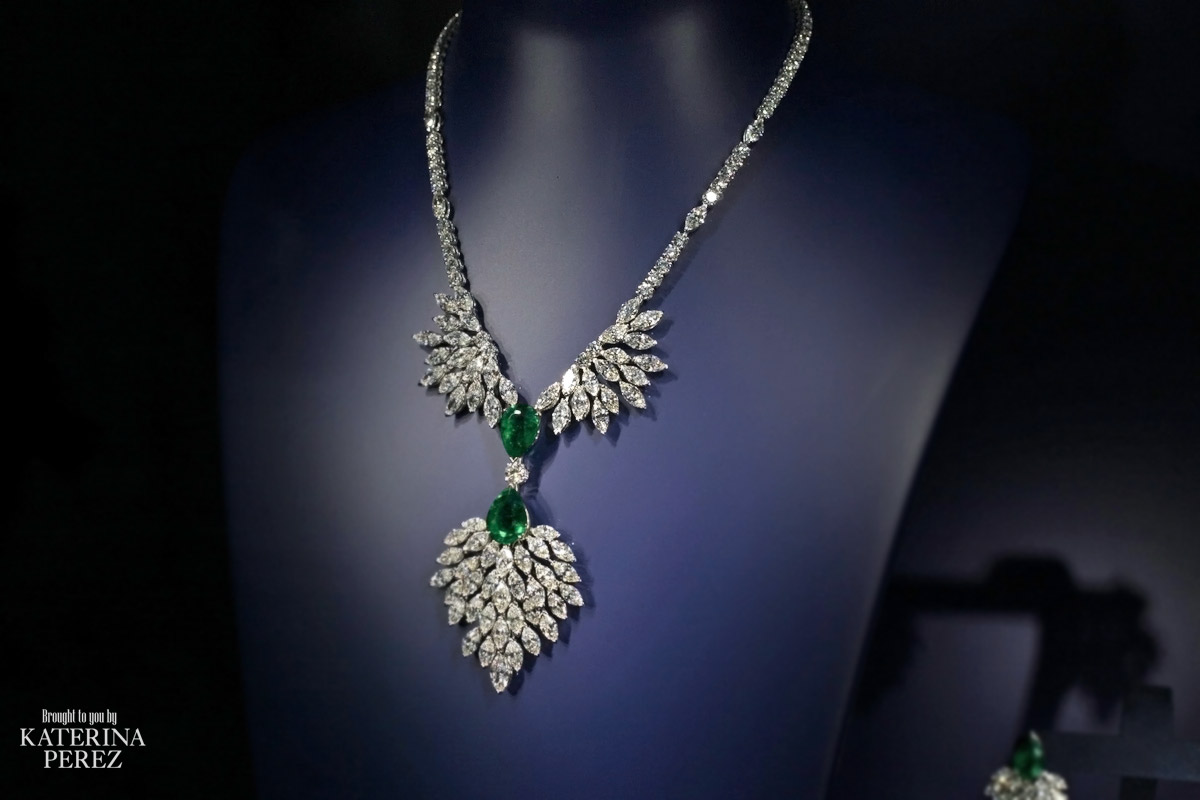 As many as 125 'Extremely Piaget' creations marked the 140th anniversary of the jewellery house's excellence in design and creation of fine jewellery and watchmaking. We eagerly await glimpses of many more such courageous designs and spectacular pieces from Maison Piaget.
Photos: Ekaterina Aleksandrova and Piaget