Can a fragrance smell delicious and dazzle with bright sparkle too? "Yes, it can" would be the answer of Martin Katz, the celebrity jewellery designer from Hollywood who created a million dollar bottle of DKNY Delicious perfume back in 2011. It is a shame I did not find out about it earlier as Be Delicious is my favourite perfume.
The DKNY Gold is the most regal out of all apples in the collection. It embraces a radiant modern spirit with the contrast of glistening florals and delicious heat. This fragrance was definitely created to tantalize the senses!
The initial purpose of creating a Million Dollar Perfume Bottle was to raise money for charity: all proceeds from the auction sale went to international humanitarian organization Action Against Hunger.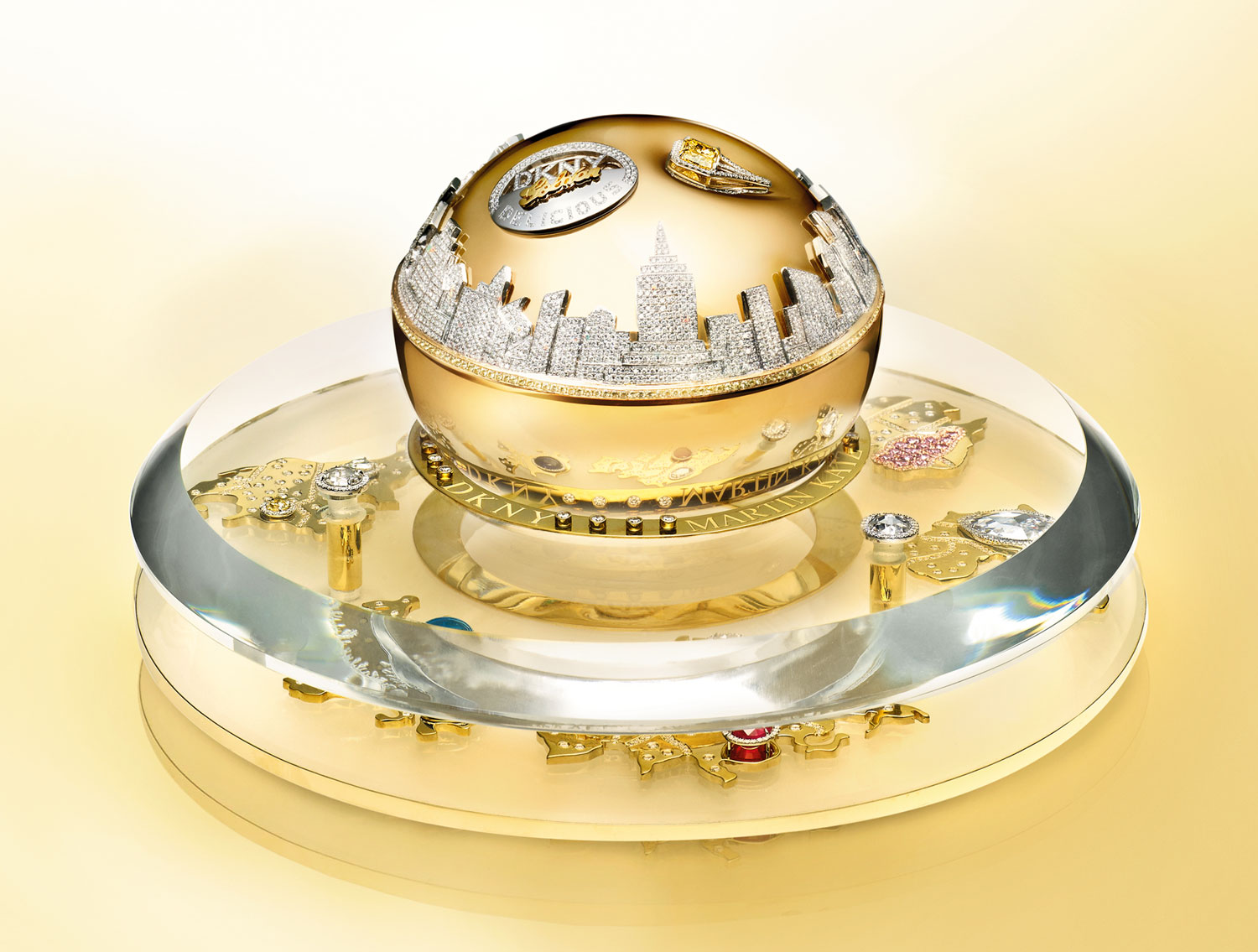 Before being sold, the perfume went on a world tour making stops at various events at the United States, Asia, and Europe. All of these continents are depicted on the base of the bottle comprising two layers of white see-through glass. To adorn this unique perfume bottle 2,909 precious stones were gathered from across the globe and hand-placed on the bottle by Martin Katz himself. It took almost 1500 hours to do it.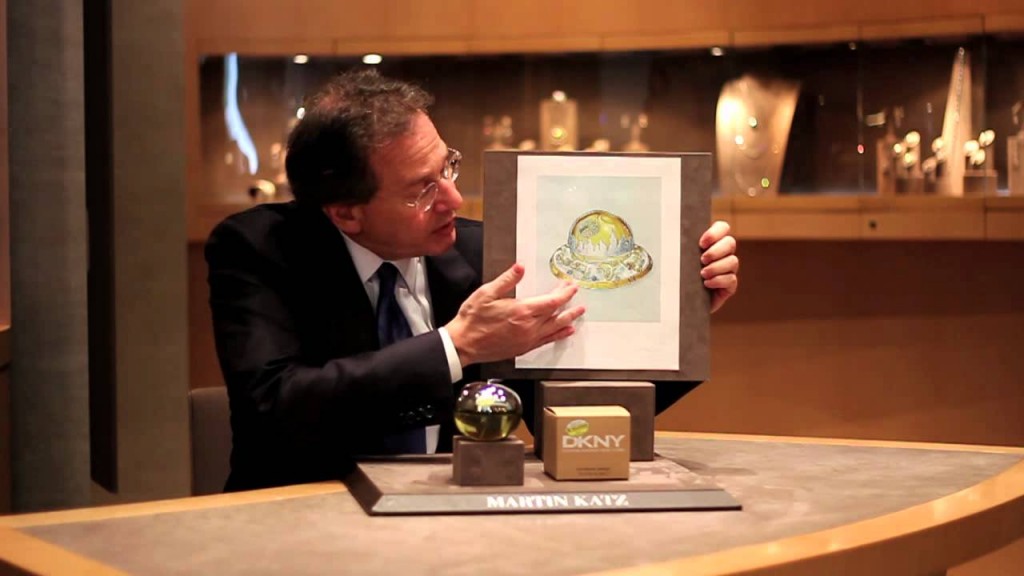 So let us take a closer look at this one-of-a-kind perfume bottle.  It is made of 14-karat yellow and white gold with the New York skyline encrusted with staggering 2,700 white diamonds. There are also 183 yellow sapphires and a 2.43 carat yellow canary diamond proudly sitting on the top of the apple. 15 round brilliant vivid pink diamonds from Australia weighing 1.28 carats, 4 round rose cut diamonds weighing 0.32 carats, a 3.07 carat oval cut ruby and a 4.03 carat pear shape rose cut diamond rest on the apple base along with a 7.18 carat oval cabochon Sapphire from Sri Lanka and a 1.65 carat turquoise Paraiba tourmaline from Brazil.
Impressive, isn't it? I can easily visualise this perfume bottle sitting on the dressing table of Donna Karan herself!