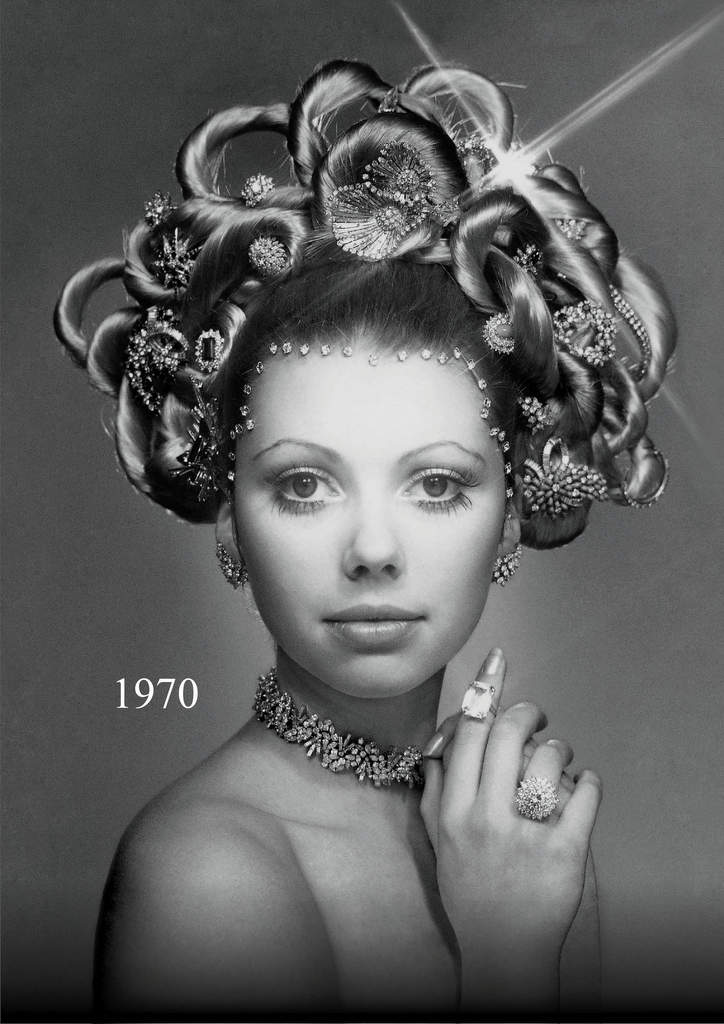 On opening a glossy magazine back in 1970, you probably would have seen a photograph of a beautiful inconnu with hair that would have blinded you… with the glint of hundreds of diamonds! Yes, that's right – diamond jewellery pieces were woven into the glamorous hair style of a young lady that was modelling the fine works of renown jeweller Laurence Graff.
It's no surprise that such an unusual advertisement for jewellery caused quite a stir and a great amount of interest not only from amongst the press but also celebrities and lovers of jewellery art throughout the world. "Until this time, images showing fine jewellery were typically modelled in a more conservative style. This image broke the mould by using a younger model and created the idea of diamonds being aspirational to younger women." – Laurence Graff
And now, 43 years later, to honour the 60th anniversary of the jewellery house – Graff – the inconnu has returned to the pages of magazines. In her glistening locks are 22 unique diamond jewellery pieces total which 500 million dollars. This is undoubtedly a sign of Graff's success: in 1970, the value of diamonds like these in a model's hair "only" came to about one million in total.
Looking at the picture, I find it hard to drag my gaze away from Graff's "Sweethearts", earrings made from heart shaped diamonds, one which is 51.53 carats, the other – 50.76 cts. Their ideal proportions, exquisite colour grade(D) and the absence of any inclusions are all factors which help to list these flawless stones amongst those of the very highest standard. Such a pair of earrings would be an incredibly rare find!
As a final note, I should mention that, as well as the 60th anniversary of the company, the picture "Hair & Jewel" is re-created 40 years ago, a fitting anniversary to commemorate the opening of Laurence Graff's 40th boutique.