The exhibition is designed as much for professional buyers as major retailers and featured a presentation detailing the composition of today's Russian jewellery sector. While the Moscow jewellery scene can hardly be said to compete with its Western and Asian counterparts, there was still plenty on offer worth seeing, and my Moscow reporters Katya and Isabella have chosen a handful of the most striking jewellery brands showing of their latest work at Junwex.
Master Exclusive
Master Exclusive kick off the list, a brand who is familiar to most of my readers. They regularly take part in jewellery exhibitions of this kind all over the world, bringing their own distinctive artistic style. Their 2015 collection is full of rich colours – as the brand's founder, Andrei Platonov, puts it, "Our designers never get bored." And who could even talk of boredom when it comes to these marvellous brooches and rings in this latest selection. Bright enamel combined with colourful gemstones – a maelstrom of colour which not even a Moscow autumn could claim to rival!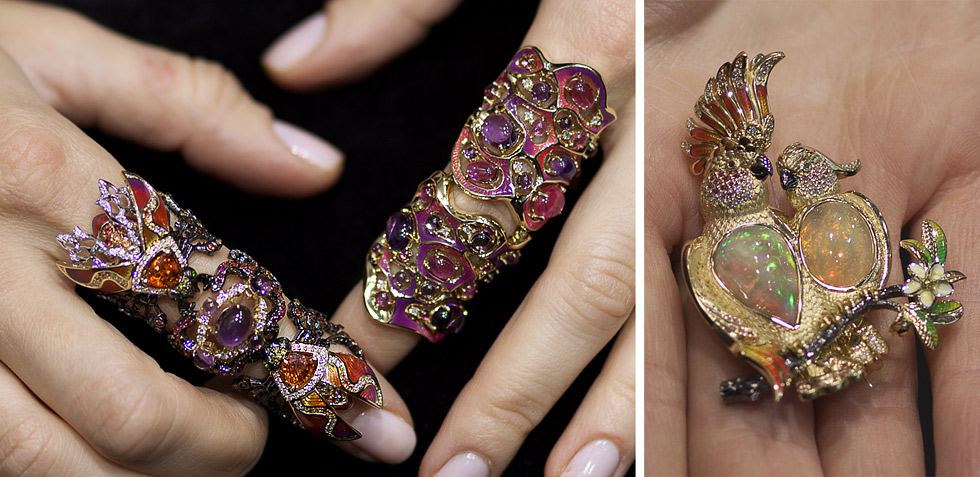 Gevorgian
Moving on to the Gevorgian stand, where a couple of their new rings caught our eye with their striking combination of stones and technical innovation. These massive but comfortable and vibrant jewellery designs have a story to tell: the design of their rings is, as a rule, based around a central stone (in this case predominantly opals), which serves as the cornerstone of the plot that is then woven around it. Their 'Black Lily' ring deserves particular attention, with its two-in-one design which allows you to wear the ring in two distinct ways.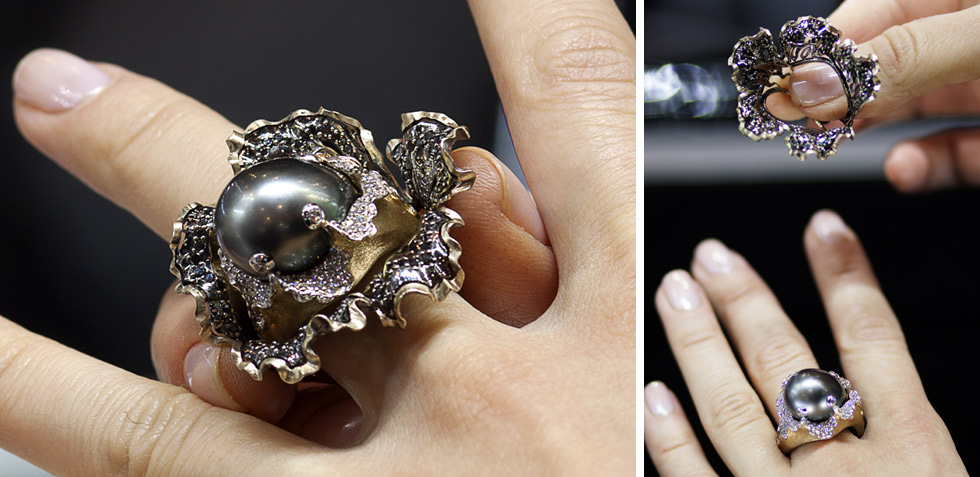 Tulupov Jewelry
Tulupov Jewelry is another name on the Russian jewellery map. Their approach to jewellery design is characterised by the use of rare, exceptionally high quality stones, careful preservation and development of the best classical traditions. This year they brought over from Ekaterinburg a series of original cocktail rings featuring baroque pearls, tourmalines and opals.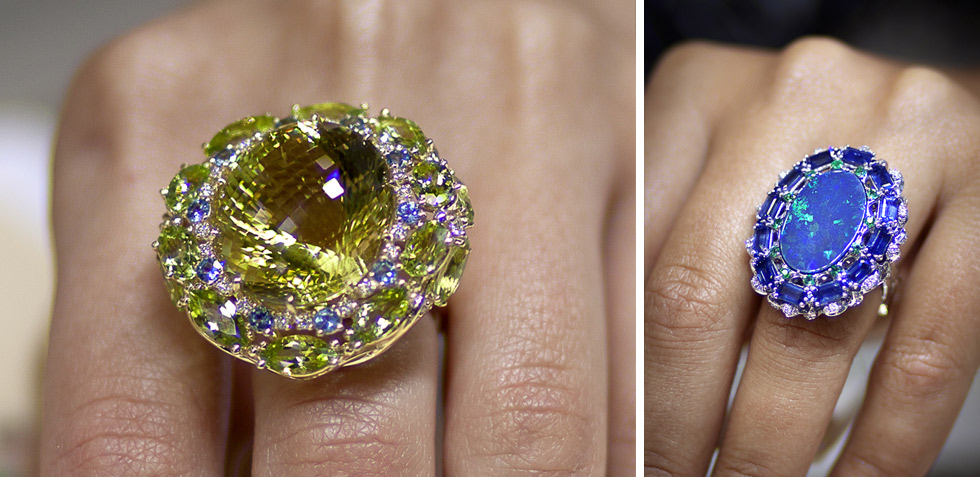 Sasonko
The atmosphere of a ballet hall surrounds the Sasonko stand, where the brand showed off their new collections: Ballet Premiere, Ballet Concept and Ballet Cocktail, in which the designers have played around with their favourite theme, the tutu, using high quality aquamarines, amethysts and emeralds as their starring stones. We particularly liked the elegant perforations incorporated into the jewellery of the Concept collection, which made even their wonderful necklace look delicate and light.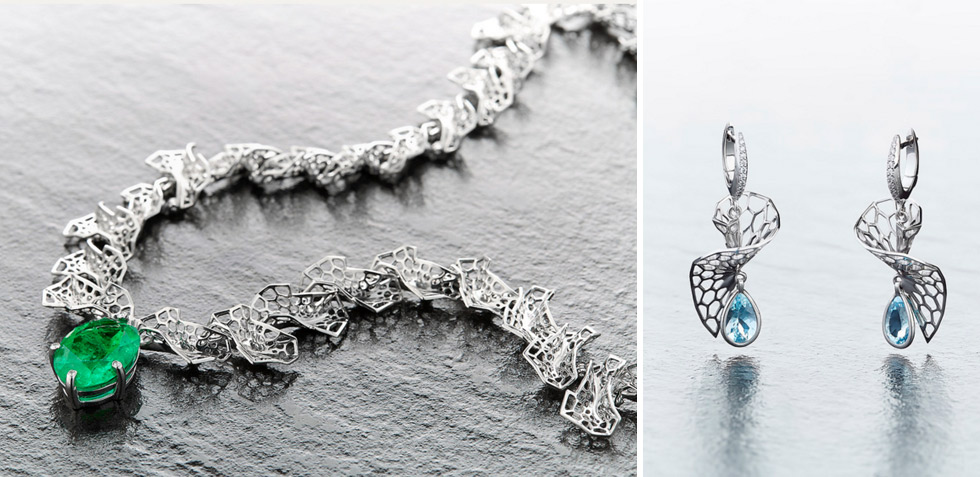 Now I have shed a bit of light on the brightest pieces of this season, all that's left to be done is wait for the next exhibition, which will take place in Moscow in March of 2016. Further information about that show can be found on their website: www.junwex-msk.ru.
Text by Katya Verendeeva