"My father made jewellery for as long as I can remember, but he was very conservative in his designs. He did not plan for me to be a jewellery designer, but simply became the link. When I opened my heart to the possibility, I decided to make what my heart was saying come true. At that time, I didn't know I could be so daring in my designs," says Antonio Seijo.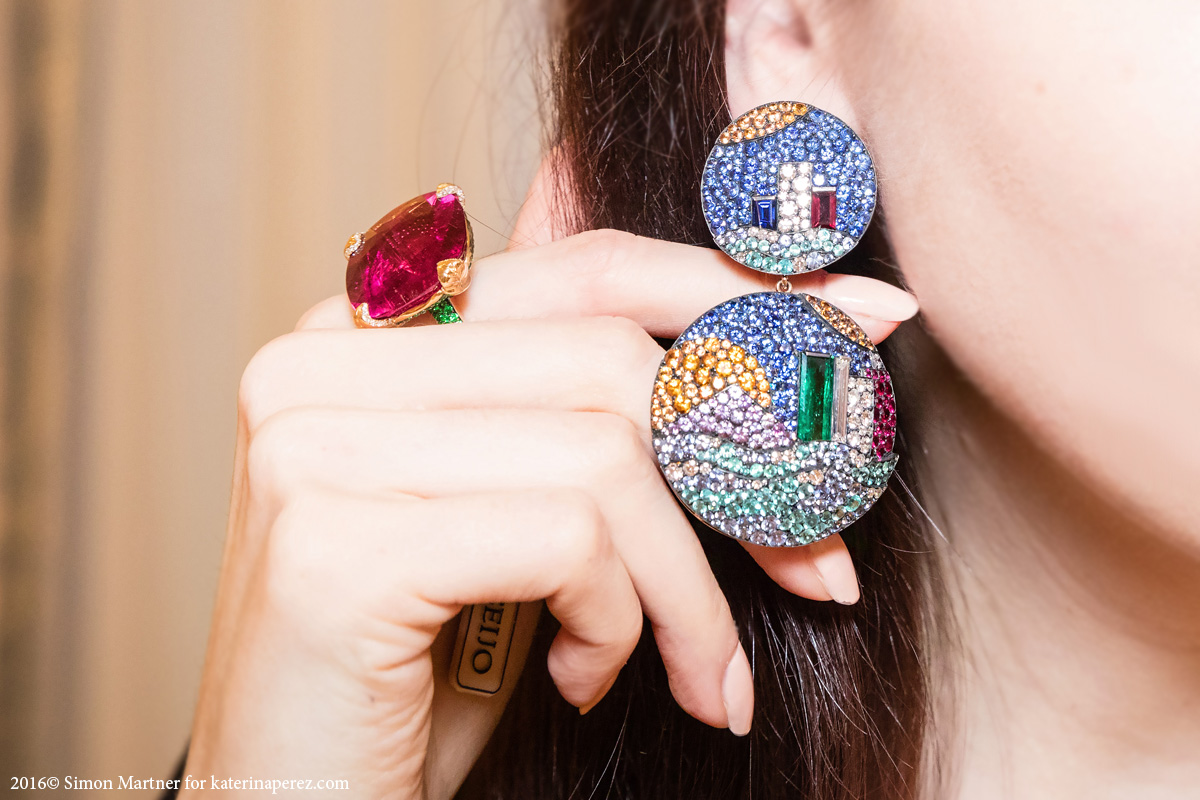 I find his story very interesting, particularly because this native of Spain decided to start creating jewellery specifically to transmit something about the way he sees the world, and not just because he enjoys doing so.
In the last years, Antonio has started frequently doing talks in front of his guests who he invites to private events. At first he felt very embarrassed, like a little boy, but gradually doing something out of the ordinary has allowed him to open up and experience a sense of absolute freedom. "Society makes you think that you can only learn things when you're young, but you can learn any time. Learning feeds the creativity that comes from the heart, making the capacity of expressing yourself stronger – it is amazing! So at the age of 61 I decided to express myself through jewellery and drew lots of sketches that eventually materialised in jewellery," the jeweller explains to me.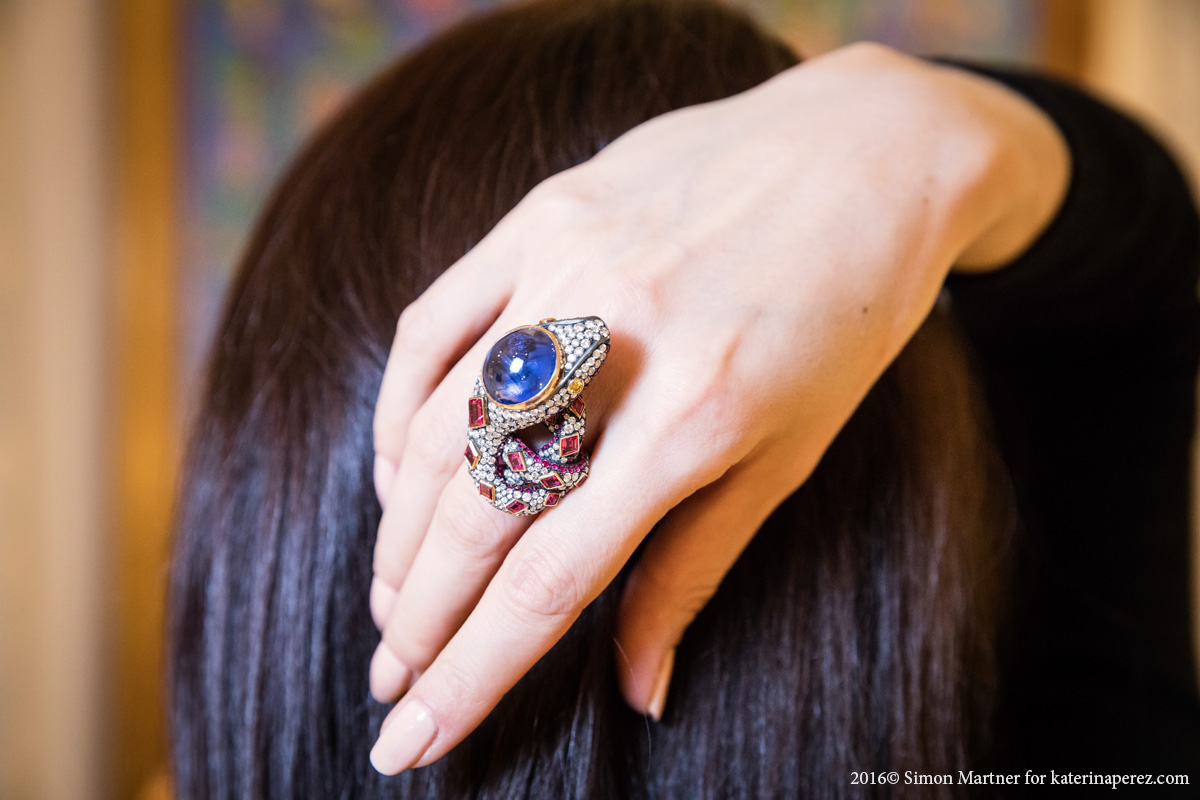 Antonio says that anything new is inherently frightening and therefore we sometimes miss opportunities out of fear. But if you're not afraid to open up and embark on a journey on uncharted territory, then you can gain an extraordinary power within. "It is totally transformative, an amazing thing. We are here to live life to the full and for me life is an experiment, so I like to transform myself and others. The same applies to my jewellery: what I do is not about making something fantastic, but about dreaming and making others dream," explains Antonio Seijo.
The designer loves coming up with images that do not exist in nature, ones that would not ordinarily come to mind in the creation of jewellery. For example, his one-of-a-kind earrings, A New World, are decorated with emerald, rubies, sapphires, Paraiba tourmaline, beryls and diamonds – all presenting an imaginary planet. On the earrings, towering skyscrapers stand tall alongside Egyptian pyramids, allowing the imagination to be carried far, far and away into a dream world where living in another universe becomes reality.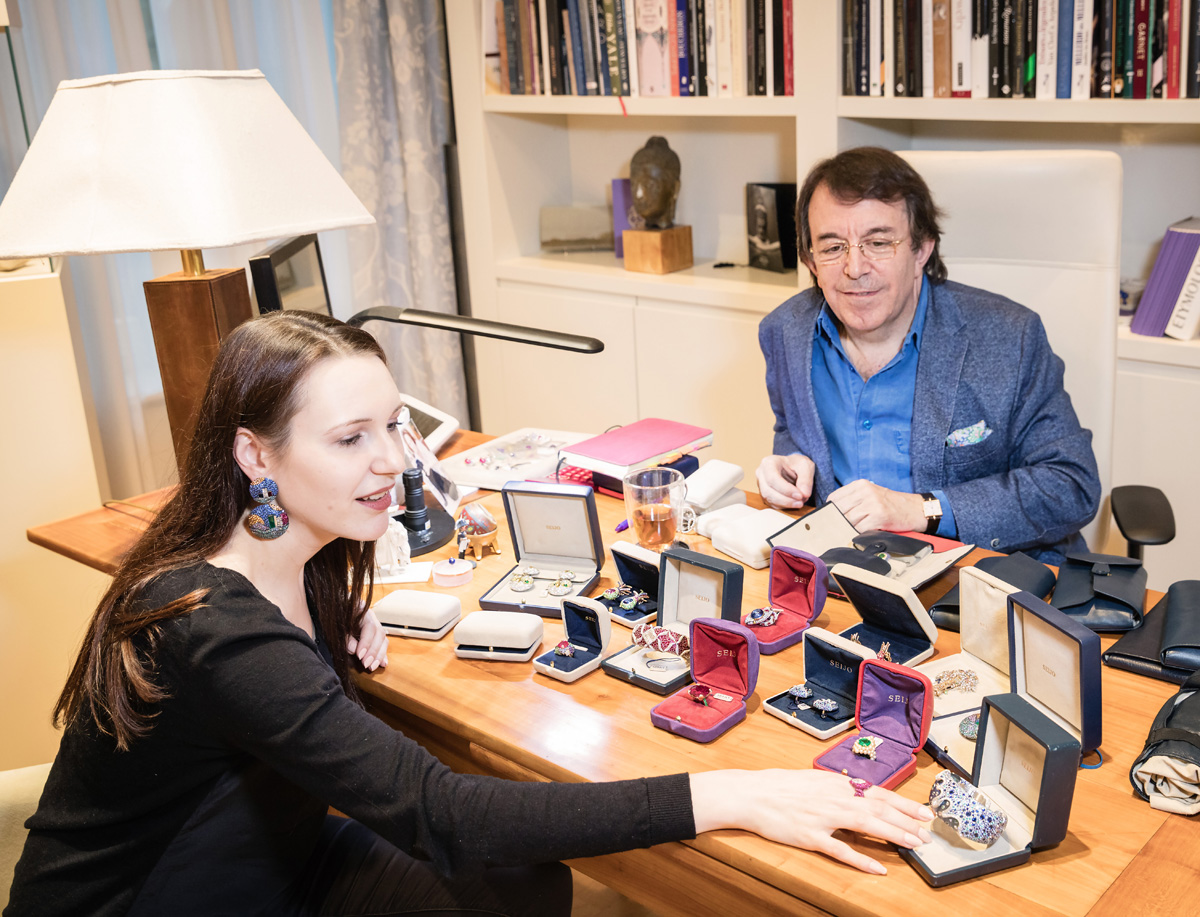 Among the pieces laid out on the table, I got practically hypnotised by the brooch in a form of an owl with two giant eyes in yellow diamonds and emeralds. "There are paintings of owls that are at least 30,000 years old. This means these birds have been looking at humans since the birth of our civilisation," says the jeweller, who is exceptionally well-read. Between the owl's wings sparkled a huge purplish blue tanzanite, mounted in titanium in the same shade. Referring to his choice of the colour palette, Antonio explains that owls are residents of the night and they are often invisible, and the colour purple or rather ultraviolet is also not visible to the human eye.
Antonio Seijo is fascinated not only by history and mythology which resonate in his jewellery, but also by the natural sciences. Before our goodbyes, he said to me: "I have read a lot of books about quantum theory that I find very interesting. When you have an atom and an electron, from what we know, it seems like the electron isn't there until the moment you see it. The same applies to jewellery – only the people who see it can really see it. One person can look at a painting in a museum and spot nothing where someone else will. This is what quantum theory is about. I want my clients to see my jewellery, understand my approach to design and share my love for the unconventional – with me."