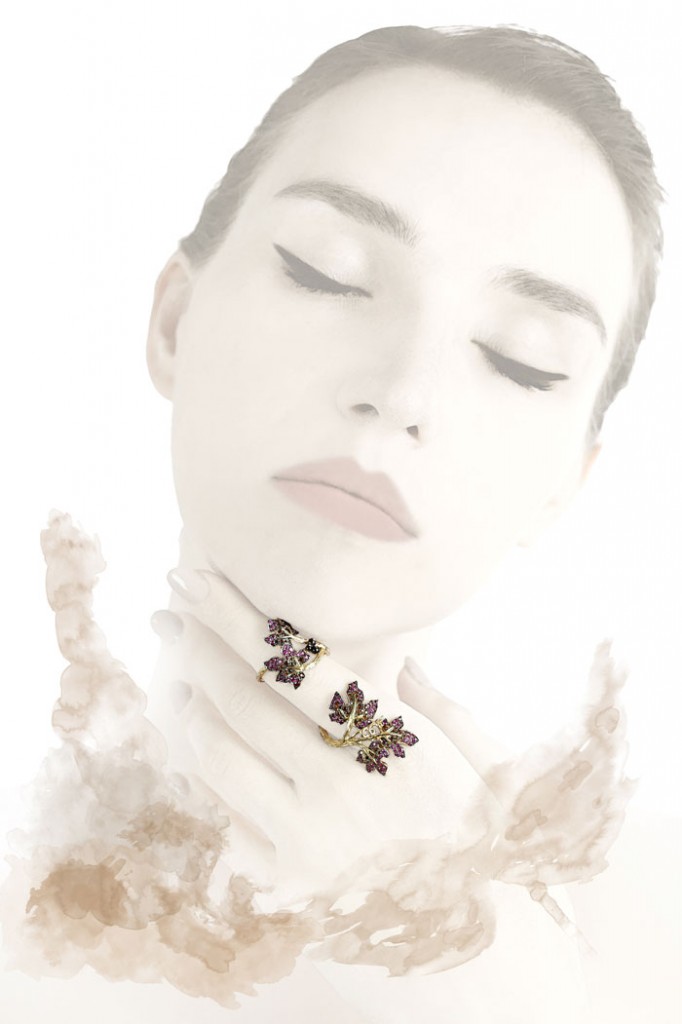 I discovered Morphée Joaillerie at the beginning of the year and instantly fell in love with the cherry blossom, the stars on the horizon and the grapevine leaves with their tiny berries. The maison's elegant pieces have everything a modern girl wants: a little bit of romanticism, a trendy design, top quality and some characteristically French "know-how". That is what this collection of cuff earrings, two finger rings and cocktail jewellery can boast, filled as it is with new charming designs.
Pamela Hastry, Morphée's Creative Director, made her debut this January with a collection of high jewellery art works. These attracted the attentions of the worldwide press and other jewellery artists who wanted to see further Morphée offerings that were as romantic without being saccharine as this first collection. Hastry then decided to get rid of the grandiloquence of high jewellery designs and replace it with chic elements: to her cherry blossom, she added three fairly small rings that can be worn together or separately as well as a very precisely designed cuff. This style of cuff was added to the stars "Make a Wish" collection along with a mid finger ring. Those whose taste leans more towards her "Millésime" grape designs can expect an exciting surprise in the form of a ring designed to be worn on two fingers.
"I decided to introduce more accessible jewellery to my collections because of my desire to create pieces that can be intended as a small gift, the kind that you just feel like giving without there being a particular occasion," explains Hastry. "On the other hand, they are a logical continuation of the collection's ideas: the mid finger ring represent thos dreams that are at the tip of one's fingers; the articulated bondage Millésime ring re-creates the coil movement of the plant wrapping itself around the finger almost like a post; the stackable flower rings are like the flowers that a little boy picked one after the next for a young girl…".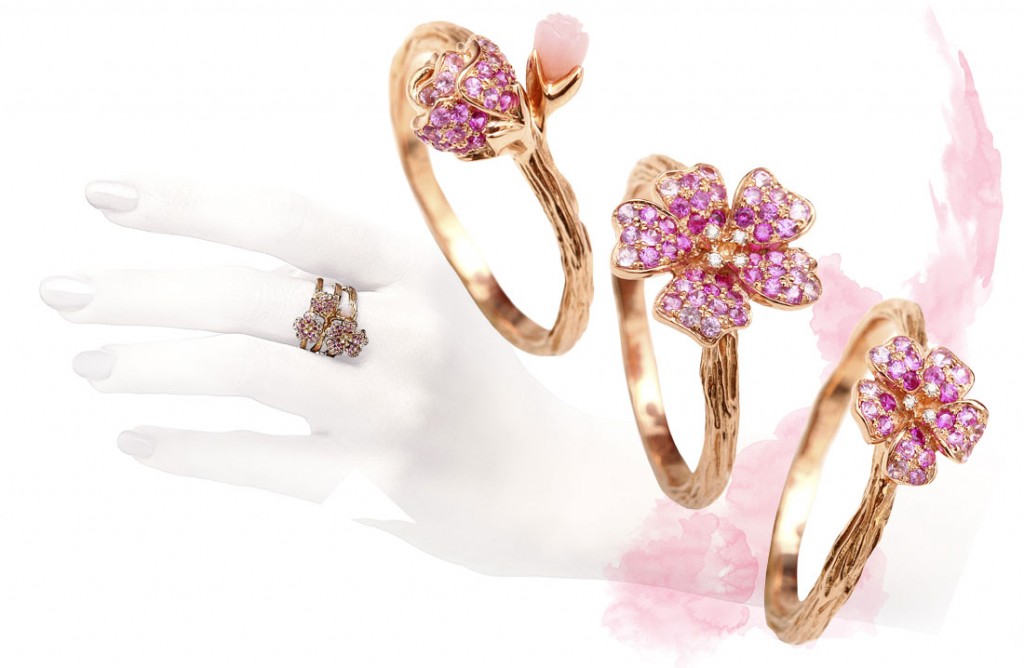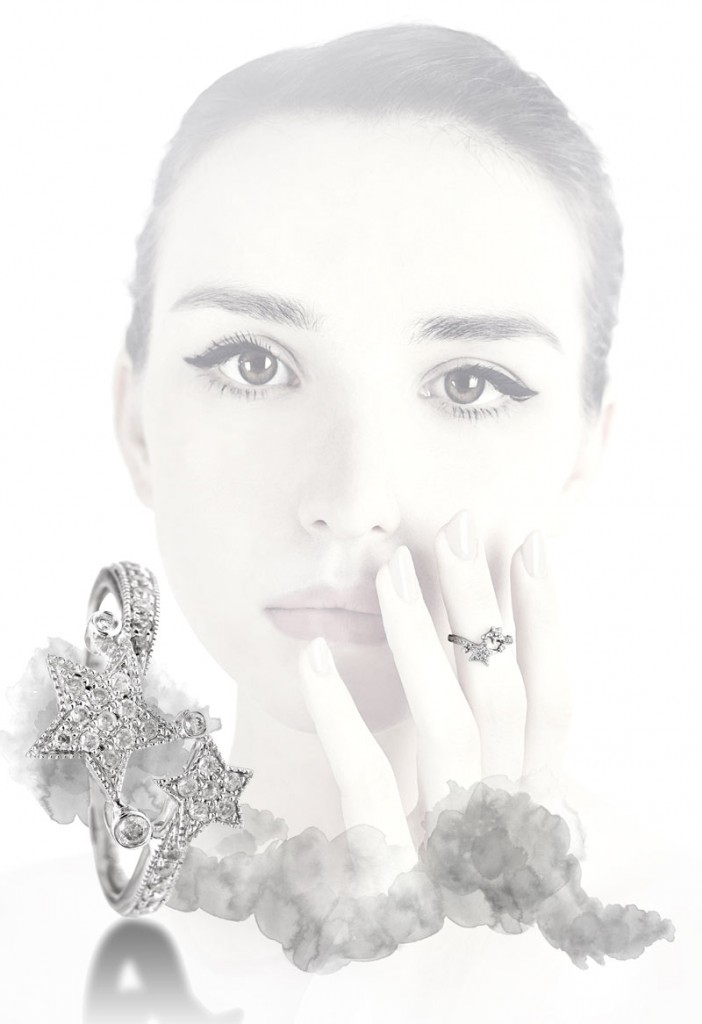 Morphée's pieces interlace romance with femininity and fantasy. The contemporary designs, which are clearly influenced by the latest trends, make Pamela's work an essential fashion accessory. So to what extent does the designer allow fashion to influence Morphée's valuable style?
"I question the way we wear jewellery, which does echo with the way in which we wear clothing and how we apply jewellery to our look. However, I do not intend the pieces as a fad; they are manufactured with a craftsmanship made to make them last," says Pamela. "If we were to compare my collections to fashion, they would be haute couture because my aim is to present pieces that question style and the manner in which we wear things. This is why customers ask me for custom made designs: there is a deeper connection between the piece created and its future owner… Agreatersenseofrespect, passionandlove."
Morphée's first creations were released as a limited edition series with only seven copies and these new pieces will be released with just a few more.