There are eight different pieces: a necklace, three pairs of earrings, a bracelet, two rings and a brooch. They are all crafted in pink gold, grey and white mother-of-pearl and pink to mauve sapphires and diamonds. Jewels are made to look like kites fluttering freely on the breeze, flying off in different directions as you can see on the between-the-finger ring.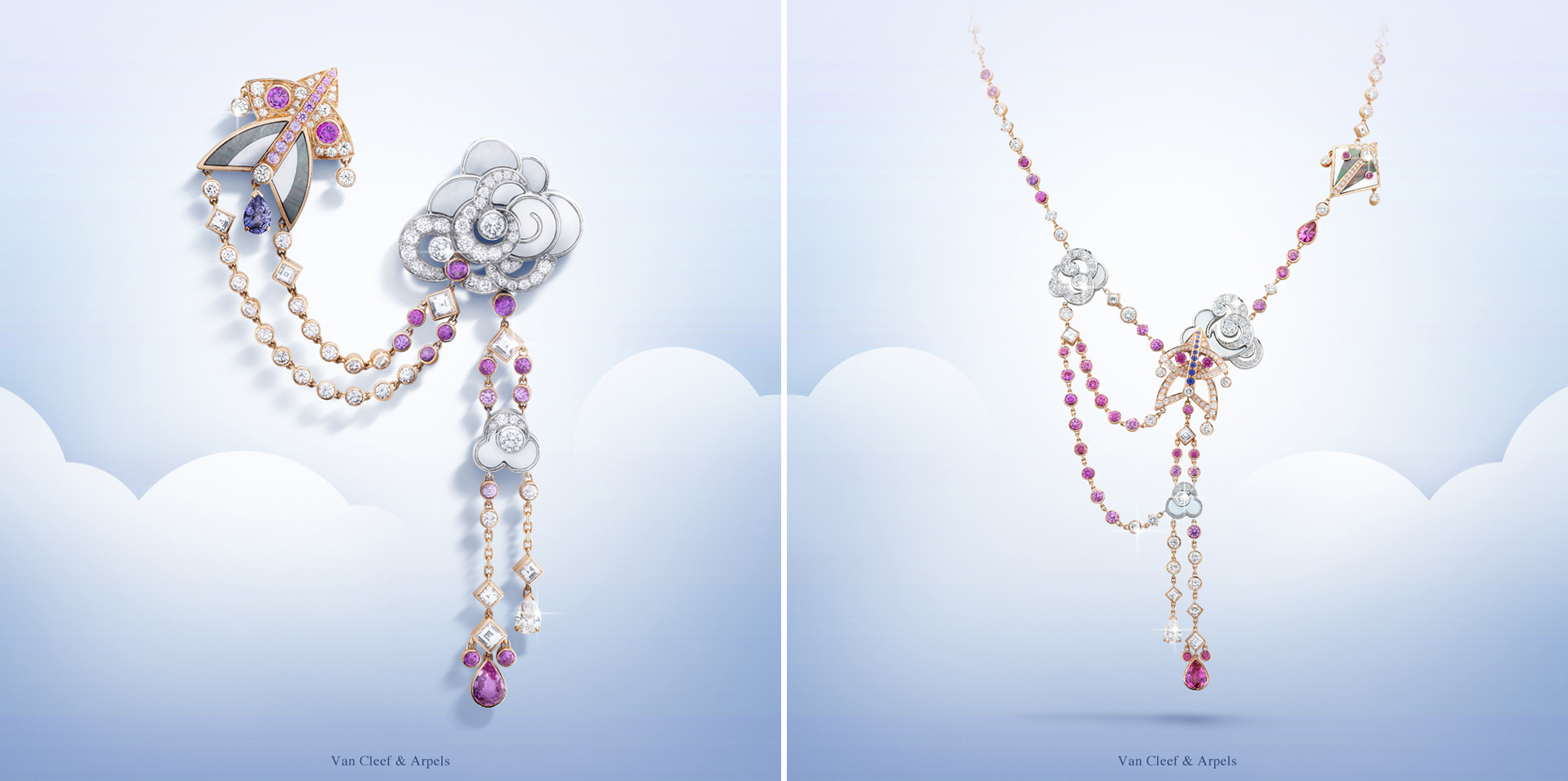 The designers of Van Cleef & Arpels have attempted to create pieces of jewellery which appear practically weightless. It was achieved by combining an array of small variously cut gemstones – round, tear drop and princess – along with other miniature elements made from glossy and matt jewellery materials. These various features put together like a mosaic in a series of products that are large without being cumbersome. On the necklace, brooch and bracelet, clouds are linked to kites by dotted-line sapphire and diamond chains. The colour transition from whites to pale and bright pinks conveys the kite's trail as it flies through the air, while the multi-coloured loop on the shank of a ring shaped as a kite recalls the swirls of air as it flies.
Another charming little detail featuring in most of the pieces is the addition of miniature gemstones suspended along the edges – they make you think of fresh morning dewdrops not yet warmed by the sun.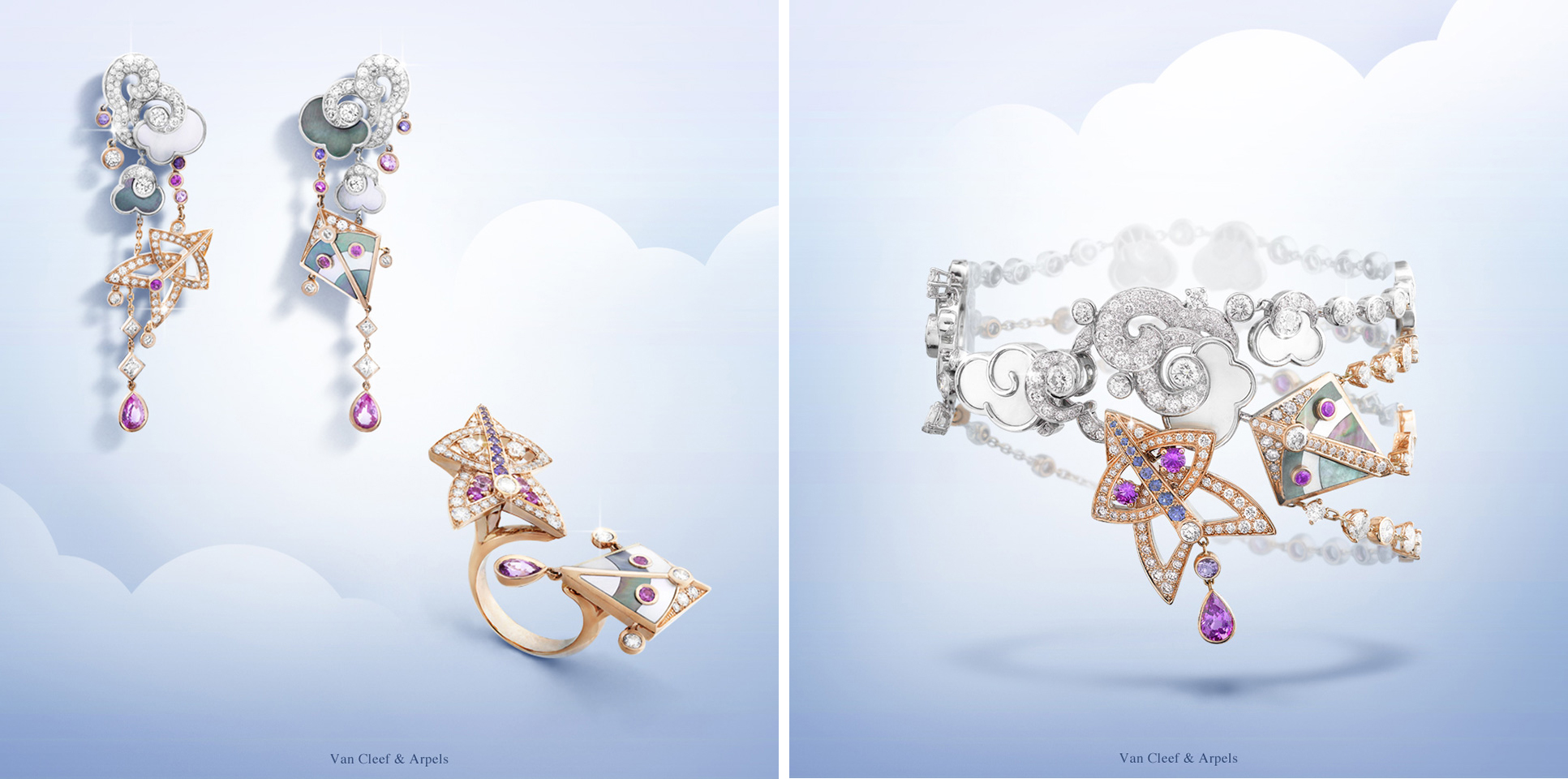 The designers of Van Cleef & Arpels have always been phenomenal creative minds and, as you would expect, these latest products unite timeless jewellery traditions with contemporary fashion trends. It is no surprise, for example, that the Cerfs Volants earrings follow the current Toi & Moi asymmetrical style. Furthermore, in addition to the above, Van Cleef & Arpels have created seven more unique high jewellery pieces with diamonds and rubies which develop the theme of the collection to its full potential.
One final thing worth mentioning is that the choice of kites as source material is not without reason: in the Far East they are a seen as a symbol of protection. And this means that with one of these delightful jewels you can now have your very own lucky charm to guard you and keep you safe.