The name of this jewellery line was not chosen at random. It reflects the main source of inspiration – the private gardens of Milan that "hide" in the centre of the city, invisible to passers-by. Few know of their existence yet these green oases are linked to many an interesting story.
I first saw the collection at Baselworld 2015 where I was lucky enough to meet personally with Eugenia Bruni – the daughter of the company's founder and Pasquale Bruni's creative director. It was a double pleasure to hear the story of each item from her personally and to try on the rings, earrings and necklaces together. Whilst showing me the jewellery, which has as its central motif, an exquisitely-formed leaf, Eugenia told me how one day she had been walking around the city when she became enchanted at how the wind rustles the leaves of the trees. It was precisely this movement that she strove to capture in the pieces of jewellery that make up the "Giardini Segreti" collection.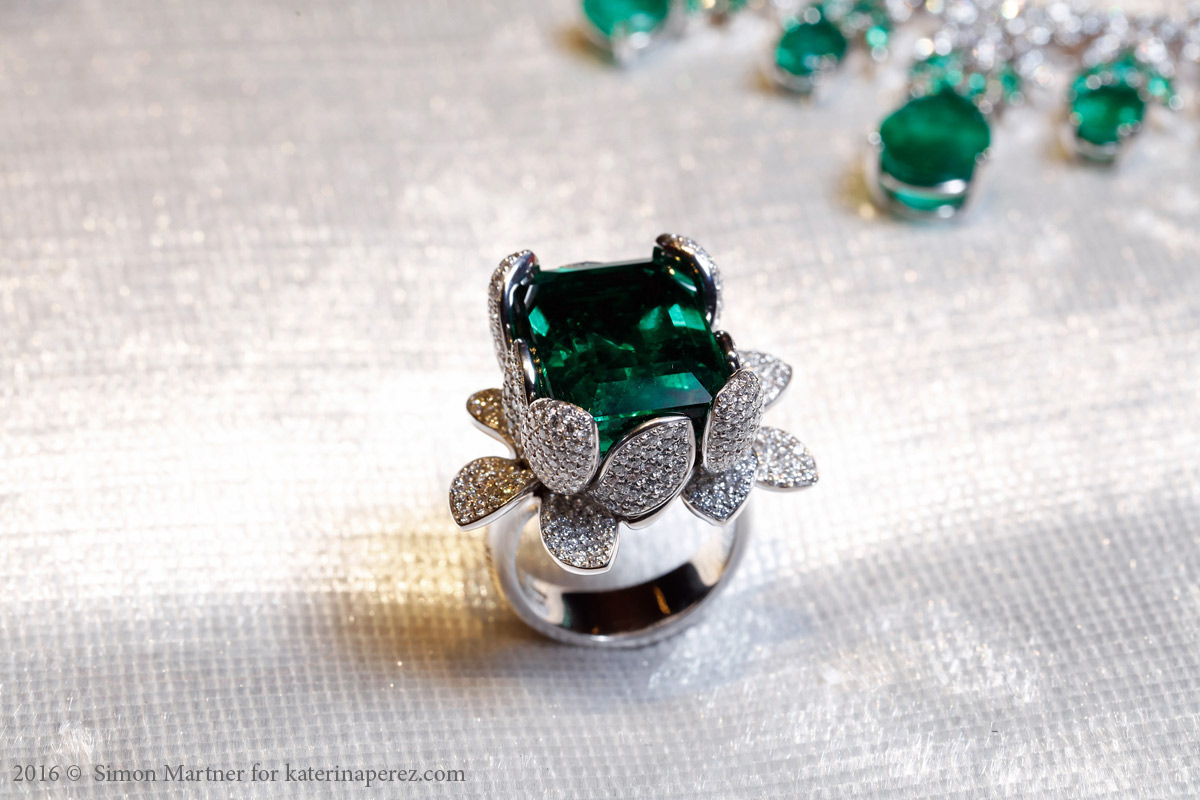 The leaves in Giardini Segreti collection are interpreted in different ways in the earrings, rings and pendants. Some of them are made of pure gold, some are encrusted with diamonds, whilst others are decorated with large gemstones.
This year they were joined by three new rings and a pair of earrings in the high jewellery style of Giardini Segreti Haute Couture. Especially precious amongst them was a ring in the form of a flower ennobled by a formidable cut emerald weighing 20.48 carats. It is surrounded by leaves of white gold, covered in diamonds. The two other rings of this sub-collection were fashioned in the same way – one with an oval emerald, the other with a Paraiba tourmaline.
Another new addition to the high jewellery line Giardini Segreti Haute Couture was a bright set consisting of a chocker, earrings, bracelet and ring. Amethyst and pink agate overlay rose gold and merge together in a burst of colour with glittering diamonds. These gemstones tell the story of the female spirit, of elegance and incomprehensible hearts.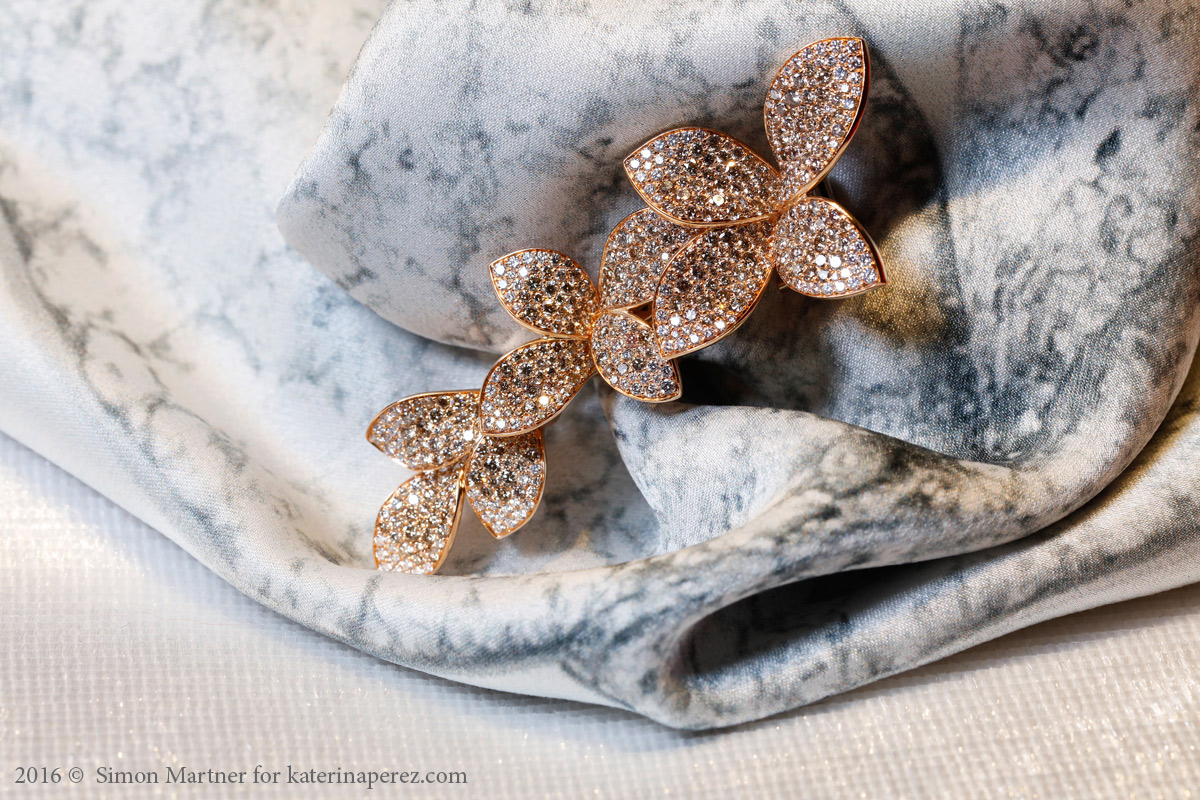 Another new direction within the "Giardini Segreti" collection is the "Petit Garden", which, as the name suggests, consists of smaller pieces. These include attractive rings, of which several can be stacked together on the same finger, and hoop earrings. Their design is fairly simple – leaves of pink and white gold supplemented with a scattering of diamonds.
One of the most memorable pieces of last year's collection was a ring which you could either wear on your finger or as a decoration for a tied scarf. This year Eugenia presented a continuation of the theme of luxury accessories. "Giardini Segreti" was enlarged to include a line of hairpins and other hair accessories made of white and pink gold combined with champagne or colourless diamonds. These pieces were imagined for the woman who loves to dress up in jewellery – for a real nymph of dazzling and magical nature.
Pasquale Bruni is a family business of world renown that was established in 1976. Pasquale Bruni made the long journey from being a simple jeweller to being an ingenious craftsman of exclusive pieces who was unique in his ability to guess the desires of women at the time. He boldly gave these desires form, paying attention not only to the design but also to the feel of an item. As can be seen from "Giardini Segreti", Eugenia Bruni has followed in her father's footsteps and is doing so with great success.