Hailing from Shanghai, Chaoqiu He and her high jewellery brand, QIU Fine Jewelry, has been on my radar since I wrote about her debut collection, Shanghai/Shangai 2017. It included 12 unique pieces set with fine, investment-grade Colombian emeralds, as well as trapiche specimens, which have become somewhat of a signature within her offering.
What has long enabled Chaoqiu to stand out is her use of rough crystals and her innate ability to imagine their asymmetric edges and three-dimensional shapes as elegant jewellery pieces. Her process from sublime gemstones to complex, yet refined finished jewellery takes months, if not years, and culminates in unique novelties that would be almost impossible to replicate.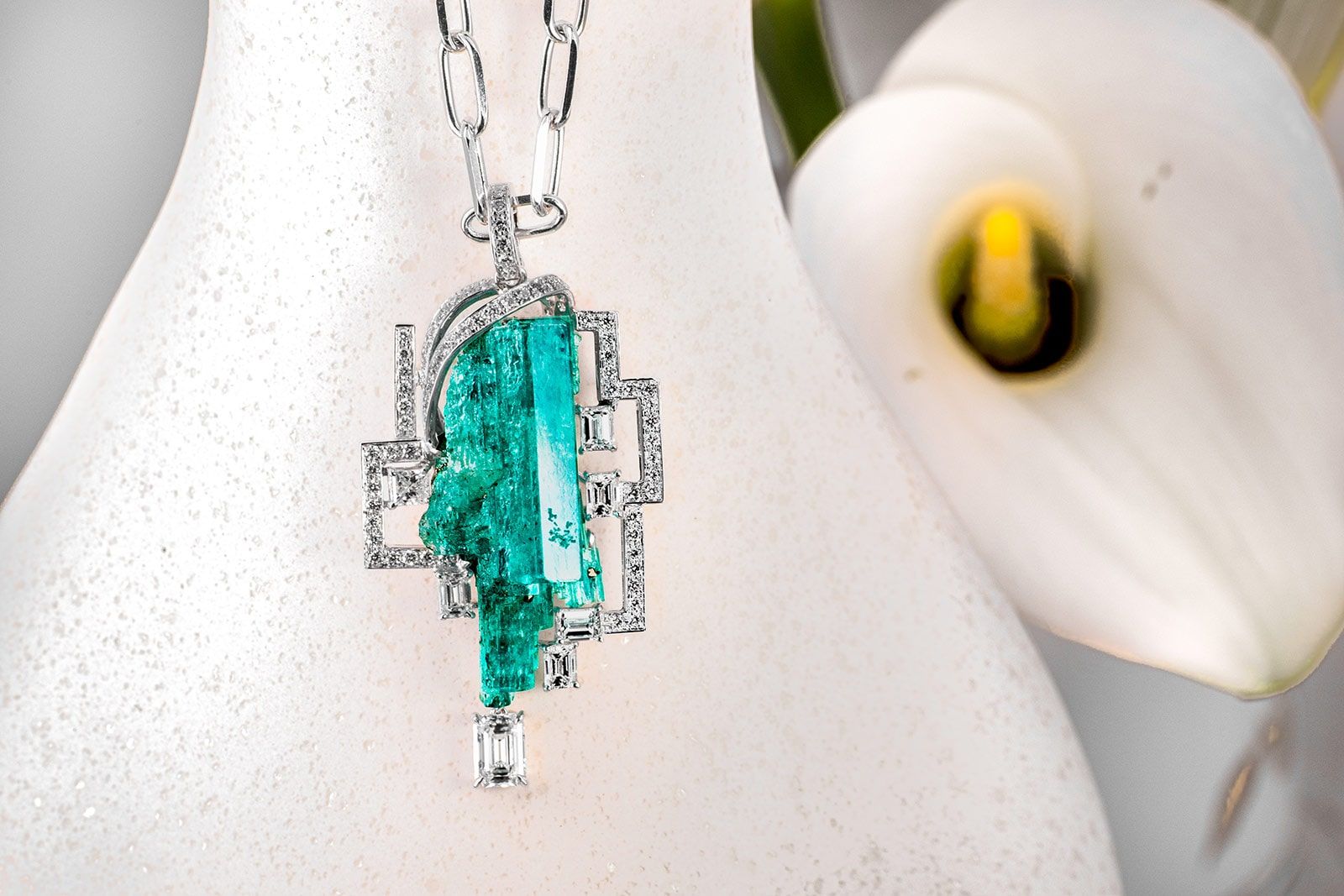 Now, QIU Fine Jewelry is ready to unveil a new series of high jewellery creations that have been taking shape behind the scenes for nearly two years. However, do not expect to see only jewels embellished with emeralds, this time the designer expanded her 'palette' and used rubies, sapphires, pearls and even onyx. Among her latest hero pieces are two collectable rings: one is embellished with an unheated sapphire from Burma and the other – with a Burmese pigeon blood unheated ruby.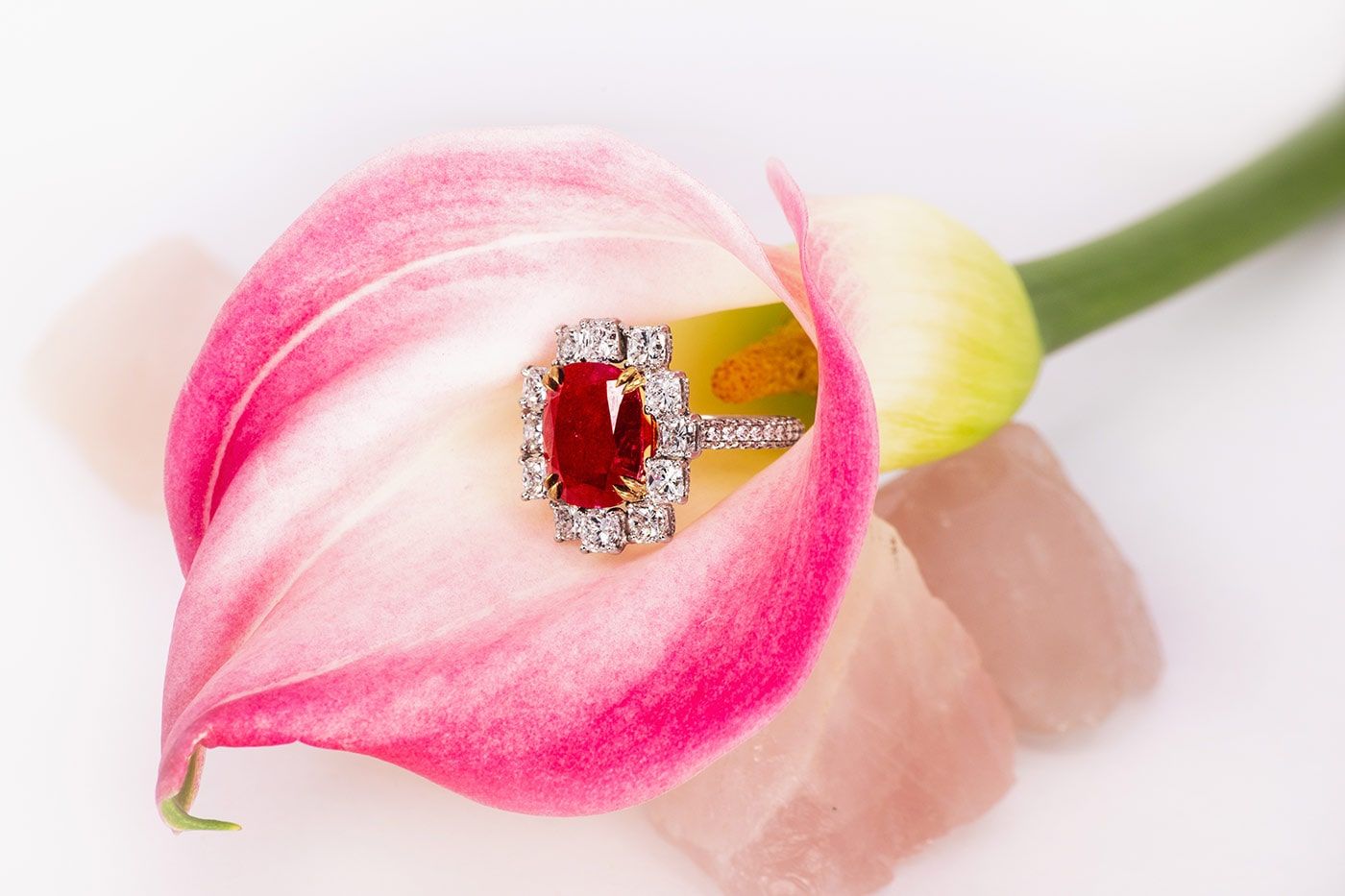 "I wanted to try something new. My clients may have thought that I am all about emeralds and very refined jewellery, but I now want to have a more contemporary touch by focusing on the balance of beauty, the layers and the structure, rather than just creating designs to complement important gemstones. I am getting more mature as an artist."
Each new piece has its own identity, not only because of the central gemstone it celebrates but also because of the complexity of its setting and the proportional balance of its shape, scale and volume. In fact, the latter is a somewhat indescribable feature of QIU Fine Jewelry – one really needs to see the pieces to understand exactly this specialism.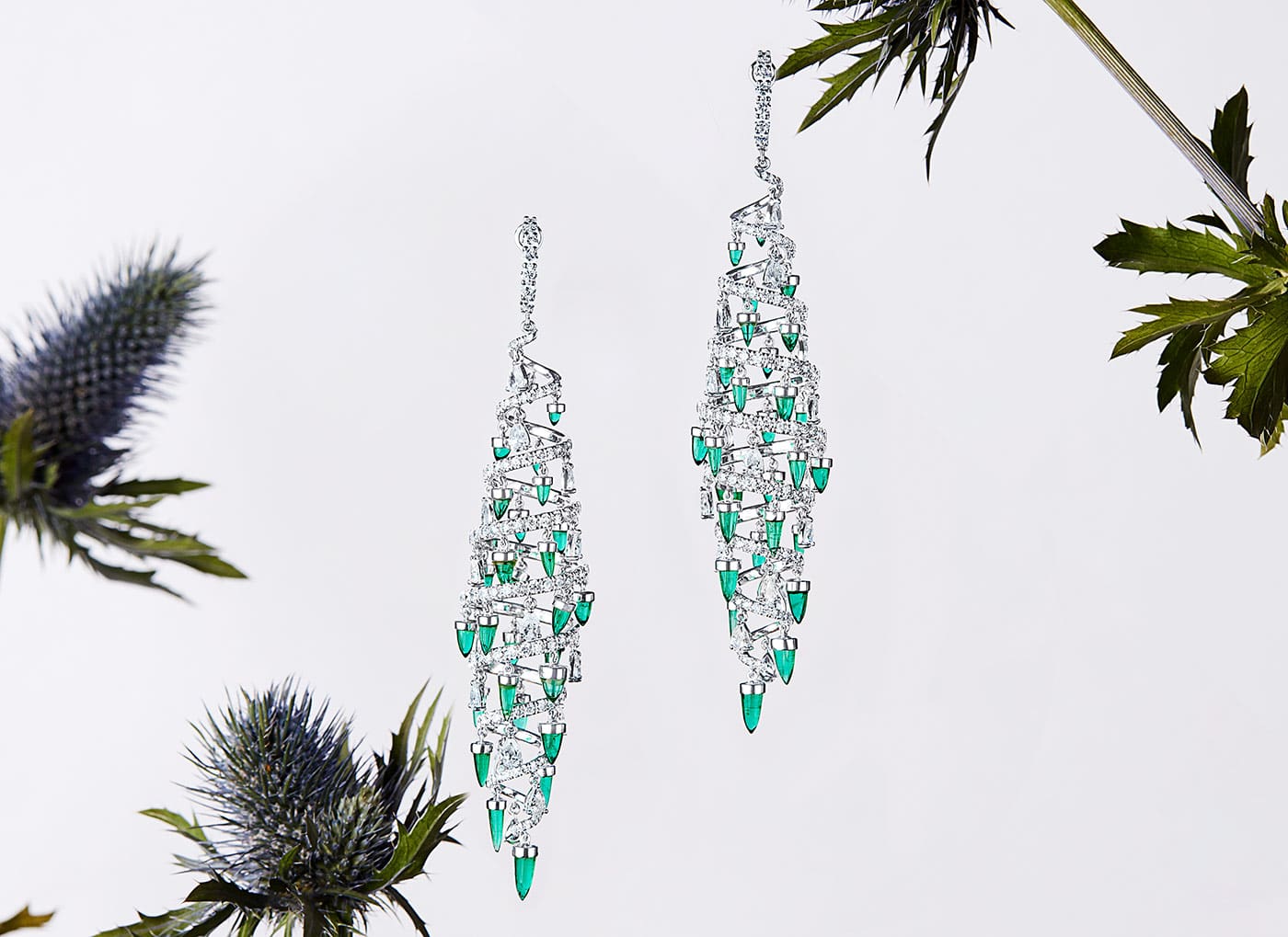 The art jeweller has certainly found the balance in her latest novelties, including a drop earrings with rare trapiche emeralds; a dynamic rough emerald crystal ring with bezel-set baguette diamonds that's evocative of the 1930s; and a pendant that captures a rough emerald – smooth on one side and like a hilly mountainside on the other – in a surround of geometric diamond shapes, accented with emerald-cut diamond drops and then, without warning, a sweeping curve of diamonds at the top left of the frame… it shouldn't work, and yet it does so perfectly.
The jewels that look the most intriguing in my mind feature rough emeralds as a central motif. They undoubtedly bring texture to designs as well as visual interest. They're also marred with interesting inclusions, crevices and contours that all add volume without relying on faceted gems – with extraordinary carat weights – to do this. For QIU Fine Jewelry, the use of rough has been a signature aesthetic of the brand from the very start.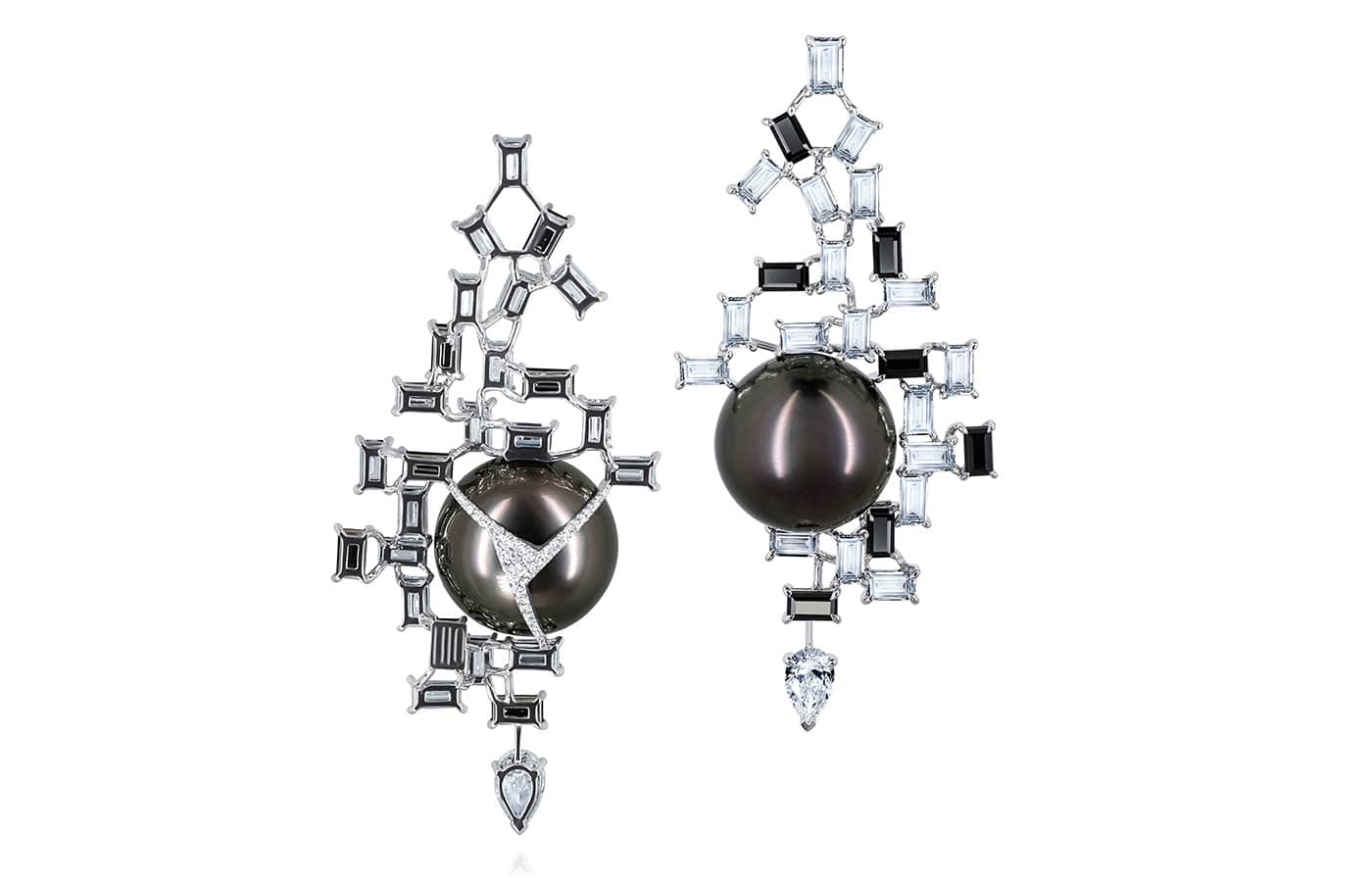 "Designing a ring with a rough gemstone takes more time than using a faceted stone. In all my designs, I chase the beauty in the balance and the challenge is how to balance the rough and create beauty from every angle. It can be chunky, but it needs to be so in an elegant way. Order, balance, the perfect proportions of beauty, the design details… a lot of things have to be thought about together. If everything doesn't present in an elegant way, it isn't beautiful."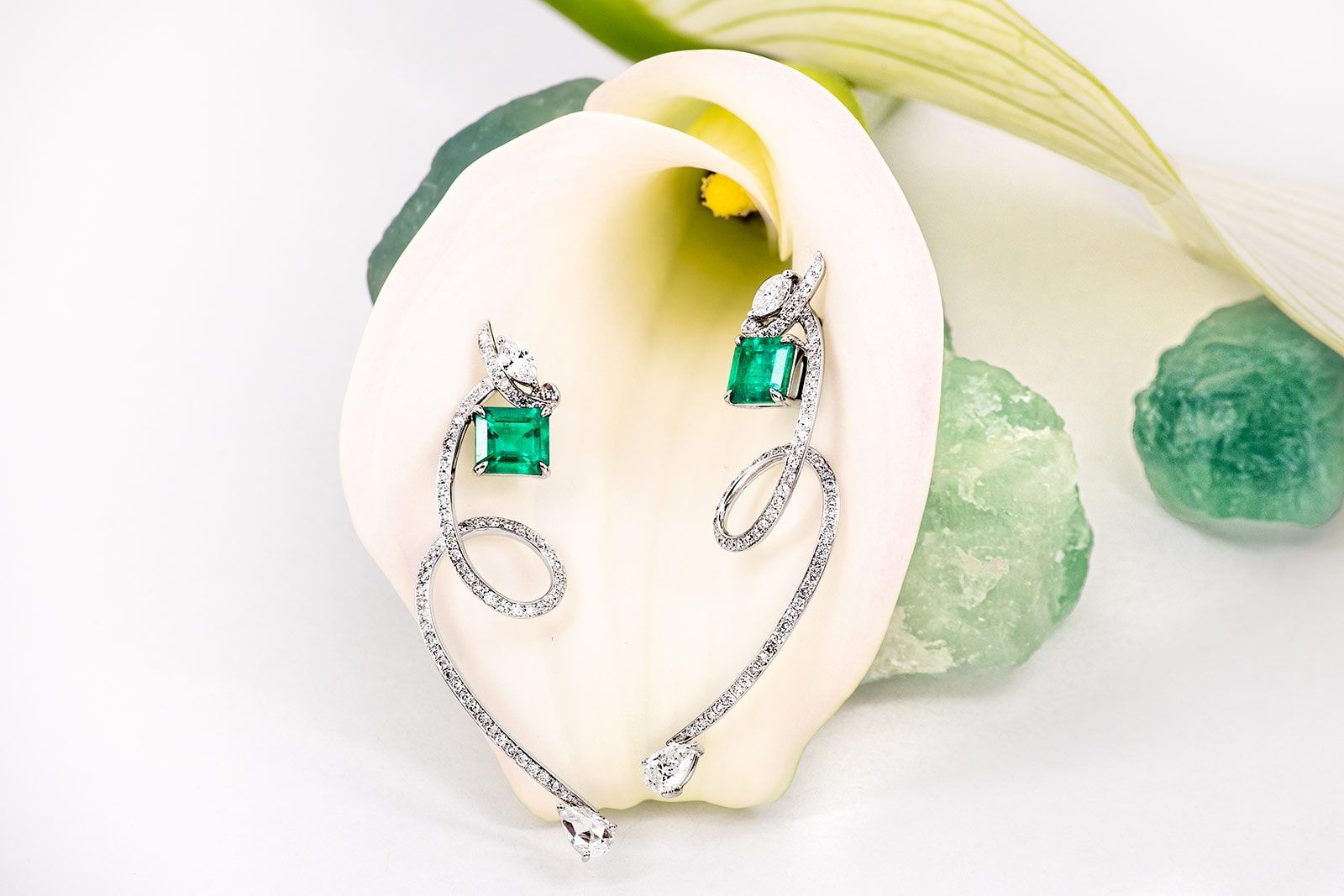 The jewellers that Chaoqiu He works with encounter a lot of difficulties when they try to mount rough crystals. Every time they have to explore a different way of holding the stone I place: some prongs need to be smaller, some larger, and there is a lot of thinking back and forth. "You have to play with your skills," comments the designer. "It is a great challenge and I love a challenge!"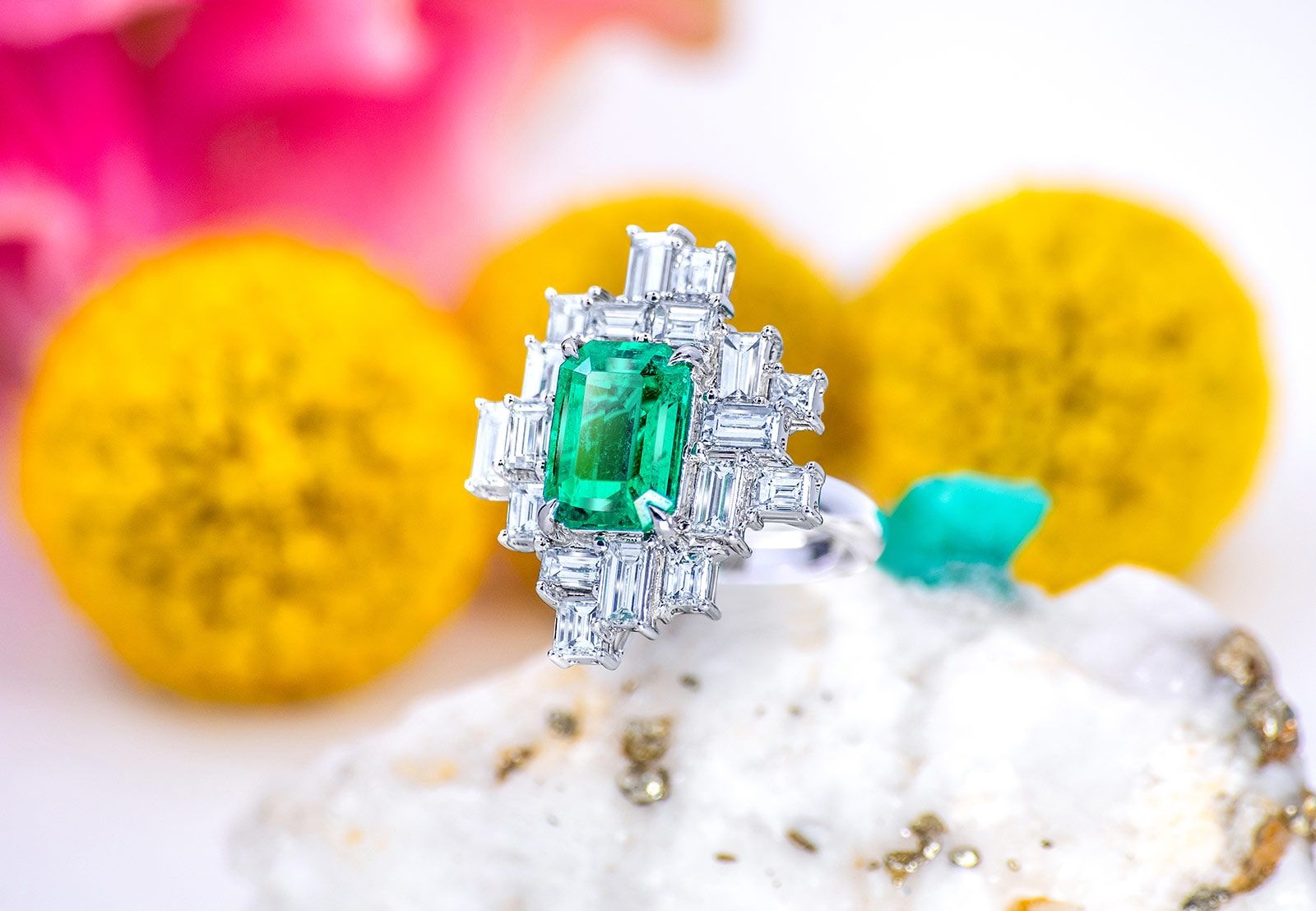 Knowing a little bit about the personal style of the jewellery designer is also a helpful window into her mind, so I asked her about her personal style. "I usually only wear one piece – earrings or a ring. I wouldn't wear both together. It's how I think of beauty, everything has to be balanced. I don't want to wear too much or too little, it should be exactly right. If I wear something, it has to be statement," tells the designer during our interview.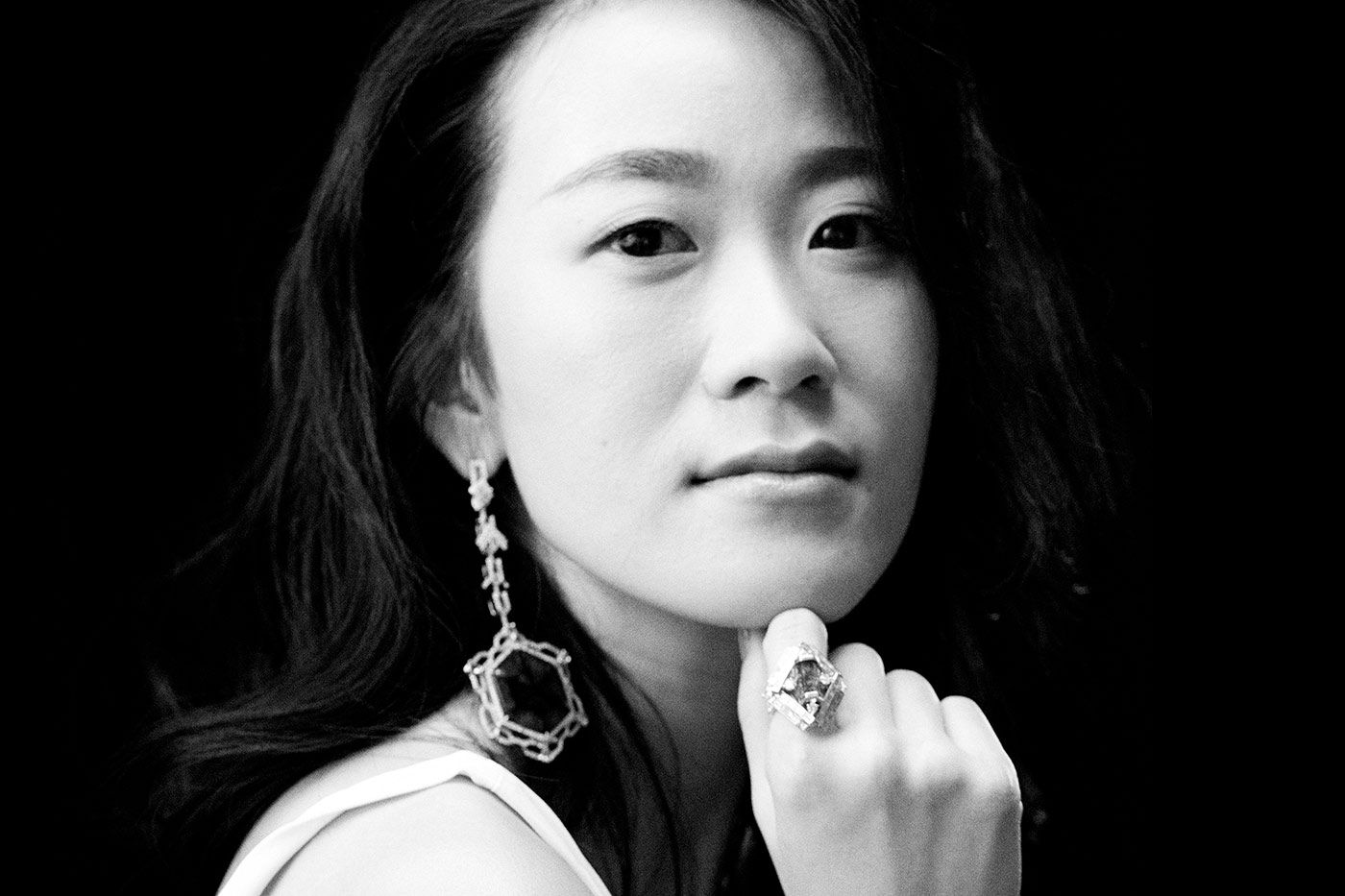 Looking ahead, Chaoqiu has opened a second workshop in recent months and is now in the process of getting her expanded operation on the right path. An exhibition of her work may take place later this year but, in the meantime, we can gaze upon photographs of her jewels and consider the beautiful balance of her creations from afar.