Cool can't be taught; it's innate. So when it comes to design, at least, anyone who expressly starts with the goal of "designing something cool" is likely to fall short. Some people have intuitive flair, while others must wait for the right partner to come along to complete the creative puzzle. For Singapore-based brand State Property, this happened when industrial designer Afzal Imram, and Central St Martins-trained jeweller, Lin Ruiyin, met and were able to push the boundaries of both art and design.
"State Property is a marriage of the two opposite ends of the design spectrum," explains Afzal Imram. "One champions problem solving and rationality within design, while the other is driven by emotion and instinct. It is amidst this conflict that we exist. The tension between the two approaches lends a unique perspective to our jewellery and a fine balance between self-expression and rationality."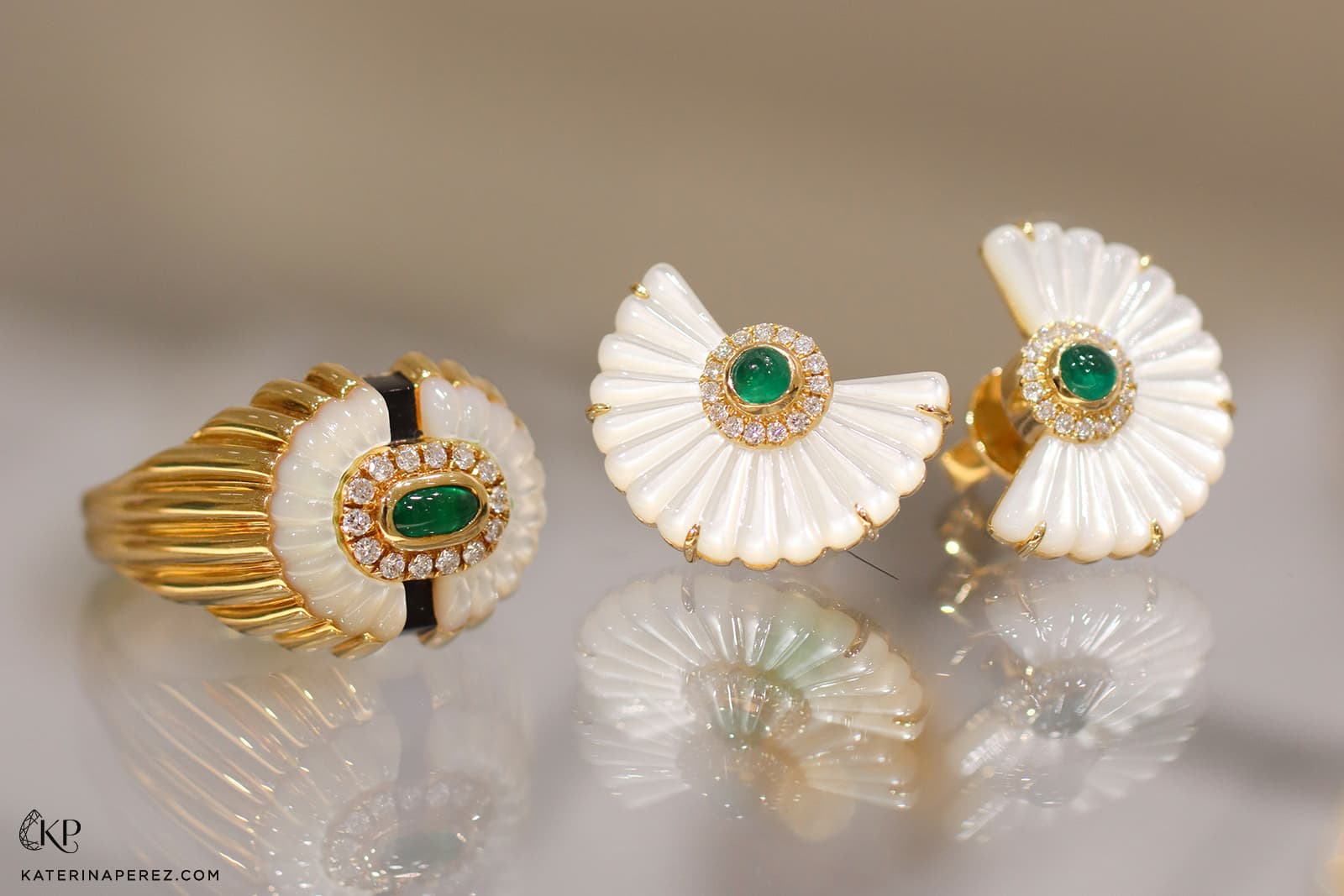 Today, State Property is known for its crisp, streamlined and, yes, cool approach to jewellery. It's urban but not gritty; there's a refinement that's directly linked to its birthplace and the remarkable architecture and modernity of Singapore. Imram describes it as a "melting pot of many cultures" and speaks about how the cosmopolitan nature of Singapore has allowed State Property to learn the tastes of many customers from all over the world. He continues: "As a gateway between the East and West, we are positioned to take the best from both sides of the world and marry them within our work. Our western influences have very much informed our approach to branding and design, whilst our eastern upbringing has influenced our approach to manufacturing and materials."
This theme of duality also repeatedly appears within the brand's storytelling. And I don't just mean the dual nature of its co-founders but also the contrast of nature and science and its use of "structured silhouettes in precious metals juxtaposed against the soft textures of the body". Perhaps that's why its pieces are so covetable; they're neither too strong nor too delicate, too understated or outlandish. They exist somewhere in between. And in terms of aesthetics, State Property says its pieces offer a "contemporary meditation on Art Deco" – a sort of present-day interpretation of Art Deco geometries that ensures pieces can be worn daily and in many layered combinations. Imram continues: "We generally opt for geometric forms but soften it with thoughtful details like the placement of diamonds, or the curve of the ring shanks, for example. We see our pieces as an elevated daily uniform of sorts and hope our pieces will become new-age classics and estate pieces for the next generation."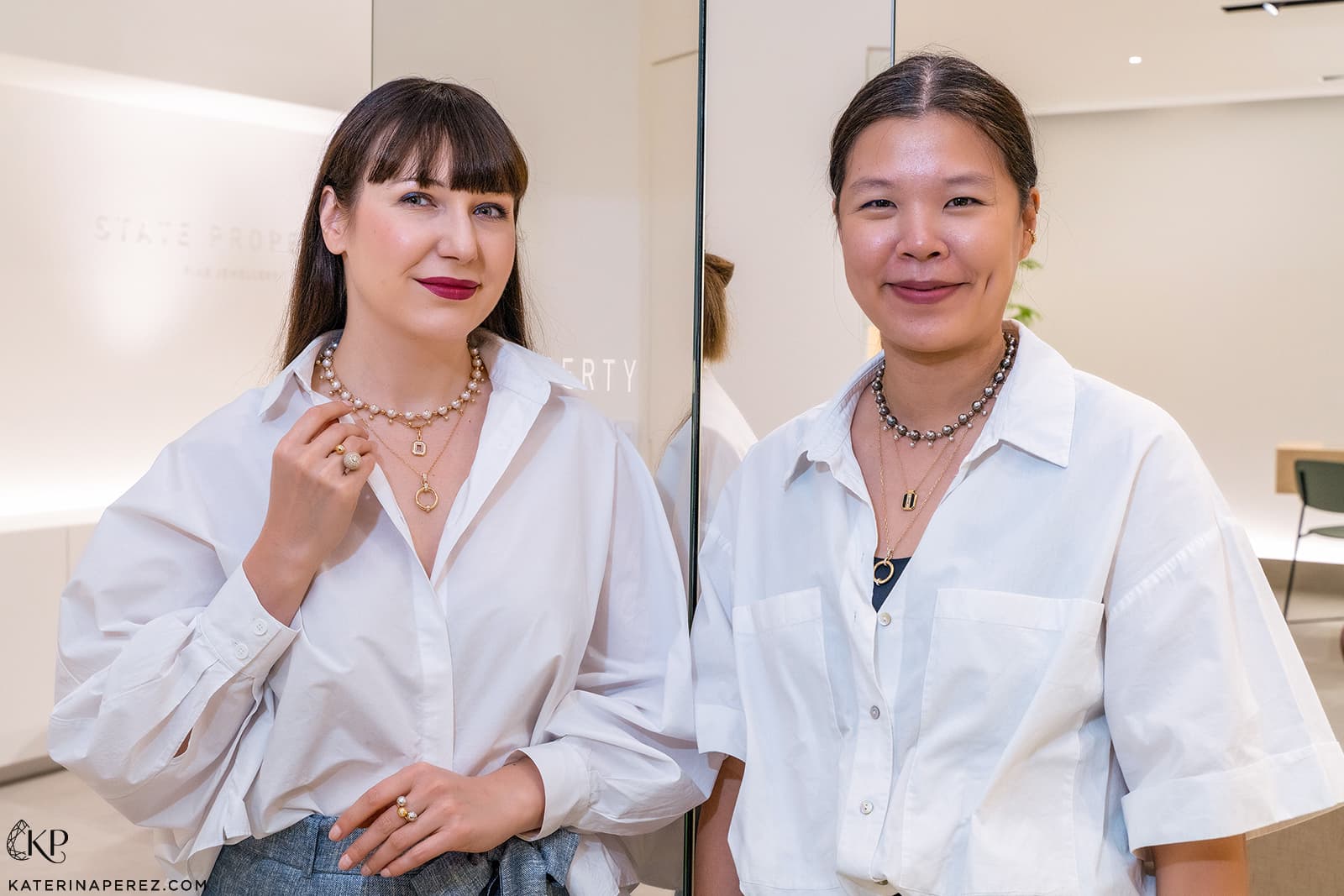 What sets State Property apart, at least in my eyes, is its use of pearls. Its Allegory pearl necklace, for example, takes the classical strand of pearls and transforms it into something more modern. Each spherical Akoya pearl hovers inside a capsule-shaped gold chain link in a way that's suitable for both men and women. Its reinterpreted signet rings also have this unisex appeal. "We would say that the signet rings from our Voyager collection have become somewhat of a signature for the brand," Imram told me. "In particular, the Battuta Enchantress ring, followed by the Aebi Enchantress signet ring. These rings are bold but with restraint, and there's a certain power you feel within the rings when you wear them." His personal favourite is the Drew Full Pavé signet ring because it is "versatile, wearable and quintessentially State Property".
I admire the focus of Afzal Imram and Lin Ruiyin. They understand who they are, what State Property does best and how to adapt their signature design style without losing sight of the brand's core DNA. This is difficult to do when the world changes so fast, and the competition is so fierce! A good example is its sparing use of colour, which tends to centre on peacock, grey and black pearls and combinations of deep green, yellow gold and black. Imram says: "We are both very drawn to colour but can never quite agree on which to use. The only colour combination, besides black or white, that we can agree on is black and green, which is our Enchantress colourway with emeralds and black onyx or enamel that we use across our Voyager collection. Besides the fact that green is State Property's brand colour, there's something about emerald that has captured our hearts."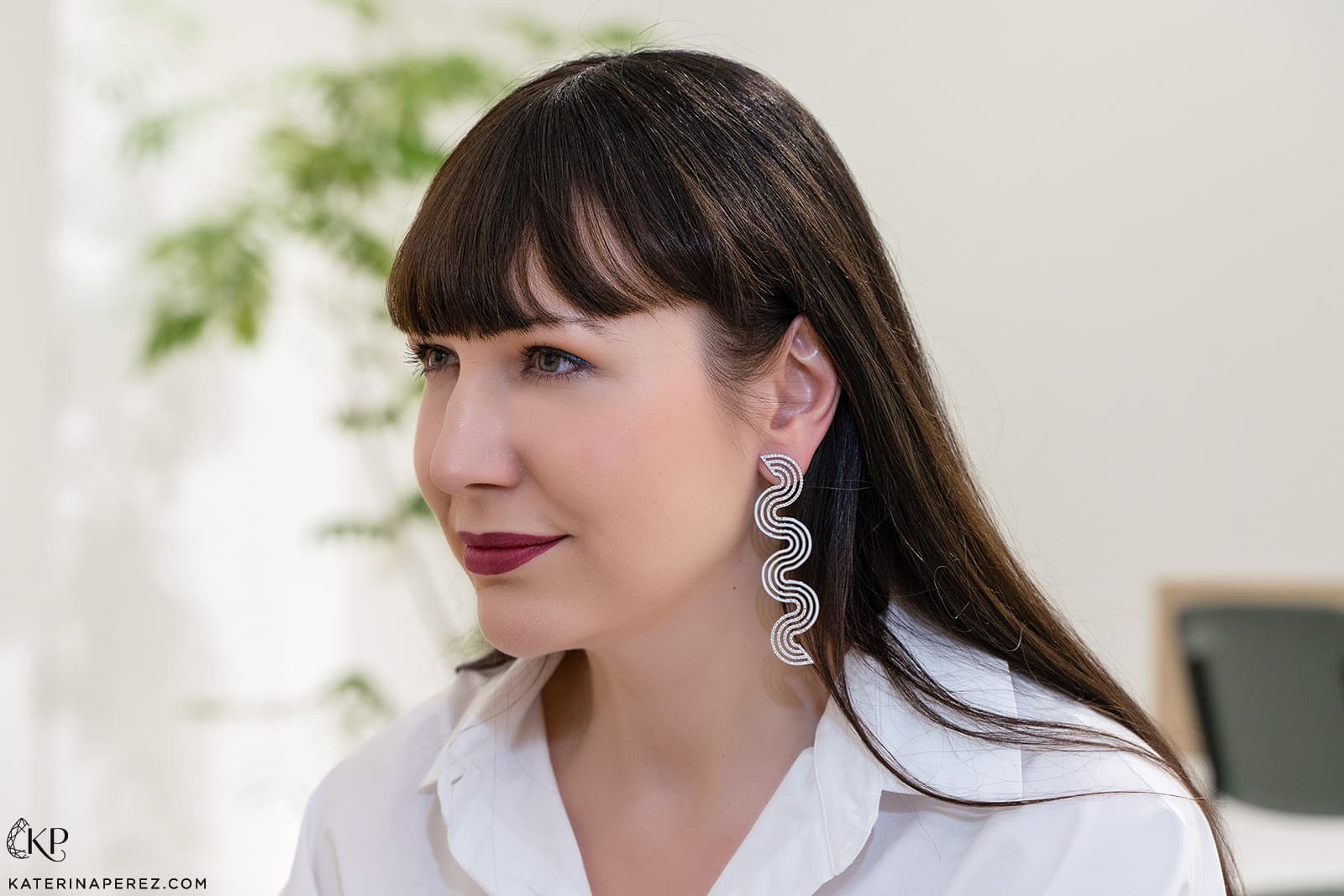 The best place to see these colour combinations is now Takashimaya Shopping Centre on the world-renowned Orchard Road in Singapore, where State Property has recently launched its first boutique. Considering the brand launched in 2015, it has come a long way in a short space of time. When I visited the new store, I was struck by the minimalism of the interior and the gallery-like cleanness of its lines, colours, shapes and finishes. It's almost like entering the minds of Afzal Imram and Lin Ruiyin and being immersed in their idea of what makes great design. There are curved cabinets in neutral shades, minimal adornments, pops of bright yellow in freestanding displays and smooth walls of white cabinets that draw you in to take a closer look. It's the ideal place to present futuristic pearls from the Nemara collection as well as contrasting green, gold and black rings that I tried on in abundance! Crucially, despite its paired-back nature, it doesn't feel stark or cold. The welcome is warm, the lighting is inviting, and there's an atmosphere that anyone of any age is welcome.
This space also serves as a destination for brides-to-be and couples who want to browse the brand's bridal collections and wedding rings. "The main challenge is being original because the blueprint of wedding bands and engagement rings is so strong," Imram adds. "For wedding bands, we have really looked into the idea of nesting rings. We don't like how traditional nesting rings look like they are missing something when worn without the engagement ring. So we've designed what we call Stacked Rings that look great on their own but stack very nicely with various diamond rings." Another signature of its bridal offering is the Picot ring design, which has a naked gallery that allows the full depth of the diamond's pavilion to be viewed from the side. It ties into the brand's clean and minimalistic energy and its interest in architecture and structure to great effect.
So, what's next for State Property? "We are looking forward to growing our presence in the US and the Middle East in the coming years," Imram explains. "We are also looking forward to a year of collaborations next year to expand State Property's repertoire a little and to keep State Property at the forefront of fine jewellery." Considering the strength of the brand's current 'repertoire', I can't wait to see how this evolves over the next 12 months. After that, perhaps I will need to plan another trip to Singapore and the Takashimaya Shopping Centre.