Around 250 jewelled headpieces were curated by Stéphane Bern and Christophe Vachaudez and displayed alongside a selection of exceptional sovereign jewels which contribute to the narrative of Chaumet's relationship with royalty. Some of these rare creations are being exhibited publicly for the first time, with an incredible sum of contributions from 15 museums and 40 private lenders - including that of HSH Prince Albert II and HM Queen Margrethe II of Denmark.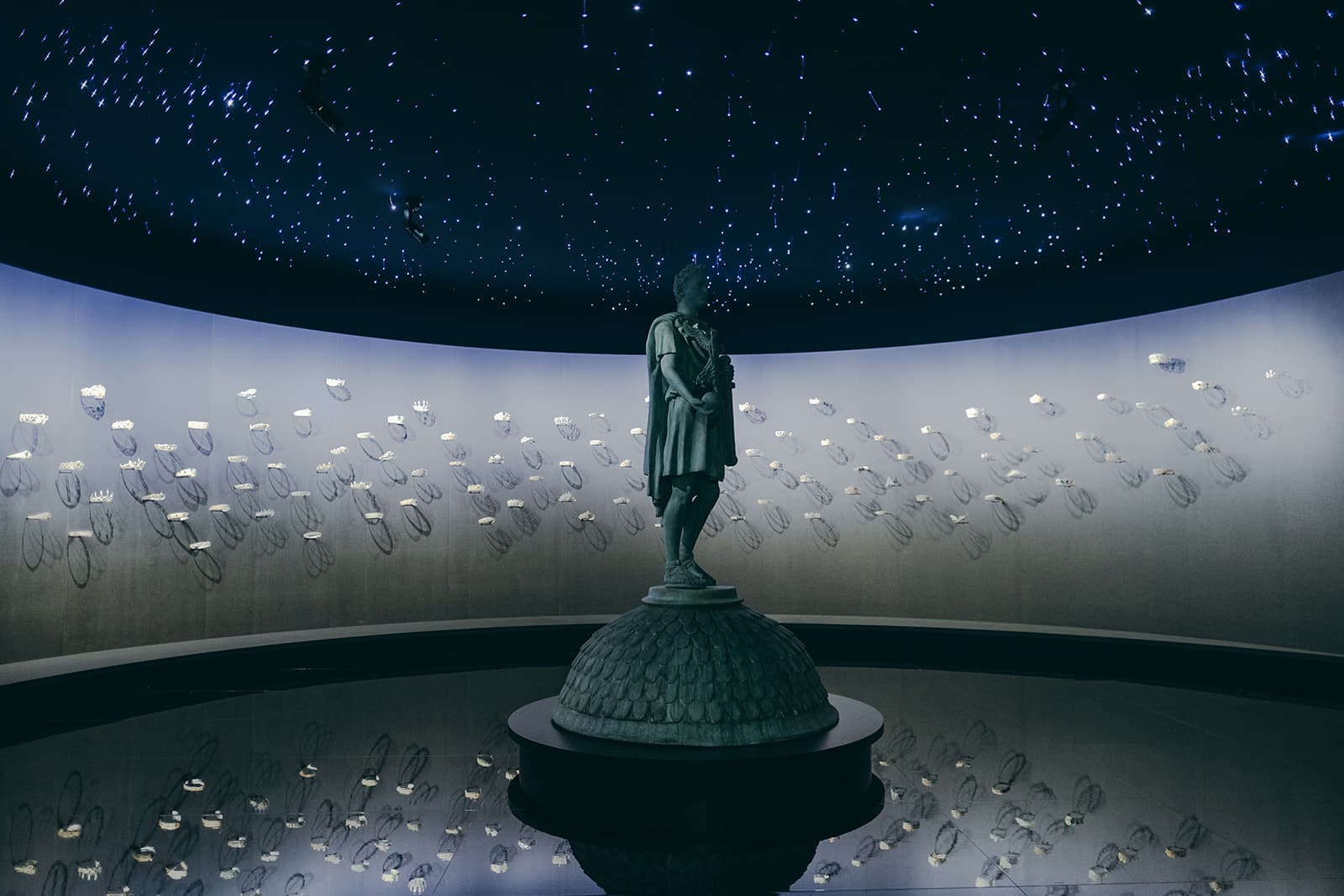 The exhibit begins with Napoléon I choosing to signify he and his wife's importance and gravitas through the Empress Joséphine's commission of Chaumet tiaras. These designs typified the concept of 'imperial' through the creations of Chaumet's founder Marie-Étienne Nitot. Following this, the exhibit chart Chaumet's evolution into becoming the jeweller to many European courts, through the symbol of wealth and stature which the tiara became.


It holds a special significance in the jewellery pantheon as the most ornate and grandiose type of jewellery that it is possible to wear. The inextricable link between royalty, weddings and tiaras is one which continues to fascinate, and the popularity of this exhibit only serves as proof of this fact.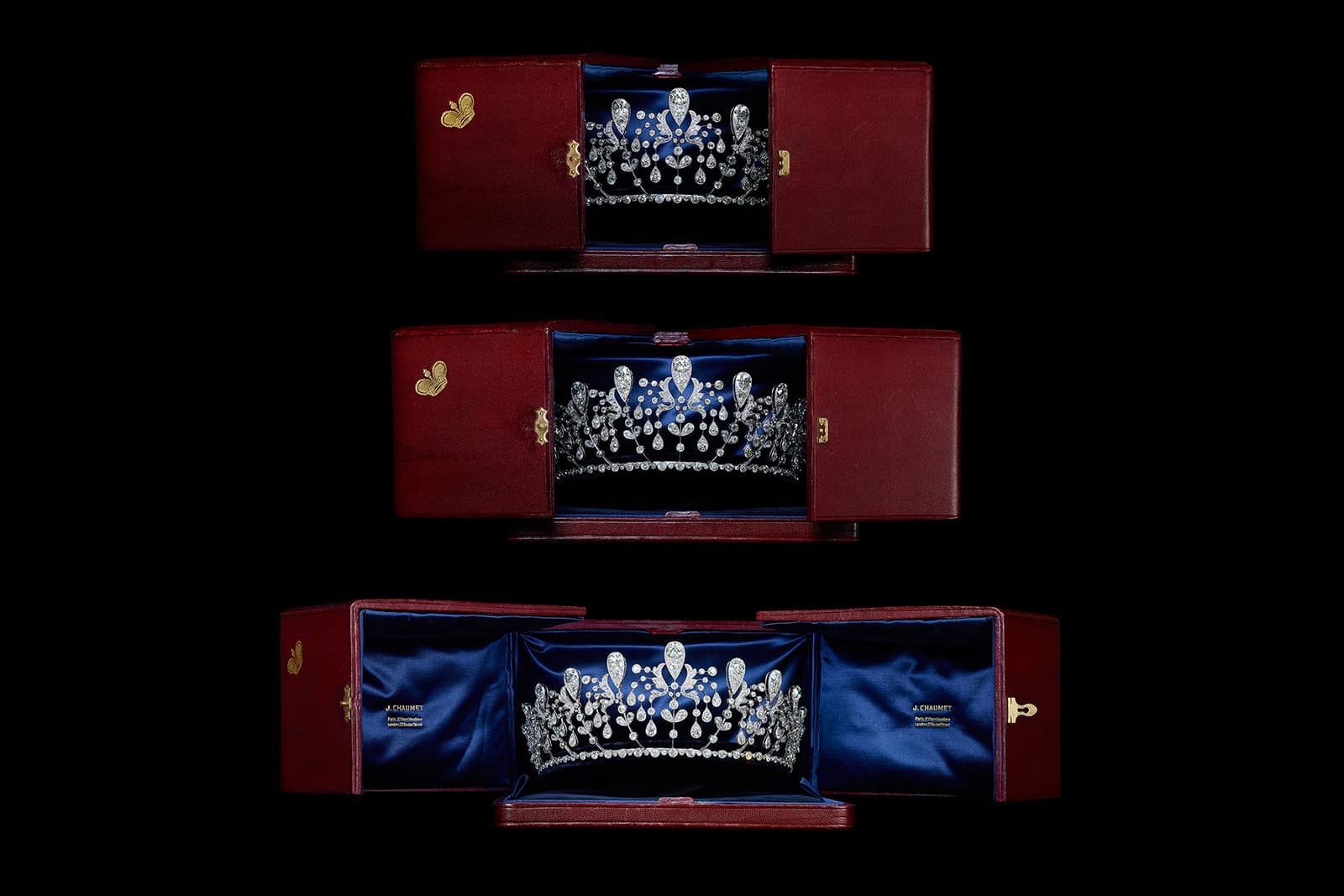 Traditionally, the crowning glory of the wedding basket gifted to brides during the 19th and 20th centuries was the tiara. Not only was this jewel a sartorial nod to social standing of the wearer, but it also conveys the identities of the two merging families. Tiaras were often redesigned and updated and could be so grandiose that they allowed for their components to be broken apart into smaller, more wearable gems. The sheer size of the tiara also allowed for the possibility of transforming into numerous other jewellery pieces: most commonly brooches, earrings, and even necklaces.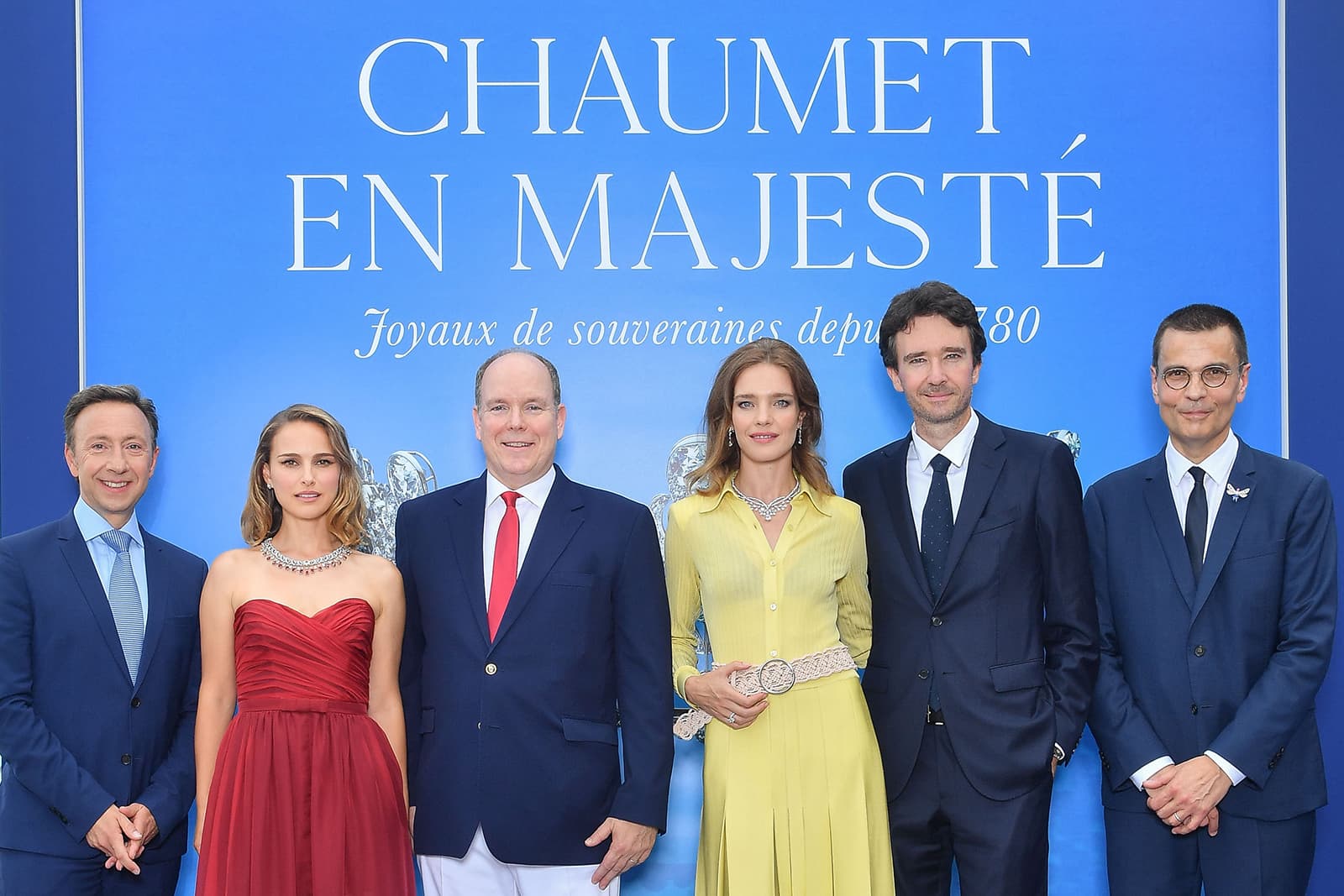 Traversing the bejewelled headwear which Chaumet has created across its illustrious history, pieces such as the 'Pansy Flower' tiara circa 1850, the 'Radiant Sun' aigrette from 1916, lead all the way up to the modern masterpieces like the 'Vertige' tiara created in 2017. Examples of regal pieces of high importance can also be found in the exhibition, among which are the incredible emerald and diamond tiara of Princess Henckel Von Donnersmarck circa 1900, and the resplendent 'Pinks' tiara ordered by Mrs. Henri de Wendel from 1905.
The opening of 'Chaumet in Majesty: Jewels of Sovereigns Since 1780 ' was rather grand, with CEO of Chaumet Jean-Marc Mansvelt being joined by such notable names as HSH Prince Albert II, celebrities Natalie Portman, Bérénice Bejo, Liu Yifei, Natalia Vodianova, Song Hye Kyo, Tsubasa Honda, Salma Abu Deif, Rym Saidi and Gala Gonzalez - all wearing Chaumet jewels to celebrate the occasion.