In the jewellery selection below, you will find pieces to suit every taste, ranging from everyday gold jewellery all the way to work comprising extremely rare Burmese rubies. Each piece is created by a niche designer or a brand with a unique approach to jewellery style. As you can see, I deliberately did not include famous brands in my selection - the work of these houses can be seen in the pages of any glossy magazine. I wanted to use my insider knowledge to offer you something more exclusive.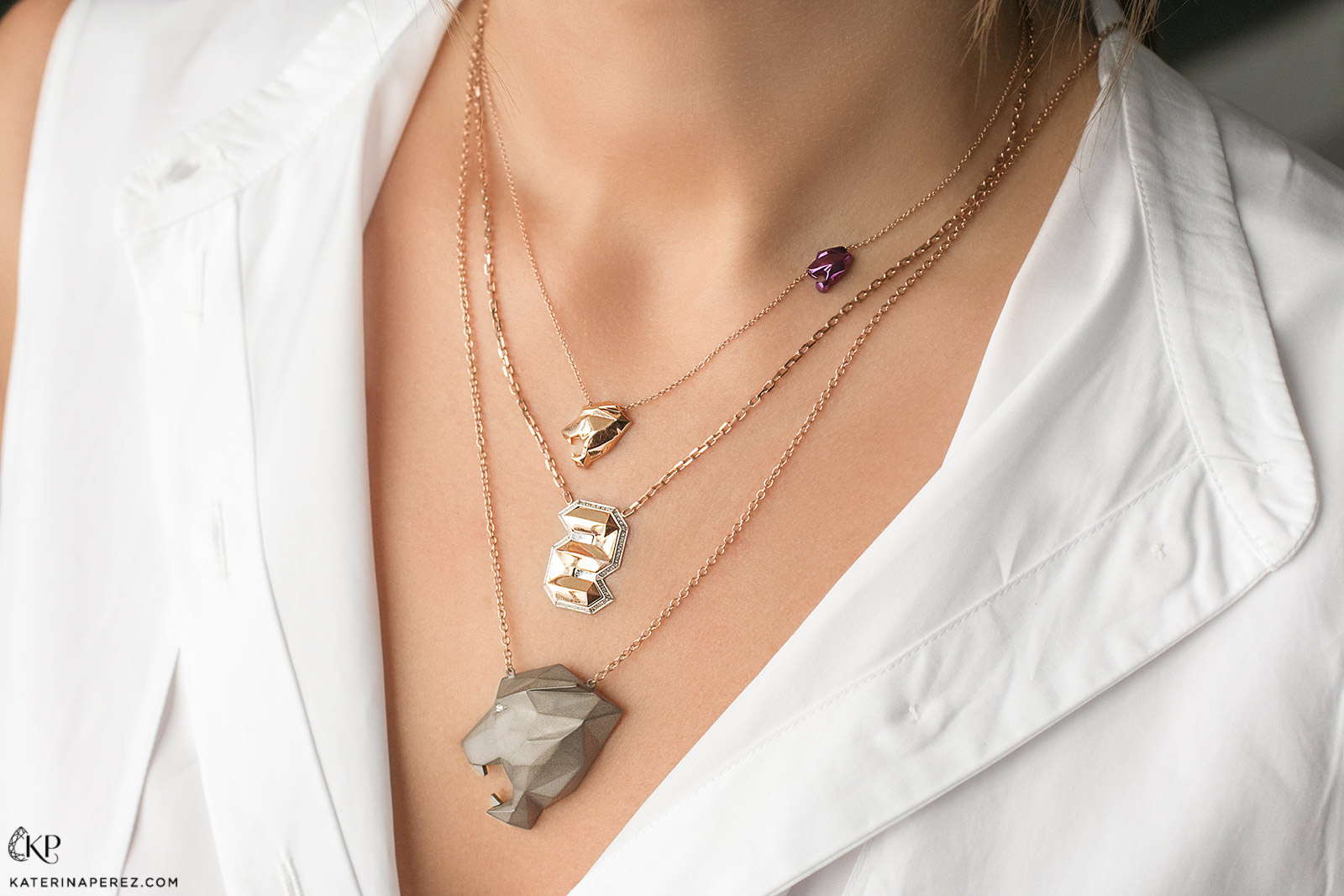 If you like to wear jewellery with dominating gold motifs, then you may have already come across the leading Greek brand 'Ilias Lalaounis' or the American company 'CADAR', the latter of which has become a favorite of many of Hollywood's biggest names. The founder of VMAR - Maral Melhem - also explores gold in her work in the form of stunning three-dimensional jewels: a panther's muzzle, geometric hearts, and lucky numbers pendants.
Fantasy designs are at the heart of the Dubai brand 'Aisha Baker', a London - based brand 'Never Not' as well as British designer Solange Azagury-Partridge. Thanks to the humourous undercurrent that can be found in their collections, as well as the use of a wide range of precious stones and enamel in a diversity of different hues, the jewellery of these three companies invariably evokes smiles and joyfulness among their customers.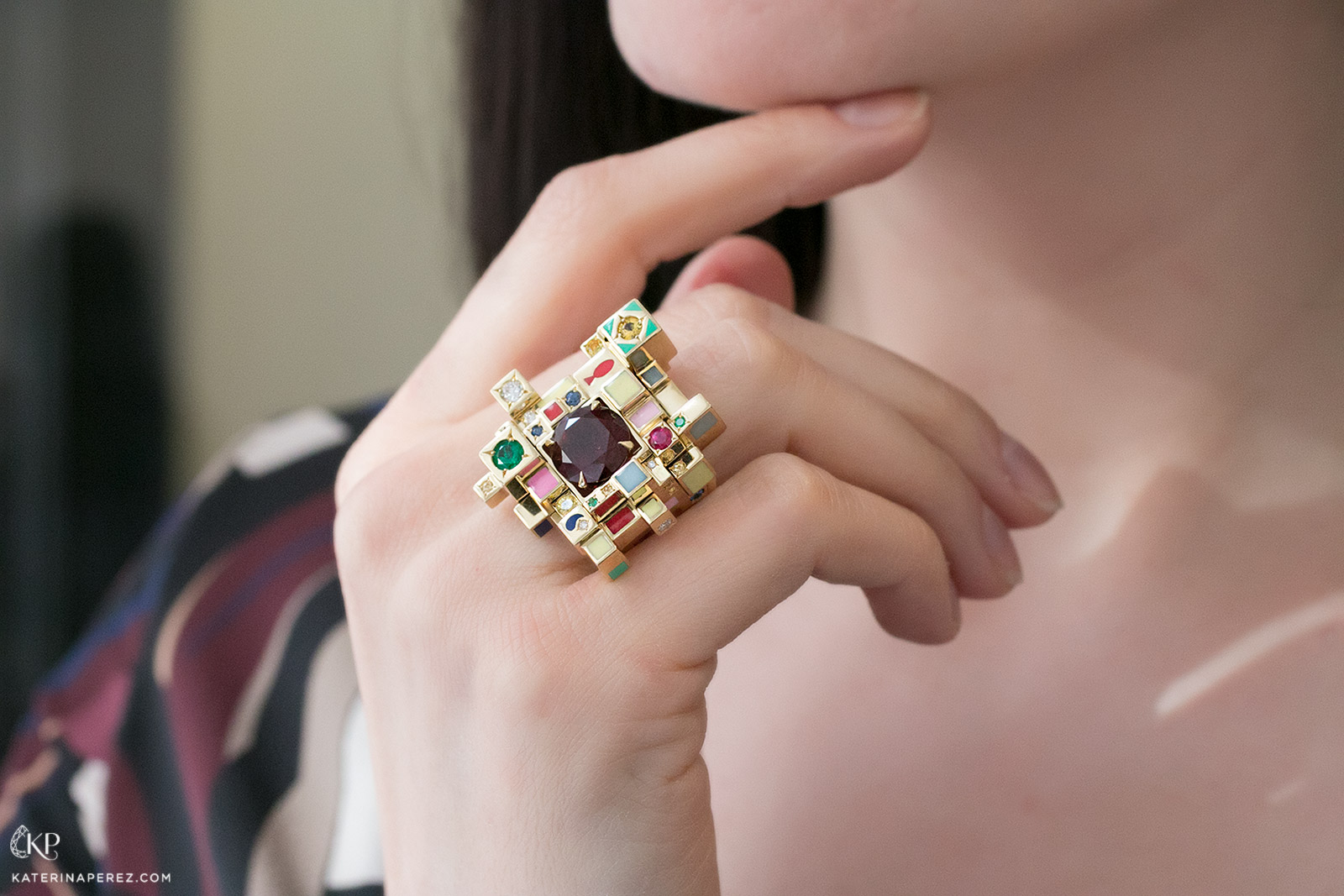 Looking for precious talismans? 'Tabayer' is the right brand for you. The founder, Nigora Tabayer, has already won the love of celebrities the world over for her signature use of the esoteric symbol of the protective eye in her necklaces and bracelets. Her jewellery becomes even more enchanting thanks to her use of only the finest stones: diamonds, emeralds and sapphires.
If you are looking for jewellery comprising precious stones, then I would recommend you explore the collections of Margot McKinney. Living in sunny Australia, the designer loves bright colors and is not afraid to combine a wide variety of precious stones in a single piece, a technique that her jewellers jokingly refer to as "Margot's Pavé".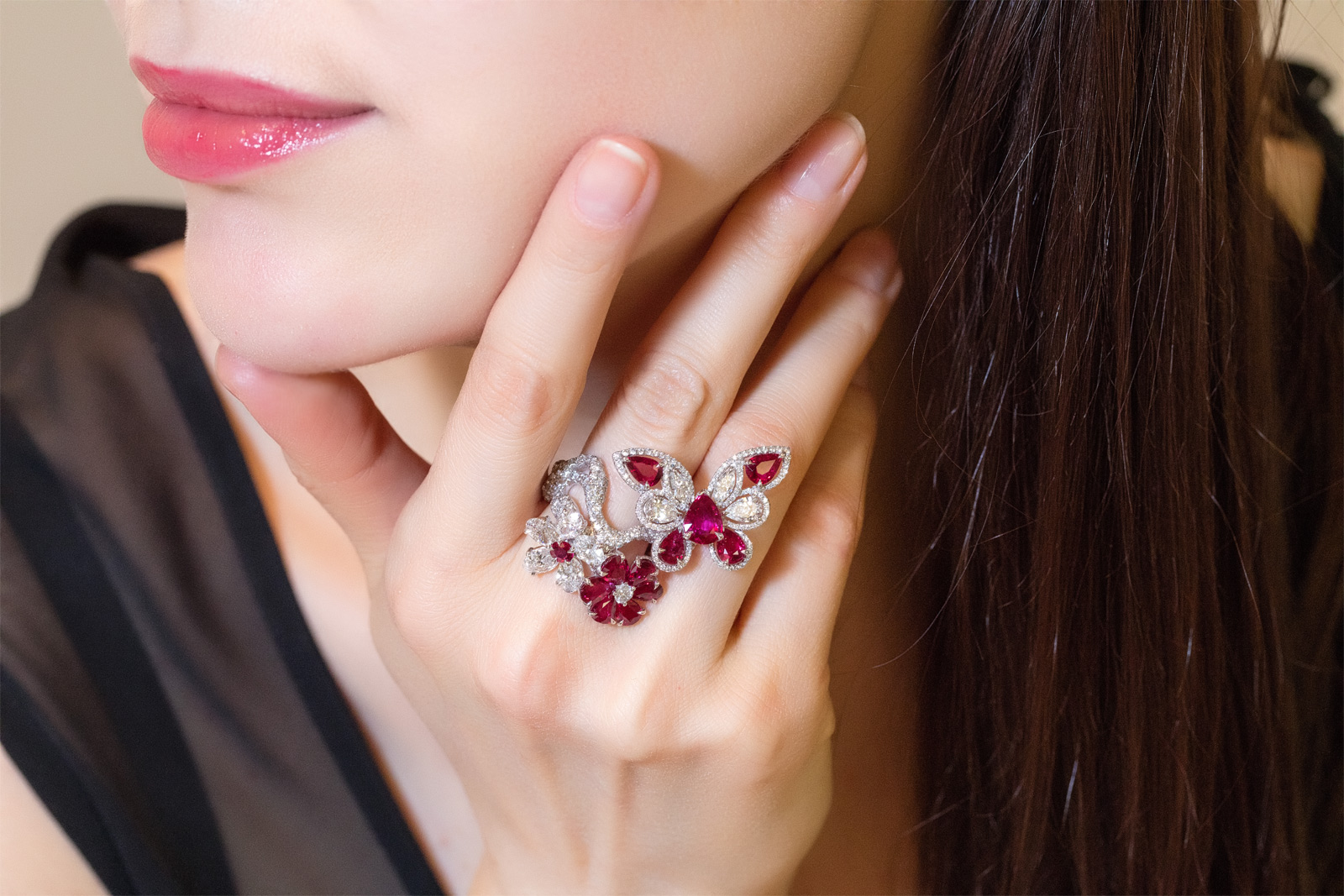 Finally, I would like to draw your attention to the investment-grade jewellery created by Faidee. This brand is now run by Ravi Lunia, whose family have collected only the finest unheated Burmese Rubies for the past three generations. It is exactly this that has allowed Faidee to become the indisputable market leader in jewellery that features this rare collectible gemstone.
A Christmas present is, of course, a declaration of love and affection for those we care most about. Make sure to choose the kind of jewellery that reflects your feelings for the people you hold dearest.