Jewelled watches often fall into certain categories that, although not necessarily declared, help the eventual owner decide which events they can be worn to. The 'cocktail watch' is less glamorous than, say, a high jewellery timepiece or a gem-studded secret watch that truly belongs on the red carpet. Cocktail watches are typically worn for a touch of refined glamour when there's still a note of informality in the dress code, perhaps at a luncheon or an early evening ceremony. Those who are looking to make a sartorial statement will certainly find something to love in the cocktail watches I have chosen below.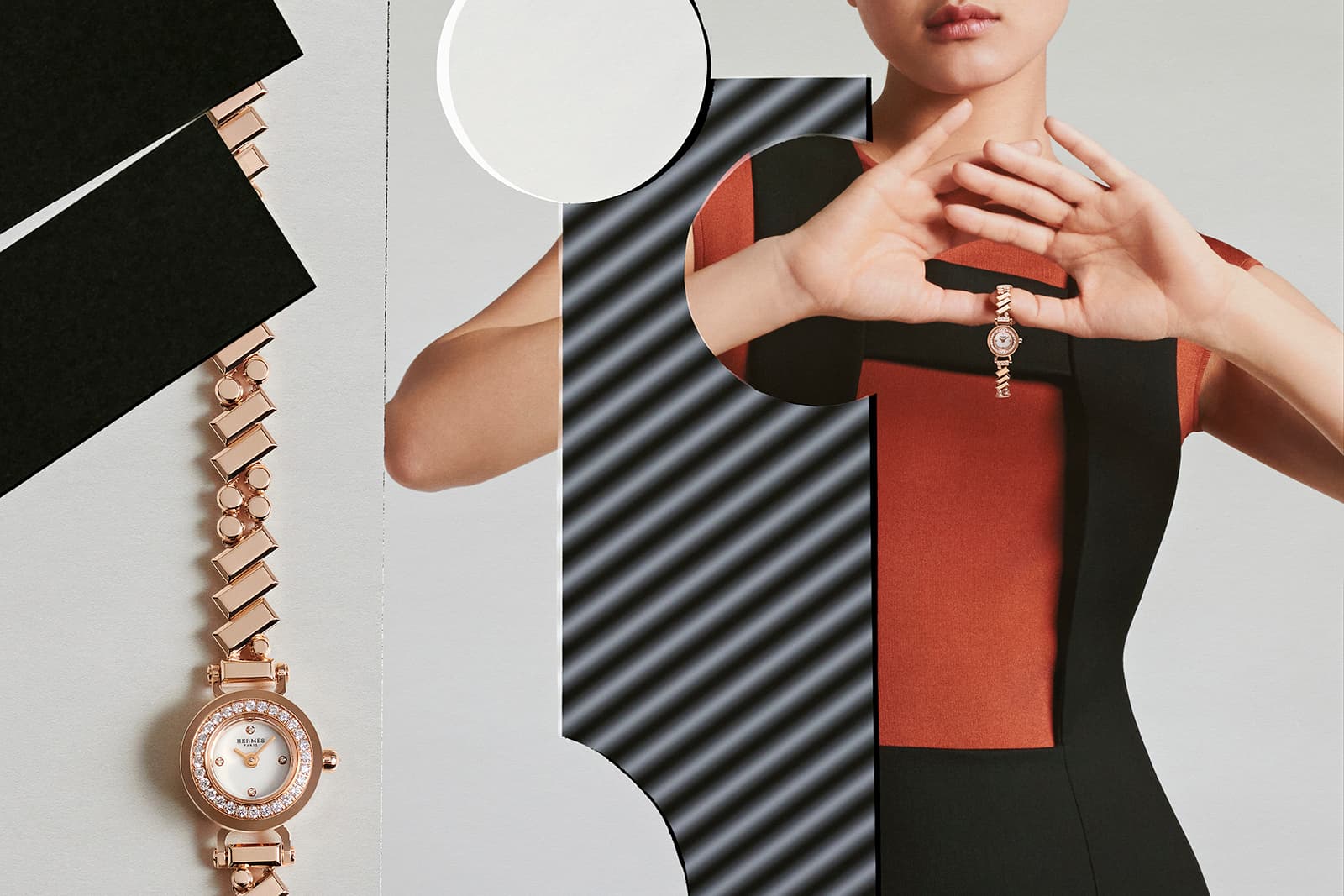 The camellia was Gabrielle Chanel's favourite flower and it's been an emblem of the House of Chanel since the early 20th century. In fact, this bloom is so ubiquitous among Chanel's collections I am often excited to see how it will appear next, and in what incarnation. The ability to reproduce and surprise at the same time is a skill indeed. Right now, it's the Première Extrait de Camélia watch that's demonstrating a new outing for the camelia, this time as a charm with either a round brilliant-cut diamond centre stone or fully pavéd. These charms are affixed to the brand's signature octagonal-shaped case – reminiscent of the lid of a bottle of Chanel N°5 – with a sleek satin strap and minimalistic dial in black or pavé diamonds. There's also a matching Extrait de Camélia ring, also with a camelia charm, for anyone who is as enamoured with camelias as Mademoiselle Chanel herself.
The Chaumet L'Épi de Blé secret watch, known more colloquially in English as 'Precious Wheat,' is a pristine example of cocktail finery. The maison has been producing timepieces since 1811, so it is safe to say that it knows a thing or two about creating watches with the ideal balance of form, function, and surprise. Using its recurring ears of wheat motif as a starting point, this new piece features a brushed-yellow gold and pavé diamond dial cover that makes the wheat appear like it is being tussled by a summer breeze. Beneath is a black aventurine dial, diamond-set bezel and an automatic movement, complemented with a black satin strap and a diamond-set buckle. Trust Chaumet to take humble wheat and make it into something luxurious!
Chopard has returned to the design aesthetic of the 1960s to create its L'Heure du Diamant watch, which has a feminine cushion-shaped case set with a halo of diamonds. The dial itself is simple and refined – just a set of diamond hour markers atop a slice of iridescent mother of pearl. Surrounding this is where the glamour begins, with 4.44 carats of brilliant-cut diamonds creating a halo that goes beyond the normal bezel, set in 18k white gold. Anyone familiar with the maison will notice its emblematic tree bark texture on the bracelet strap (it is very flexible thanks to the way the gold is 'knit' together), which is a reference to the 1960s and the Hollywood starlets who made the decade so abundant. However, I think you'll agree with me that this new timepiece doesn't just feel vintage… it's got an air of modernity to it too. Therein lies the power of Chopard and its 'Artisans of Emotion'.
The Hermès Faubourg Polka watch is the very definition of petite but, as is often the case, the smaller you go, the more challenging the craftsmanship becomes. There's a lot to examine about this timepiece, especially the bracelet strap that consists of interwoven dots and lines, so the finished creation is neither straight nor curved, just a juxtaposition of the two. Hermès describes it as reminiscent of abstract art, but the Faubourg Polka reminds me of Morse code. I am sure, reader, that you will interpret something else in its construction. It's available in five versions – white or rose gold, gem-set or paved with diamonds, depending upon your preference for sparkle, with carat weights that range from under one carat to approximately five carats. It's hard to believe that such detail can be created to spotlight a dial that's just a 15mm! This watch definitely blurs the line between a bracelet and a timepiece, making it the ideal accompaniment to other slimline pieces on the wrist of a cocktail party attendee.
Of course my dream (and I am sure yours too) is to own an entire wardrobe of these diamond-set delights, as well as daytime timepieces and high jewellery creations that suit every eventuality. Just as one might carefully select their rings, earrings and necklaces, watches deserve the same care and consideration… even if that is only in one's imagination.