American architect Peter Marino has decorated the new Dior boutique in the best traditions of opulence and elegance. To create a modern and stylish decor, typical of luxury homes, Marino furnished the shopping area with silvery tones, diluting them here and there with bright splashes of colour. Silk carpets, elegant furniture and art objects (it is impossible to not notice the 'Distant Cousin' sculpture by Tony Cragg at the foot of the stairs) convert the boutique into a grand Parisian townhouse, where luxury lives. Spacious rooms with men's, women's and children's fashion, footwear, accessories, jewellery, perfume and even homeware, which is represented in the UK for the first time, are spread across four floors.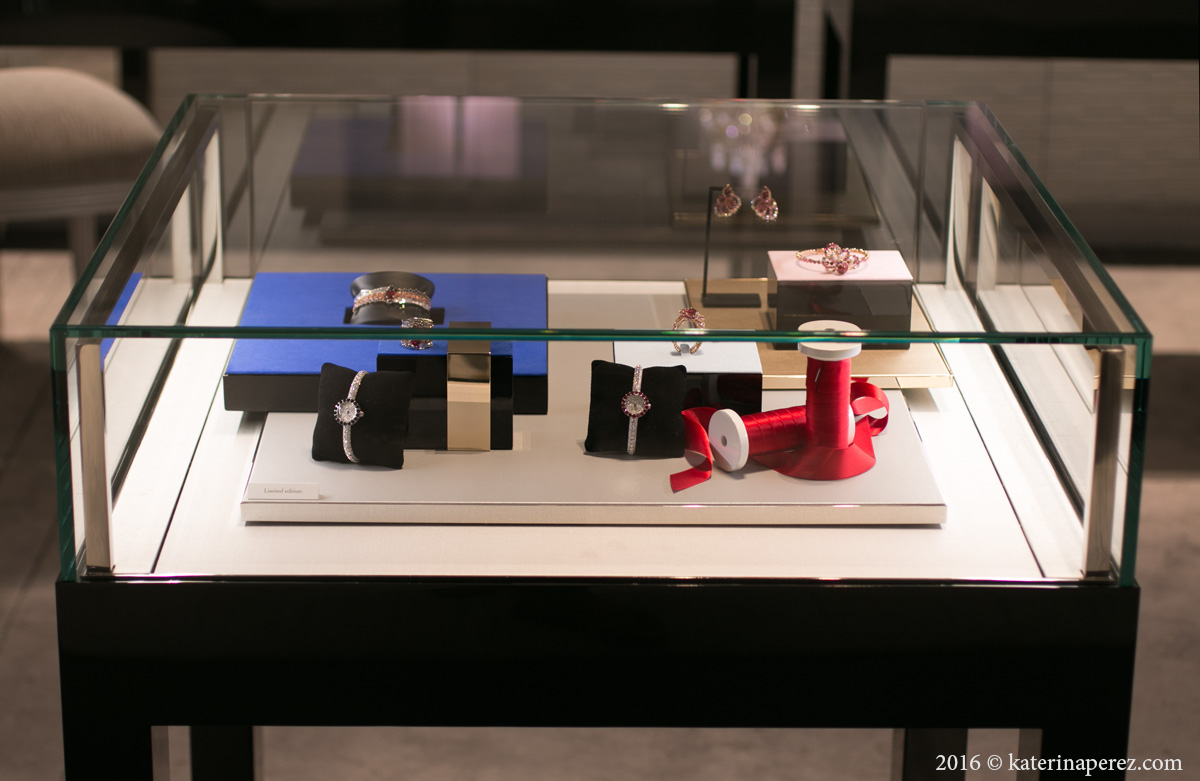 Dior has presented several new pieces of jewellery from the Archi Dior collection as well as La D de Dior and Le Grand Bal watches, all in limited editions, for the new boutique's opening. The new models, though belong to existing collections, are distinguished by their red-white-and-blue colour scheme that was inspired by the very British Union Jack. Jewellery novelties include an elegant Milieu du Siècle bracelet, ring and earrings, as well as the Archi Dior Bar en Corolle wide band ring. They are decorated with blue or pink sapphires, rubies and diamonds, depending on the colour combination.
Among the new watch models is VIII Grand Bal Plissé Soleil with a 36 mm case, which is made in pink gold with a dark-blue or rich red dial and alligator strap. Each of these was created in the limited number of eight pieces. Another model, the La D de Dior Précieuse high jewellery watches, are made in two colour combinations and are one-of-a-kind pieces. Their elegant circular 21 mm dial is decorated with rubies or blue sapphires, as well as more than a thousand diamonds totalling 8.3 carats.
I hope that after reading this article, you would want to visit the boutique and get a feel of Dior's luxury ambience.