Nourah studied English literature and graduated from King Saud University in Riyadh. She then moved to London, where she spent a year taking various arts and crafts classes. Later, she did a little interior design, but it was just a matter of time before destiny led her to jewellery making.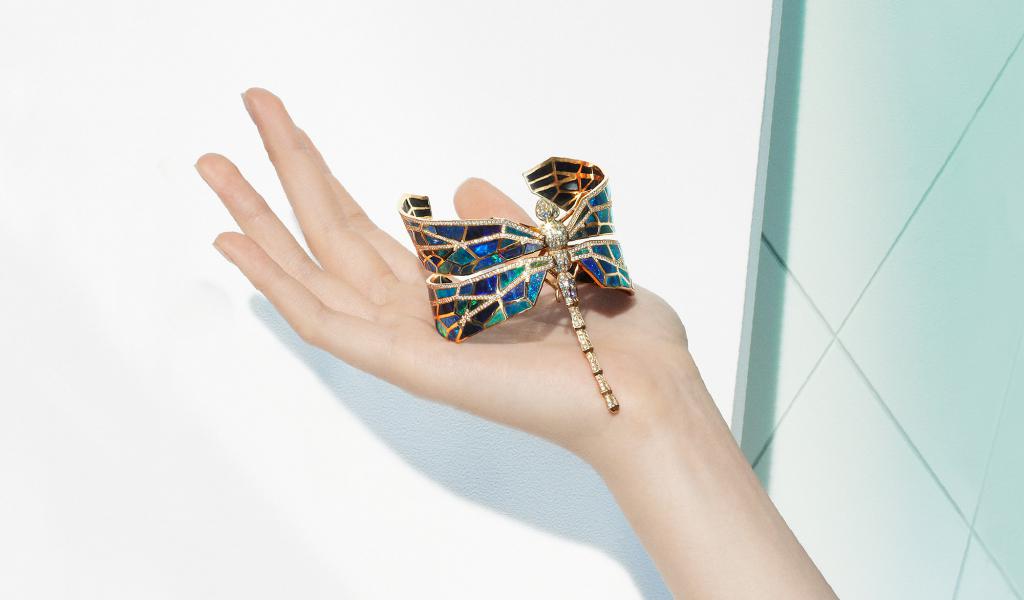 "I have always been fascinated by jewellery and often found myself wanting to redesign pieces I had seen. First, I started creating pieces for myself, those that a young active woman of my age would wear," recalls Nourah. "At the beginning, it was just a hobby. As a child, I had spent many afternoons with my mother on Bond Street in London and the Place Vendôme in Paris, visiting the most beautiful boutiques and simultaneously learning about stones. I believe that was how I developed an eye and a love for beautiful stones and high-jewellery craftsmanship."
It was not long until Nourah, who was passionate about jewellery craft, got an apprenticeship at Georland, one of the finest jewellery ateliers in Paris. Having vitnessed every step of the jewellery-making process she started creating more elaborate pieces, which inevitably caught the eye of family and friends. "I wore an elaborately designed ring at a family wedding. Many guests noticed it and soon commissions started coming my way. On multiple occasions, people would bring their own stones, some of those were truly spectacular. It was a dream come true from the very beginning," says Nourah, smiling.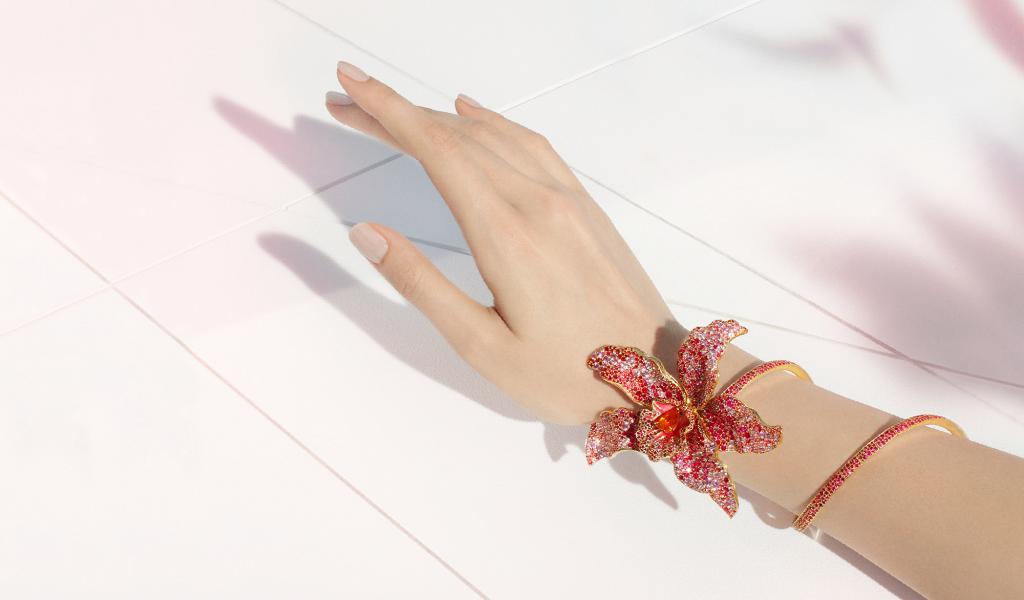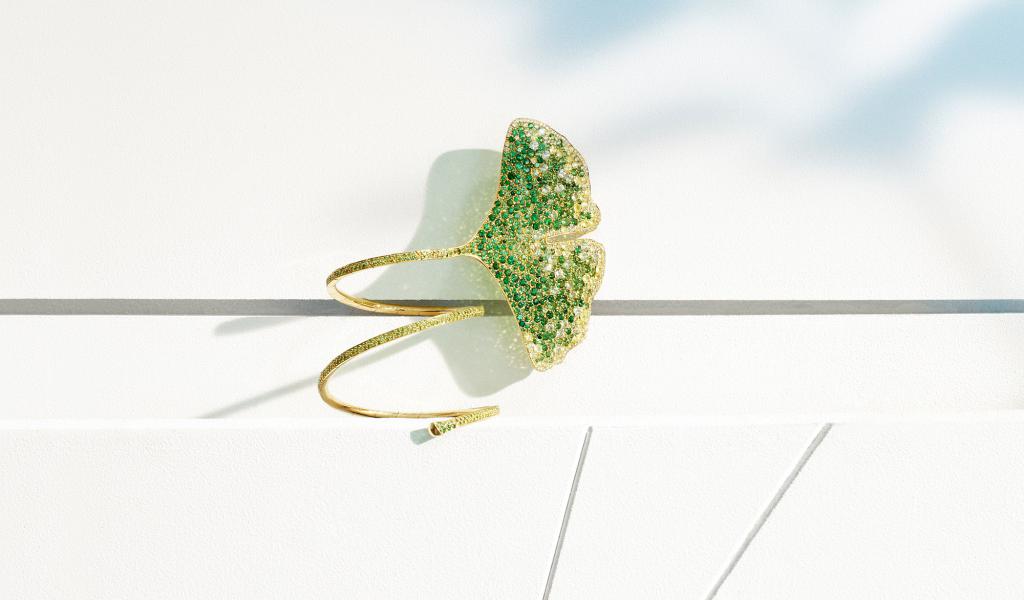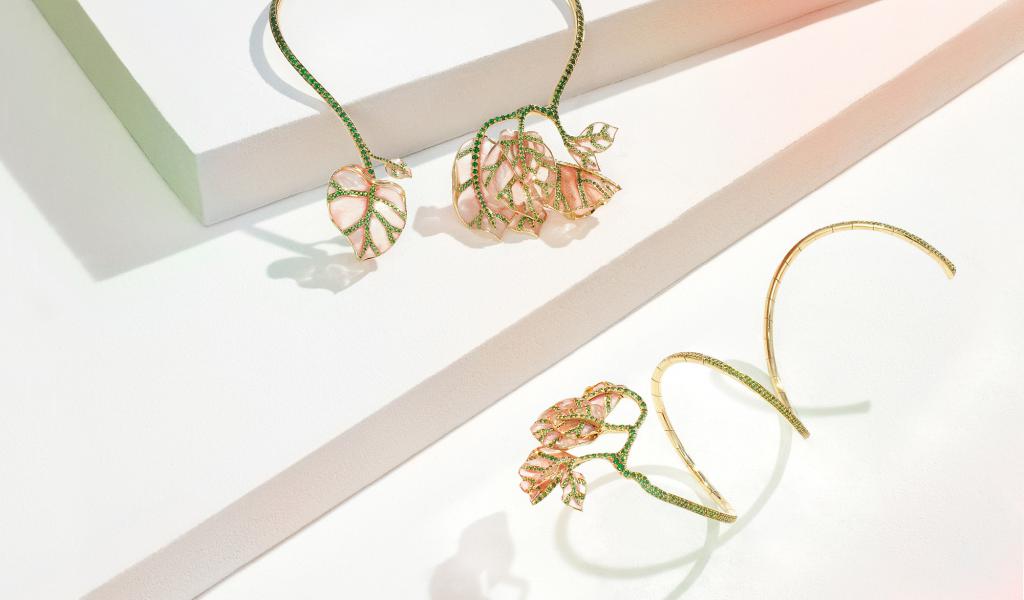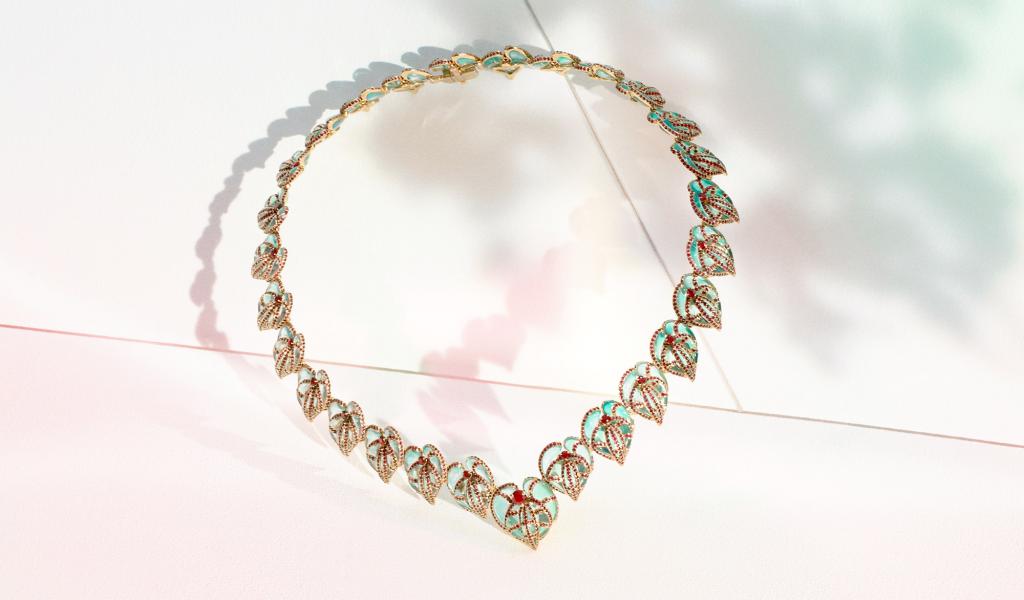 Her designs were fresh and new; no wonder they instantly captivated many a heart. What was it about Nourah's designs that people loved? "I was not a trained designer, so my creations were original. I also believe that gems have spirits and personalities, I probably see them differently from other designers who take statement gemstones too seriously. There is a great element of fun, pleasure in creating jewellery. I think the French word 'créatrice' reflects both the creativity and the fun in creating. I simply love my job. In fact, #ilovemyjob is one of my very favourite hashtags! I am so lucky," she adds. Having focused on private commissions for a while, Nourah presented her first capsule collection, under the line NUUN, in 2014.
What I found intriguing about 'Shadows and Lights' necklaces, earrings, rings and bracelets is that although they are mostly inspired by nature – leaves, dragonfly and flowers – all the pieces are aesthetically very different. There are structured geometric designs, sharp and minimalistic, alongside alluring feminine jewels such as the necklace and a ring featuring carved leaves or the luscious orchid bracelet that is to be auctioned.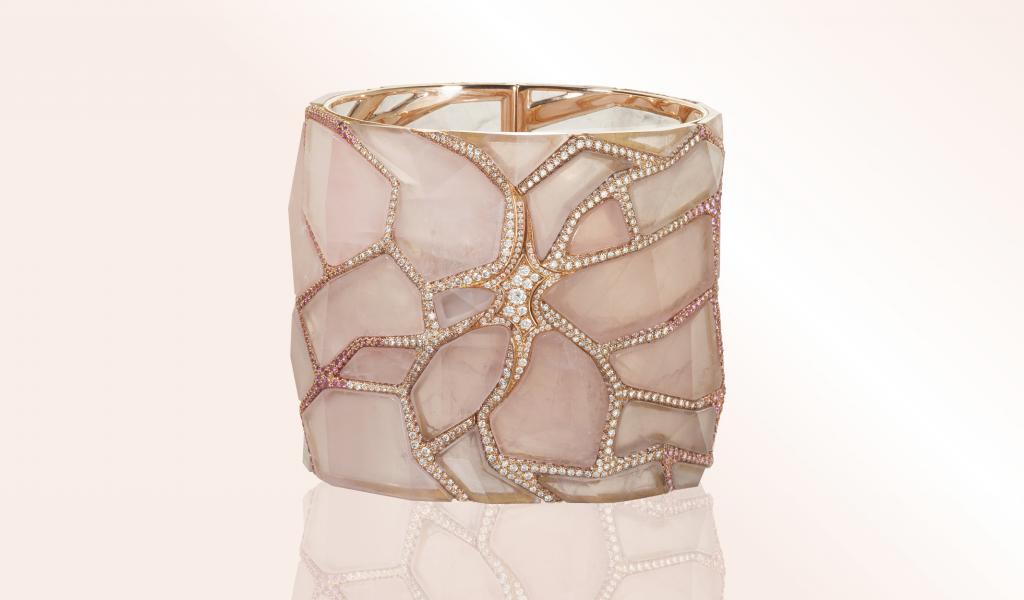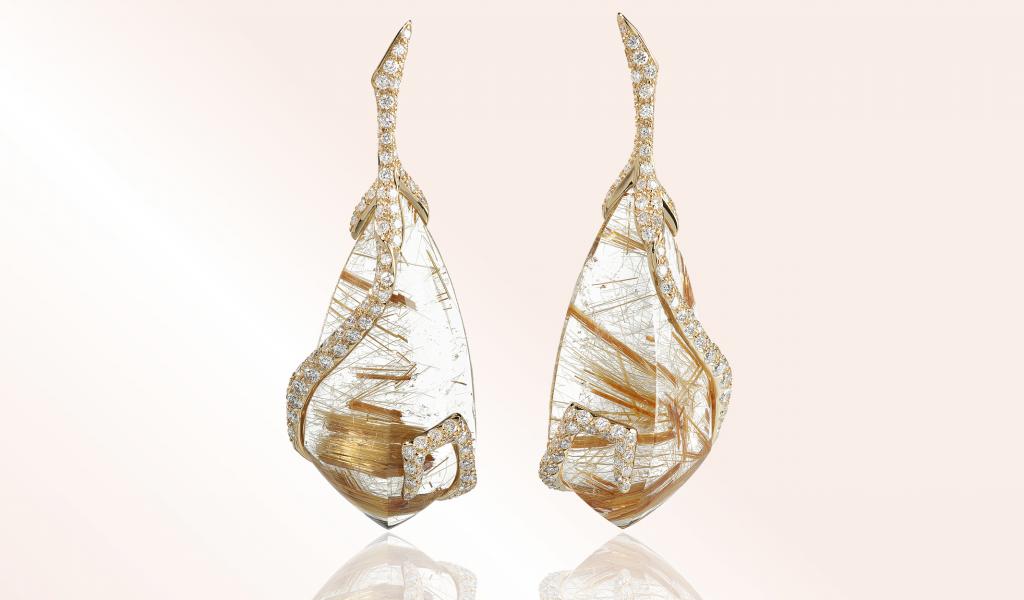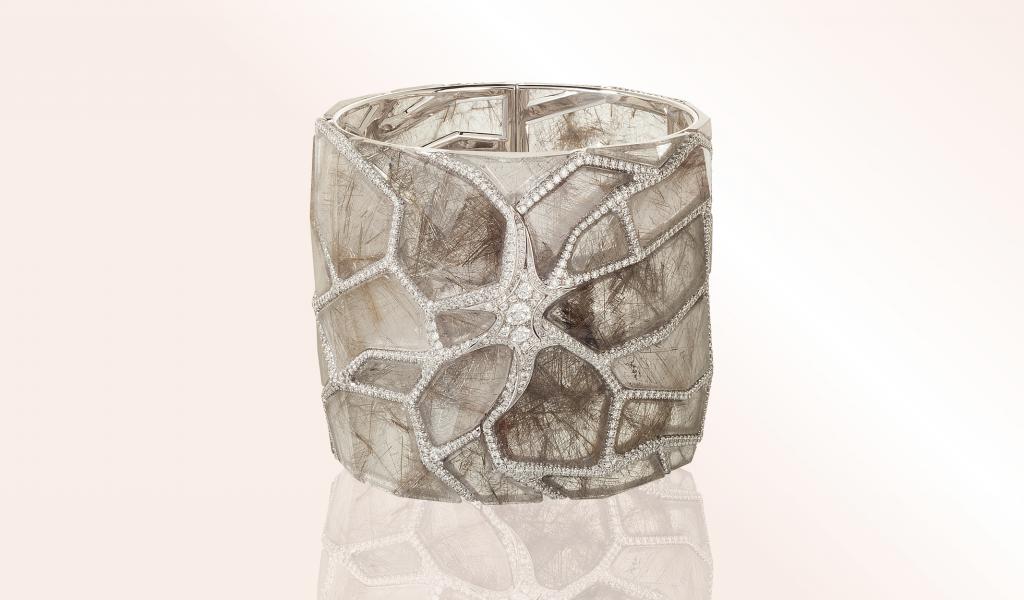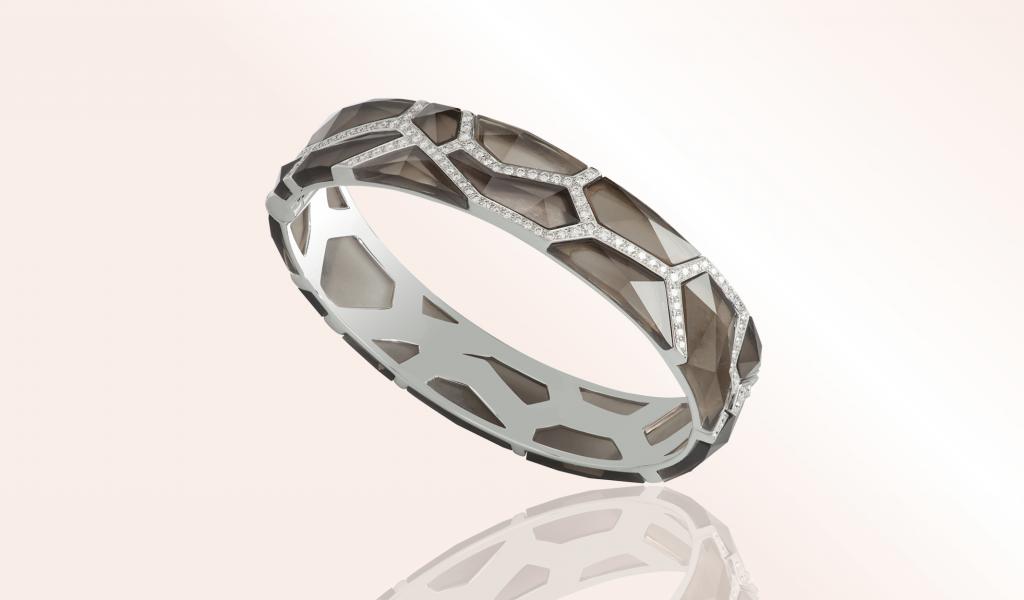 "For me, the geometry that is replicated in the patterns and shapes is very Islamic. I have been hugely influenced by geometric patterns; they are very pleasing to the eye. For instance, some of my pieces are inspired by nature, its colours, shapes and volume. This is the way I interpret nature directly. One piece can be in vivid green stones and yellow gold like the Gingko bracelet, while another can be in monochrome with minimalist black and white like the Fleurs Fanées ring," explains Nourah.
I am sure you have noticed that there is a lot of contrast between pieces in Shadows and Light collection. It came as no surprise that the designer never stops creating and sketching jewellery; this is how she interprets what surrounds her and crafts them into precious pieces. Nourah is now working on her new collection and hopes to launch it soon. "The new collection is very much inspired by Islamic geometric patterns which are beautiful and modern in essence. I grew up with such patterns. Being a part of my cultural heritage, they have always inspired me," she explains.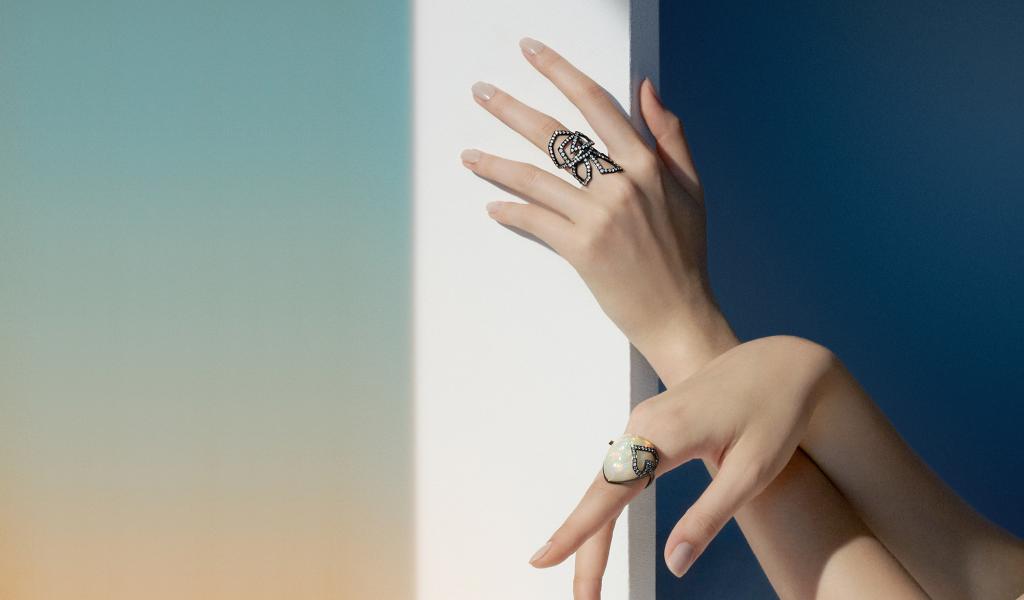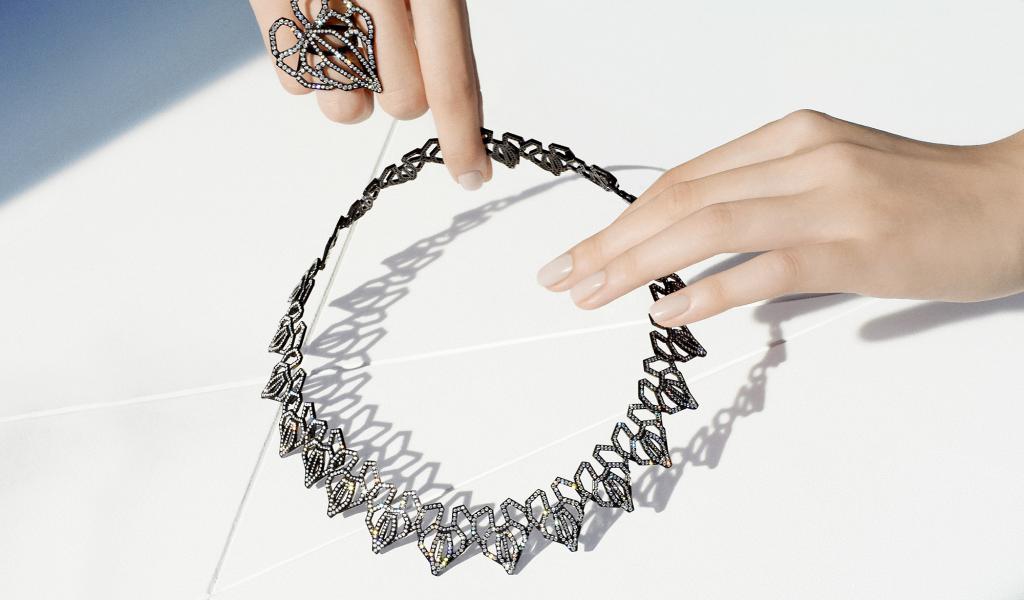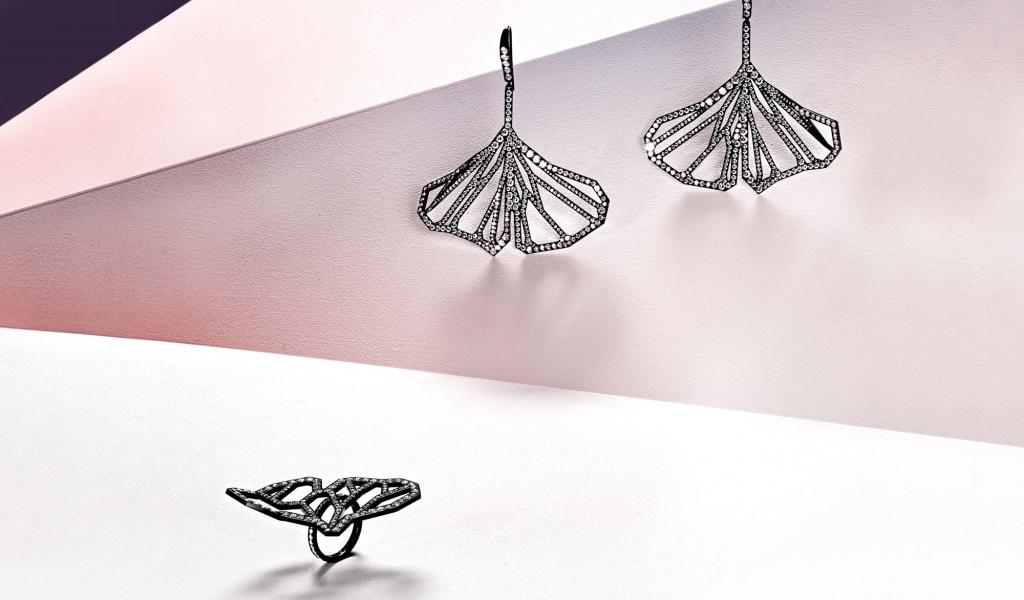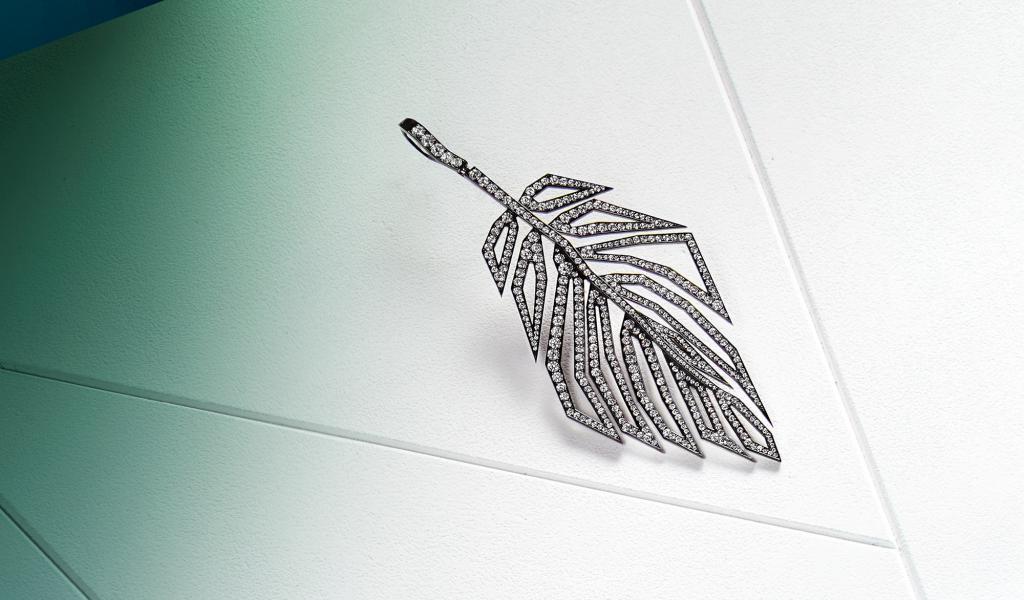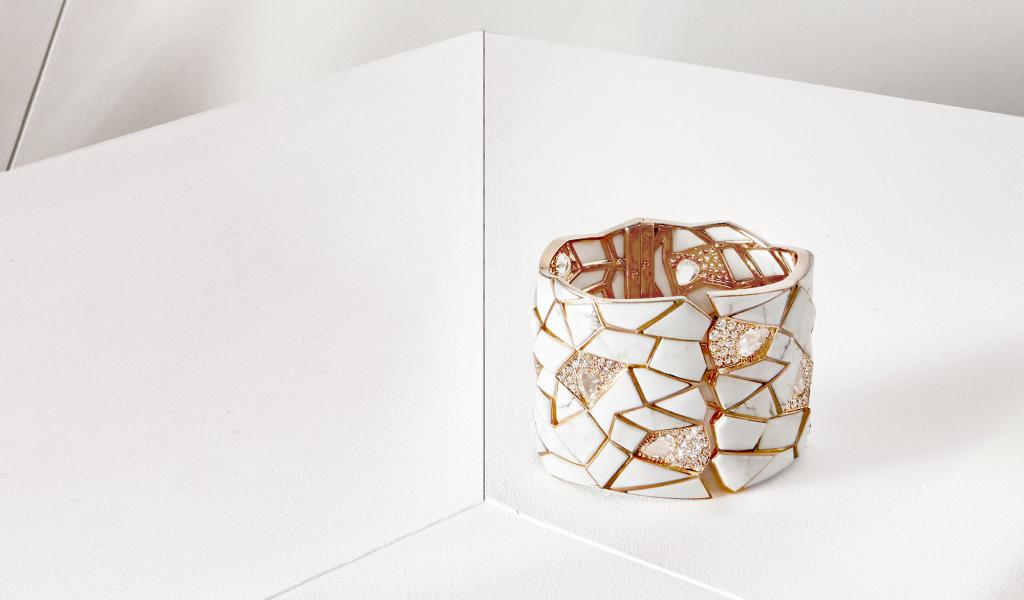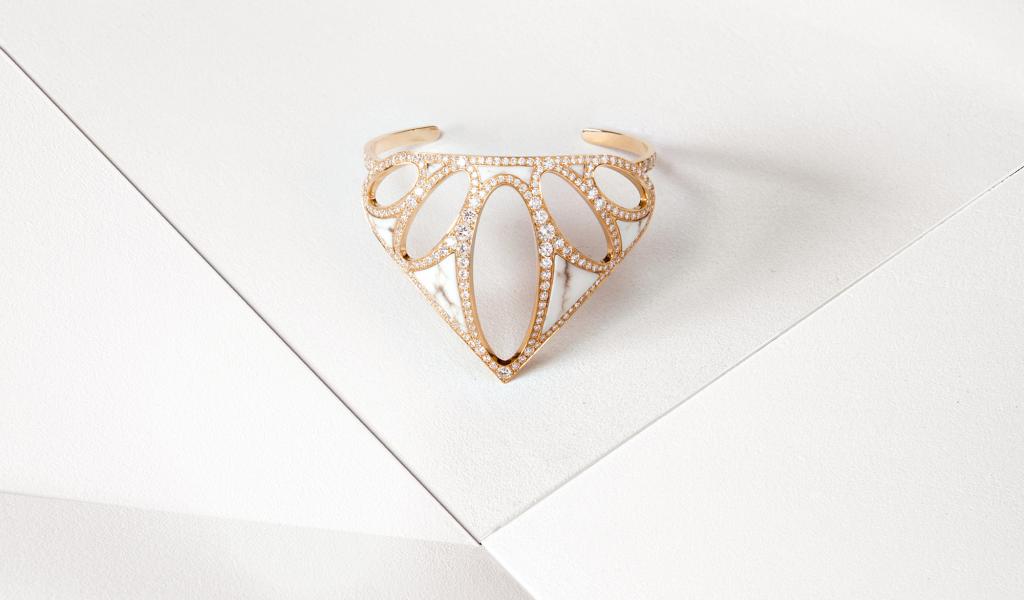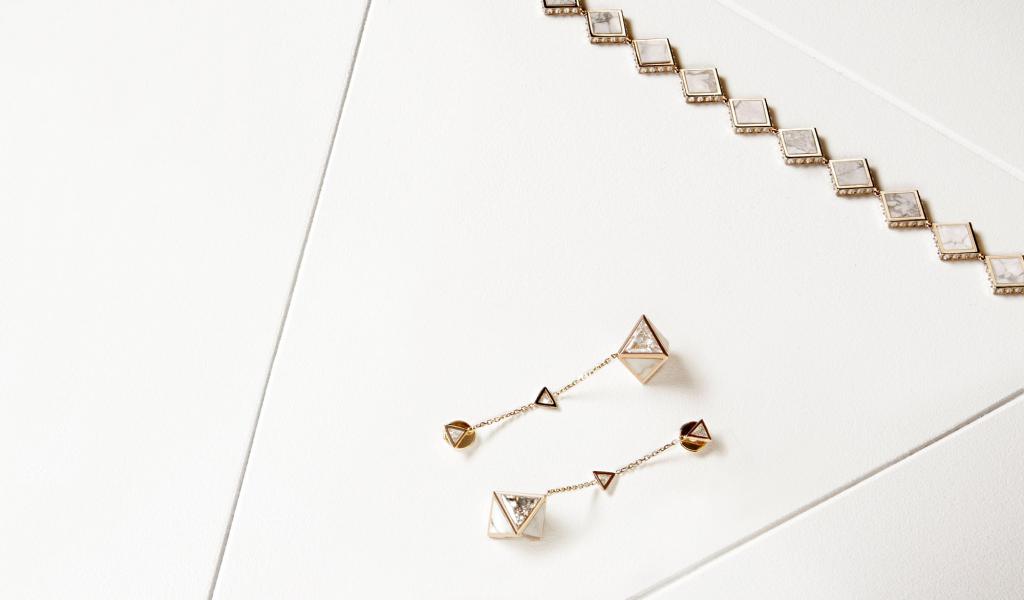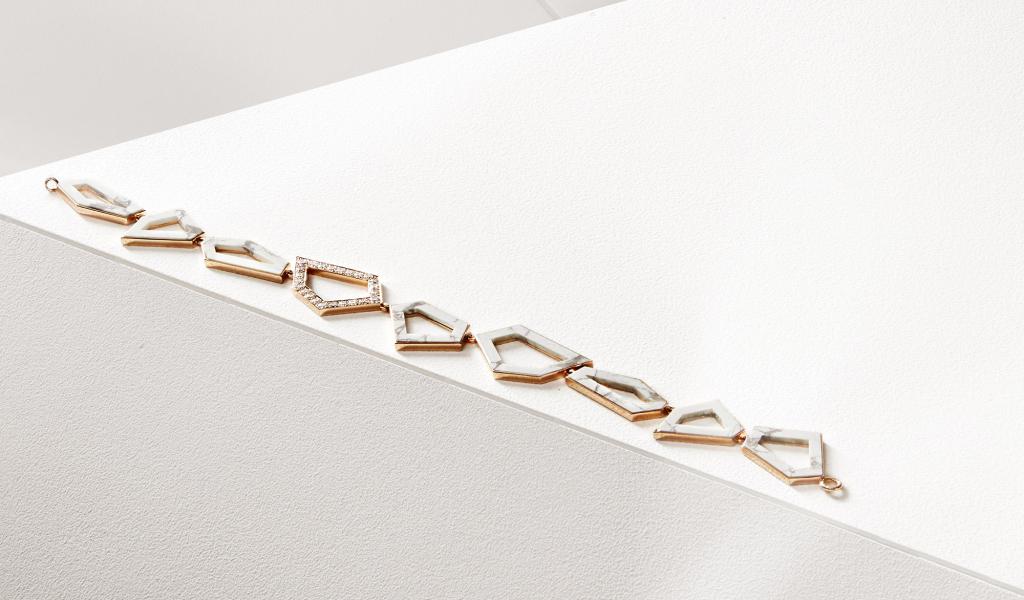 There will still be a few pieces inspired by nature – the core inspiration for Nourah's designs. She is always looking into new material, new stones, new colours. She likes experimenting and pushing the limits together with the atelier, in creating highly feminine and elegant jewels for today's cosmopolitan women. Jewellery pieces that bear the name Nuun are all one-of-a- kind, made in one of the best Parisian high jewellery workshops. Previously sold exclusively by appointment at NUUN show – room in Paris, there are some pieces that displayed at George V hotel.
Photo: NUUN jewels