"Nowadays, the need for faith and trust is becoming ever more acute. Pantone 19-4052 Classic Blue, a solid and reliable blue hue, conveys a sense of confidence and consistency that we can always rely on," says Leatrice Eiseman, Executive Director of the Pantone Color Institute. "As a colour that stirs up a deep emotional response, Pantone 19-4052 Classic Blue feels like the firm basis we need to create solid foundations. The endless blue hue of Pantone 19-4052 Classic Blue is reminiscent of the endless, limitless twilight sky — making us look at things in a new light, daring us to go beyond the simple and obvious in our mind's eye, stimulating us to imagine more scope, think more deeply, expand our prospects and open new flows of communication."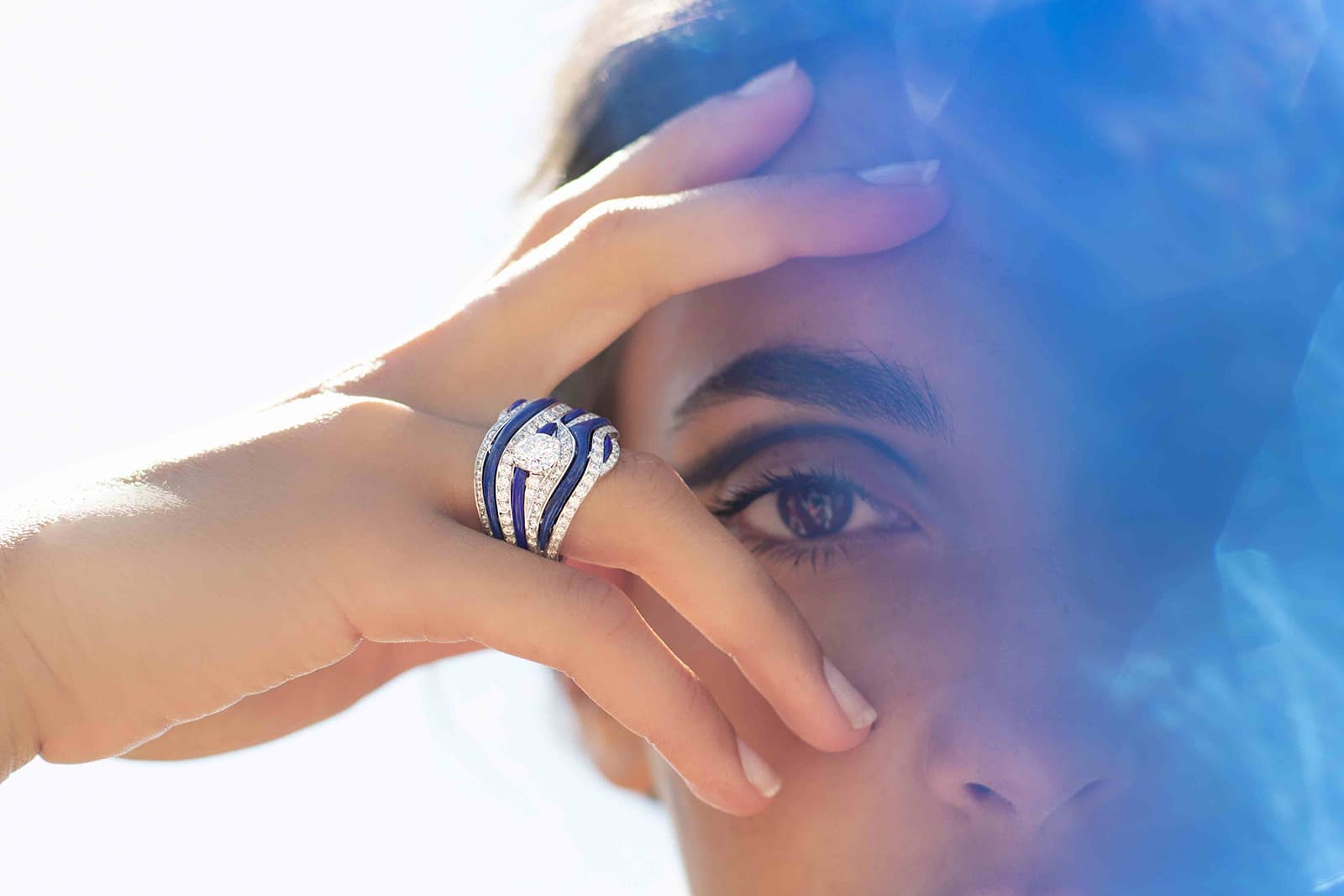 On its website, the Pantone Color Institute examines this shade from every angle: fashion, cosmetics, home décor, graphic design, packaging, as well as food and drink… And I, of course, suggest looking at the colour with jewellery in mind. When I began ciphering through all the blue stones I could recall, I discovered that there weren't many that corresponded very well with the shade chosen by Pantone. Aquamarine, topaz, zircon, turquoise and apatite are too light, tanzanite and iolite have a noticeable purple hue, and cobalt spinel is too bright with its electric blue colour. There are very few stones with a blue tint fit to suit Pantone's colour en vogue and those are sapphires, lapis lazuli and enamel — all of which offer Pantone 19-4052 Classic Blue in abundance.
Sapphire can be counted among the top 4 gems, and so it constantly finds itself included in pieces of high jewellery art, which incidentally cannot be said of lapis lazuli. Nevertheless, in 2019, as if in presentiment of the coming year, lapis lazuli was the debutante stone in several exclusive collections from several exclusive jewellery houses. Cartier decorated several items from the Magnitude collection with this gem, Mellerio added some decorative elements carved from lapis lazuli in Le Ciottoli jewellery collection pieces, and Van Cleef & Arpels designers gave this gem a near solo role in a number of pieces from the Romeo&Juliet collection. Until very recently, lapis lazuli was considered a more ornamental gem, and so many figurines and caskets are carved out of this stone. However, the contemporary fashion trends for colour jewellery have resulted in a search for new gems to create pieces with harmoniously matching colours. There is also a rise in demand for new and spectacular combinations of transparent and opaque gems which prompted the introduction of hard stones into high jewellery.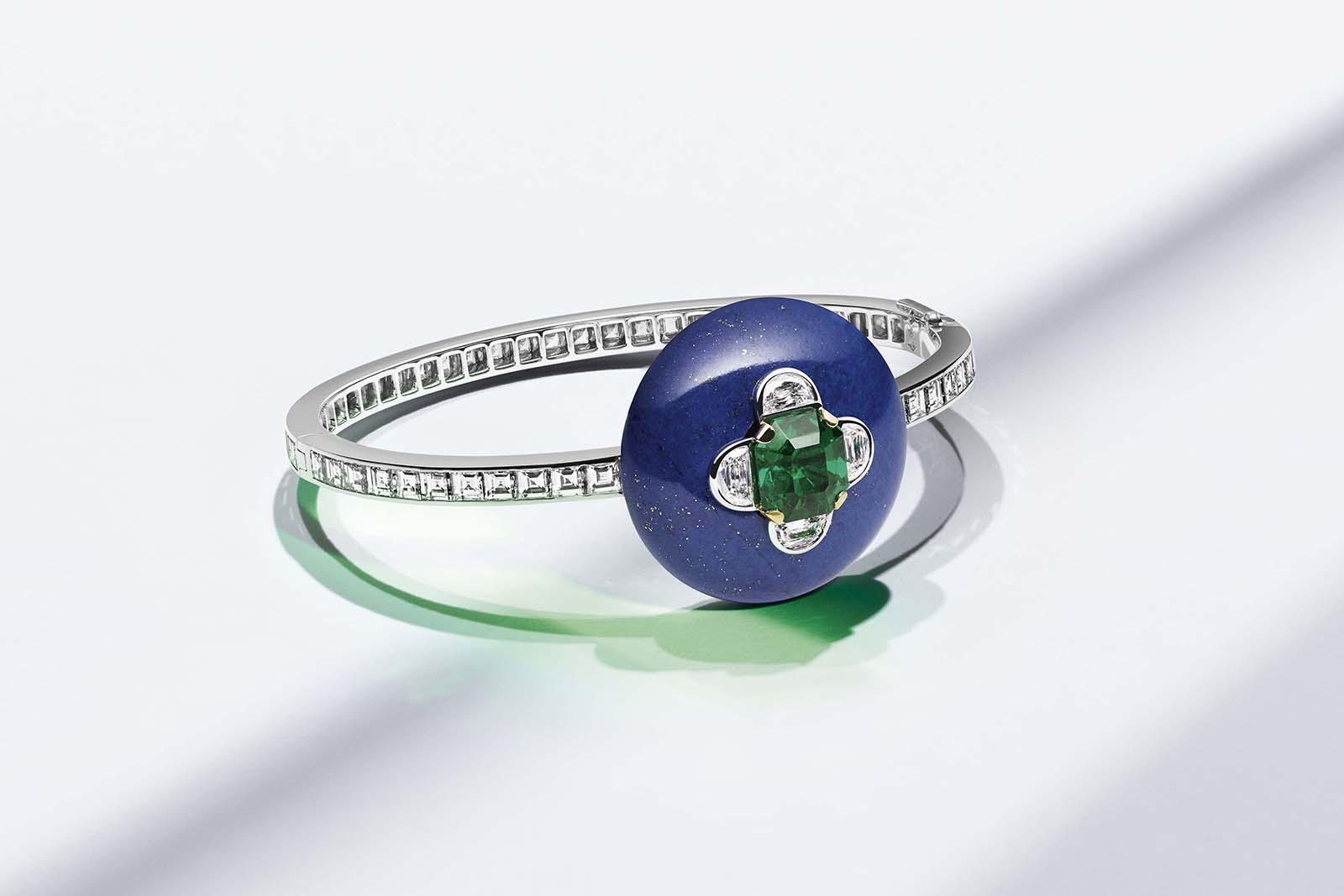 And so, to ease your search for the latest trends, I have put together some of the most interesting pieces of jewellery I could find that correspond with the 2020 colour scheme of the year, Pantone 19-4052 Classic Blue.