The 'Sunlight Escape' collection was originally conceived as a trilogy – with tripartite sections 'Warming Lights', 'Exalting Sights' and 'Dancing Nights' fully embodying the diversity of natural phenomena. The 17 new pieces excite the imagination with their exhaustive creative potential while following the collection's already well-established concept. Like the previous 95 pieces, the new items demonstrate bold aesthetic solutions, appealing to the limitless possibilities of artistic jewellery crafts and gemstones – and their unusual, unexpected combinations.
One of the most spectacular pieces was the 'Frosted Star' manchette from 'Exalting Sights'. Indeed, this particular line became the limitless space for fantasy to flourish, especially for cuff bracelets with a complex design and rare gems. A delightful blue cushion-cut Madagascan sapphire weighing 5.12 carats is framed with 8 extraordinary black square-cut opals, countless snowflakes of diamonds, with white gold engraved by hand with the Palace Décor technique. A white gold sautoir of the same name gleams with 9 white opals, 81 pearls from the southern seas and colourless diamonds – and thus it becomes the perfect embodiment of the playful character and individuality of the Swiss house.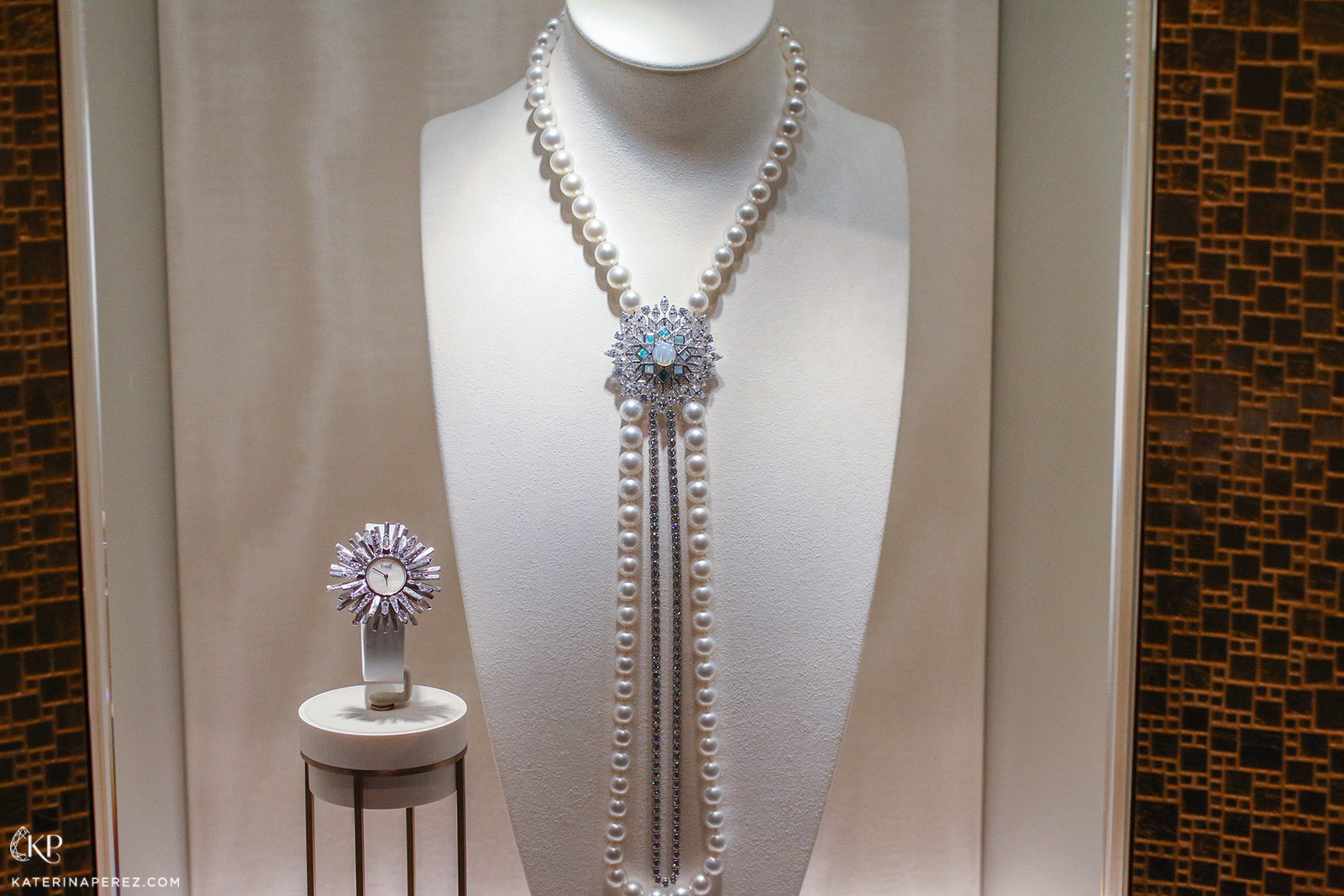 The 'Warming Lights' line was replenished with the 'White Sun Cuff' watch, dedicated to the image of the winter sun as it shines clear in the Arctic sky, radiating hypnotic white light. The sun's rays and their radiance are conveyed in the design by colourless diamonds: 12 of them are cut in the unique kite cut, and 81 diamonds are in the more familiar round brilliant cut. The mother-of-pearl dial is framed by beams of structured white gold, partially decorated with diamonds and hand engraved using the Palace Décor technique.
'Dancing Nights' is perhaps the most colourful line, as the prototype for its creation was the Northern Lights themselves. The new 'Night Illusion' set – consisting of a necklaces, earrings, a cuff and a ring – was also inspired by the unique phenomenon of the Aurora Borealis. Rough emerald crystals (which by the way is a very bold move for high jewellery art), paraiba tourmalines and colourless diamonds all convey the Northern Lights' inimitable colour palette.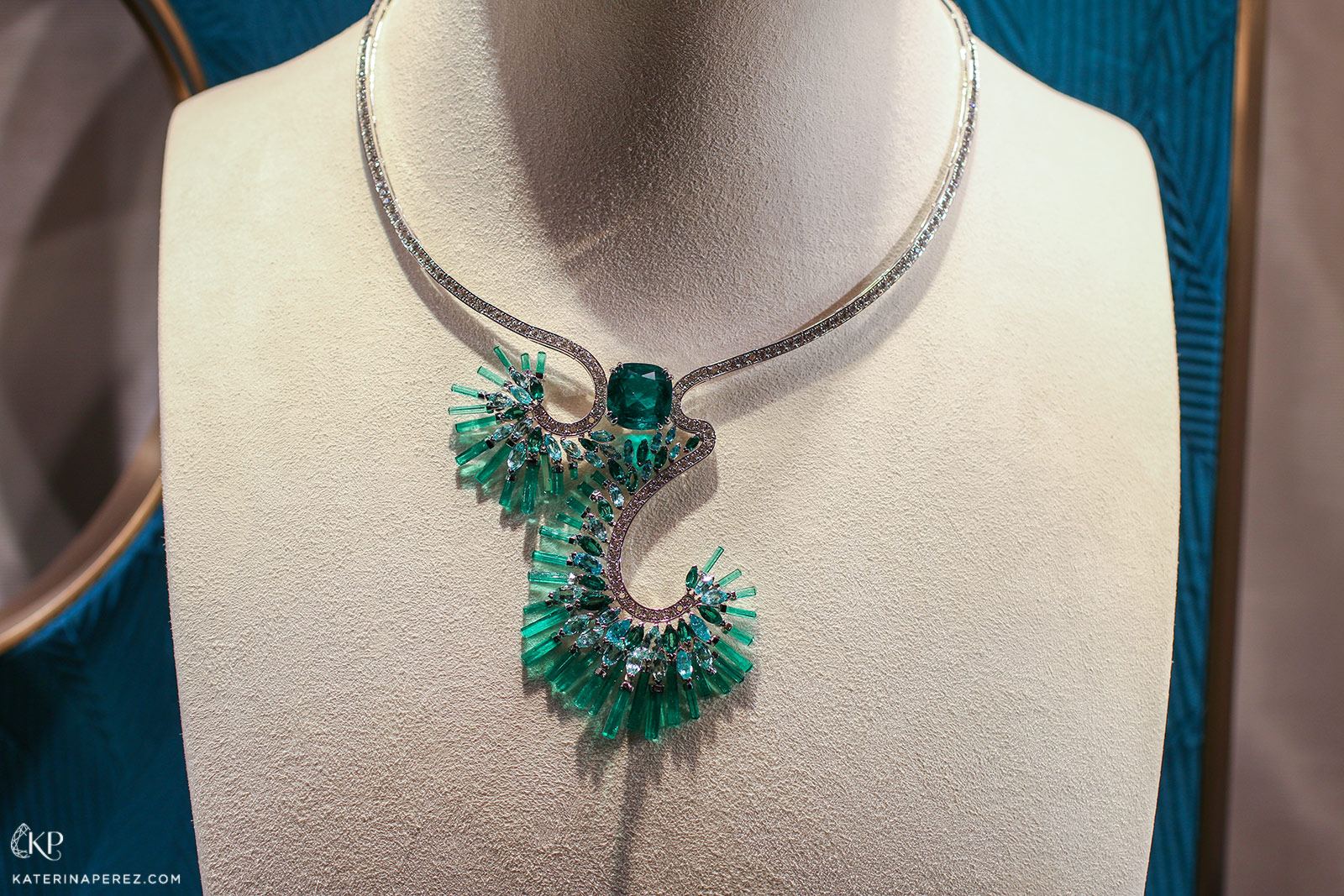 Identical shades are channeled in the 'Green Aurora' set containing a cuff bracelet and earrings, with the help of a richly colourful tourmaline combined with marquetry on wood, again by the skilful Rosa Sanya. These two pieces demonstrate a harmonious combination of various techniques, honed by the masters of the house to the highest degree of perfection.
The rule "better less, but quality..." is an ideal principle for creating high jewellery collections, and the new 'Sunlight Escape' collection is a great example of this.