These colourless gems complement any outfit in a way like no other, and are as well-suited to a floor-length dress as they are to a pair of jeans. This is exactly why Arto and Saro create diamond jewellery with an emphasis on design - rather than the size of the stones - allowing women with different lifestyles and fashion preferences to enjoy Sartoro jewellery.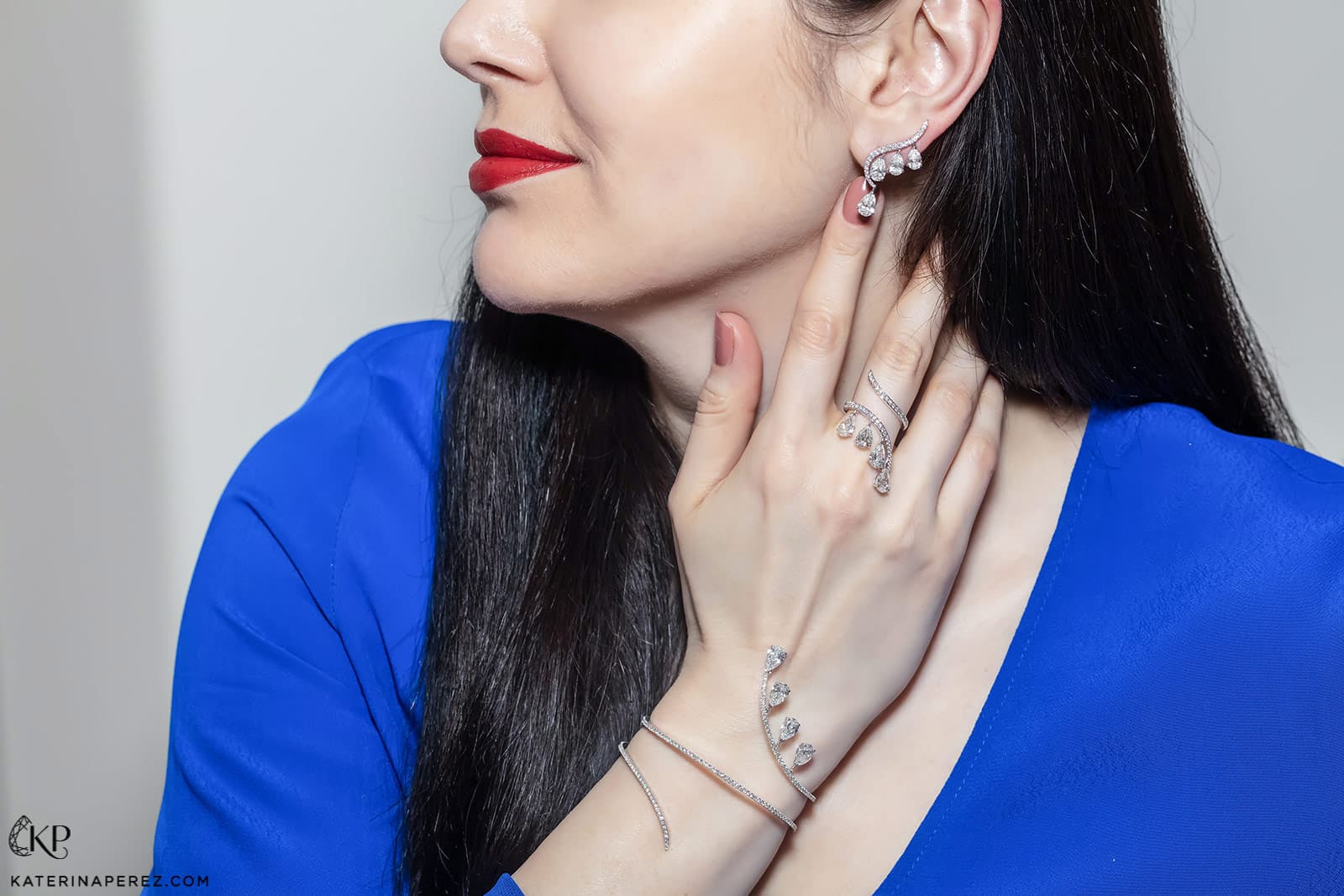 "Our commitment is to provide a fusion of masterful techniques, resourceful creativity, exceptional materials and quality diamonds to produce unique creations" – states the brand's mission statement on their website.
Sartoro jewellery looks alluring in photographs, but I always prefer to see precious creations in the flesh; this way I can assess both the beauty and the ergonomic qualities of each piece first hand. I met the Artinian brothers in the Sartoro salon at the Doha Jewellery & Watches Exhibition, where I had the opportunity to learn more about their design philosophy.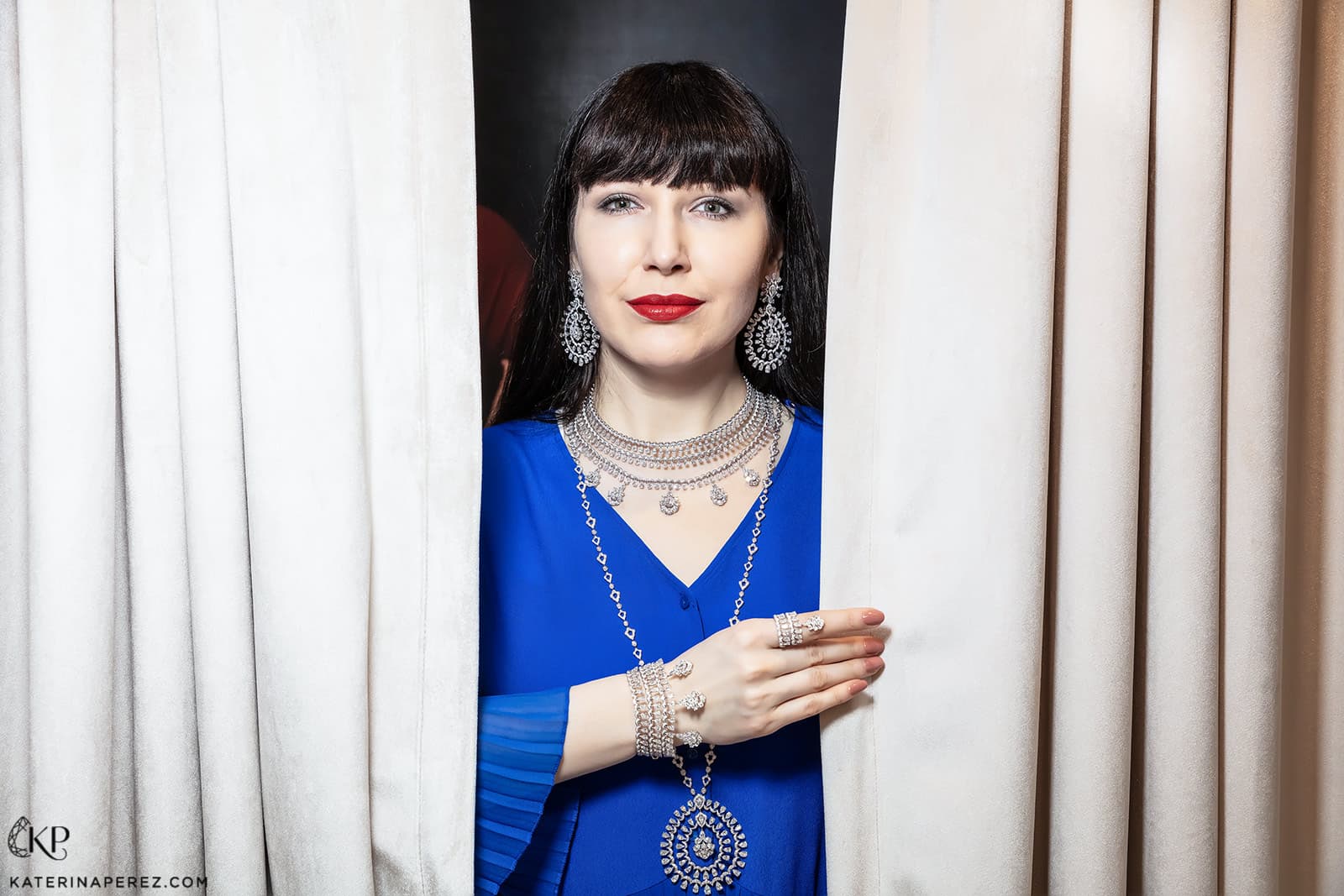 Since establishing their own brand in 2001, the brothers have decided to create luxury jewellery in a contemporary style - whilst still acknowledging fashion trends. Why only acknowledging? Sartoro insist their designs are not inspired by trends, but by beautiful women themselves, as well as nature, their emotions and the world around them. All of these elements are reflected in the 'Happy' collection, which is comprised of delicate feminine jewellery; such as the wing shaped 'Plume,' or 'Gaia,' with its abundance of precious droplets, the toi et moi style 'Dolce', and a true symphony of diamonds: 'Ariana.'
Evidently, Sartoro does not produce the expected. You won't find classic solitaire rings, traditional riviera necklaces or tennis bracelets in their collections - though the founders of the brand are able to source exceptional diamonds that these designs require. The Artinian brothers and craftsmen clearly love to challenge themselves, and for them, conventional jewellery is just too traditional and straightforward to produce.
"We like to experiment with diamonds and create a variety of complex designs. Take the 'Gaia' necklace for example: every single stone is set in a separate metal section, and there are about 500 of them. We decided to do it in this way by first creating all the elements separately, and then soldering them together to form one piece, providing the ultimate flexibility and comfort. It took us about 6 weeks to complete this necklace," explains Saro.
Sometimes - even after lengthy efforts - a piece does not turn out the way the Artinian brothers imagined it. In such instances, it's Saro who takes care of production and pays close attention - not just to the beauty and quality of Sartoro jewellery - but to comfort as well, and who will take the jewel apart and start again. This is an example of the way that even the simplest jewel from Sartoro is made with a fastidious attention to detail; as much as any high jewellery art pieces.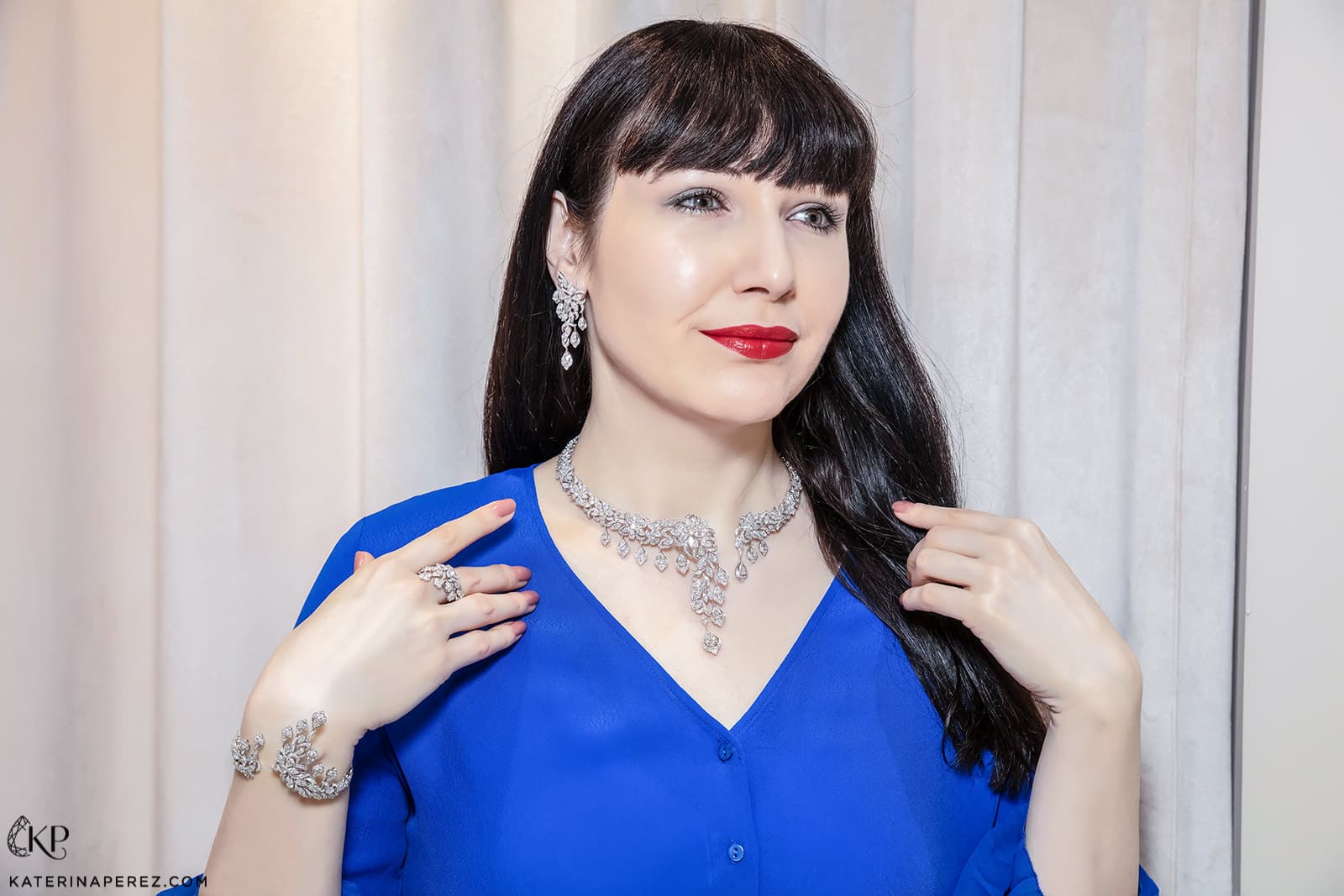 No two diamonds are alike, and Sartoro's collections are just as varied. As well as the everyday collections mentioned previously, Sartoro has several high jewellery collections: 'Fauna,' 'Peacock,' 'Gaia Bloom' and 'Ninfea' to name a few. The latest is called 'Muse,' and includes a dazzling cuff bracelet and cocktail ring.
"We have been working on this unique 'Muse' bracelet for a very long time, as it has a sophisticated architecture with curves and different designs on each side. We had to recut pretty much all 64 baguettes on the front to make the curve motif work," confides Arto, as I study the bracelet. Nearly 1,500 diamonds weighing a total of over 50 carats are set on a surface of white gold, forming a 'whirlpool' that surrounds a central oval cut 1.20 carat diamond.
"We create a lot of bespoke pieces, and regularly expand the existing collections instead of introducing new ones. This way our clients have a good choice of jewellery that is very easy to mix and match," concludes Arto Artinian. This curated approach is reflected in everything that Sartoro does.