TASAKI's constant pursuit of cutting-edge jewellery results in brilliant and promising creative collaborations such as those with Prabal Gurung for TASAKI Atelier and Thakoon Panichgul for TASAKI Collection Line. This time TASAKI Timepieces presents its third series - TASAKI x Fiona Krüger - which includes two lines that combine jewellery and watches: Skull and Chaos.
Let's take a closer look at Fiona Krüger, a Scottish designer based in Switzerland. She completed a master's degree in design at the École Cantonale d'Art de Lausanne, a university of art and design in Switzerland. Her first Skull chronometer, created back in 2013, was inspired by the skull-shaped watch worn by Mary Queen of Scots in the 17th century. Fiona's work combines the spirit of tradition with innovation, something that mirrors TASAKI's own philosophy and can be readily discerned in each of its joint inventions.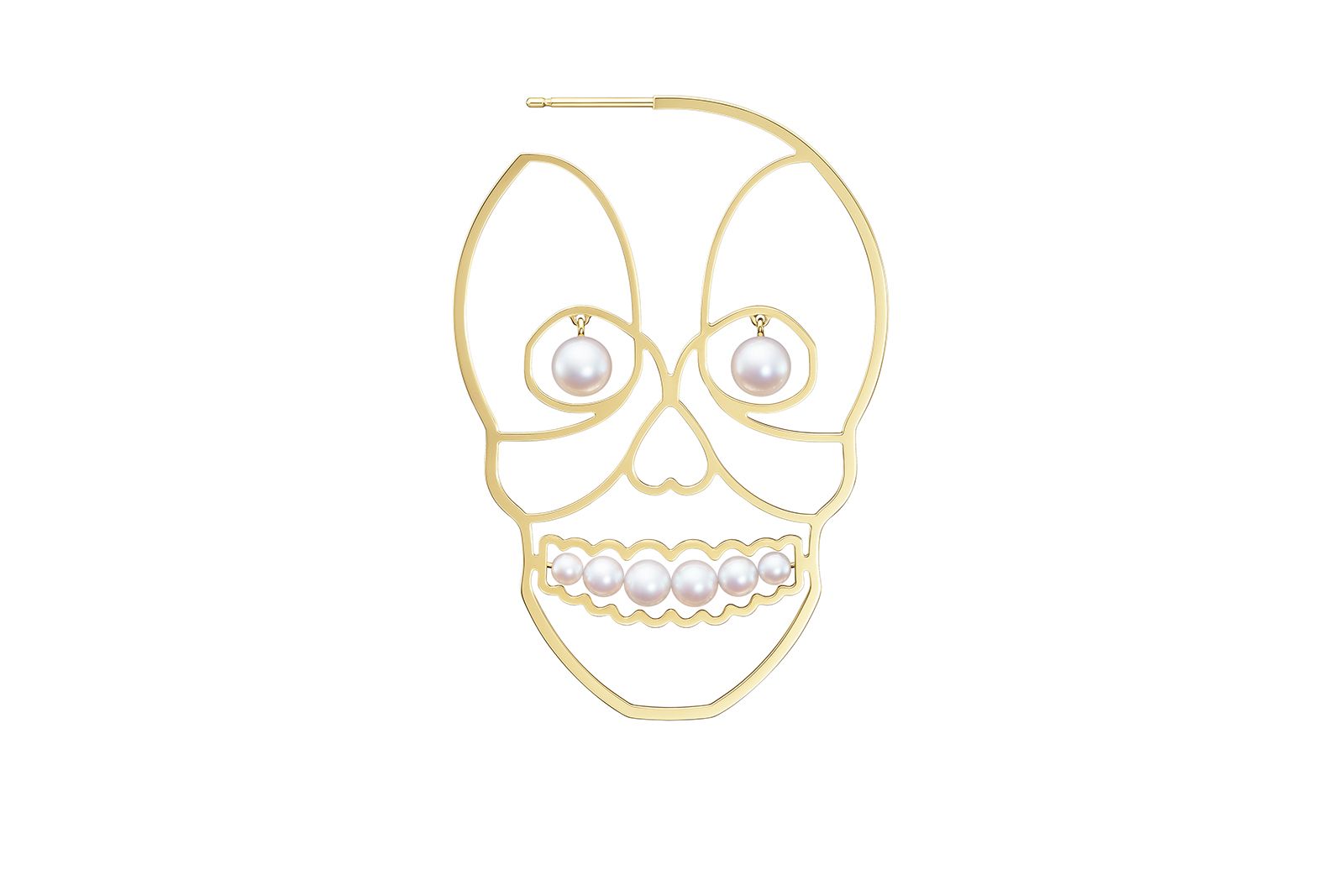 "For the collaboration with TASAKI, I used mother-of-pearl as a bridge between our two worlds, taking it as a canvas. I was inspired by printmaking and the use of graphic halftone patterns to create depth and shadow. I developed a way to do this in watchmaking, essentially painting with light on the surface of the dial," Krüger says when discussing the intricacies of adapting her ideas to a new context.
Jewellery from the Skull line - a necklace, earrings, cufflinks and lapel chains - is also distinguished by clear graphic lines made exclusively from yellow gold, diamonds and snow-white classic pearls. You are unlikely to have seen designs like this before so it would be best to prepare to experience these altogether new aesthetic impressions and to devote a little more time than usual to the process of becoming acquainted with the creative results.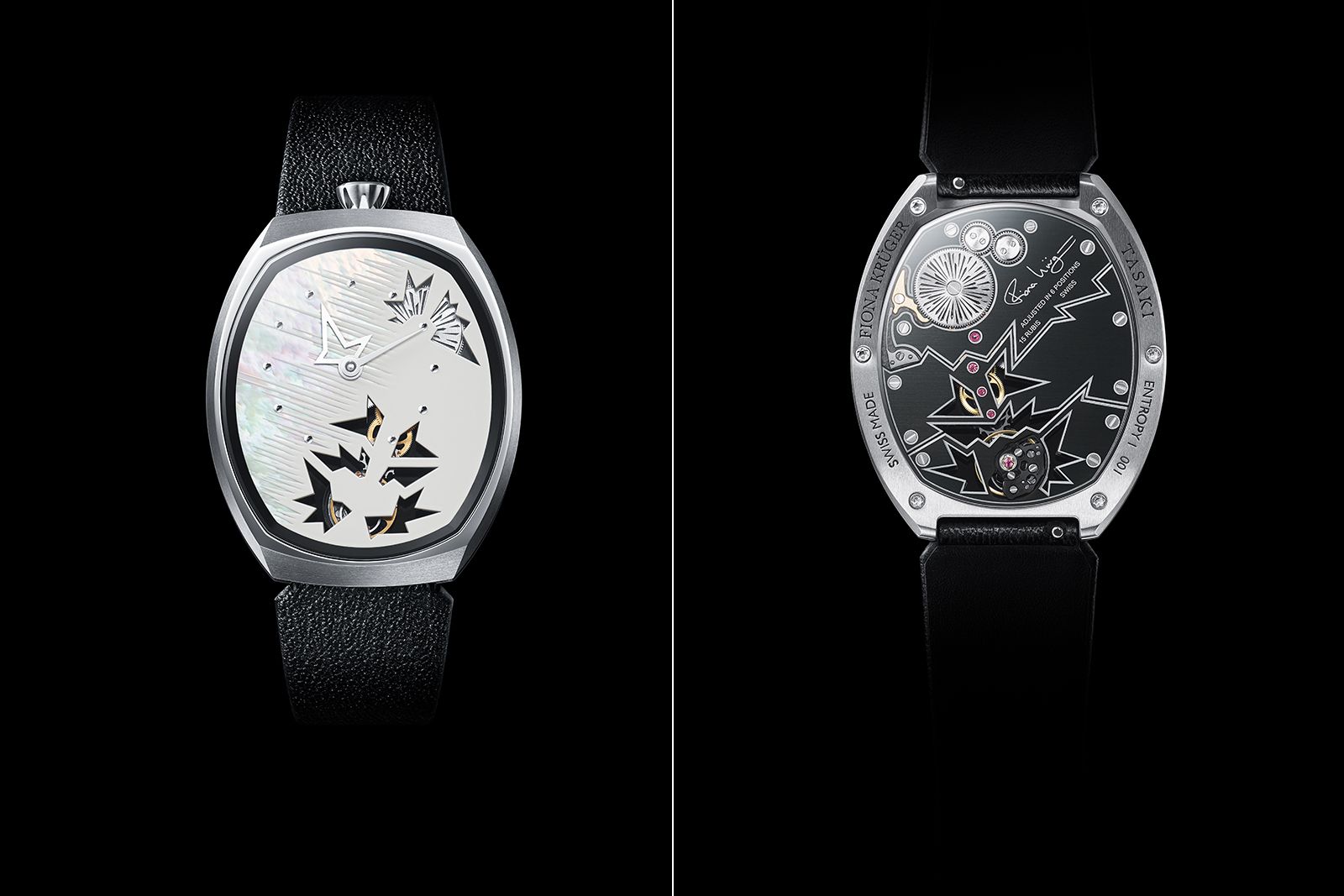 Once you are ready to move on, take a look at the Chaos jewellery and watch line. There is no confusion or cacophony here. On the contrary, three-dimensionality is achieved through clear and graphic lines. Chaos is presented as a world of destruction, explosions and cracks, which most people are likely to view as masculine. This effect enhances the contrast between matte white gold and black South Sea pearls. In general, I would say the collection is unisex: a pendant, a solo earring and a lapel pin to suit all connoisseurs of beauty.
I confess that the new collaboration TASAKI x Fiona Krüger surprised me with its powerful philosophical component. It would seem that precious items, minimalistic in form, contain a great depth of meaning. I suspect TASAKI respectfully borrows this skill from the authors of haiku, traditional Japanese poetry, in which everything is built on associations and allusions.