The design of the new pieces, which include earrings, bracelets, rings and pendants on long and short chains, is based on varied cuts of diamonds. Imagine that you are looking at a light through a stone, and because of the glare on its service you only see its outer edges. They form a sort of grid, which Nourah has taken as the base, increased in size several times and encrusted the resulting models with diamonds.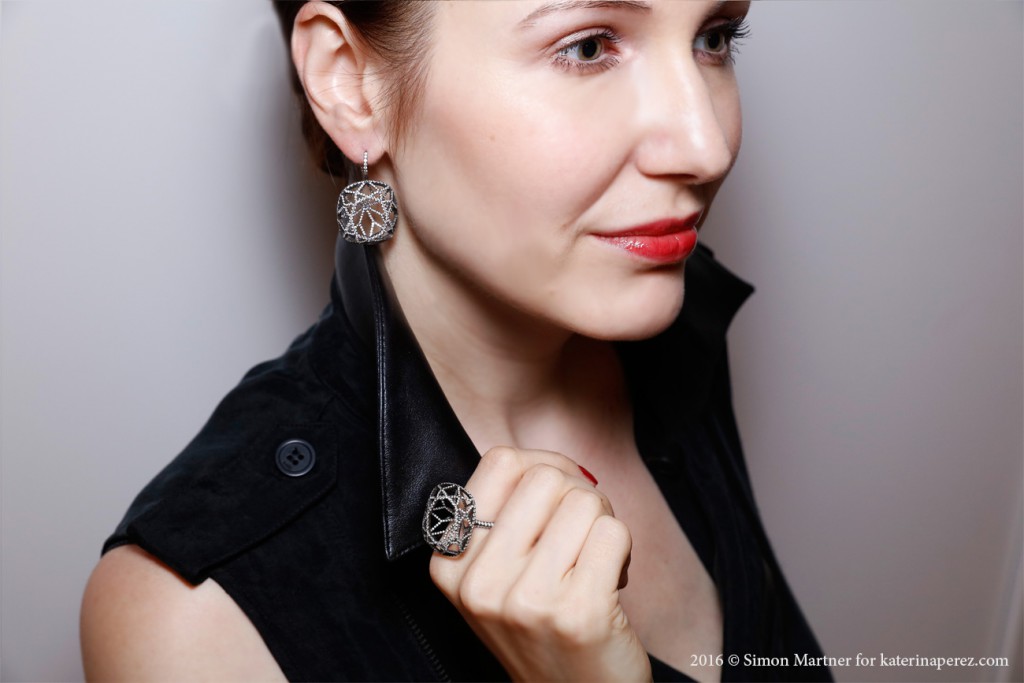 The Johara collection by NUUN, the name of which translates from Arabic as "jewel" gives recognition to the craft of cutters, whose complexity of work we often underestimate. In order to know how to uncover the potential of precious stones, craftsman have to spend years learning the art of stone faceting from cutting professionals and gaining experience. Despite the fact that nowadays diamonds are given defined forms according to strict proportions, non-standard cuts have not yet sunk into oblivion. It is precisely when working with these specimens that a craftsman can demonstrate his level of mastery of the art of cutting and turn an ugly duckling into a swan.
If you follow Nourah's work you've probably noticed that she favours art deco as well as graphic patterns and implements them in many a design. Consider at least one of the first NUUN collections, Ombre, or the high jewellery pieces from Tuwaiq. Nourah did not saturate the jewellery in Johara with decorative elements, instead of this she opted for a winning combination of matt black gold and sparkling colourless diamonds. Such a monochromatic palette always looks very dramatic and glamourous.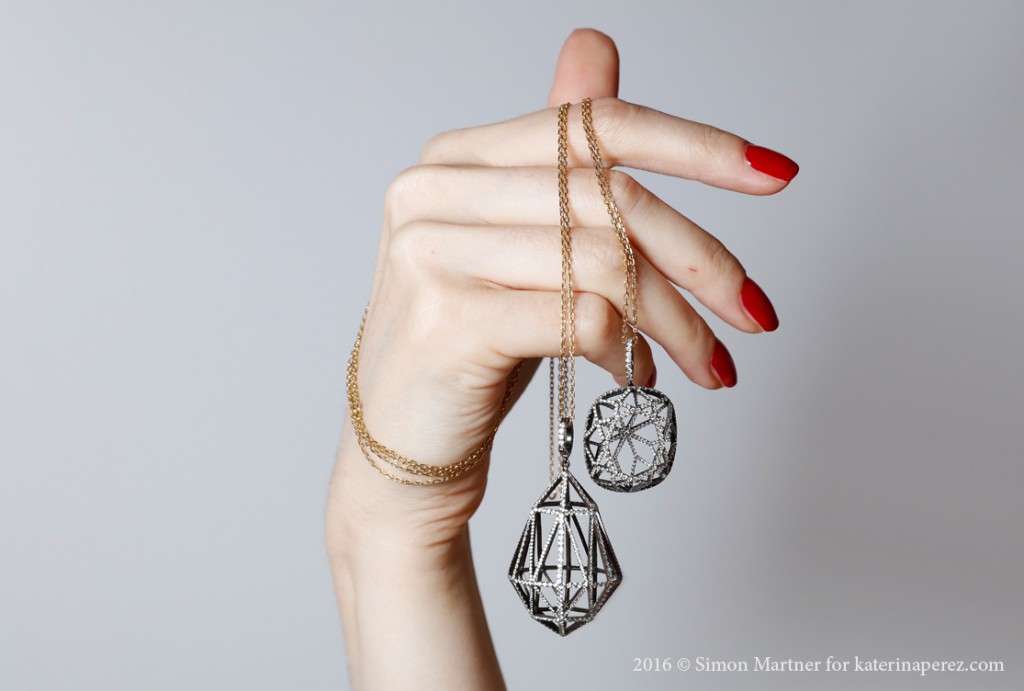 "I must admit that it is one of my favourite combinations, especially with a design that is so graphic and structural. The simplicity is minimal but the number of stones makes it luxurious at the same time," says Nourah. This is definitely true if we turn our attention to the weight in carats of the stones. The Johara earring in the shape of a briolette cut diamond are encrusted with almost four carats of diamonds, the ring shaped as a cushion cut stone, the large pendant of the same form and the briolette-cut diamond charm – have close to two carats.
I wonder why did Nourah chose precisely these diamond shapes to embody her ideas? Maybe these are her most beloved cuts? This is how she answered: "I can't say I have a favourite cut, I love them all. When I started working on the idea of Johara, I felt that both briolette and cushion were the ones that lent themselves best to what I had in mind. I will be adding different cuts in the future though". In the future the collection will not just be added to with new diamond cuts, but also with various colours of precious metal and gemstone hues that encrust it. But for now you can acquire already existing pieces at Nuun's boutique on 71 rue due faubourg Saint-Honore.