Having decided to start her own business, Cindy studied gemmology at the Gemological Institute of America, mastered drawing skills and wax model making for jewellery. When working on a design, it Cindy who selects the gems such as the extremely rare Kashmiri sapphires, Colombian emeralds and diamonds of the highest grades.
The jewellery artist was greatly influenced by her grandfather, a well-known Taiwanese temple architect. She inherited the pursuit of excellence from him and considers every minute detail of her design making each piece perfect not only on the front but also on the inside. Cindy divides her creations into two lines: Black Label, which includes the masterpieces created each year since the inception of the brand, and White Label, which features the "more accessible" (starting from about $10,000). In this interview, the designer talks about her "evolution" as an artist and her creations since the inception of Cindy Chao The Art Jewel.
KP: In my mind, there is a big difference between a jewellery designer and a jewellery artist. You are undoubtedly a jewellery artist…
CC: I'm a jewellery artist and creator. While a good designer is someone who can come up with jewellery suitable for the market and jewellery sells, a great artist should have an innovative vision and think of the years ahead. Cindy Chao jewels are like museum pieces – they have a certain historical background and are created to be handed down many generations.
KP: How would you describe your jewellery style in three words?
CC: Architectural, sculptural and organic.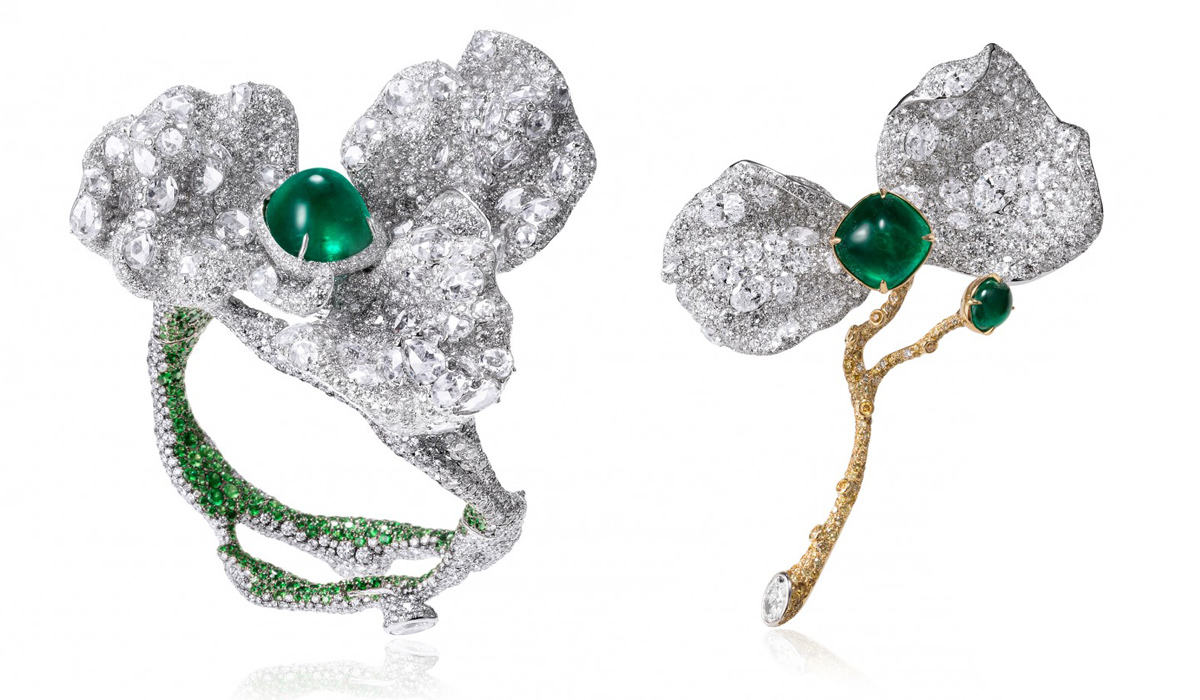 KP: You sometimes spend up to two years creating a piece of jewellery. Why does it take so long?
CC: While creating something, you 'grow' with it and sometimes, different ideas appear with your life experience – you get to know new techniques and elevate to the next level. This is why, at times, I change the design in the process. When my clients commission a piece, I might change the proposed design up to five times! As a creator, I'm professional and if there is something I can do better then I do not want to compromise.
KP: Has anything changed through the years for you?
CC: I think I have matured a lot. When I was younger, I would have an idea but didn't necessarily have the technique. Now, I am at the ideal stage where I am full of ideas, I have a good eye and, most importantly, I know how to transform them into reality. This is most important for me.
KP: And the jewellery that you create must have matured too?
CC: You can say that. Earlier, I tried to complicate the design a lot, because I felt that I wanted people to know how good I am and show them as much as I possibly could. Now I do the opposite and try to strip my jewellery off any excess. I believe my pieces have become simpler and more refined.
KP: Would the earrings with the biggest Colombian emeralds be one such example?
CC: Yes. When I see coloured stones, it creates a bond and ideas start flowing in. I wanted to do as little as possible with these gemstones – they are so precious and valuable. I wanted to highlight their splendour and, at the same time, retain my style by embellishing the earrings with a touch of intricate details.
KP: It seems to me that Cindy Chao pieces have also gained volume…
CC: That's for sure. More volume allows me with more room to play and share my ideas, demonstrate the dimensions of a piece. This has happened because I have discovered new techniques that allow for me to do it. We have successfully mastered using titanium and achieved a very high level of craftsmanship.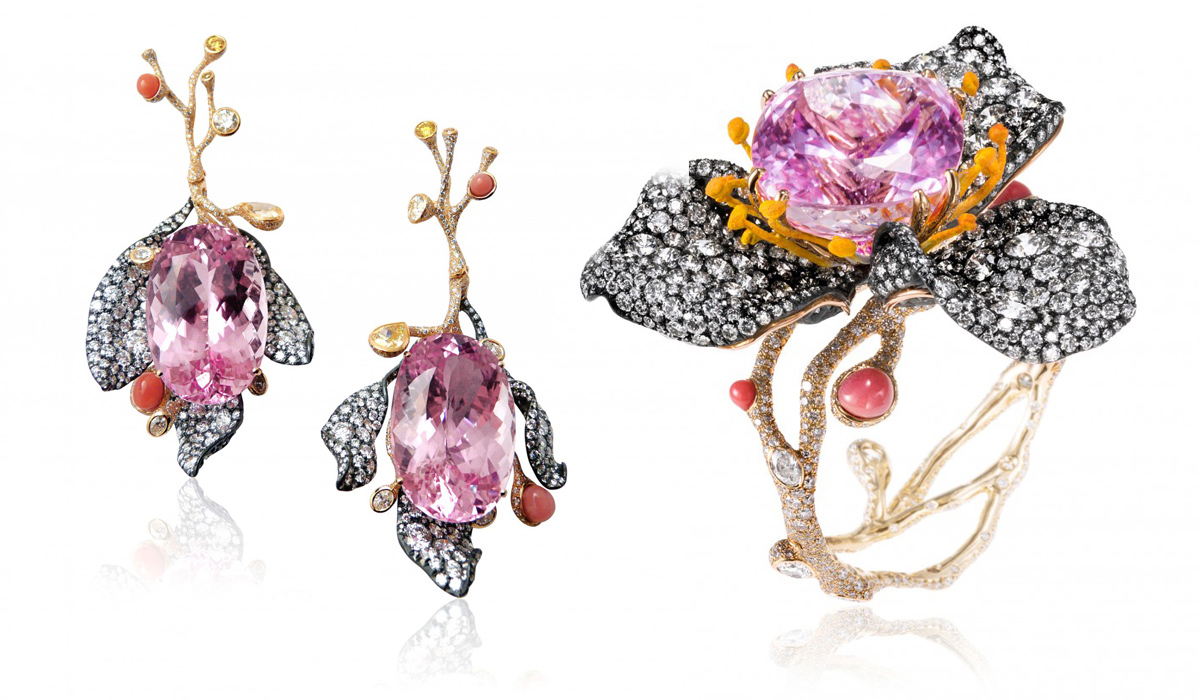 KP: When did this play with volume started?
CC: Back in 2008, I created my first cuff bracelet that became a part of my Four Seasons signature collection. But when I finished the piece, the collectors didn't appreciate it first; they were used to jewellery on a smaller scale. It did not stop me though and the second piece of that size was the summer bangle – it has a very similar structure and a different design.
KP: What is the next step you wish to achieve in design?
CC: I am trying to create more innovative pieces, something a bit different from what everyone is used to. I want to keep intact an element of surprise.
KP: The silver rose petal earrings you presented last year were definitely a surprise for me.
CC: I like to use different materials and introduce various tonalities of the same colour in my jewellery. This is something I have planned to implement in my next collections.
KP: What helps you keep the flow of design ideas going?
CC: You know my workshops are in Geneva and Paris and hence, I travel a lot. I don't really consider travelling a source of inspiration, but I think I am fortunate, as moving around definitely helps me find new ideas.
KP: What do you consider the best complement for your work?
CC: When I present a piece to a client, the best complement would be their silence. If they can't find the right words, it means that they are so deeply touched and then there is no need for compliments. You don't have to always share your feelings with others. I don't expect my pieces to make people speak out I would rather they touched their hearts.