Tiffany & Co. has an enviable legacy of securing exceptional designers, namely Jean Schlumberger, Angela Cummings, and Paloma Picasso. Among that list, of course, is Elsa Peretti who sadly passed away in March 2021 at the age of 80. In this article, we want to express our admiration and appreciation of her designs as well as look back at her creative journey.
Peretti was born in Florence, Italy, and later travelled to New York to begin a modelling career. While in the Big Apple she caught the attention of notable fashion designers, including the likes of 1970s style icon, Halston. She was a regular partygoer at Studio 54, was photographed for Vogue and rubbed shoulders with famous faces like Andy Warhol. It was during this time that Peretti began designing jewellery, not only for herself, but for the runways of Halston and Giorgio di Sant' Angelo. She was famously drawn to silver and played an important role in reviving the metal in fine jewellery.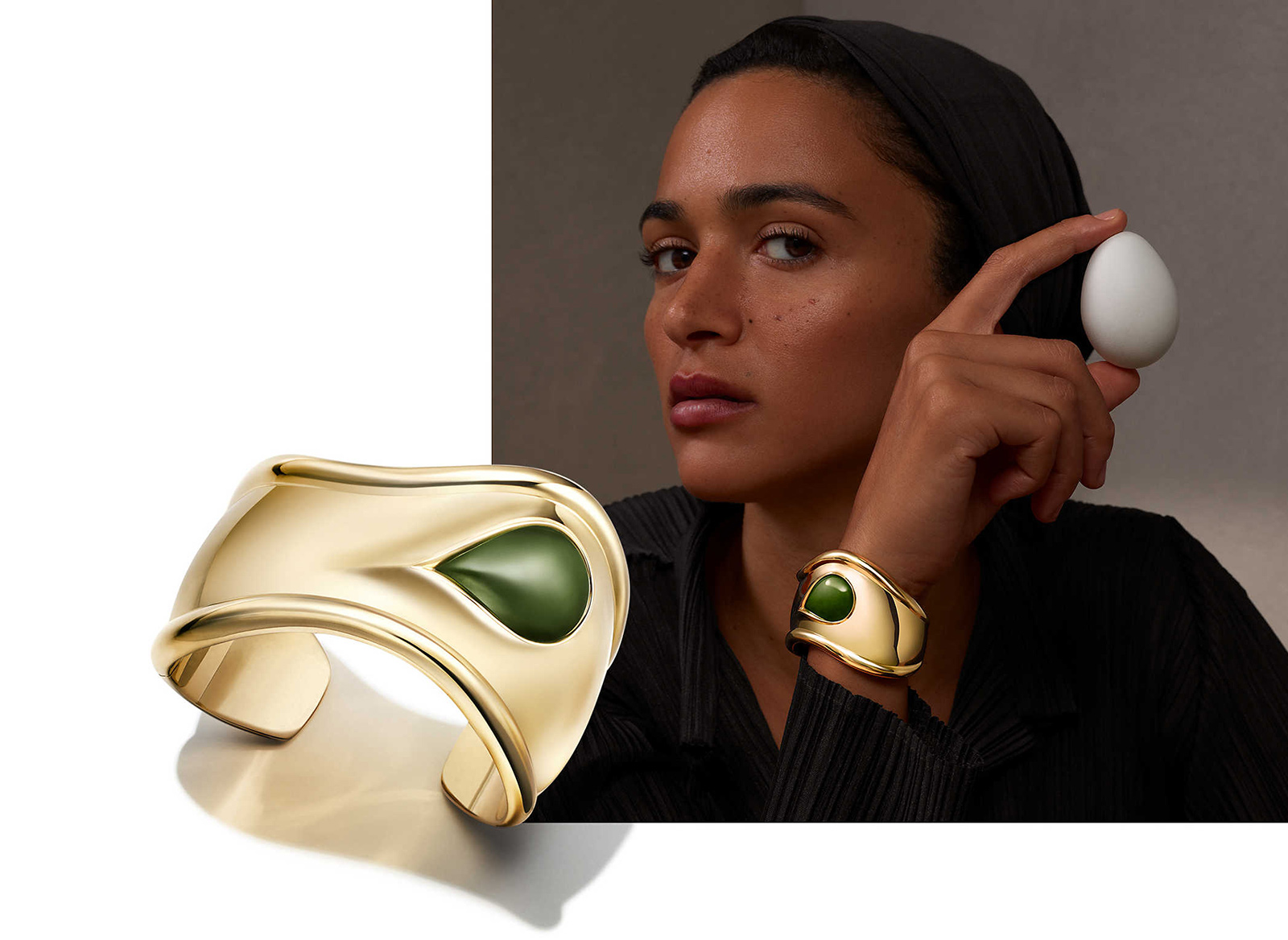 According to Vivienne Becker writing for the Financial Times, Peretti's designs were "so radical at the time in form, fluidity and material" that she quickly landed on the radar of Tiffany & Co. chairman, Henry Platt. Becker continues: "She liked to tell how she was hired on the spot, at the first interview [with Tiffany & Co.] in 1974, to create her own collection and become a Tiffany named designer. She explained how she emerged onto Fifth Avenue, shell-shocked, and bumped in her great friend, the photographer Hiro."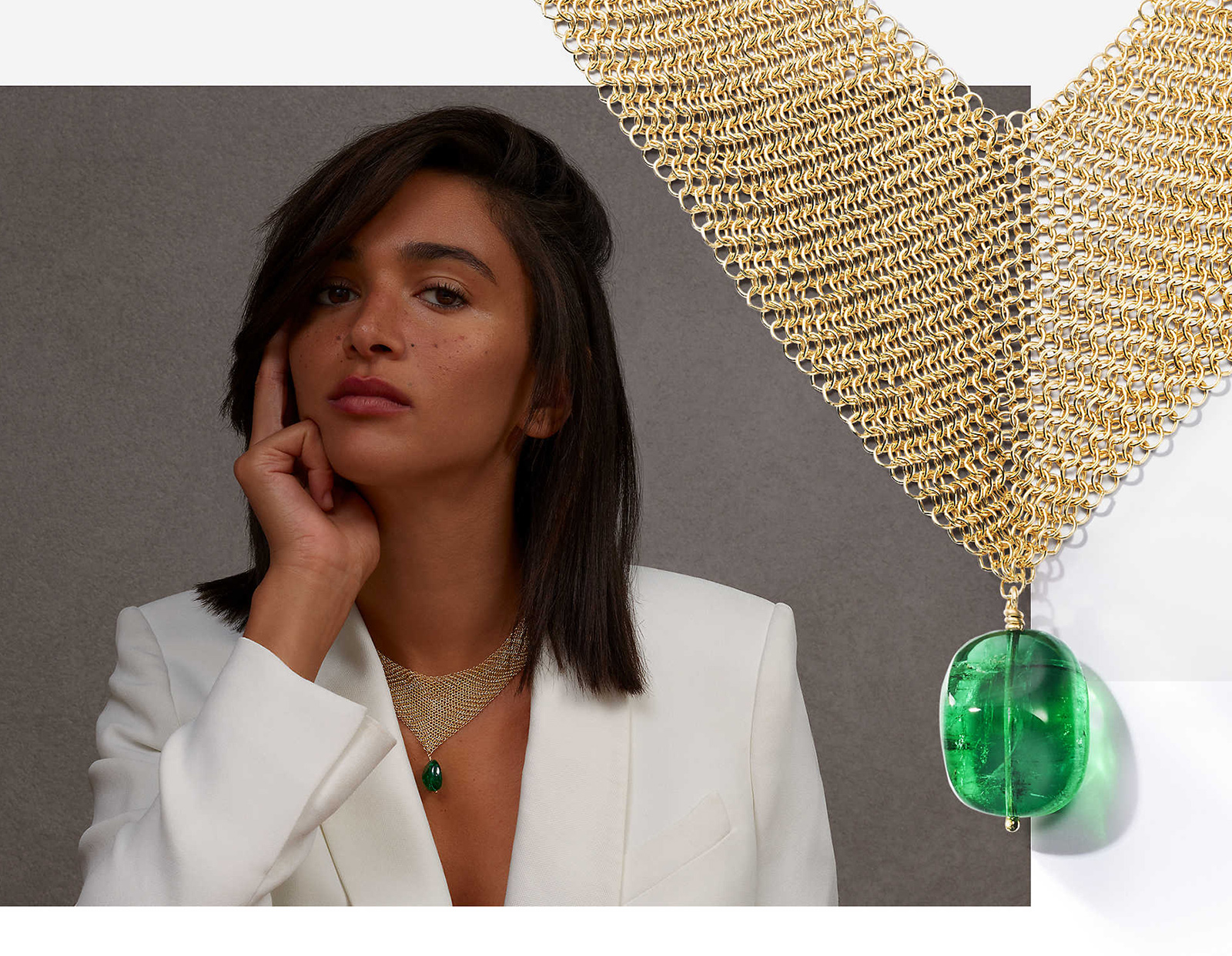 Her first collection for Tiffany & Co. was a smash hit, thrusting Peretti into the jewellery design limelight. Her designs were sculptural, minimalistic and biologically inclined, inspired by the shape of the body with smooth swathes of precious metal. "In her hands, simple became extraordinary. Bones weren't macabre, they were fierce, strong, sensuous, and elegant. A bean wasn't just a bean, it was a sleek jewel that evoked different meanings from the wearers. Mesh became precious, not utilitarian," says Kristen Shirley, writing for Forbes.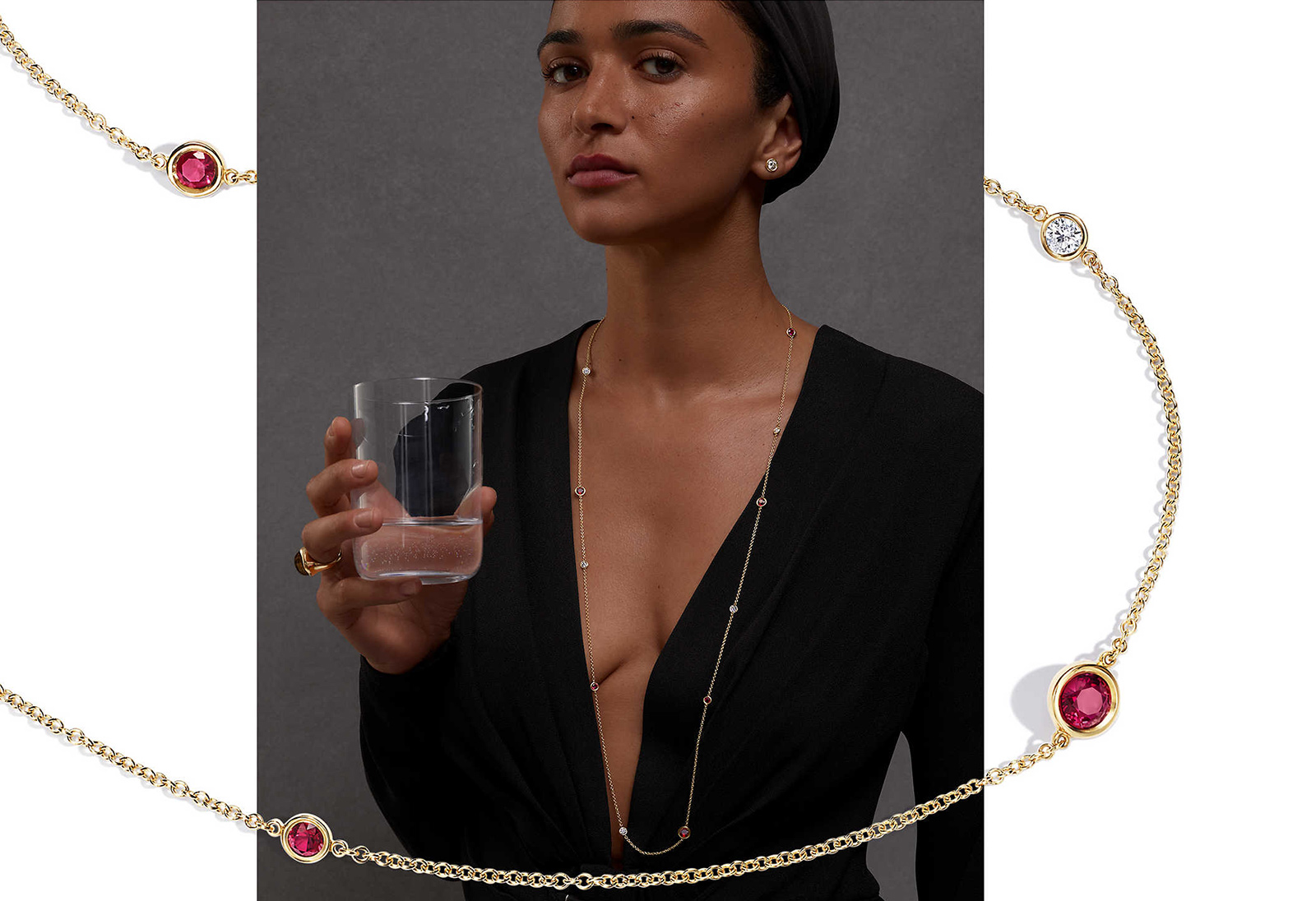 The partnership between Tiffany & Co. and Peretti continued for the rest of her life and is now firmly established as a major plot point in the history of 20th century jewellery. The iconic silhouettes of her designs and, indeed, many of the designs themselves, are continually reinvented for Tiffany & Co. even today. In fact, Shirely states that in 2012, Peretti's designs (licensed under her name) accounted for 10% of Tiffany & Co.'s worldwide sales. She adds: "Not just a gorgeous model and a talented designer, Peretti was a savvy businesswoman who retained ownership of her designs."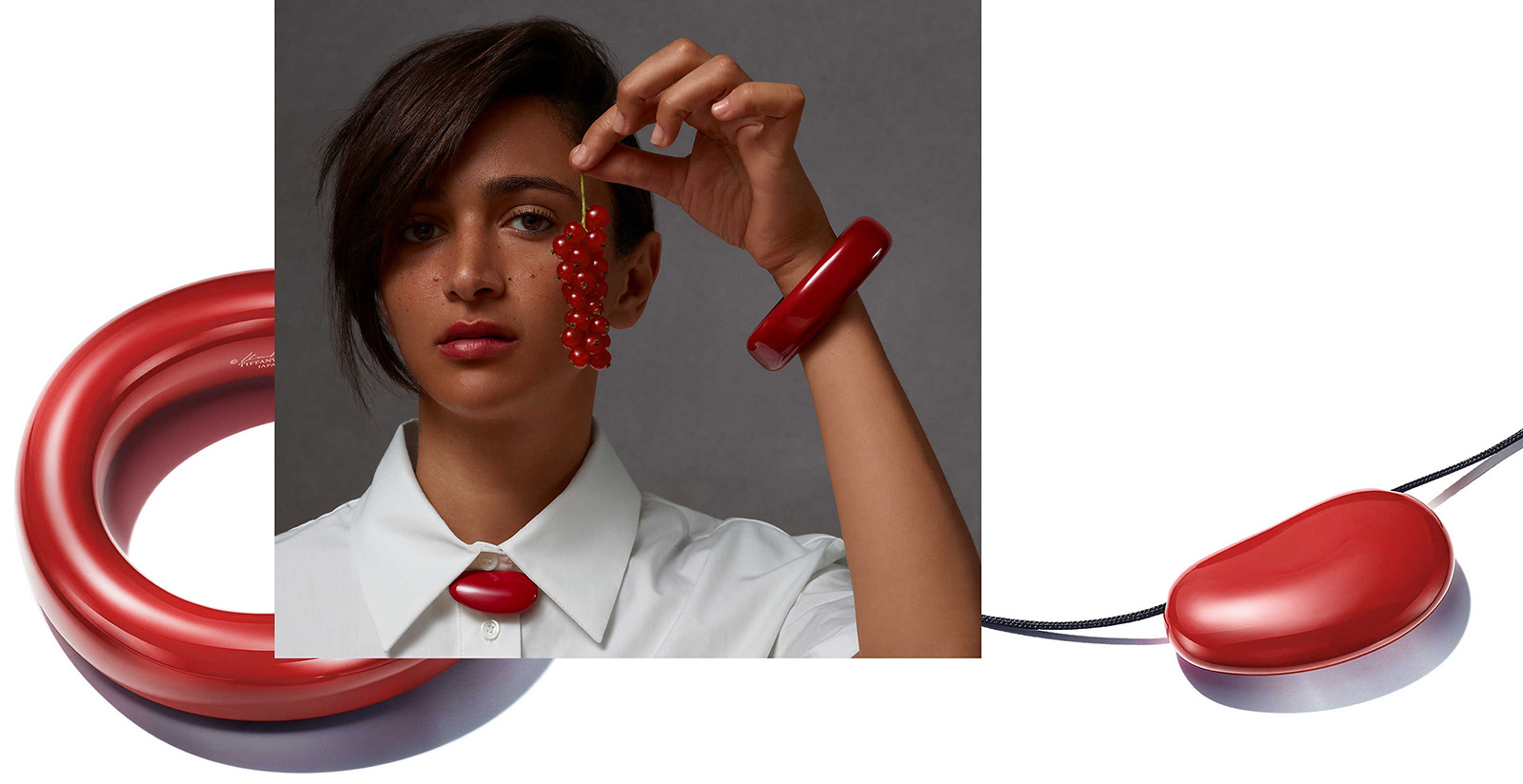 You've no doubt seen some Peretti staples – the Open Heart, the Bean, her Mesh scarf necklaces and earrings, the Snake, Diamonds by the Yard and, perhaps most distinctively, the Bone cuff. The latter, which follows the shape of the wrist like armor, turned 50 years old in 2020 and is as coveted today as it was half a century ago. According to Tiffany & Co., Peretti drew inspiration for the design from a visit to a Capuchin crypt in Rome, as well as time spent in Barcelona at Antoni Gaudí's Casa Milà, also known as La Pedrera or "the stone quarry". Continuing its fame, the Bone cuff was worn by actress Gal Gadot in a scene for the recent film, Wonder Woman 1984. Gadot says: "I've always loved Elsa Peretti's legendary Bone cuff as it is a symbol of power and glamour. When Wonder Woman 1984 director Patty Jenkins decided to outfit Diana Prince in it, I thought it was the perfect piece of jewellery to pay homage to the character's strength."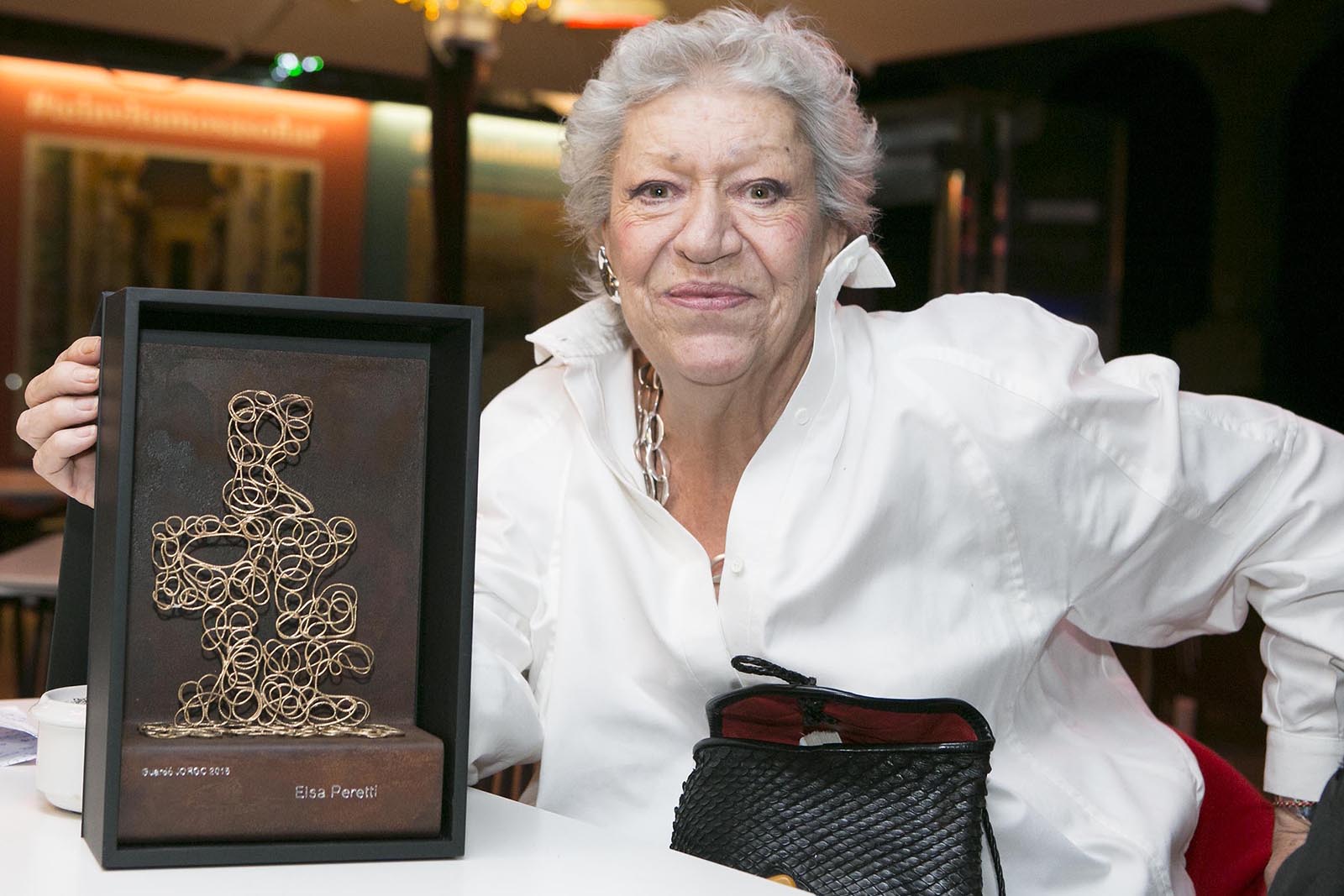 Throughout her career, Peretti established her design personality through materials, notably sterling silver, but also by creating pieces that didn't fit the mould of 'fine jewellery prices'. Today, creations under her name can be purchased for hundreds of dollars or thousands of dollars while still retaining her signature aesthetic. This accessibility gave women the chance to buy for themselves, not only in the 1970s, but in the present day. Vivienne Becker continues in the Financial Times: "Peretti's reputation was colossal – not only for her creative genius, but also her volatile and fiery temperament. Peretti was the visionary who democratised diamonds in her barrier-breaking Diamonds by the Yard, since copied the world over. Her designs were so powerful yet seemingly effortless, distilling profound emotions, energy, ideas and dreams. Her jewels have become modern-day talismans that cross cultures and generations."
In addition to designing, Peretti focused her attentions on her charitable foundation – the Nando and Elsa Peretti Foundation – which supported many different projects from conservation to human rights. Her desire to give back to the world and do so in a pure and uncomplicated way is perhaps mirrored in the refined simplicity of her jewels. Thanks to her timeless designs, women can continue to use Peretti's creations as a canvas for self-expression. She gave women the pieces they could simply associate with being themselves, unencumbered by the cluttered and fussy adornments that had been the mainstay. Her legacy will continue in this vein, reminding new jewellery designers that less is very often more.