It is interesting that it was love, or perhaps it would be better to say passion, which was the starting point for all of Mr. Harry Winston's endeavours. A devotion to exceptional gemstones and jewellery formed the unshakable foundation of the brand and, over time, has become part of its DNA.
"Jewellery is more than my love and my life; it is an insatiable obsession!" – Harry Winston once exclaimed.
Like an acrostic poem, where letters in each line create words, the letters of the collection's name split into four sub-collections. Each of these 'unpacks' four deeply rooted aspects of our sincerest emotion, qualities that are usually difficult to express in words: L - Light, O - Obsession, V – Vow and E - Eternity.
The first stage of love, L - Light, glows with brightness and excitement, like jewels full of radiance and colour. Necklaces, pendants, bracelets, earrings and rings emulate the explosions of fireworks in the air, that initial spark which ignites at first sight. The central stones of these everyday jewellery pieces appear in three colour varieties: red rubellite, blue tanzanite or orange spessartite, with a halo of rays set at different heights. The flowing necklace, with its smooth curves, reminiscent of fabric, the centrepiece of the luxury collection, is made of pink sapphires, spessartites, rubies and a yellow heart-cut diamond giving a hint of budding feelings.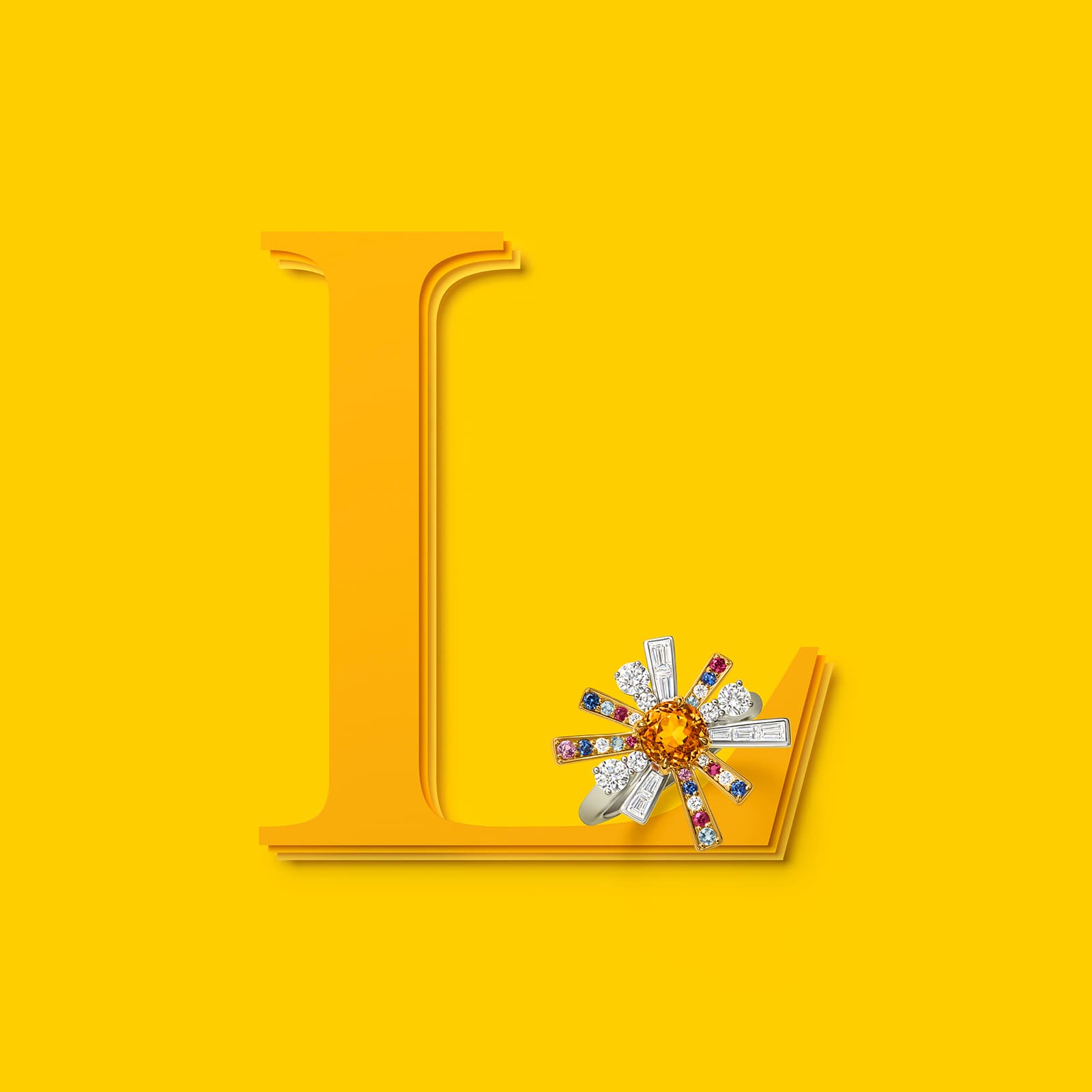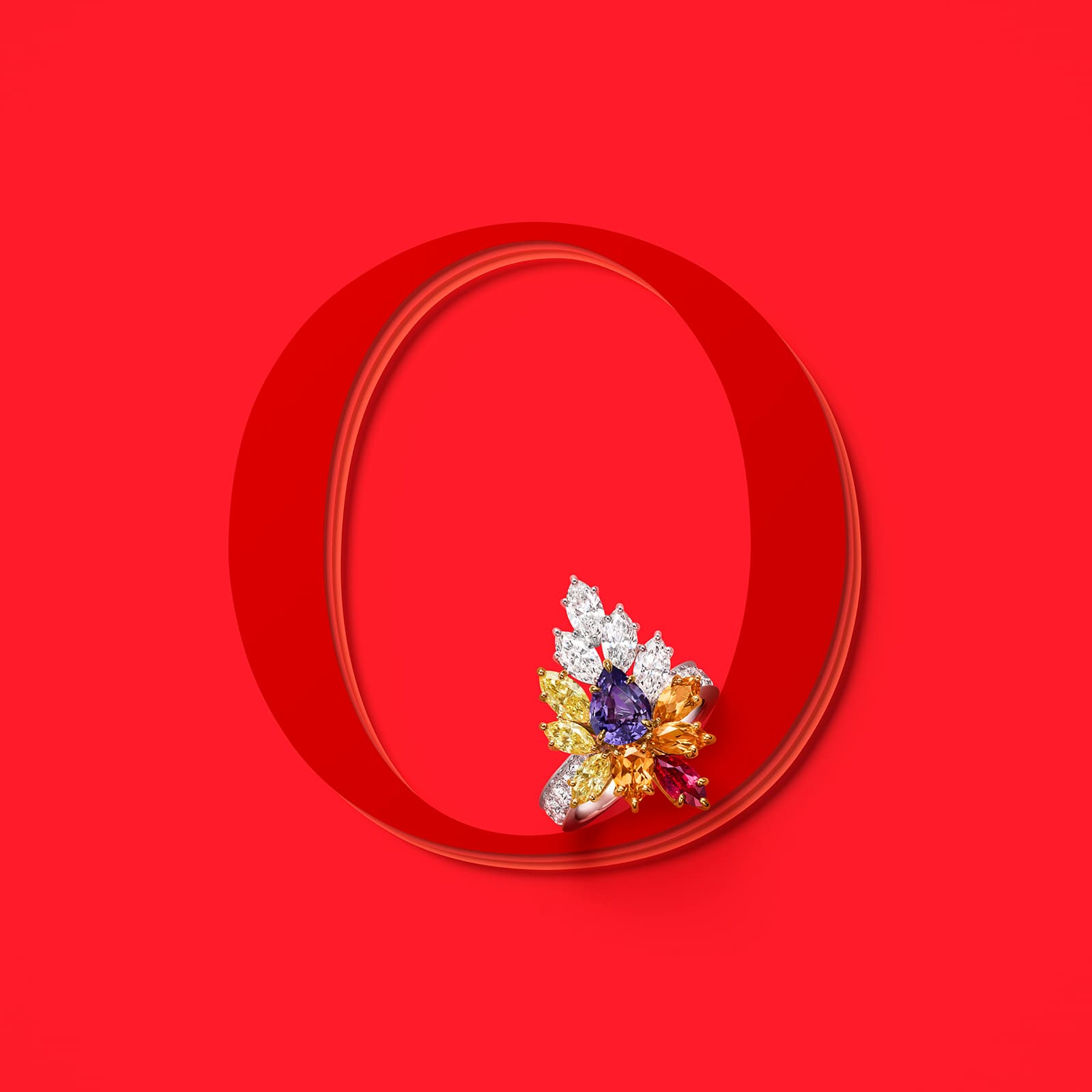 The second stage, O - Obsession, is filled with a fiery passion that knows no boundaries. It also combines everyday jewellery, earrings and rings, with luxury items, such as earrings, hair jewellery, rings and necklaces, that symbolise two souls in the night.
I think that the sophisticated and sensual necklace from this sub-collection is the key to the entire offering thanks in large part to the sugar loaf ruby at the centre of its design. The stone's incredibly rich colour creates a genuine expectation that in just a moment the gem will start to beat like a real heart.
When love is mutual and open, lovers stop hesitating and boldly voice their feelings and promises to each other. This is reflected in the third part of the collection: V - Vow.
The heart motif can be found here in all the pendant, ring and earring designs, from cut diamonds and rubies to abstract shapes assembled from precious puzzle pieces of various cuts. Once again, what a brilliant way to highlight the versatility of the most beautiful of sentiments.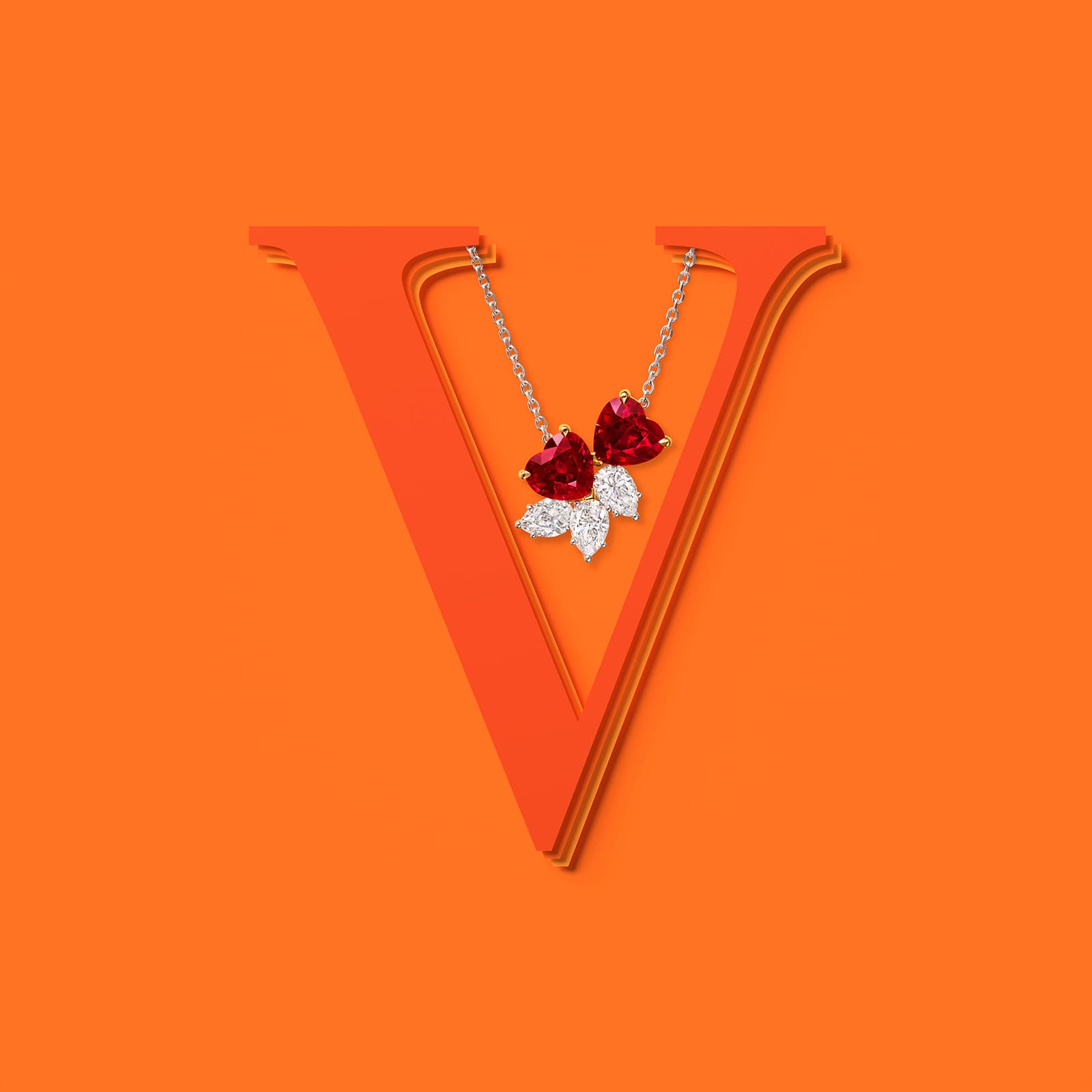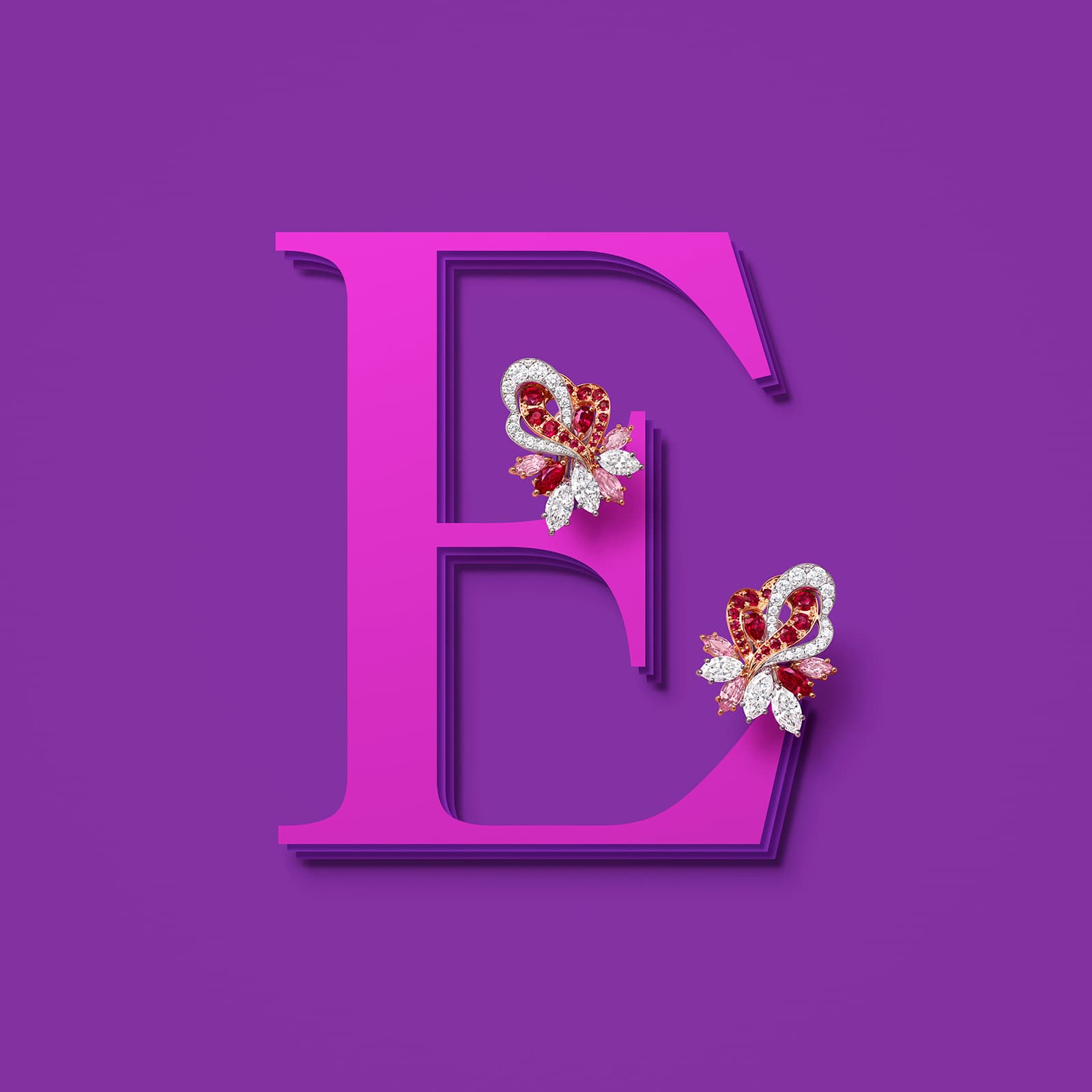 The fourth stage of love, E - Eternity, is only for those couples who have walked hand in hand for a significant part of their lives. Colourless diamonds and scarlet rubies, without losing their contrast and uniqueness, are intertwined into a single whole, making it impossible to find the beginning and the end.
Take a closer look at the necklace: the two precious 'ribbons' have their own design and pattern, something which does not prevent them from being a single whole. This is an exceptionally skilful piece of jewellery with a surprisingly deep meaning.
I must admit that the more I look at it the more I have a real passion for this collection. It is so interesting to see how a brand that is so famous for its diamond jewellery has embraced a growing love for bright coloured gemstones. First Winston Candy, then Winston in Bloom and now Winston Love are all true odes to colour and rich palettes of precious stones.