Every woman wants to be the most exquisite, beautiful, inimitable bride in existence. Can traditional jewellery solutions help her with that? I think we'll find we're all in agreement here – no they cannot! Only an individually tailored design is able to convey personal ideals about beauty and to emphasise the best features of its owner. This idea - previously extended to wedding dresses in the main - inspired the designers of the Harry Winston jewellery house to create this prodigious collection of engagement rings. Here, one ring is utterly unlike any other – which, thanks to the high level of attention to detail - is a concept comparable to tailor-made wedding dresses by bridal couturiers.
Why do I draw comparison between dresses and jewellery that on the first glance have seemingly nothing in common? When it comes down to describing them as 'fashion products', of course there is nothing much to say, but when a creative makes a piece of art out of them, the whole conversation changes – drastically! Judge for yourself: a stroke of the brush, another stroke, then another – and suddenly a sketch begins to materialise a hitherto ephemeral, vaporous dream. The best materials brought together giving this dream extremely precise details for the exact volume and shape of the future piece; and then, the very best experts masterfully embody all this into an objet d'art – literally, by breathing life into it. This is how Harry Winston engagement rings are born.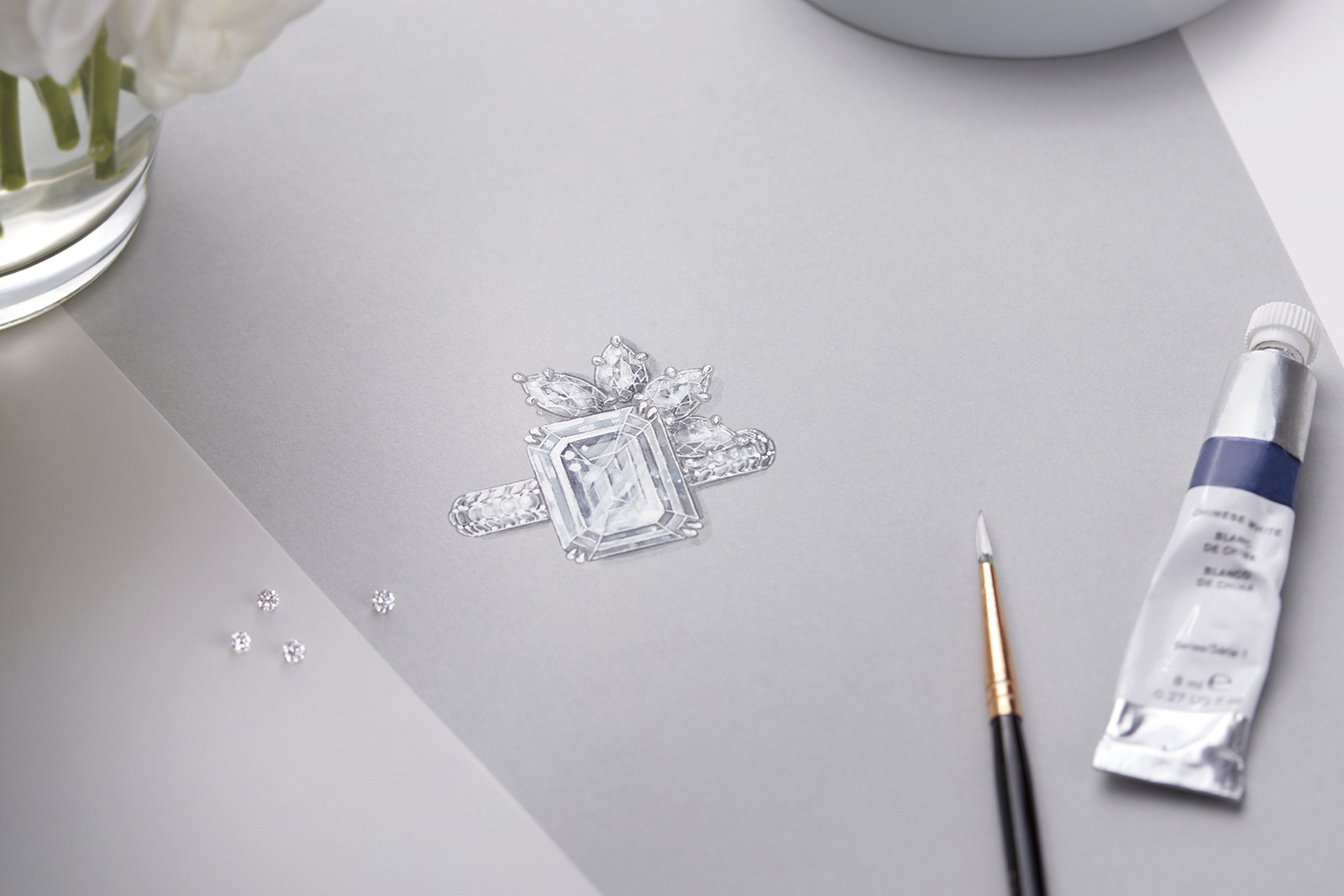 The 6 rings in the new collection are made from platinum and colorless diamonds in various cuts: round, pear, marquise and emerald, and the basis for the overall design was wedding symbols and wedding dresses. As such, the ring with the pear cut central diamond between two interlaced diamond ribbons is literally reminiscent of the exquisite lace of a corset, and figuratively reminiscent of the unity of two souls into a single whole. A chic composition comprising a central, emerald cut diamond surrounded by marquise and pear cut diamonds stirs memories of fine Chantilly lace.
I was particularly drawn to the round brilliant diamond ring, inspired by the décor of wedding dresses. Its central stone is surrounded by a double halo of diamonds, creating the attractive effect of volume and raising the diamond in the middle above all the rest. It is surrounded by a halo of small brilliant cut diamonds and another rim of marquise and pear cut stones. The complete opposite of this complex composition is also found in the most concise ring of the 'Bridal Couture collection', which simply has two marquise cut diamonds opposite one another. Behind the simplicity of the design lies a tribute to the fashion for asymmetry in high jewellery art, about which we have already written.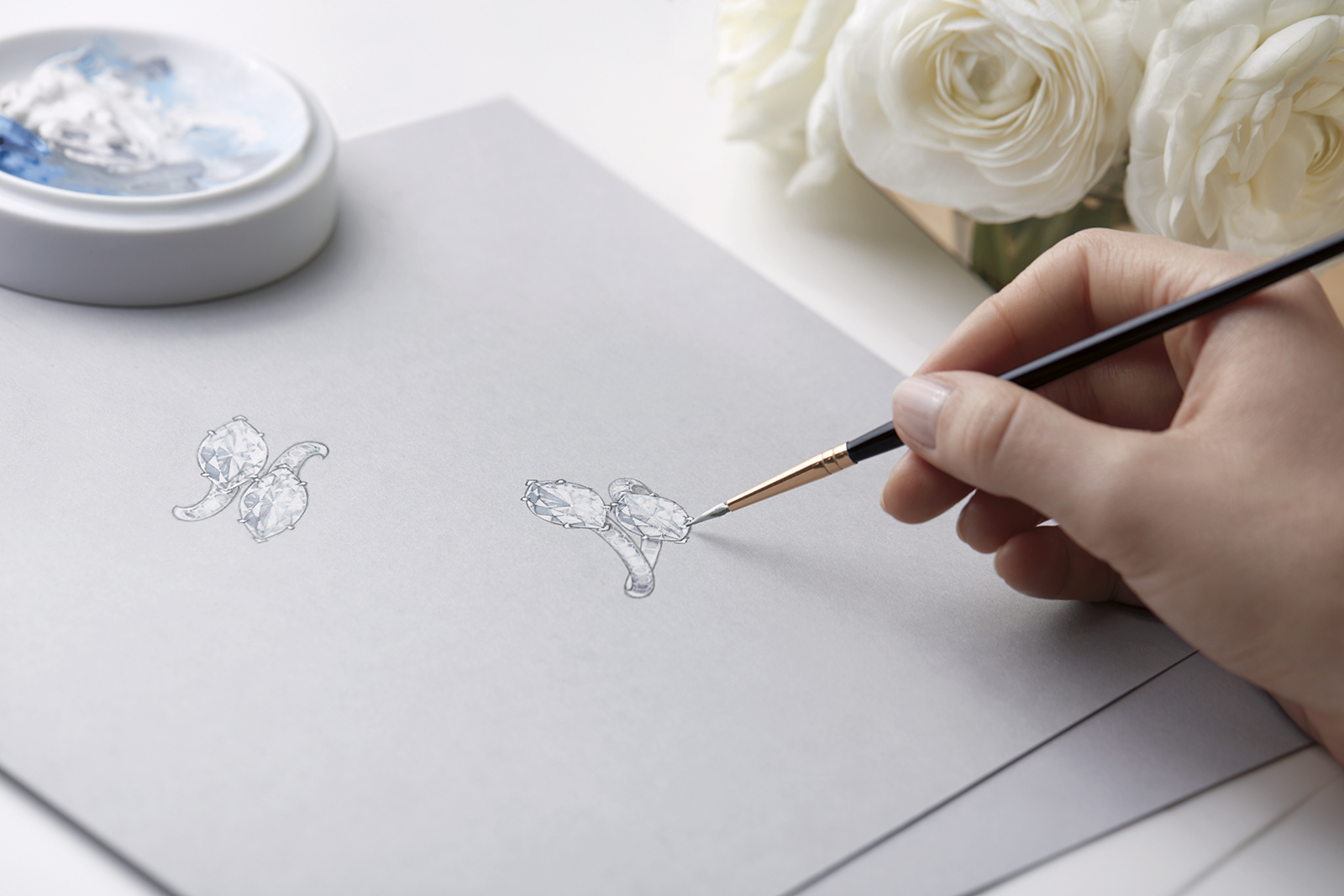 The new collection continues the idea carried by jewellery maestro Harry Winston that the most significant moments in life should be marked by exquisite jewellery, and that the house's pieces should remain the principal model of quality and craftsmanship. Harry Winston's 'Bridal Couture' rings will be available at selected Harry Winston stores worldwide.