"India's new contemporary designer", as Anuj is dubbed by the auction house, founded his own brand, House of Umrao, comparatively recently in 2017. Before that, the young designer was working behind the scenes at Umrao, a company set up in Jaipur by his grandfather, Umrao Mal Shah, who travelled from his home town of Jaipur to Calcutta and then Mumbai where, in 1965, his two sons began to work with him. The Shah family sold rare Burma rubies, sapphires and Colombian emeralds to buyers from all over the world including the United States and Europe, earning themselves an excellent reputation for their close attention to the quality of their gemstones. Even renowned designers and brands such as Sam Abraham, Bulgari, Cartier, Harry Winston, Jar of Paris and Viren Bhagat referred to them as "the Shahs".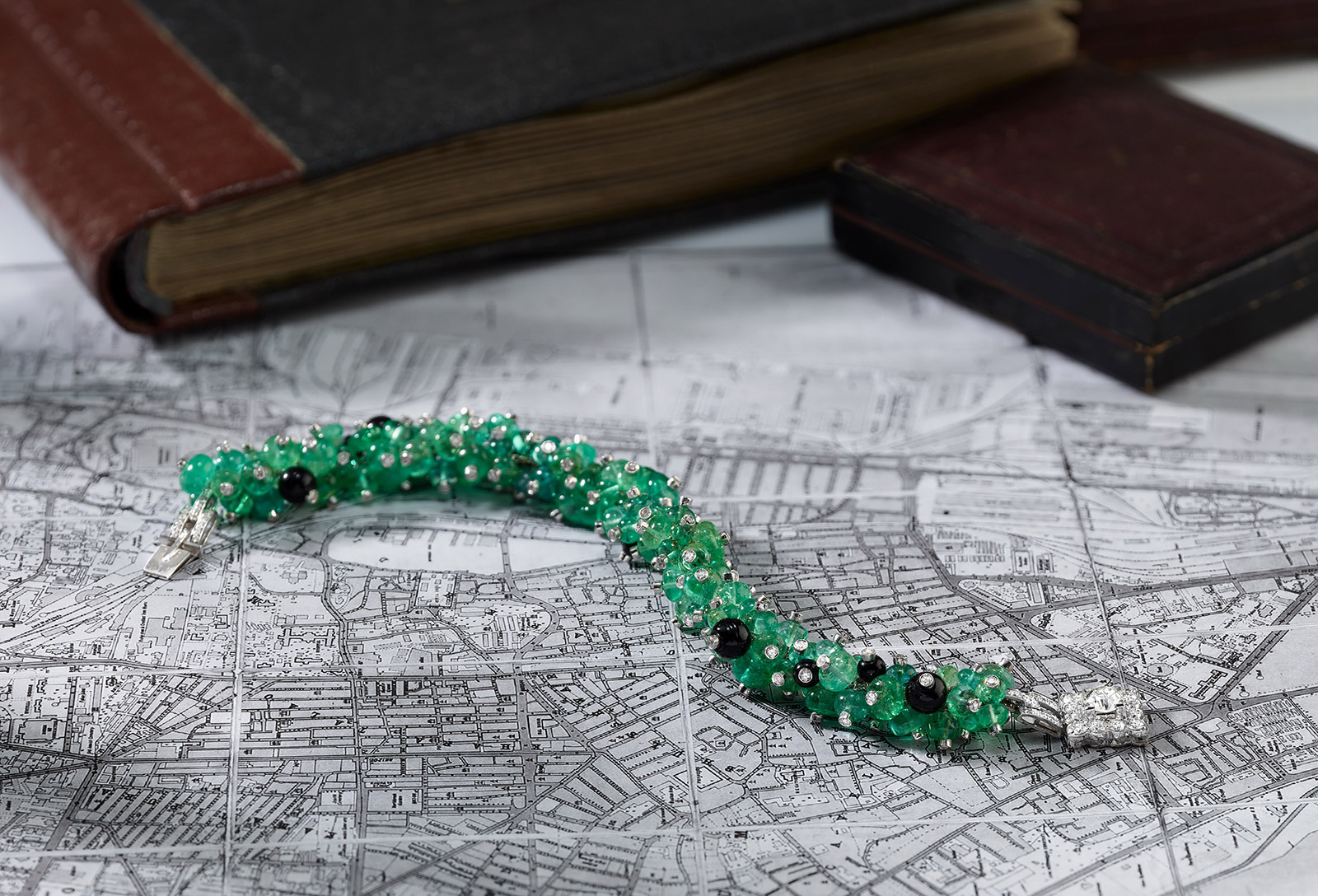 Eventually Umrao's grandsons joined the business, although they took things in a different direction by starting to create jewellery. The cousins shared Umrao as two brands: Umrao Jewels, which specialises in the creation of traditional Jadau jewellery with their own showroom in Jaipur and later House of Umrao, which makes rather distinctive art deco pieces with geometrical elements that are softened by decorative features inspired by Indian art.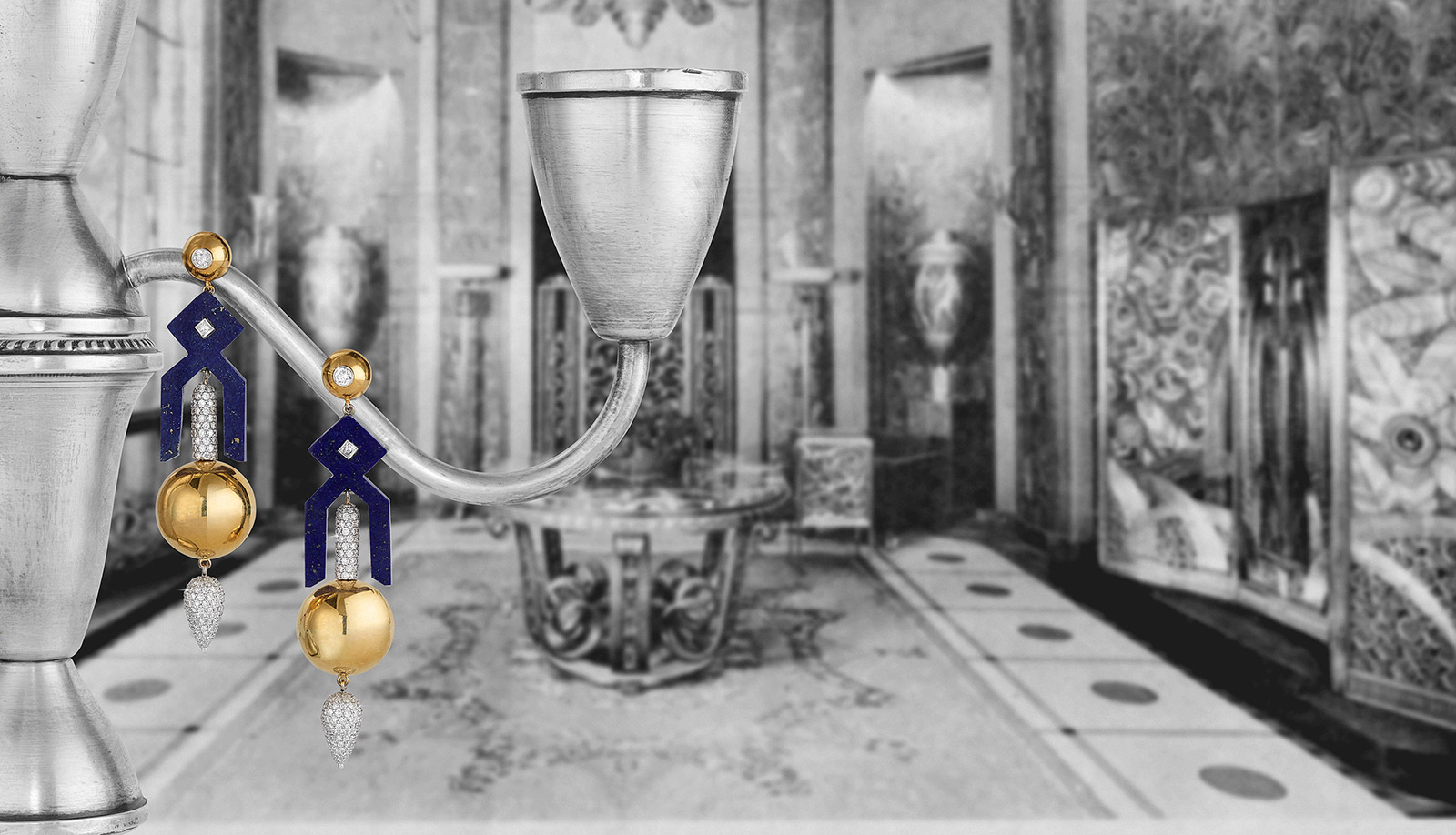 "The influence of art deco buildings and the old narrow lanes of India, especially the old flea markets like the Chor Bazar and Colaba have made a huge impact on me. It is ironic that the family behind Cartier, who used to buy stones from my family, is responsible for a brand that is now my biggest mentor and greatly influences my work," says Anuj Shah.
In fact, it appears that House of Umrao's founder has the ability to find inspiration in pretty much anything that surrounds him. Architecture is represented in much of his work, including a pair of earrings reminiscent of oriental window frames, which have been made with emerald beads, diamonds and black enamel, or a bracelet with a clasp that is designed in an arabesque style typical for decorating windows in the East.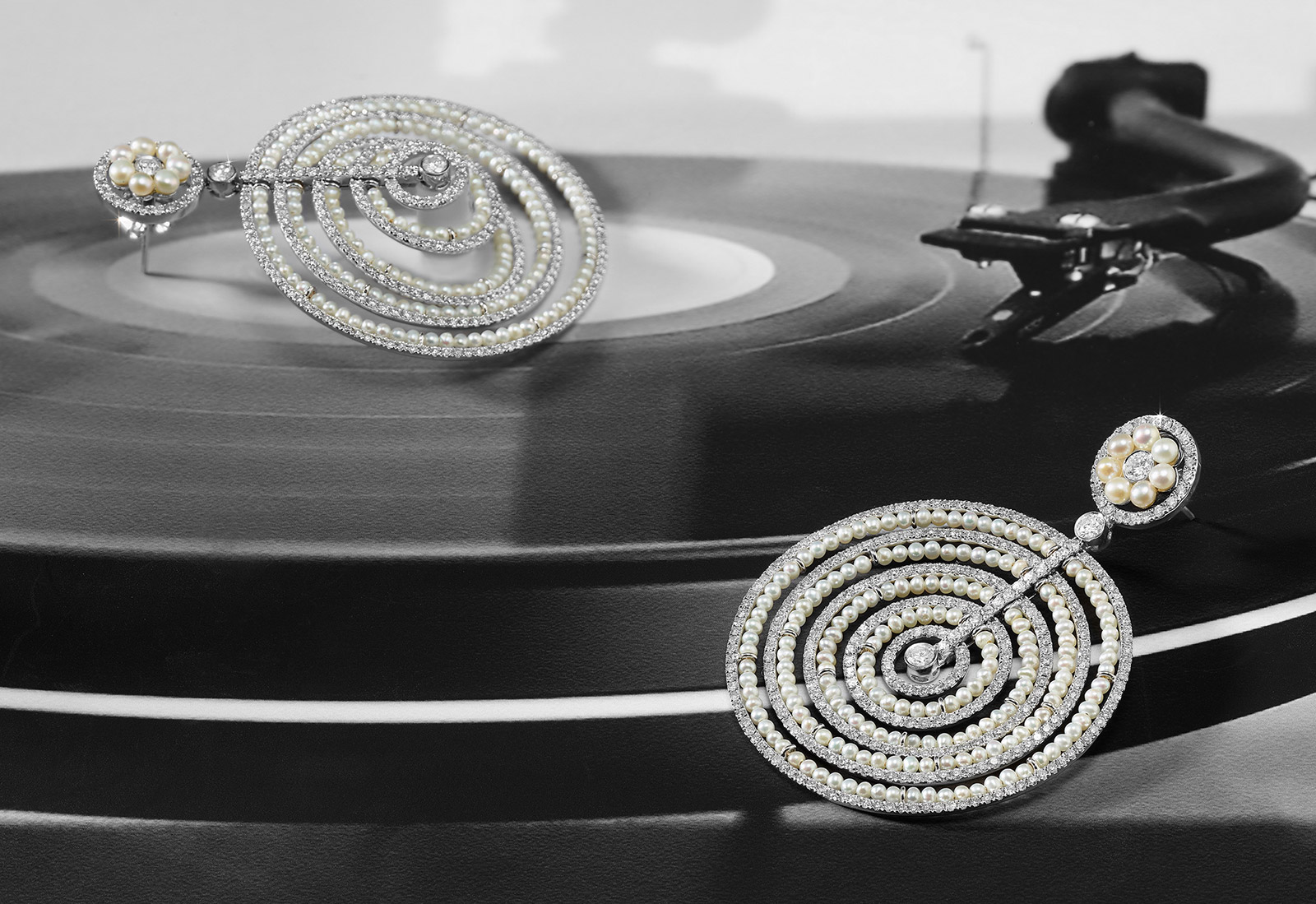 Anuj conveys his love of music through another pair of earrings made with diamonds and miniature pearls threaded together with a gold wire in circles that Evoke the appearance of vinyl records. The paraphernalia of movie stars, such as Marilyn Monroe's billowing dress and Charlie Chaplin's hat, have also acted as a starting point for the design of several House of Umrao creations. There are some pendant earrings made with engraved rock crystal and also some bell earrings made with opal beads, diamonds and emeralds, for example.
The first time I saw the work of this young jeweller was a year ago at an exhibition in Las Vegas. Even then I was pleasantly surprised by the stylistic and conceptual variety of his jewellery which just seems to pour out of Anuj imagination. Some of the bracelets, earrings, and particularly the emerald, onyx and rock crystal sautoirs appear to be directly referencing the art deco movement. However, among them, you will find pieces that are much more delicately designed, such as a bracelet comprised of several dozens of lotus flowers carved from mother-of-pearl.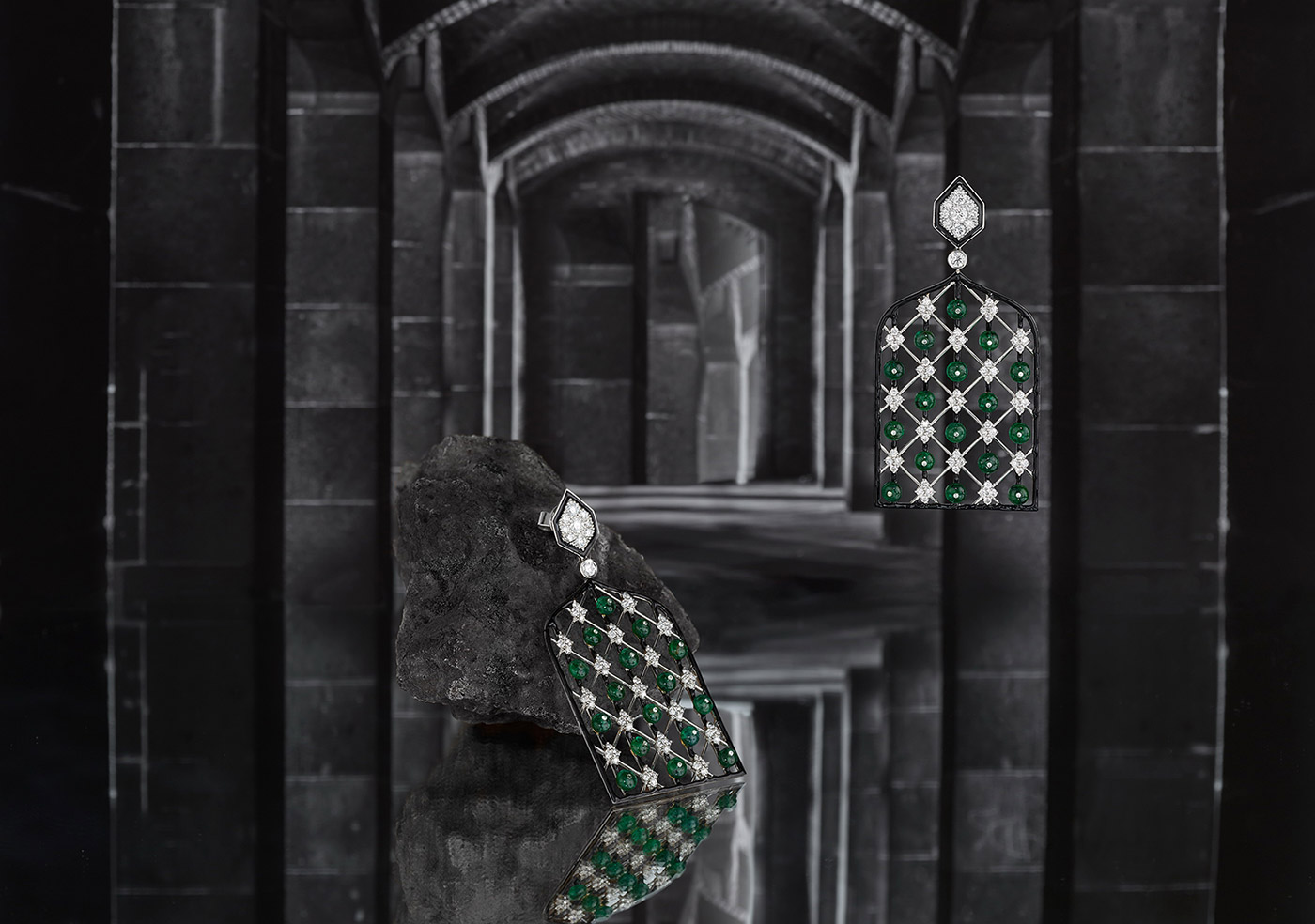 During our conversation, I asked Anuj why he had decided to call his jewellery line House of Umrao and not to think of something completely new and unrelated to his family's business. He answered: "I want to keep the legacy of Umrao alive, but in my own way. My journey continues into designing more and more diverse styles, using a wealth of gemstones and experimenting with different materials to create jewellery for people all around the world."
Jewellery from the House of Umrao by Anuj Shah can be viewed and acquired in New York 7-12 December. See the full catalogue here.