I travelled to London to discover more about Karina's brand, K&Co, to see her pink showroom and witness the unique novelties that emerge from her fine and high jewellery collections. What I found was a world of fun, excitement, rare minerals and even some quirky cartoon characters that exemplify this colourful, bejewelled universe. So, let's go down this fantastical yellow brick road together.
Just a short stroll from Buckingham Palace in the heart of London is a discreet atelier owned by Mumbai-born and Dubai-raised jeweller Karina Choudhrie, an artist, mother of four, entrepreneur and true woman of the world. She started her career working for a private jeweller in Beverley Hills, California, before establishing her own company in 2008. At her first private event in Abu Dhabi, Choudhrie sold an important Basra pearl sautoir to a member of the United Arab Emirates' royal family, which built the foundations of her client base.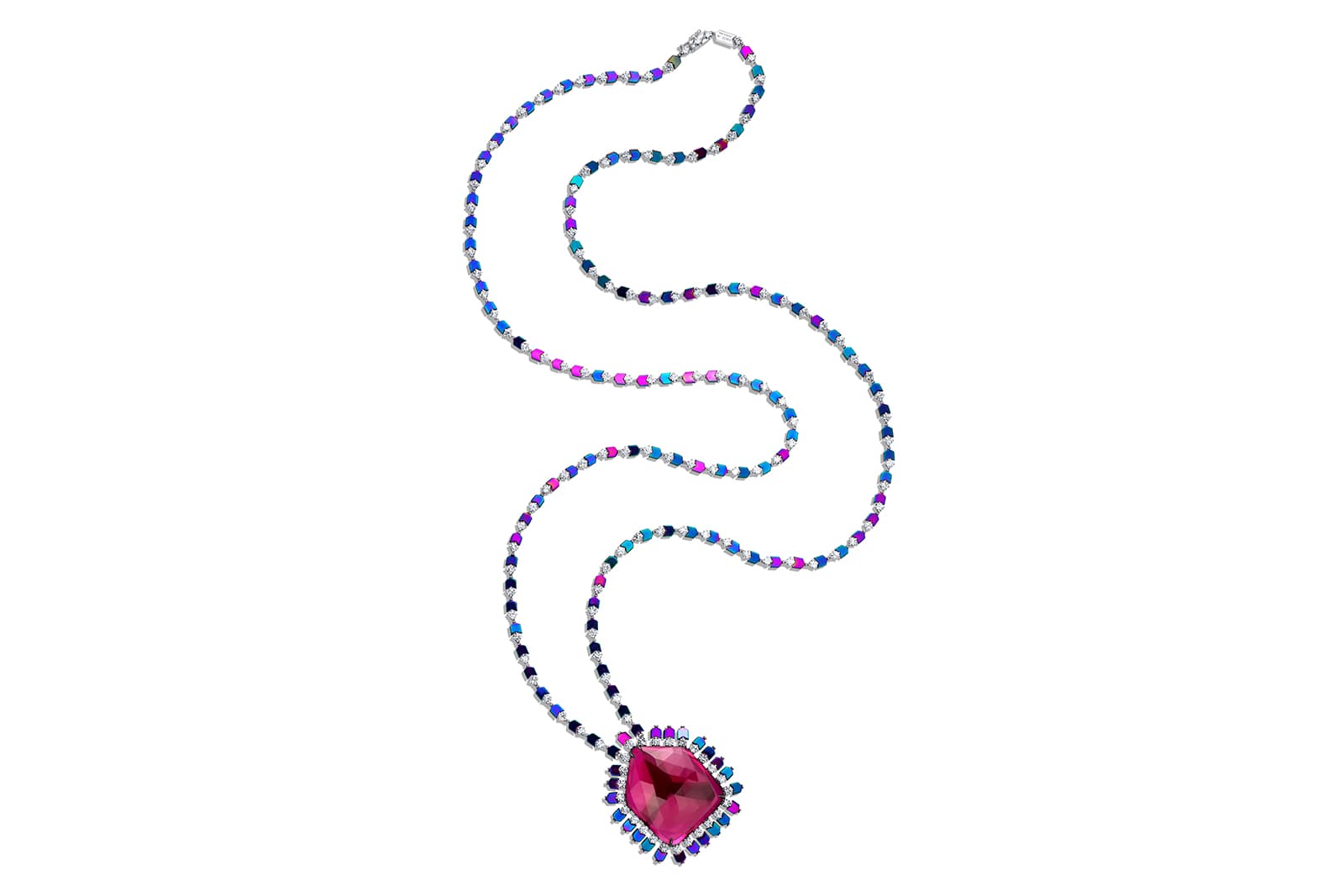 Today, she creates just over seventy unique jewels per year, peppered with her ready-to-wear fine jewellery collections and bespoke commissions by her loyal clients from Abu Dhabi, Qatar, India, Brazil, Russia and America. Her brand is swathed in pink, which is less an aesthetic choice and more a reflection of its bold, courageous and colourful attitude. This pink is the constant counterpoint to a mineralogical rainbow, from Australian opals and yellow diamonds to rubies, turquoise, spinels, amethysts and tanzanites. K&CO jewels are sculptural and energetic, but the seriousness of her craft never masks the humour and playfulness of her compositions.
"London is the centre of my world; a mix of cultures and energy existing in harmony from all over the world. Women of power gather here in a city that has given many women amazing opportunities to grow."
Although bespoke continues to be a cornerstone of her brand, something happened in 2010 that gave Choudhrie a renewed sense of creativity and a desire to design with no rules but her own. This shift was moving her business to the city of London. She decided to channel the city's energy into her own ranges and express new ideas and emotions in her own way, without the guiding influence of private clients. This has allowed her to build a "bigger vision for the brand," and now we can enjoy the results.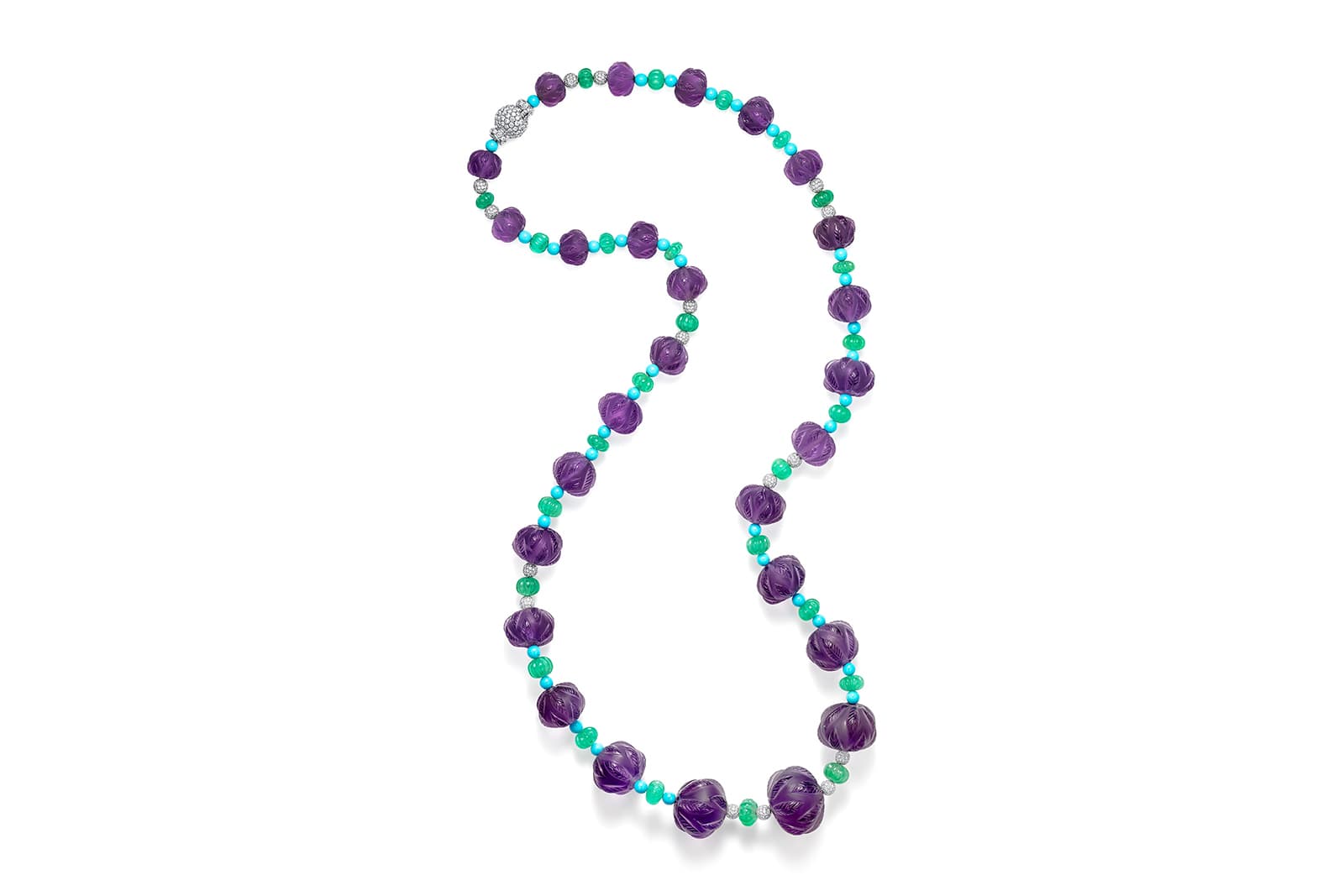 Today, K&Co offers high jewellery and core fine jewellery collections. Vitamin Pink is less a range of jewellery and more a brand mantra that "embodies the strength of female energy and our ability to be like a vitamin in the lives of others". Pieces can be styled and stacked by the wearer and worn as a daily extravagance with diamonds and mother-of-pearl accents. The Icon collection pay homage to the architecture of London, while the K&Co Mini collection of quirky cartoon character pendants mirrors the pages of Big Splash Circus – a children's book written and hand-painted by Choudhrie in 2020.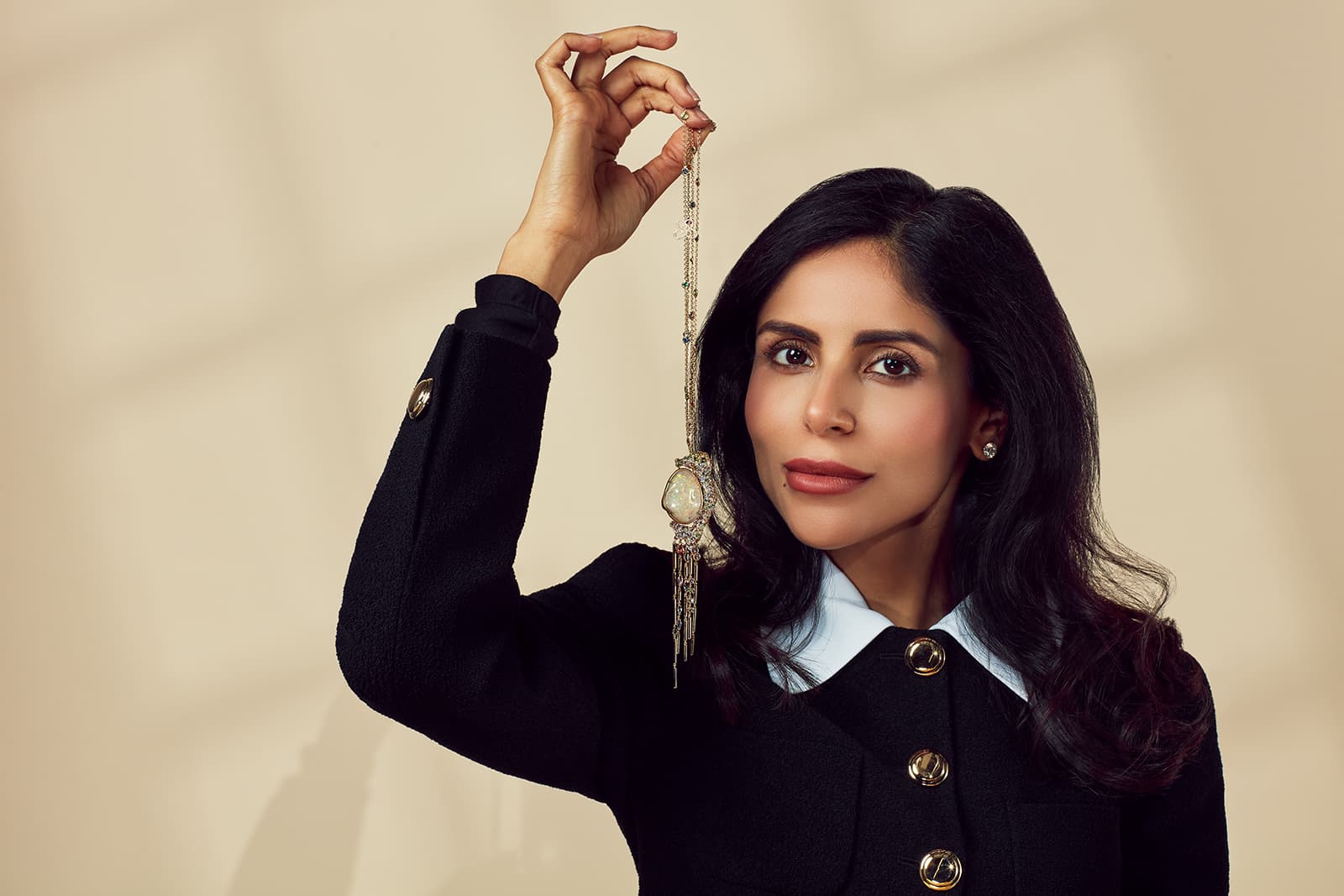 Most recently, K&Co has launched its debut high jewellery collection, Valtameri - Under The Sea, representing a new and exciting avenue for her brand. The offering is a "love letter to the oceans" and contains kaleidoscopic interpretations of the world beneath the waves. "Around five years ago, we went to Mauritius and went diving with a marine biologist," says Choudhrie of the collection's origins. What emerged from her sketchbook was 42 pieces of jewellery, including the Aurelia Aurita sautoir necklace with a rare opalised clamshell that's believed to be 140 million years old. This specimen is mixed with sapphires, tsavorites and spessartite garnets to conjure the tentacles of an aurelia aurita jellyfish, also known as a 'moon jelly', floating through a sea of yellow gold.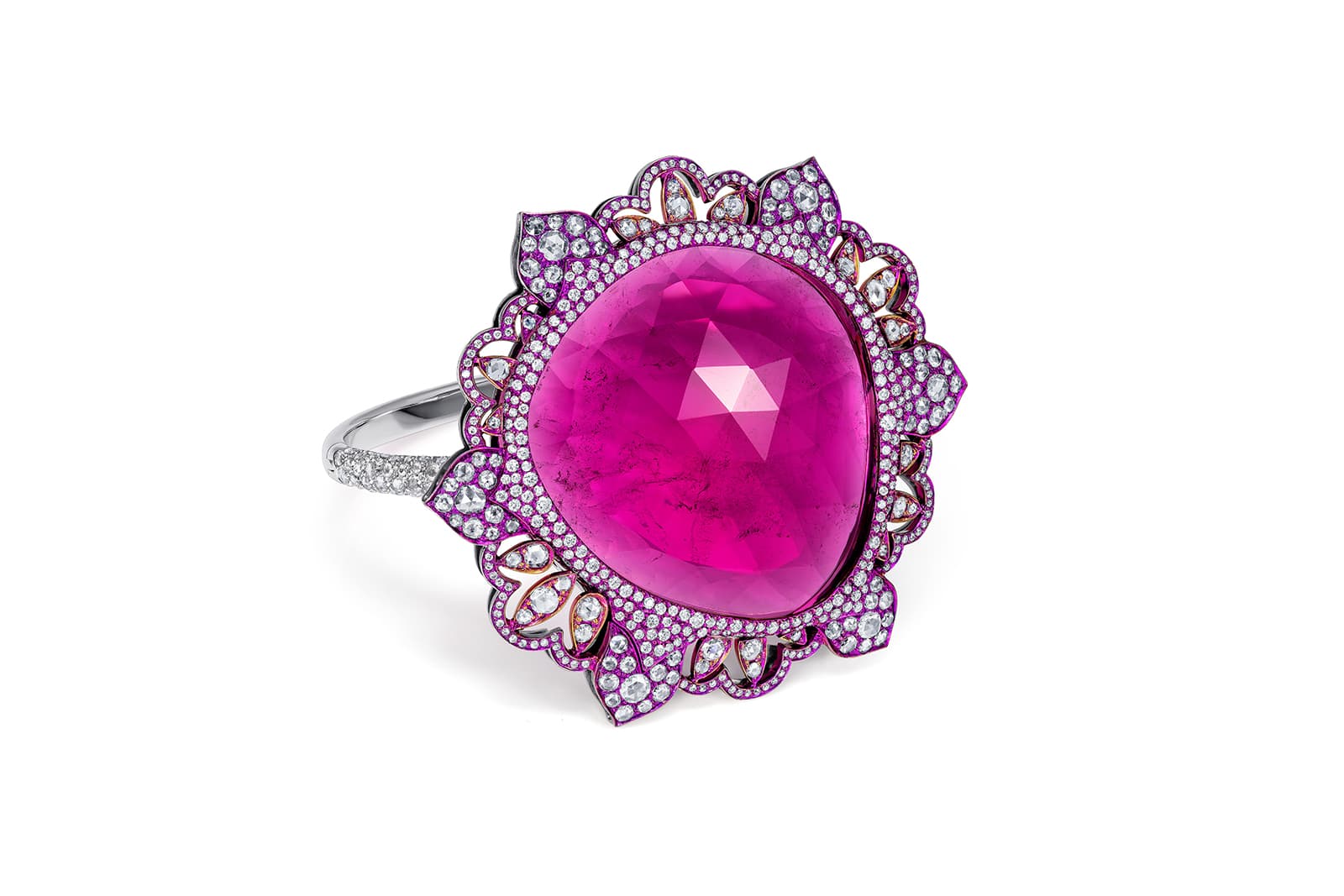 Next, there's the Amansii cuff – a bracelet inspired by gelidium amansii, a breed of pink algae that floats in the warm waters of East Asia. It's crafted in anodised titanium with a rose-cut rubellite centre stone, round brilliant and rose-cut diamonds, and a clasp set with a single rubellite cabochon.
"It is far more important to give each creation its own personality than to follow rules."
K&Co pieces rarely rely on one colour to tell their story. For example, the Iridiana earrings, inspired by the rainbows of light created when sunlight hits sea spray, are vibrantly constructed in clustered beads of emeralds, tanzanites, pink and yellow sapphires and orange spessartine garnets. These baubles of colour descend from diamond-set clouds accented with a single South Sea pearl. Rather than creating a composition of colour, the Deep Sea Spectrum earrings rely upon naturally striated chrysocolla drops that contain bands of vibrant blue, black, green, orange and red. These elongated drops are affixed to the ear with a cluster of colourless diamonds and pink, red and teal spinels.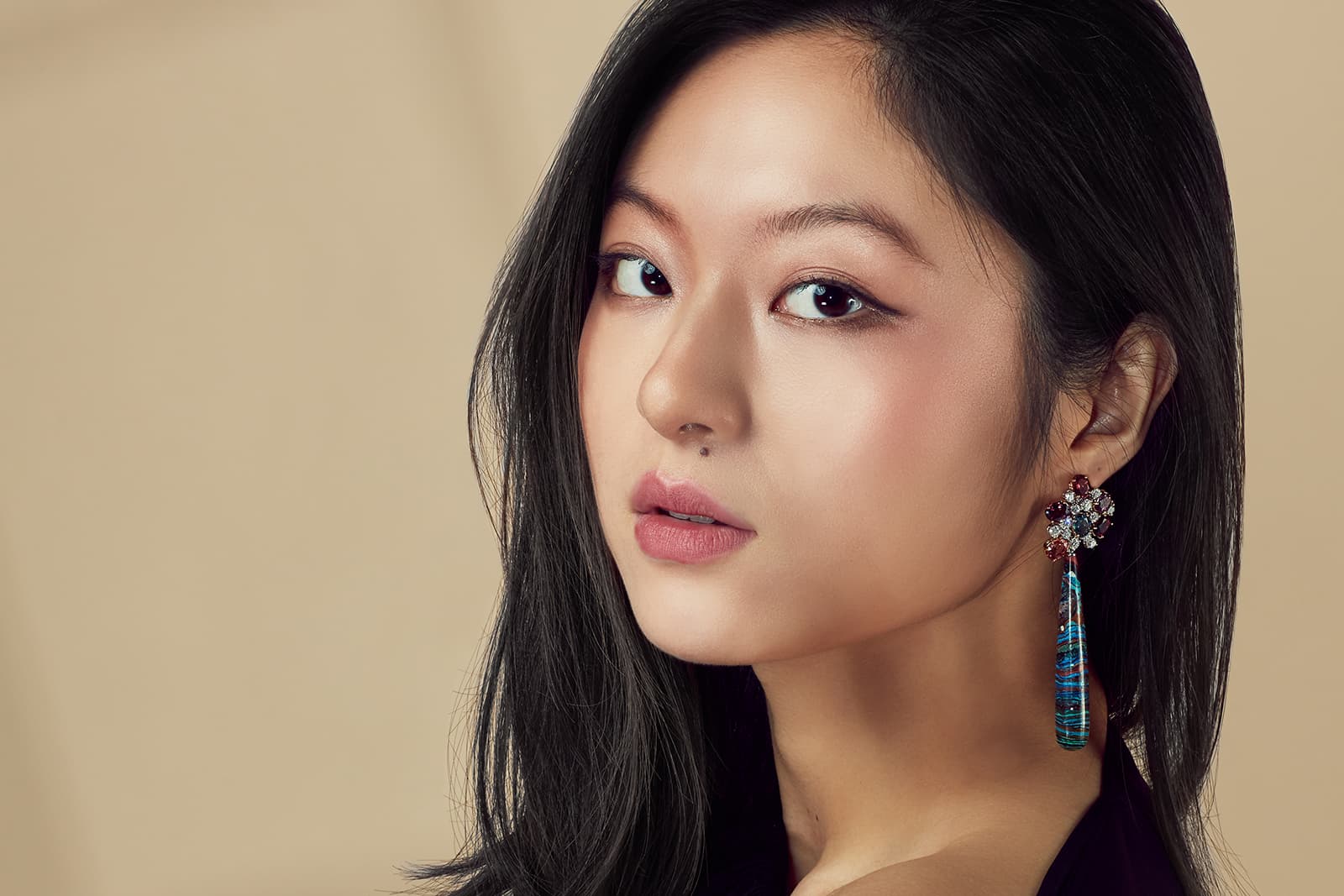 Choudhrie added a few fun rings to the collection to show her playful side. One of them - the Caviar ring - was a big hit on my Instagram @katerina_perez. I showed my followers how the ring's dome of pavé diamonds can be opened to reveal a small 'tray' of black caviar represented by black diamonds. Another opening cocktail ring that makes heads turn is in the form of a piano - the High Tides ring - crafted in white gold and diamonds. It has a lid that can be opened and propped in place with a support, just like a real grand piano. You may wonder what a musical instrument is doing in an ocean-themed collection. As Choudhrie explains: "Whether it is the rhythmic crashing of waves or the soothing sound of whale call, the ocean is a symphony. To celebrate the musicality of the sea, this white gold and diamond ring takes the form of a grand piano." Finally, the Drops of the Oceans rings are charming. Both feature a colourful fish swimming inside a crystal bubble.
As an art lover, I particularly appreciate how all the Valtameri pieces are accompanied by conceptual sketches and watercolour paintings by Karina. They showcase her talents as an artist but also help to submerge us in her underwater world. It is easy to imagine the eventual owners of her pieces displaying this artwork, perhaps as a reminder of what can be born from imagination.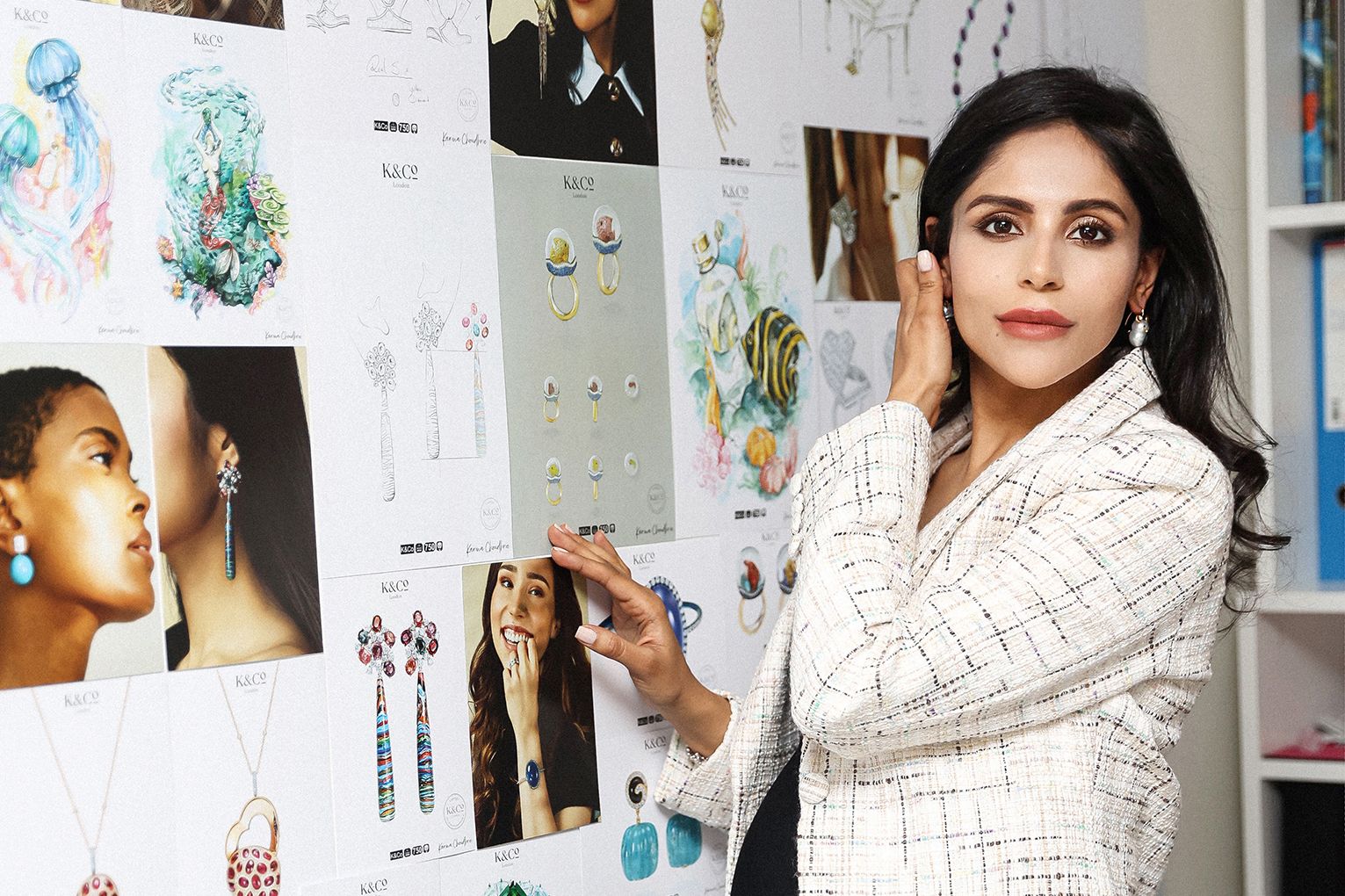 "I want people to know my journey and my story," explains Choudhrie as we discuss the future of her K&Co brand. "I want to keep it small. I want to keep it niche, like a little gold box near Buckingham Palace. A secret place." With jewels as distinctive and covetable as this, I can't imagine that K&Co's energetic pink universe will stay unexplored for long.