At the beginning of the year, I was lucky enough to have the opportunity to go "behind the scenes" of the famous jewellery house Maison Tabbah and get to know the extensive procedure of creating jewellery for private clients. It helped me to understand why the cream of society all rushes to come here when they are looking for something quite special.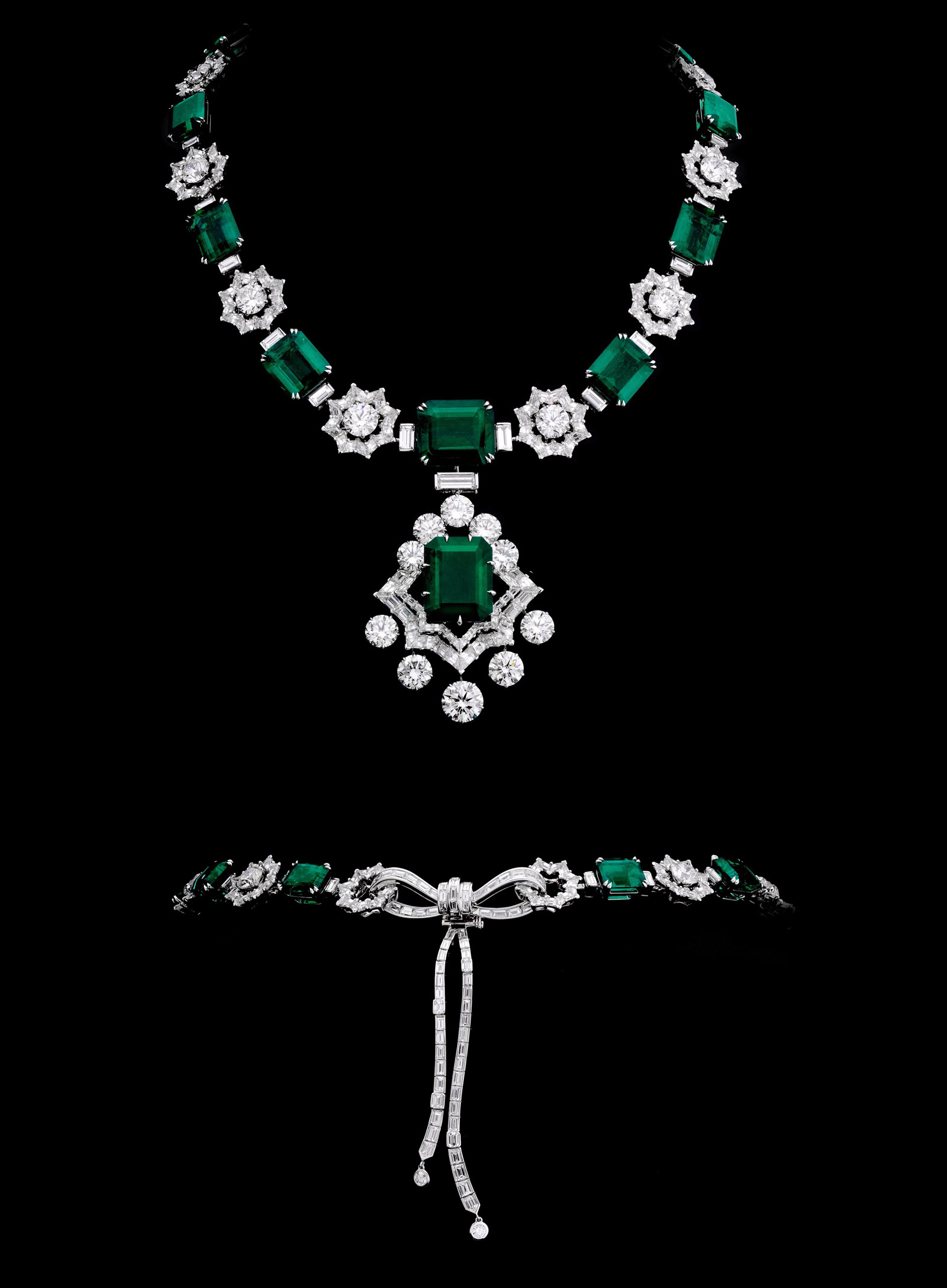 "Clients start looking for bespoke jewellery because they want to differentiate themselves from others and have their own creations. They tend to be extensively educated in art, architecture, fashion; their houses are decorated especially for them and they want to have their jewellery created in the same way. Some of them spend millions to have their yachts or planes custom made, and what is more personal than jewellery?" says Nagib Tabbah, a fifth generation member of the family which founded the Maison in 1862.
And he's right: jewellery has, more so than ever before, become an inextricable part of us and helped to underpin our own styles. So when it comes to commissioning jewellery that is actually unique, for Maison Tabbah the process has to begin entirely from scratch – it's not a question of simply adapting an existing piece as some kind of template. The whole procedure can take some time, and time and resources are a luxury that very few jewellery maisons can boast of. Those that are commercial and owned by big conglomerate groups usually prioritize the sale of jewellery that is already designed and made, leaving their clients with no option but to look for private jewellers or less famous brands to realize their dreams.

I think Maison Tabbah serves as a perfect example of what is necessary to create an experience beyond the ultimate bespoke jewellery: "We consider every engagement as commissioned work-of-art, and this goes beyond what most of our customers had been accustomed to. The ability to create Bespoke Jewellery is a deep rooted part of our tradition: we source the stones for our clients, fashion designs for them and create the jewels, all under one roof. With over 100 craftsmen and women, specialists, Maison Tabbah are able to say that everything is done in-house - which nowadays is a rarity in itself. It is a benefit for the client, since it guarantees that the piece has not been seen by anyone else. Additionally, the gemstones quality remains impeccable since the stones have not been traveling from one workshop to another," explains Nagib.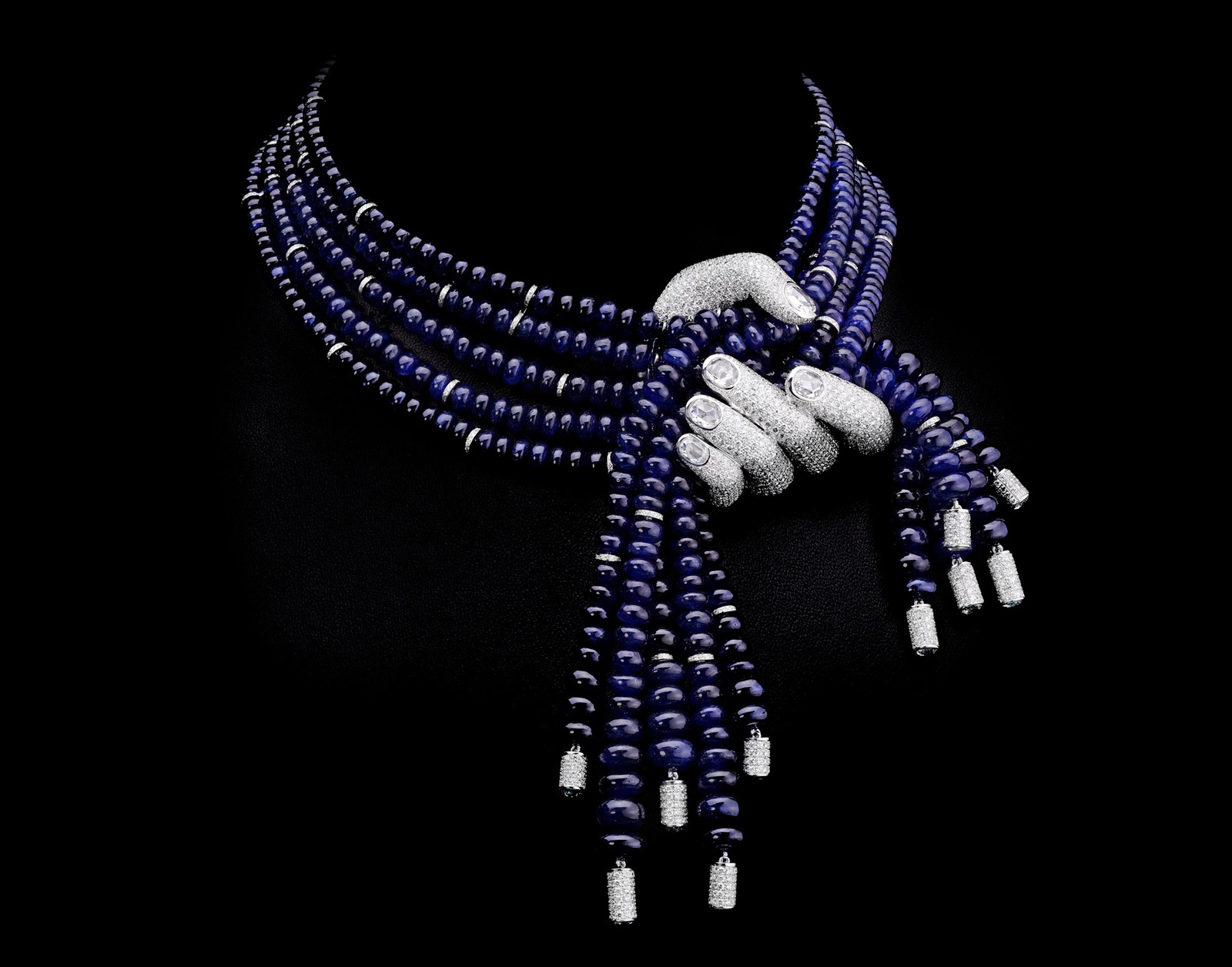 There was one thing that I found particularly intriguing; often, when clients turn to Nagib, he treats the entire project with them like a screenwriting exercise where the client stars as the lead. "Through a [series of] private consultation(s), I can understand their needs and desires more accurately, then transfer them into a unique representation for the client. When someone comes to us and asks for a custom piece, we have to be incredibly empathetic and intuitive. The fit of the final piece has to be absolutely perfect just like an haute couture dress," says Nagib.
After the sketch of the piece is finalized, the long process of creating it begins. First measurements are taken to ensure that the jewellery is as comfortable as possible, perfectly mimicking all the contours of the body. Next, the craftsmen at Tabbah make a wax model and silver prototype that the client tries on. Only then do the jewellers smelt the jewellery from gold and embellish it with stones.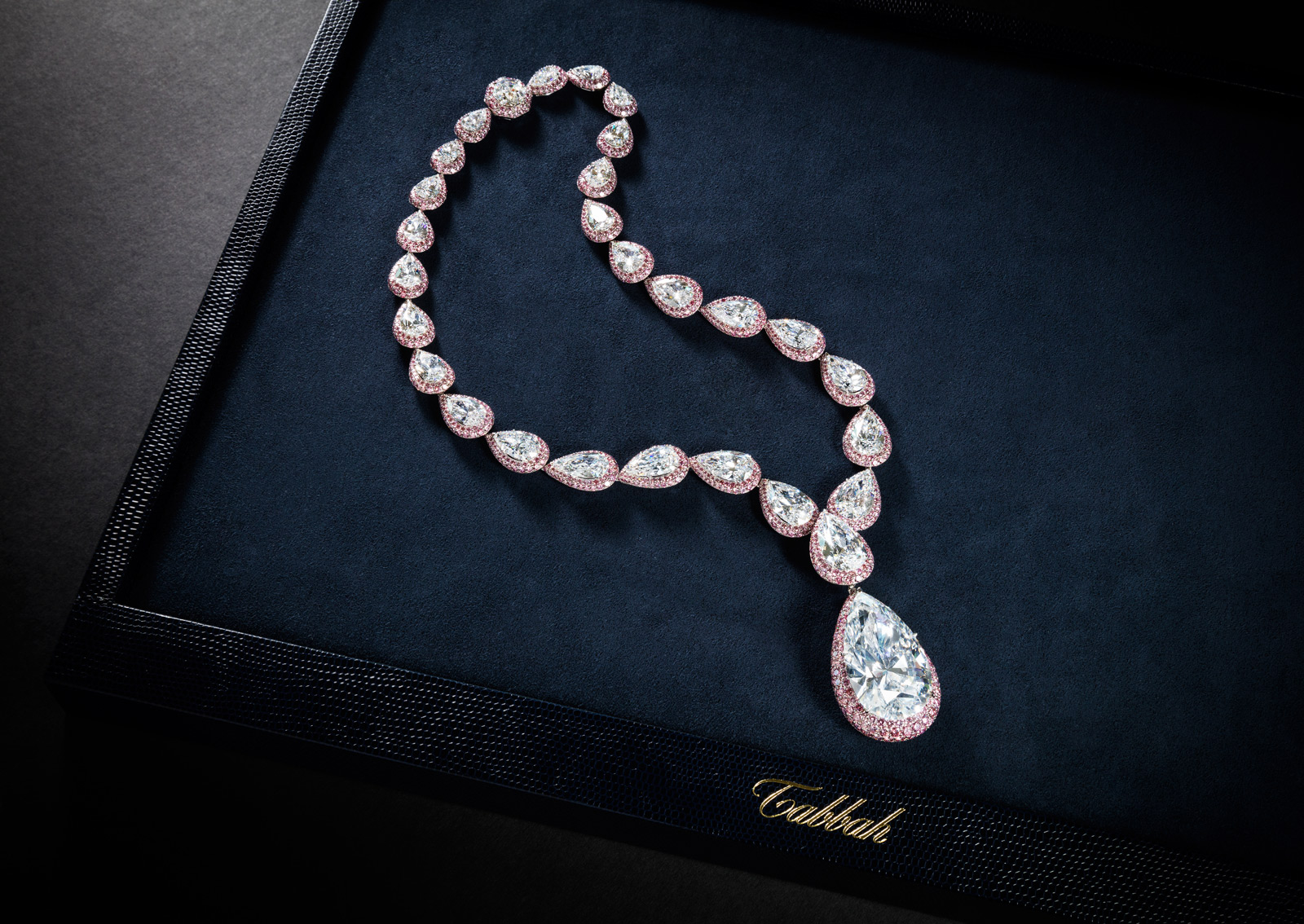 "We create these individual pieces of art in a way that when clients see them, they have that wow moment that says: "This is it, this is so me." This is exactly what happened with HSH Princess Charlene of Monaco who commissioned a necklace from us. We initially proposed some designs but the process was so fluid because, essentially, HSH created her own piece with our guidance and knowledge of the disciplines within jewellery. You take material which is the most precious on earth and sculpt it, shape it, fashion it to reflect something that is most precious to an individual or a couple at a point in their life. This is the epitome of a sacred creative experience," recalls Nagib about the making of the necklace which the Princess wore in her wedding to Prince Albert II, son of Grace Kelly.
So HSH selected Maison Tabbah for its unique blend of tradition, craftsmanship, and collaborative creation. In so doing, HSH joined the elite and "blue-blooded" clientele looking to express their personal journey in the mystery that bonds spirit and matter.