"I have always been fond of art. When I studied Impressionism, I was fascinated by Parisian landscapes, which appear to have bewitched all the great artists, of all time. Looking at Monet and Renoir, I would dream of lying on the banks of the Seine on a sunny autumn day," says Anna Strarosti, the brand's chief designer.
This isn't hard to comprehend, because the warm colours of the sky reflected on water and their dance with the fiery red, orange and bright yellow of the trees is truly fascinating.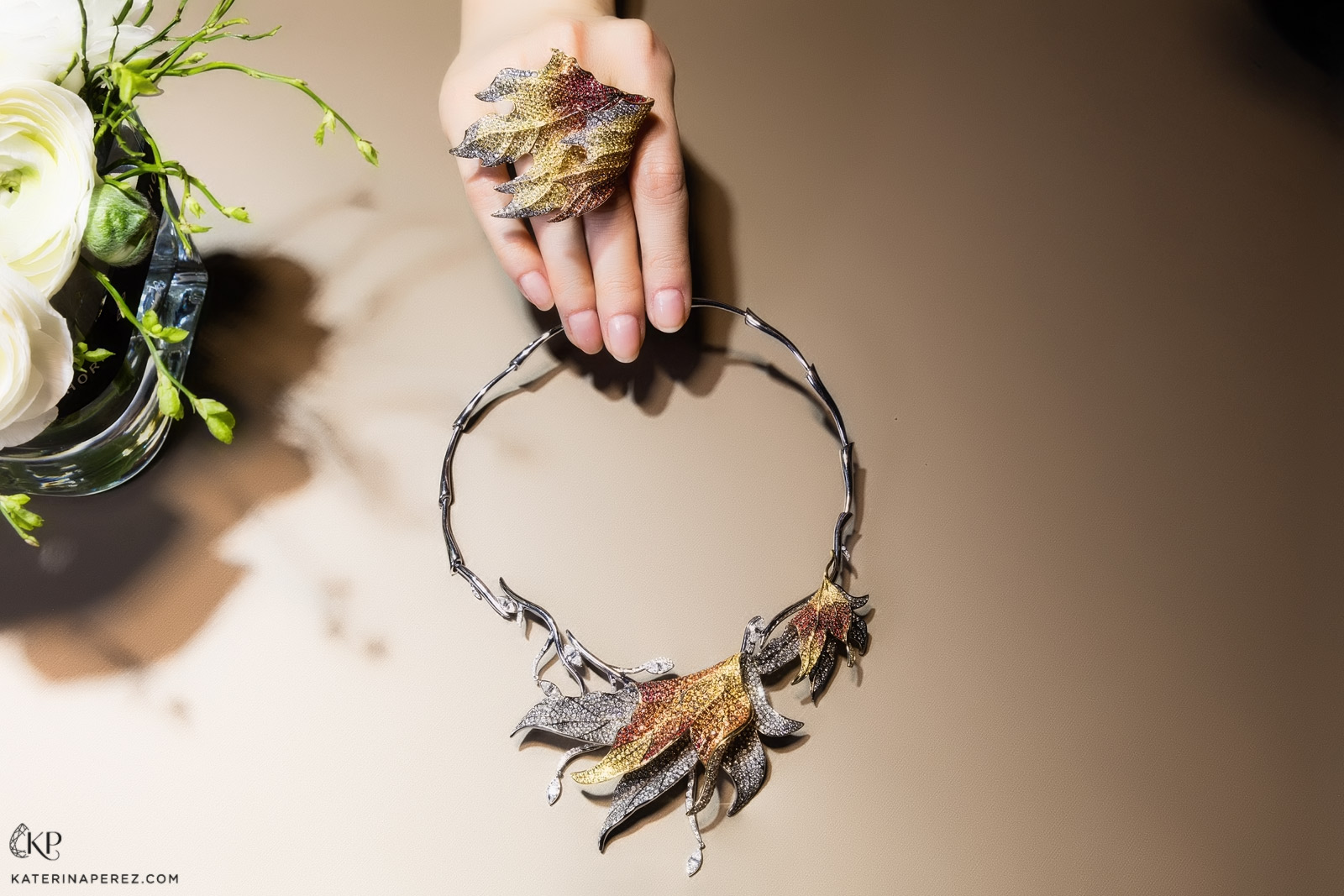 "A light breeze catches the leaves, swirling like magic carpets, and carries them over the banks until they reach the quiet water and begin a new journey," Anna enthusiastically shares her responses.
To perpetuate the beauty of the romantic landscape, the designers of Stenzhorn have created a whole series of jewellery sketches. From the best of these, three unique pieces were made: a large ring, a pendant on a long chain and a grandiose necklace. All of them are the jewelled embodiment of maple leaves – symbol of autumn – which give the impression they have been picked up from the ground by a gust of wind and are curving, flying in the air.
The "Autumn on the Seine" pieces were made of white and yellow gold with colourless and silver diamonds, rubies, and yellow and orange sapphires. The jewellers spent 5 months creating the collection and coped brilliantly with the difficult task of accurately conveying not only the outlines but also the shades of autumn leaves. To do this, they had to set approximately 1700 stones in the necklace, 600 in the pendant and 800 in the ring – and these are not just flat surfaces but also the bends of the leaves, which significantly complicated the task.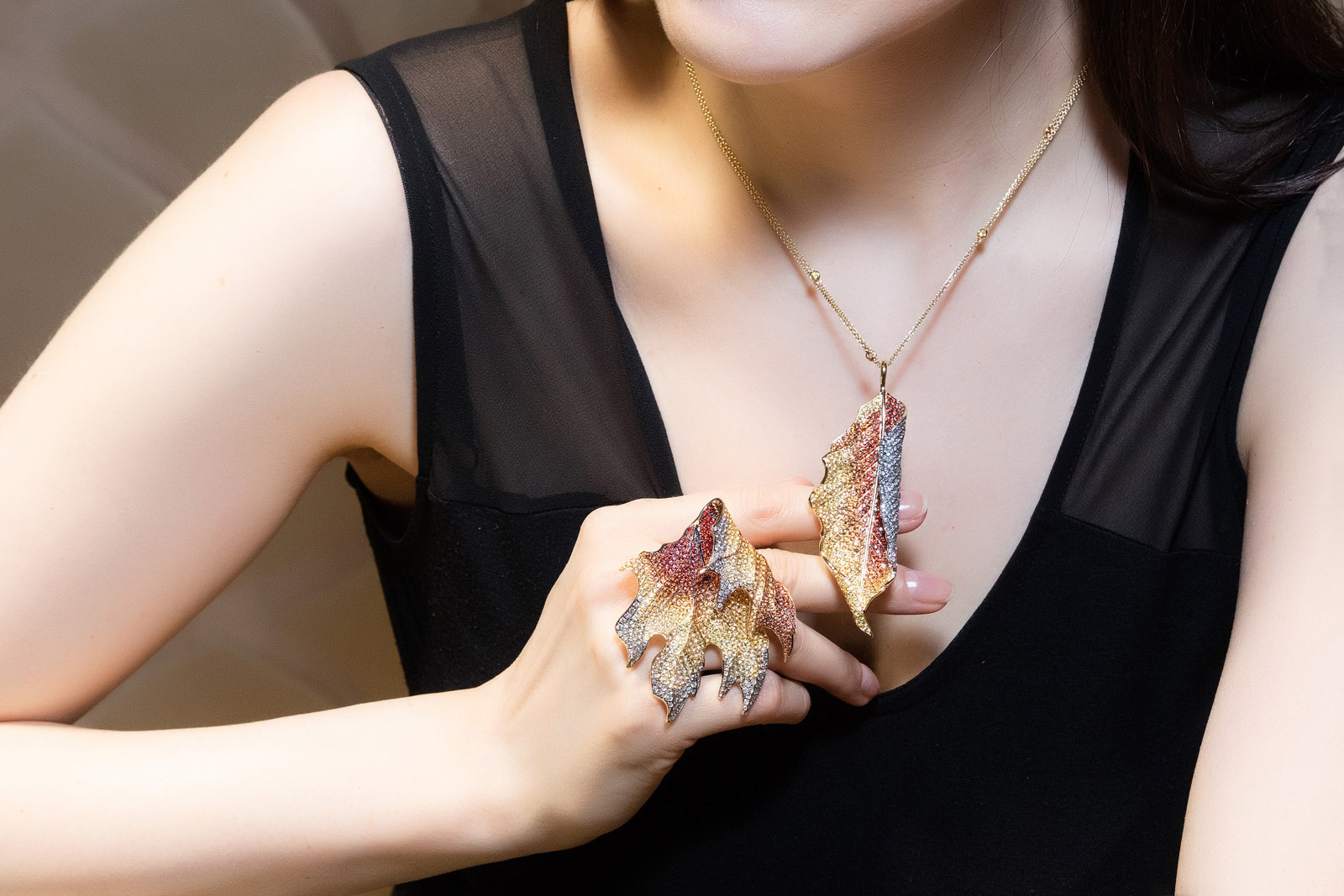 The Stenzhorn jewellers, who glorify the precision and virtuosity in their native Germany, have coped masterfully with the creation of yet another masterpiece of high jewellery art. Let me remind you that at the Baselworld exhibition of March 2016 the brand had already presented a collection dedicated to the world of flora, The Noble Ones. At that time it included four luxurious necklaces, embodying an orchid, bamboo, a chrysanthemum and a plum. And at the Baselworld exhibition of March 2017, two new flower necklaces were presented as a continuation on this theme. I hope the Autumn on the Seine will be enriched with more exquisite pieces in the near future too.