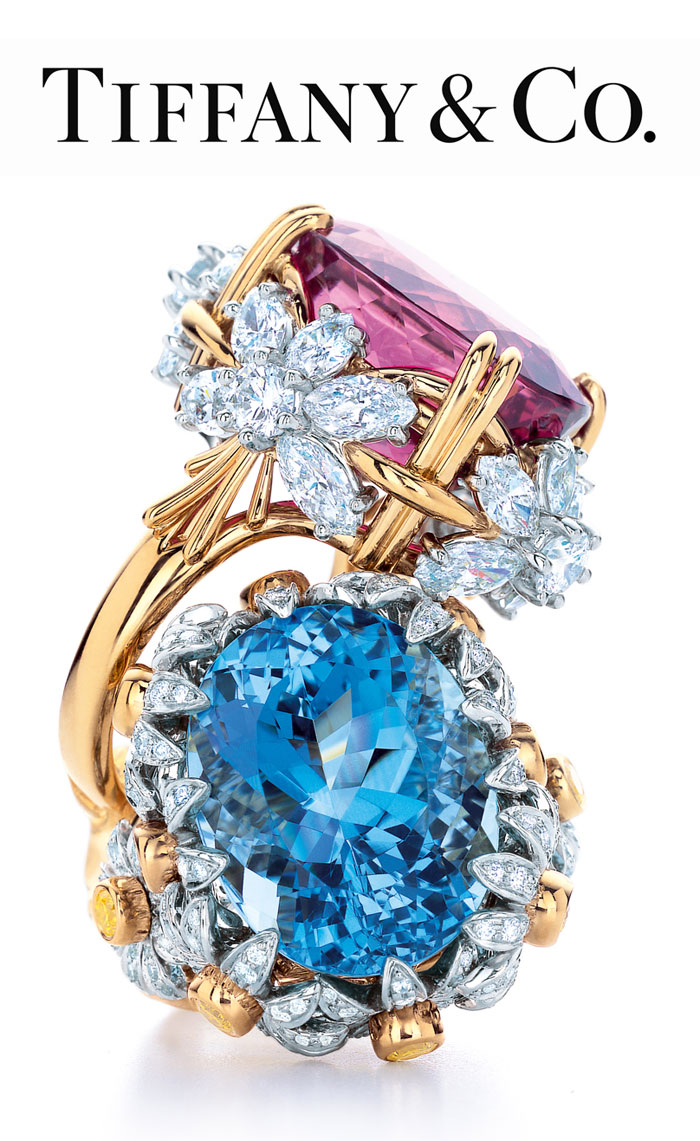 Next year Tiffany & Co will celebrate their 170 year anniversary since the introduction of the Blue Book, an annual publication showcasing the latest and most spectacular jewels.
The first book in 1845 featured a selection of hand drawn jewels which was promptly mailed out to clients in order to entice them to visit the Tiffany & Co store. Since then, the drawings were gradually substituted by glossy photographs and the Blue Book has developed into an annual collection full of magnificent one-of-a-kind, jaw dropping jewels. It is not just the inside of the book that has changed, the cover has transitioned from navy blue to a distinctive Robin-egg blue. This colour, which is iconic to the Tiffany&Co brand, graces both the jeweller's boxes and the shopping bags.
Reasoning behind why the Blue Book has become so important lies in its detailed chronology of Tiffany's role in the evolution of American jewellery design. For example, the first appearance of imporant gemstones in the U.S. was marked soon after the Blue Book was initially published when the French and Spanish crown jewels were reset in exquisite Tiffany settings. Additionally, an astonishing array of jewels which were awarded gold medals at renowned World fairs of the late 19th and early 20th centuries can also be found historically in the Blue Book pages.
For this year's catalogue, Tiffany&Co designers have put together a treasury of fantastic pieces bursting with colour and almost blinding with sparkle. Having 'savoured' jewel after jewel, I have noticed that there is an association with these pieces in terms of their pallet and the emotions which they evoke, collectively.
The Sunrise selection jewellery is rich with pink and orange hues reminiscent of the morning sun shining over the horizon. The green and the blue gemstones, some of which have a touch of yellow, resemble the colour of the sea waters, reminiscent of a blue lagoon.
The butterflies and dragonflies seem to have awoken after the winter collections and have quickly become one of the hottest jewellery trends for Spring/Summer 2014. Penultimately, the Radiant Orchid pallet is realised which has been proclaimed the colour of the year by Pantone. And lastly, Dazzle, a timeless selection of classic pieces which will surely become someone's family heirloom.
The iconic Blue Book of 2014 was unveiled at the Guggenheim Museum on the 10th of April bringing to light the most magnificent jewels of Tiffany&Co.