Garrard's previous exhibitions which were on show to the Chinese public were met with resounding acclaim. On this occasion, the British House brought 150 previously unseen pieces to the vast nation, which together tell the tale of a 285-year history. These jewels were accompanied by drawings, photographs and stories that capture Garrard's creative process and the "life" of the jewellery the House produces. Visitors to the exhibition will be pleasantly surprised not only by the jewellery on display, but also the fact that the pieces may be purchased.
"This is a great opportunity for customers to see the romantic side of Garrard's history, fall in love with the House, and even, perhaps, create their own love story," says Garrard Creative Director Sara Prentice. "The exhibition promises to be truly dazzling!"
Guests will be taken to the Royal Palace, where they can learn the story behind the stones as well as various styles of jewellery. Each piece expresses a passion that is transmitted from generation to generation. Take for example sapphires, which have become synonymous with Garrard. The stone was included in the brooch gifted to Queen Victoria by Prince Albert on the eve of their wedding, and of course can also be seen in the sparkling ring that the Duchess of Cambridge wears now.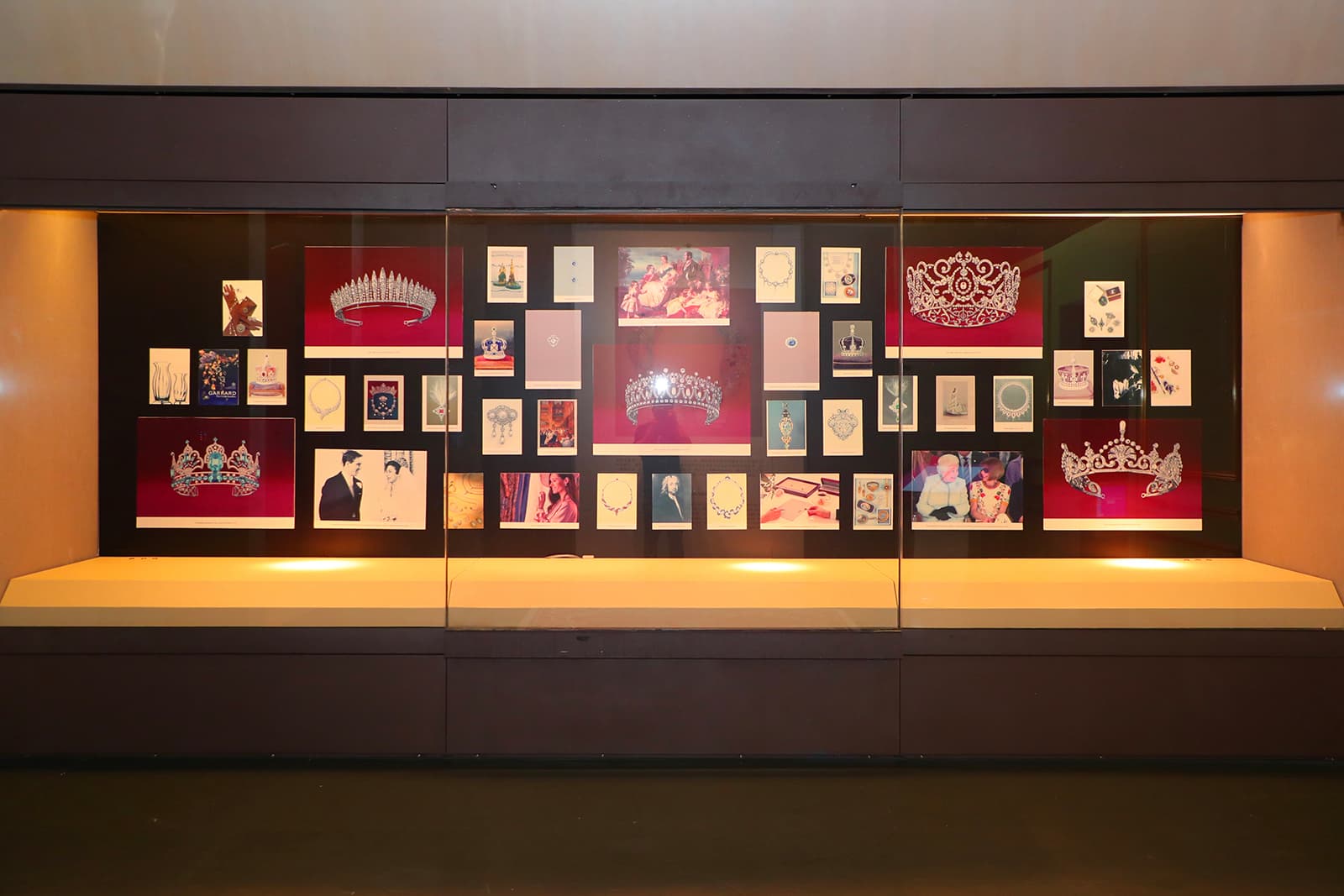 Another room documents the jewellery worn by Britain's greatest princesses: the 'Lover's Knot' tiara, with its seemingly eternal design that lacks both a beginning and an end. The piece symbolises eternal love. One's eye is also drawn to the 'Swan Lake' necklace designed for Princess Diana. The 'Wedding Hall' tells visitors the story of precious stones that were either gifted or worn at weddings. Here one learns about the 'Fringe' tiara – worn by Princess Elizabeth (now, of course, Queen Elizabeth II).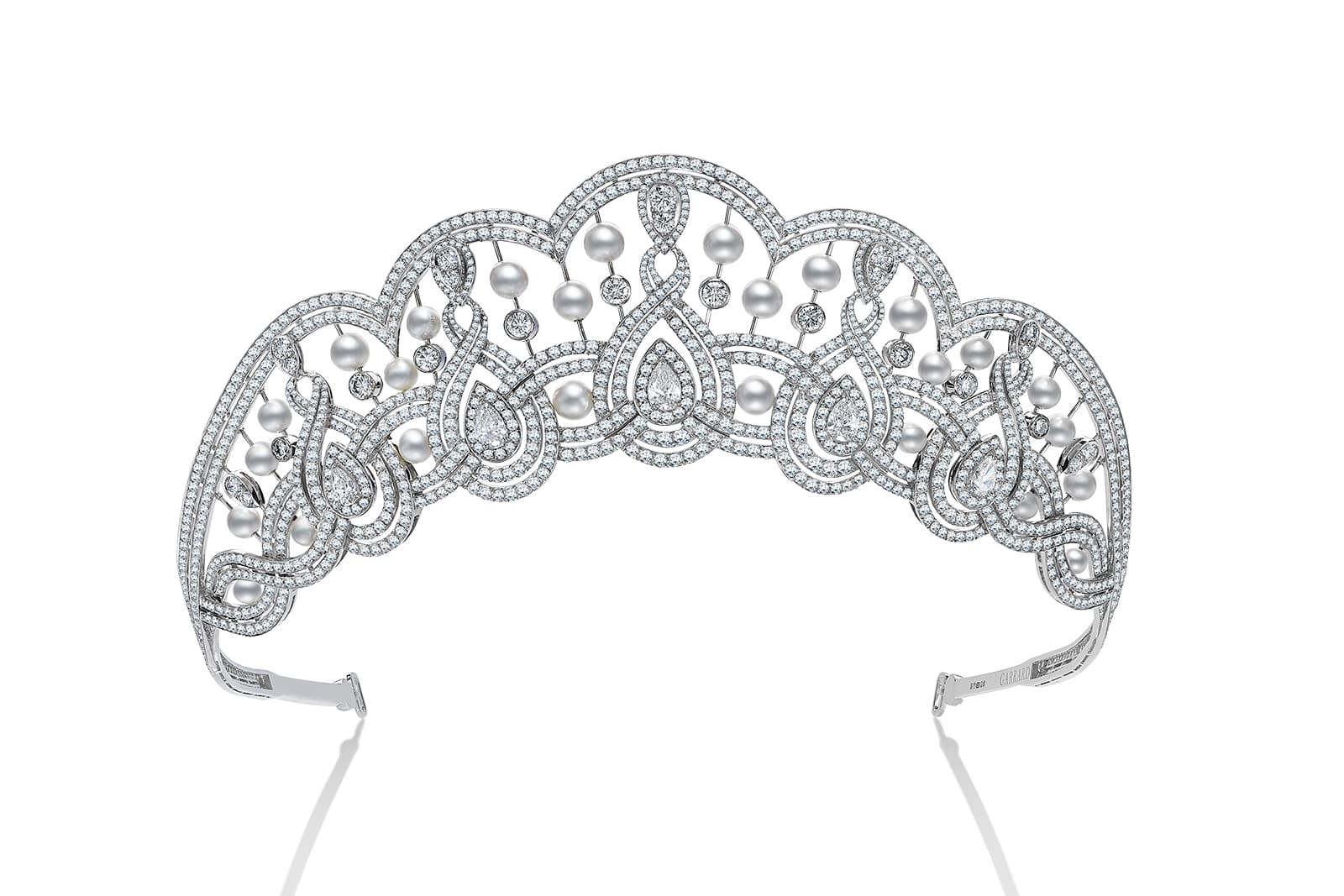 As well as information about these other historical jewels, the exhibition will showcase the modern jewellery that has drawn inspiration from the House's rich lineage. Guests will be able to trace the development of motifs found in the boutique jewellery made to order for the Royal Family, as well as how these motifs have found a reincarnation in modern jewellery. For example, in the latest 'Wings Embrace' collection, one finds that rubies, emeralds, blue and padparadscha sapphires, yellow and colourless diamonds are all used to emphasise cult silhouettes. And, of course, as a tribute to the centuries of partnership between Garrard and the most famous family in Britain, the collection includes the stunning diamond 'Princess Tiara'.
The Garrard 'Declarations of Love' exhibition opened its doors on January 10th 2020 and will last for six weeks in Imperial Springs, Conghua County, Guangzhou.