A wonderful selection of jewellery will be on display reflecting a great variety of Chaumet designs varying from lush wedding sets (Corbeille de Marriage) – consisting of tiaras, necklaces, bracelets, earrings and brooches, previously given to the bride instead of an engagement ring according to the tradition – to delicate charms, commissioned as baby birth or baptism gifts. Since 1780, Chaumet masters have created about 2,500 tiaras after Empress Josephine once again brought them into fashion and made them a status symbol by wearing this festive accessory for her coronation. At the exhibition you will see a few examples of precious tiaras, headbands and aigrettes released at different times.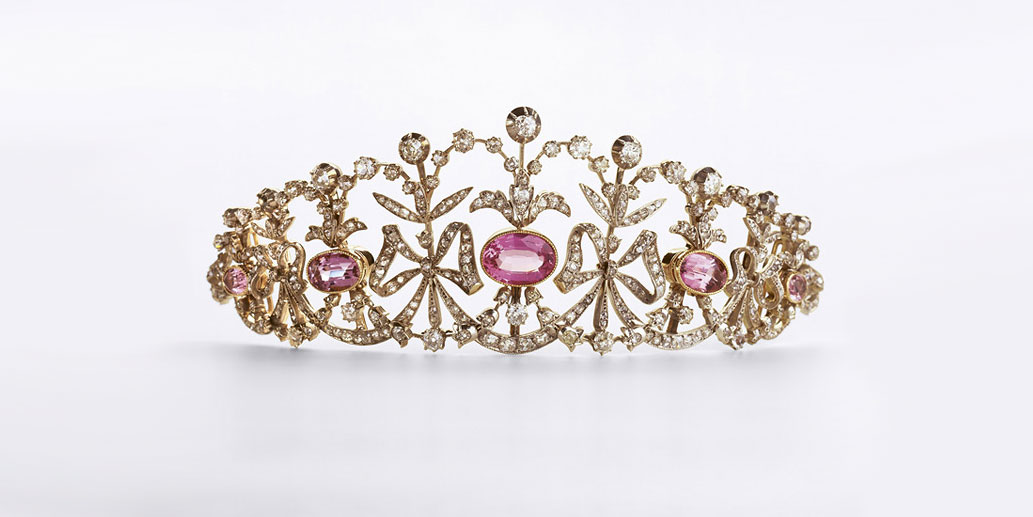 Since the foundation of Chaumet by Marie-Étienne Nitot, human feelings and sentiments has been the foremost source of inspiration for the house, especially love that arises between men and women, parents and children as well as best friends. It still remains one of the main driving forces for the current crop of designers, who created Escapade de Chaumet (below) – a capsule collection that symbolise the spontaneity of the moment. The pieces included in the jewellery line are a limited edition bracelet and a ring in 18k yellow gold and diamonds. Their designs reflect the aesthetics and style of the 40s, resembling a wide ribbon gently wrapped around a wrist or finger.
The organisers of the exhibition could not leave behind the iconic Chaumet's Liens collection and brought together a selection of watches along with high jewellery pieces as a part of Une Education Sentimentale. One of the most important jewels on display is, perhaps, the luxurious necklace with diamonds and drops of red tourmalines over 18 carats each. It resembles a casually knotted precious lace, whose intersecting decorative elements reflect the iconic crisscross motif. In fact, jewels with diamond criss cross design have been created on numerous occasions during earlier times at Chaumet and among them are a diamond choker created in 1905 and the 1951 diamond necklace.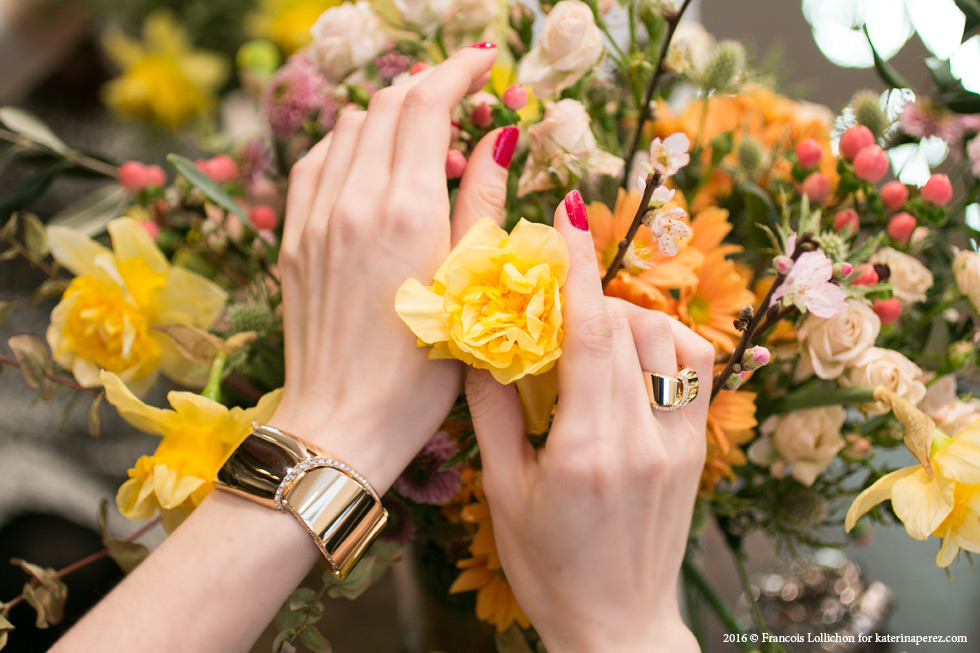 If you have a chance to visit the exhibition, which runs till September 24, you will be able to see for the first time a selection of historical photographs of various celebrities who bought Chaumet jewellery for their loved ones. In order to find such examples, Chaumet's team scrutinised its archival records and discovered the elite clientele, comprising members of the Russian royal family, Irina and Felix Yusupov, actor Errol Flynn and actress Lili Damita, lyric soprano and actress Yvonne Pointe and French actor Sacha Guitry.
Archival photos and jewellery pieces are exhibited in several rooms decorated by French stylist Elizabeth Leriche. She chose bold red colour blocks to decorate the walls and window displays and mixed them up with nude tones to convey the range of feelings that varies from mild attraction to overwhelming passion.
Le Musée Ephémère
Monday to Saturday – 10:30 to 7:00 pm
Chaumet Boutique, 12, place Vendôme, Paris 1er.